Top Places in Sydney to Take Kids on Rainy Days
Top Places in Sydney to Take Kids on Rainy Days
Preschoolers
Family
Kids
Mums & Bubs
You wake up and look out the window to see the rain pouring down. Meanwhile, the kids are waking up and are full of energy to burn! What to do? The answer is easy. We've found the best places to take kids on rainy days which are indoors and full of fun for the whole family.
The Best Places in Sydney to Take Kids on Rainy Days
1. City of Sydney Pools
When it's bucketing down with rain but humidity is high, what better way to spend the day than a trip to an indoor pool? Kids will love burning off some energy, moving their bodies, and enjoying a whole lot of splashing fun.
City of Sydney operates six world-class aquatic leisure centres, and Ian Thorpe Aquatic Centre in Ultimo, Cook + Phillip Park Pool in Sydney city and the all-new Gunyama Park Aquatic and Recreation Centre in Zetland offer indoor facilities!
If you want to brave the rain, you can also take your pick from Prince Alfred Park Pool in Surry Hills, Andrew Boy Charlton Pool at The Domain and Victoria Park Pool in Camperdown.
2. House of WOW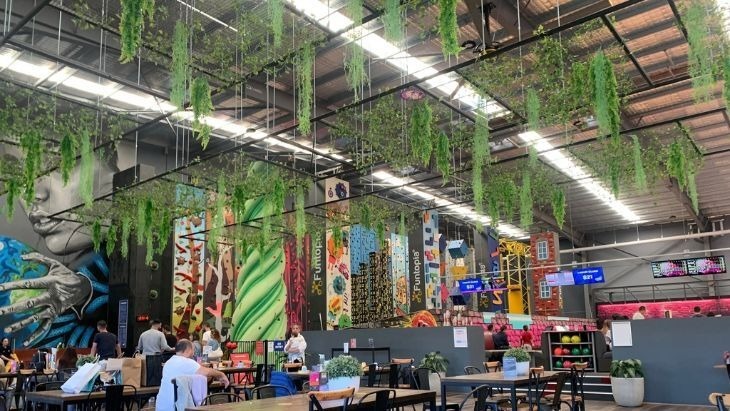 If there's a place in Sydney that ticks every single box of rainy day requirements, it's House of WOW. Bursting with activity, House of WOW is home to Monkey Mania, Turbo Climb, Hyper Strike Bowling Alley and Arcade Alley—meaning there's something for everyone! The cafe and welcoming vibe make it an easy place to hang out all day; and you might just find yourself coming back again and again, whatever the weather.
3. Trampoline Parks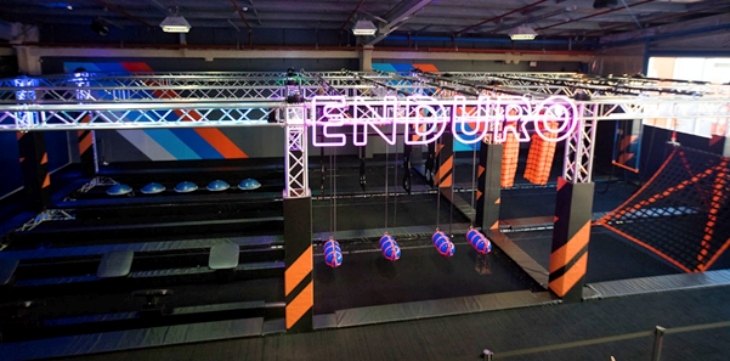 If the kids are bouncing off the walls at home, let them bounce off every spot they can find at Sydney's awesome trampoline parks. From JUMPd to FlipOut, Ultimate Sydney, and Inflatable World Oz, our list of trampoline parks in Sydney will tempt kids of all ages. Plus, some of these spots have cafes on-site for that extra dose of caffeine!
RELATED: 70 Rainy Day Ideas for Sydney Kids
4. The Powerhouse Museum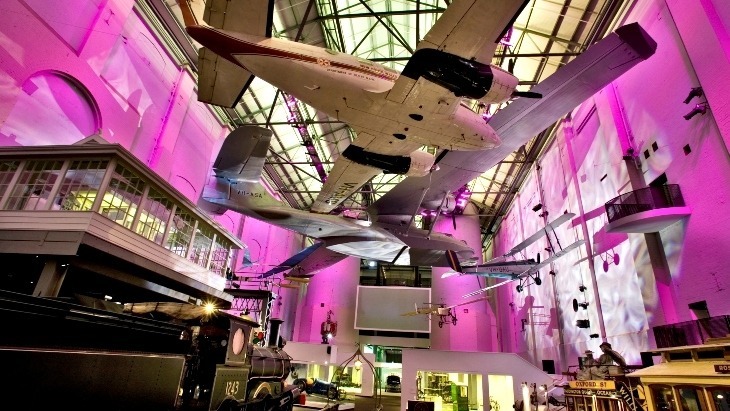 The Powerhouse Museum is an extremely interactive, family-friendly museum, boasting FREE entry! There is so much to learn at this Ultimo-based museum—including exhibitions on transport, space, design, indigenous narratives and a whole lot more. There is also a range of Learning Programs that can be pre-booked to enhance your child's learning on a particular subject, such as science, electronics, technology, and design.
5. Perfect Play Centres

Here at ellaslist, we adore indoor play centres just about every day of the year, but when it's bucketing down outside and the kids are getting on your last nerve, they are the next best thing to be alone on a private tropical island. Sydney is loaded with indoor play centres to cater to all corners of the city and beyond. Most of these have on-site cafes for drinks and snacks, and there's always a new one opening somewhere so keep checking our list for what's next.
Need to run a few errands with the kids in tow? Check out our list of indoor play centres in shopping centres to find your nearest one so you can tick off your to-do list while keeping the kids happy at the same time.
6. Museum of Contemporary Art Australia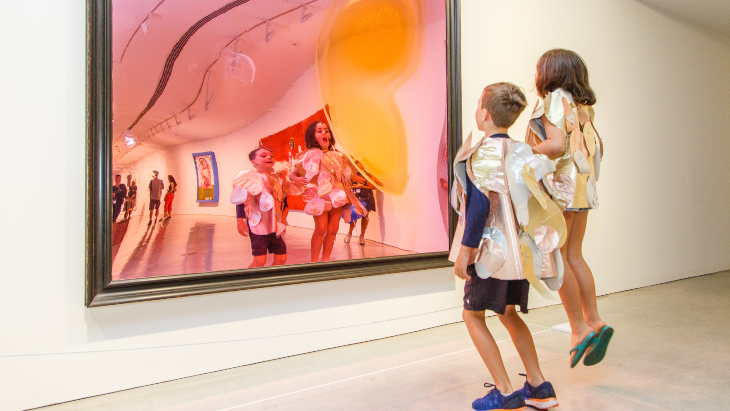 When should you start exposing your children to the arts? The answer is NOW! Children and their grown-ups can take a journey through the current awe-inspiring exhibitions any day of the year at the MCA - the Museum of Contemporary Art Australia. Rain, hail or shine, they will be enthralled and inspired by the MCA's eclectic collections.
Join ARTplay with your little ones for games, stories and hands-on art-making activities led by an MCA Artist-Educator. With new themes in each session based on current exhibitions, there's something for everyone to enjoy!
7. The Australian Museum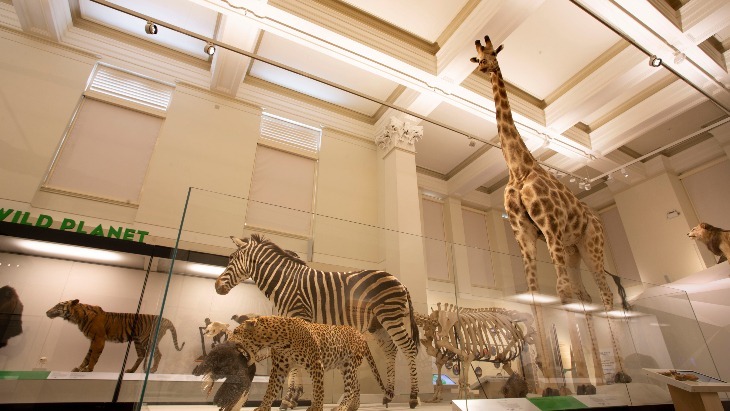 When news came that Australia's first museum was closing down in 2019 for a 15-month-long renovation, we all were expecting some pretty big things, and the new-look Australian Museum doesn't disappoint! 3,000-square-meters of new public space is on offer to Sydney families thanks to the Project Discovery renovation, which includes a whopping new touring exhibition hall (nearly double its original size!), exciting galleries where children can see (and sometimes touch!) real-life models of some of their favourite animals, new education facilities, an expanded Member's Lounge, a family-friendly cafe, Museum gift shop, Prehistoric Playground for the kids, and the list just goes on and on!
8. Brilliant Bowling Alleys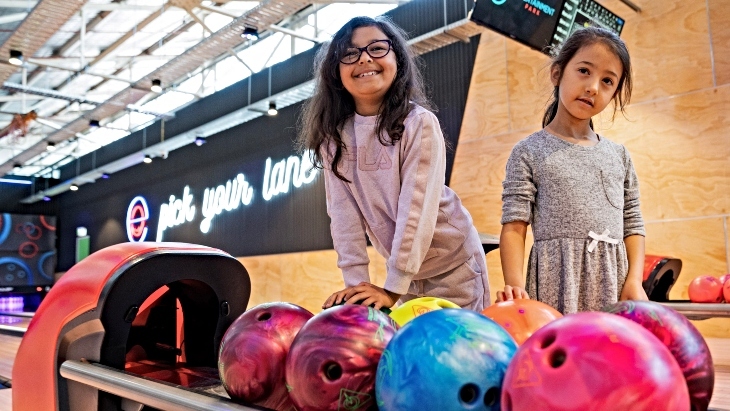 One of the best places to keep the good times rolling, no matter what the weather is doing, is to go bowling! Sydney has loads of amazing bowling alleys that make the perfect retreat to while away a few hours indoors with action-packed family fun. Plus, you might even get more than you bargained for as some bowling alleys also have arcade games, escape rooms, ropes courses, cafes and more! So unleash that competitive spirit and get some screen-free time.
9. Three Indoor Attractions In One at Darling Harbour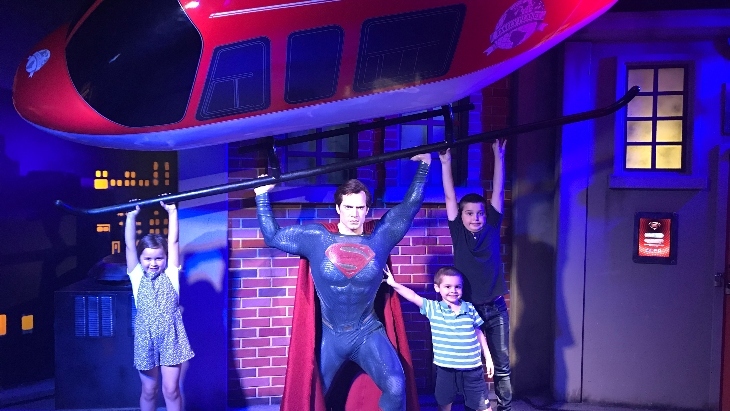 Venturing into the city with kids on a rainy day might seem like a daunting task, but it's worth it when it offers a full day of indoor entertainment at three of Sydney's top attractions! Rain, hail or shine, a world of fun awaits at Darling Harbour with WILD LIFE Sydney Zoo, SEA LIFE Sydney Aquarium and Madame Tussauds all under one roof. Meet your favourite furry friends, discover an exotic underwater world and get selfies with world-famous celebrities, all in a day's work!
10. Sydney's Coolest Arcades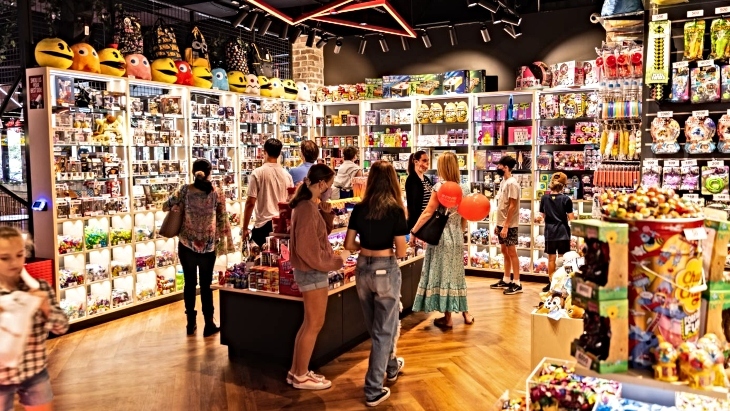 Abuzz with a multi-sensory symphony of light and colour, sounds and prizes, these cool arcades across Sydney are enough to make every little gamer's dreams come true! But these days, it's not all about the kids - there is an abundance of entertainment for the whole family at these amusement meccas. Whether you're into nostalgic retro vibes or the latest, state-of-the-art wizardry, there is something for everyone, and then some - you can also find dodgem cars, bowling, laser tag, karaoke, escape rooms, virtual reality and more!
11. Kid-friendly Cafes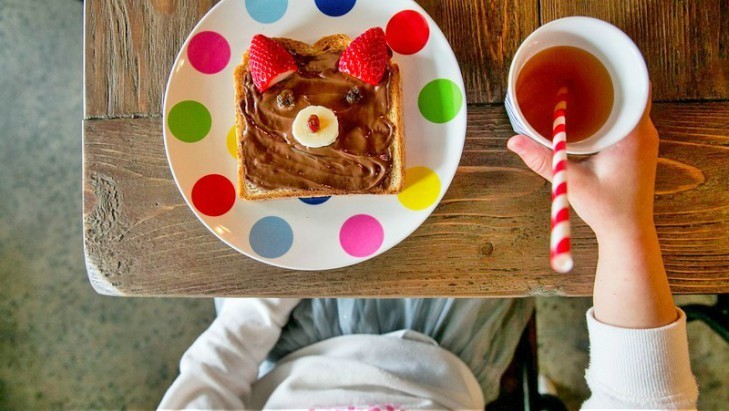 There might be a deluge outside, but we still have to eat and we won't let a little wet weather dampen our weekend brunch plans. When cabin fever sets in and cooking is the last thing you feel like doing, find one of the best kid-friendly cafes in Sydney to refuel your body and soul. From elegant hotel high tea to dining in a restored train carriage, there is a smorgasbord of delicious spots to discover that welcome both grown-ups and their mini-foodies. Bon appetit!
More Rainy Day Ideas
Best Indoor Playcentres for Kids
Sydney's Best Indoor Swimming Pools
Top Kid-friendly Libraries in Sydney

Have you signed up for our newsletter? Join ellaslist to get the best family and kid-friendly events, venues, classes and things to do NEAR YOU!
Reviews
I would add indoor heated pools. We had a great time today at Ryde Aquatic Centre.