The Best of the Blue Mountains
By: Phoebe Ackland, ellaslist
The stunning Blue Mountains. A mere 2-hour drive from Sydney, it is our TOP pick for a family-friendly Winter getaway. There is cosy accommodation to make you feel at home and plenty of adventures to be had for all members of the family to enjoy. Instead of hiding away from the cold, beat the winter blues in 2017 by enjoying cosy fireplaces, warm drinks, hearty meals, and fabulous entertainment. Don't leave before reading this!
1. Fairmont Resort
Enjoy the crisp, clear mountain air at the luxurious and extremely family-friendly Fairmont Resort. For some precious child-free time where mums and dads can relax and unwind, make use of the awesome KidzKlub which will be available over the July holidays, where children will be entertained for 2.5 hours for just $25 per child. There is SO much on the resort calendar this Winter: Celebrate Yulefest (24 June to 29 July) with a festive buffet dinner on Friday and Saturday nights, spend the day at the Winter Magic Festival at Katoomba (24 June), and be sure to take the kids for a walk around the grounds and enjoy the storybook scenery around the resort, followed by some much needed reclining by a warming fire in both the Embers Restaurant and Sublime Lounge.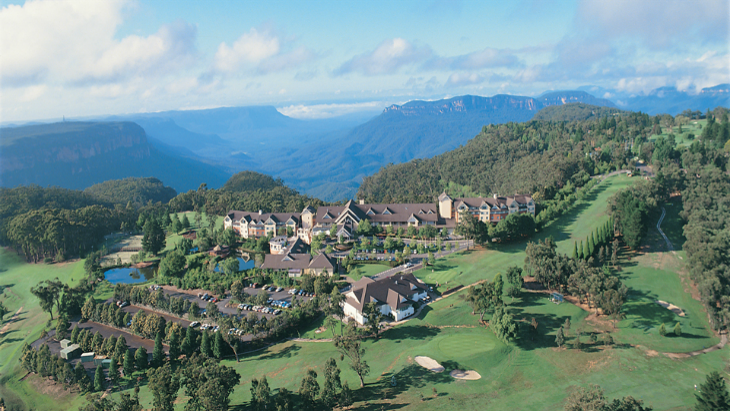 2. Blue Mountains Explorer Bus
The BEST way to see the Blue Mountains! When you jump aboard the Blue Mountains Explorer Bus, you'll get to see more sights, faster, and more frequently than any other tour. It's a super exciting experience for Junior Explorers too- some of the stops made will be to the Cultural Centre for interactive displays, The Gingerbread House for a snack and a slide, Katoomba Falls where you'll find a fantastic park, Scenic World for the thrilling rides, Waradah Aboriginal Centre for some face-painting, the Leura Cascades for some puddle jumping and outdoor play, Leuralla Toy and Rail Museum for all things toys, Barbies and trains, and the Everglades House and Gardens which is perfect for an exploration adventure. Special Offer: if you stay overnight in the Blue Mountains, they will validate your Explorer Bus Pass for the length of your stay at no additional cost.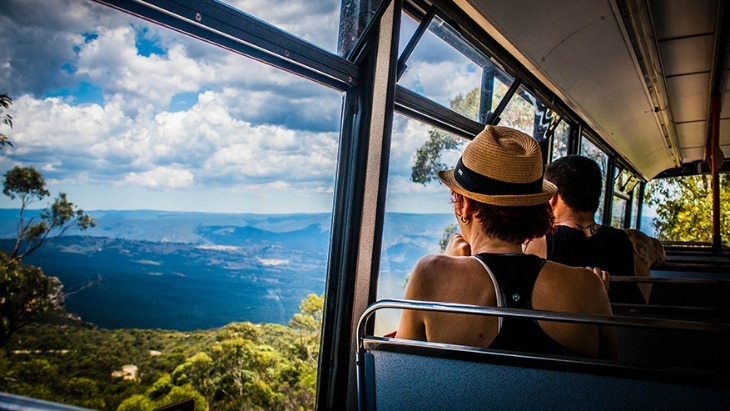 3. Everglades House & Gardens
A spectacular, world-renowned garden in beautiful Leura set against a backdrop of bush with sweeping views. From 10 June to 27 August, Everglades will open its closet of secrets- a stash of exotic animals that will mesmerise children and adults alike with the Wunderkammer exhibition. Children will have the chance to get up close to animals that they may never see in their lifetime, and get a glimpse of how the actions of a developed world can affect the existence of some of our most treasured animals. There are also Kid's Packs available at the property to keep children entertained.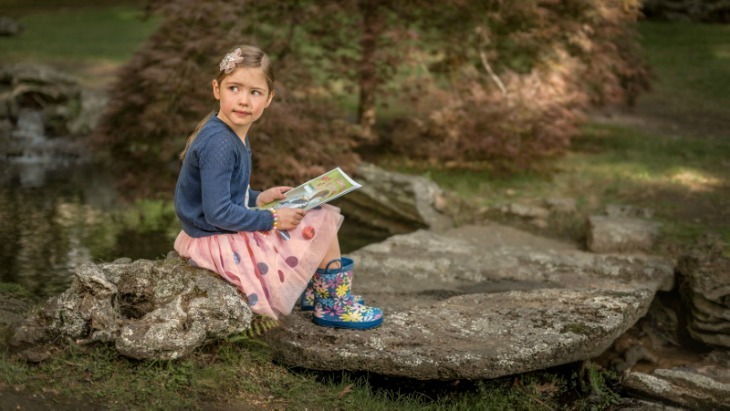 4. Trees Adventure
Since opening in 2010, Trees Adventure has seen more than 300,000 visitors. It is an exhilarating eco-adventure along the banks of the pristine Grose River, comprising of many treetop obstacles and flying foxes through the beautiful Blue Gum canopy from 2m - 25m high. Spend 2 hours doing as many courses as you like! Choose from low easy courses or start on something more challenging. Enjoy the adventure from one tree to the other while listening to the sound of the Bell Birds or watching the Sea Eagle family soar overhead! Don't worry if the kookaburras laugh at you whilst you have fun in the tree tops!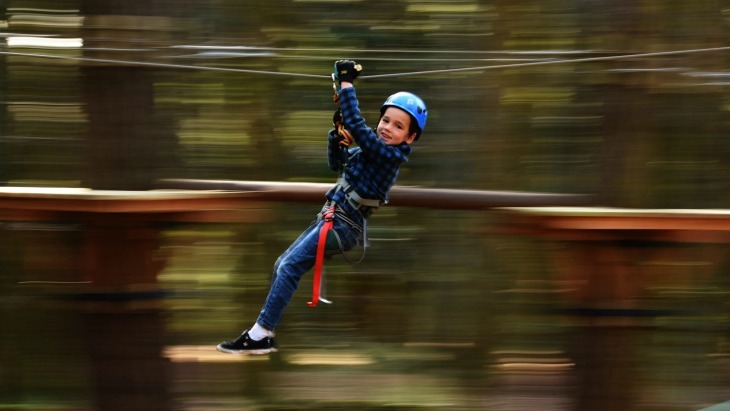 5. Blue Mountains Cultural Centre
The Blue Mountains Cultural Centre is a must-visit spot for families during their winter getaway. The Centre is a family-friendly meeting space with a café, fireplace and lounge area for kids, the perfect pit-stop for a hot chocolate, lunch, treat or snack. Be sure to check out the World Heritage permanent exhibition INTO THE BLUE, an immersive, educational and interactive experience for both kids and adults with videos, audio, touchable screens and artefacts to be explored. There are kid's school holiday workshops and programs, as well as the City Art Gallery featuring in-house curated exhibitions local artists as well as a range of touring shows. This year, highlights of the gallery include the National Portrait Prize 2017 and David Hockney: Words and Pictures.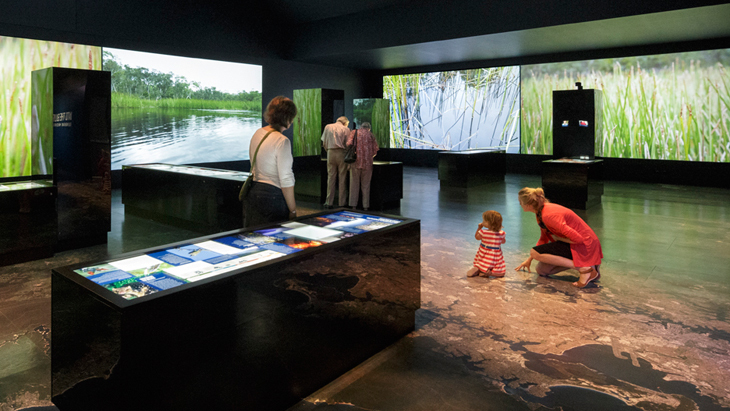 6. Blue Mountains Botanic Gardens
There is SO much happening for kids at the stunning Blue Mountains Botanic Gardens this winter! At the Gondwana Garden Family Fun Day in August, prepare to take a trip through time to the ancient land of Gondwana for a fantastic family day of hands-on science, fun activities, walks, talks and behind-the-scenes tours. With the Mossy Monsters holiday program in July, prepare to go pre-historic! Go on a Jungle adventure to discover some of the toughest survivors on Earth – plants that are older than the dinosaurs! At the NAIDOC Aboriginal Language Workshop for Kids, prepare to look at our beautiful country through Aboriginal eyes, as you adventure along the Dhargug Trail.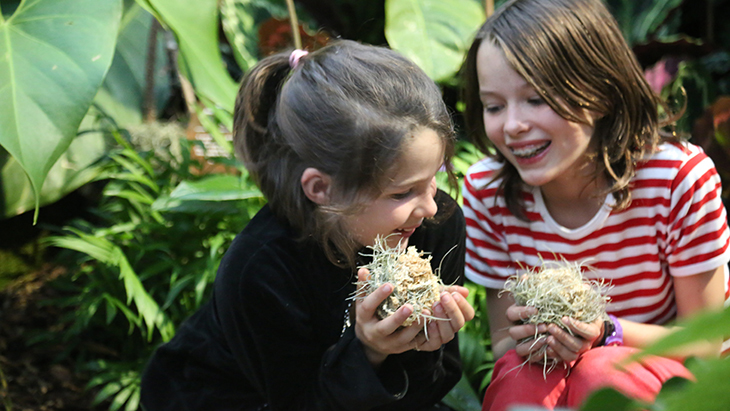 7. Autumn Festival At Mayfield Garden
Running from 14-29 April 2018, Mayfield's Private Garden will be open to the public, providing you and your little one the opportunity to wander through all 160 acres of Mayfield, where interactive family-friendly games will be scattered throughout! Find your way through a real-life traditional English inspired Maze, and continue to channel your inner Alice in Wonderland by checking out the Croquet Court! Be in awe of the 80 metre Cascade with a Temple, and for no extra cost, why not take advantage of the row boats available on Mayfield Lake? Pack a picnic, or head to Mayfield's Café & Kiosk for a feed between 9am and 4.30pm. Book your tix here.
Reviews

Reviews get lonely too
Be awesome and write a review