The Aussie Summer Guide: From Backyard Cricket to Throwing a Shrimp on the Barbie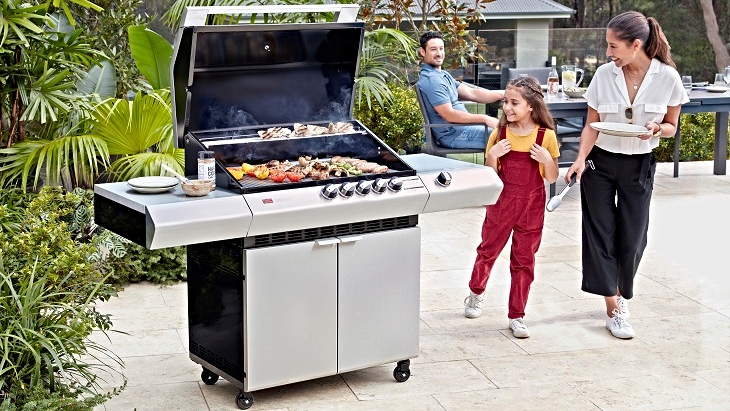 Do you hear what I hear? It's not just the sleigh-bells ringing as we are enveloped by the intoxicating festive spirit! It's the sounds of summer as our favourite season creeps closer. Birds chirping, cicadas buzzing, waves lapping, barbecues sizzling. The smell of jasmine, sunscreen and sausages are in the air and the promise of fun-filled days to come are so close that excitement levels are reaching fever pitch!
After two years of varying degrees of lockdown, the old adage that you don't know what you've got 'til it's gone rings truer than ever! The simple pleasures we take for granted become the cornerstones of everyday life we crave. A backyard barbie. A day at the beach. A picnic in the park. And the most fundamental of all - connecting with friends and family! Oh, how we missed them - even the annoying ones.
So, as we feverishly plan to make up for lost time, here's our guide to the top ways to make every minute count this summer with endless fun in the sun.
The Aussie Summer Guide: From Beach Cricket To Barbeques
1. Throw a Shrimp on the Barbie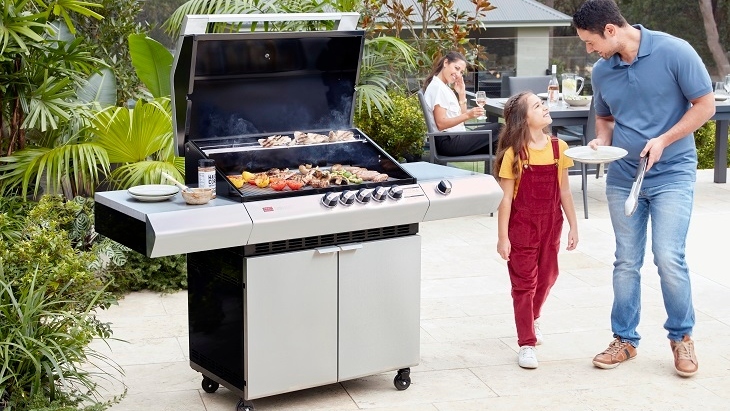 Nothing says summer like the smokey goodness of a backyard barbie. From shrimp to snags, al fresco dining is a right of passage for Aussies families. Apron-clad cooks wield their tongs over the flame while the hungry hoards gather round in eager anticipation of their long lazy lunch in the sunshine. Bliss!
Barbeques Galore make it super easy (and more affordable) to cook up a storm for the masses that everyone will enjoy - even the fussiest little foodie! Plus, they make light work of any occasion (or no reason at all) from your fuss-free weekday dinner to a weekend family reunion, it's a timeless tradition that brings people together.
You can kick start your summer with Barbeques Galore! They will make you a BBQ legend with absolutely everything you need for ultimate outdoor living.
2. Pitch A Game Of Cricket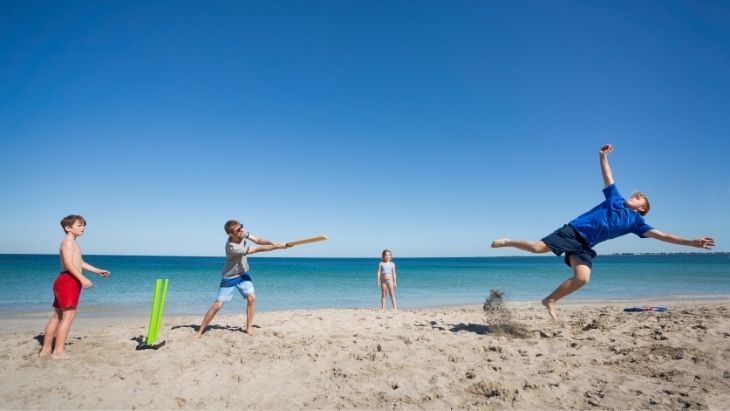 Are you even a true blue Australian if there isn't a cricket set under the Christmas tree? Backyard cricket is a favourite Aussie summer pastime for those lucky kids with a large enough lawn. But if space isn't on your side, the beach is the place to be!
With ample wide-open spaces and a sandy pitch that makes diving for the ball way more fun, beach cricket is the perfect way to bring friends and family together for an action-packed game in the great outdoors. Plus, you've got all the benefits of being at the beach, so you can cool off in the ocean and grab an ice cream at the kiosk!
For a stress-free family day out, find a beach with a picnic area at one of the top beaches for families near Sydney, the best beaches in Melbourne or the best beaches in Brisbane - and pack a portable bbq for a delicious lunch on the go.

3. Make A Splash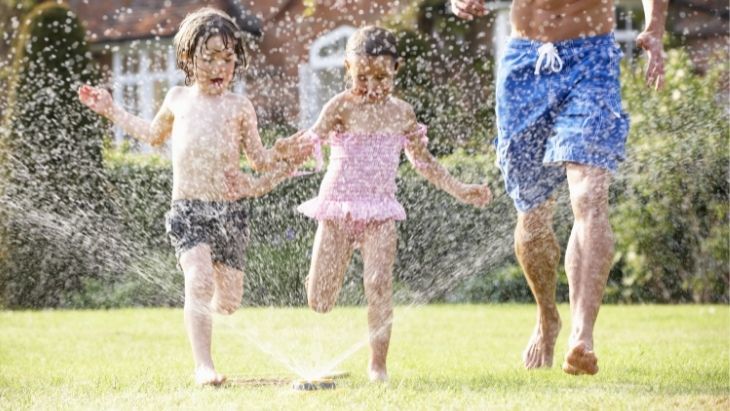 When the temps start soaring and there's nothing but blue skies, kids love being in the great outdoors - preferably drenched in water! While the beach is our happy place and Aussie sun-worshippers love the sand and surf, there are loads of other ways to have a splashtastic time this summer.
Invite your friends over and turn your backyard into a waterpark with a good old fashioned sprinkler. Little ones shriek with joy running through the cooling jets! To take your at-home aquatopia to the next level, run a hose over your trampoline or hook up an epic slip and slide.
If you can't DIY or prefer to outsource your water play, venture out to one of the best free water parks in Sydney, the best water parks in Melbourne or these awesome water parks in Brisbane.
4. Go Summer Family Fruit Picking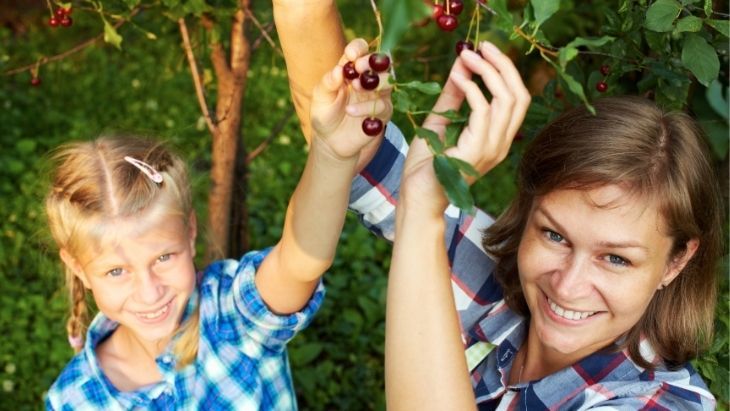 It's one of our favourite things to do in summer! Gather your troops and take a road trip on an organic adventure your family will love. It's cherry season and abundant orchards are overflowing with a bounty of fresh produce.
The fun, hands-on nature experience will tickle your taste buds while giving your kids a unique insight into where some of their favourite fruit comes from.
Go straight to the source, grab a bucket and shop in the sunshine at one of the top places to pick cherries near Sydney, the best places for family fruit picking near Melbourne. or the best farms for strawberry picking in Brisbane.
5. Take Sunflower Selfies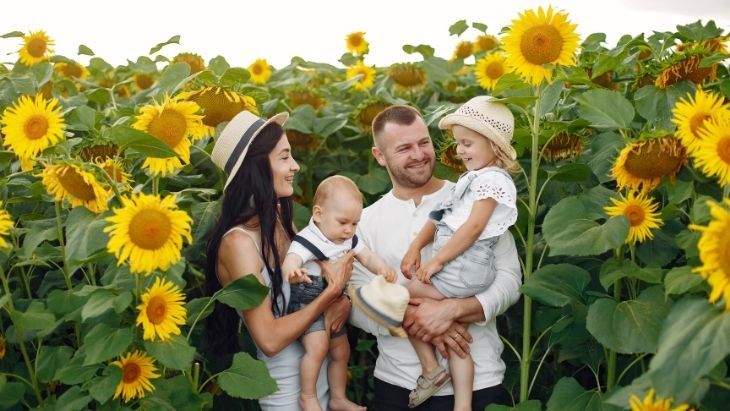 The height of summer brings with it a crop of lofty sunflowers ready to adorn your Instagram feed! These bright blooms put on a striking show in pastures throughout Australia, as they blanket green pastures with a brilliant yellow hue to celebrate the sunny season. It is an incredible sight to behold and is guaranteed to boost your happy hormones.
Plan a day trip to one of the top sunflower fields to see at least once and get up close to these gorgeous natural wonders in the wild. Catch them at their bloomin' best between January and March.

6. Go Bush on an Aussie Summer Camp Out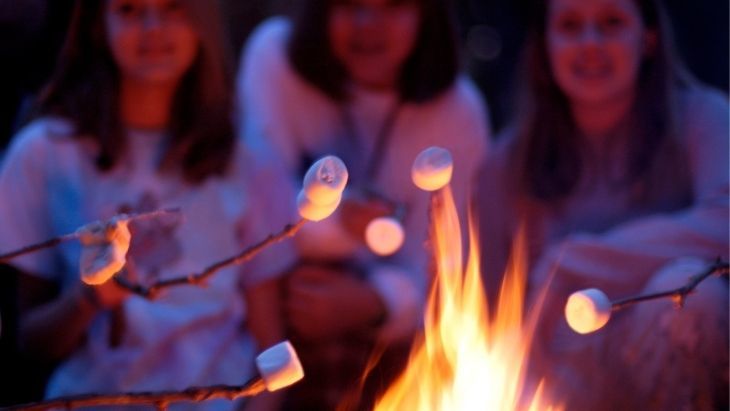 Take full advantage of those hot summer nights and sleep in the wild! Not only does camping bring you closer to nature, but it's also a beautiful bonding experience for families too! Imagine barbequing dinner together under a star-lit sky and toasting marshmallows over the flickering fire. They are the magical moment's childhood memories are made of.
When it comes to camping, it really is the more, the merrier. With expansive campgrounds and endless outdoor adventure, you can bring your nearest and dearest together for a supersized campout. Leave the city in your dust on a down to earth, off-grid getaway to our favourite family camping spots near Sydney, some of the best camping spots near Melbourne or at the best beach camping places near Brisbane. Don't forget your bikes and your barbeque!
The Barbeques Galore Ho-Ho Hot Christmas Sale
Bring the family around the flame and create memories this summer with these ho ho hot deals from Barbeques Galore.
More Aussie Summer Fun
Six of The Best Kids Sunglasses For Summer
Fun Christmas Stocking Fillers for Kids
Six Big Things To See On Your Next Aussie Road Trip
Have you signed up for our newsletter? Join ellaslist to get the best family and kid-friendly events, venues, classes and things to do NEAR YOU!