The Best Christmas Stocking Fillers for 2023
The Best Christmas Stocking Fillers for 2023
When it comes to the best Christmas stocking fillers for 2023, small trinkets, knick-knacks, games, and quirky gifts are the order of the day.
We've got the perfect 'little extras' to keep the Christmas surprises coming all day long...
The Best Christmas Stocking Fillers for 2023
1. VTech KidiMagic Sparkle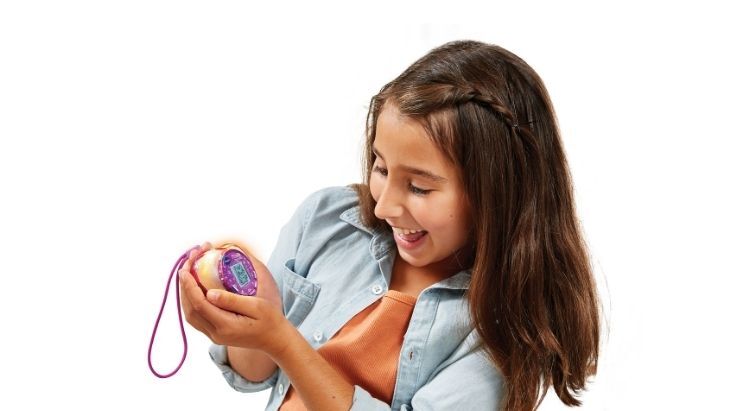 The perfect stocking filler for kids aged 6 and up, the VTech KidiMagic Sparkle is a magical sidekick with clout. Find out who will be your magical sidekick by shaking the heart to uncover the mystery. Embark on a thrilling flying adventure with your BFF, or seek daily fortunes.
KidiMagic Sparkle brings fun and adds a touch of sparkle with features like a clock, alarm, magical mood lighting, entertaining games, a music party, and more. Its compact size and included wrist strap make it perfect for on-the-go fun!
Price: $30
RELATED:
The Hottest Christmas Toys for 2023
Adorable Personalised Christmas Stockings
2. Oh Flossy Deluxe Makeup Set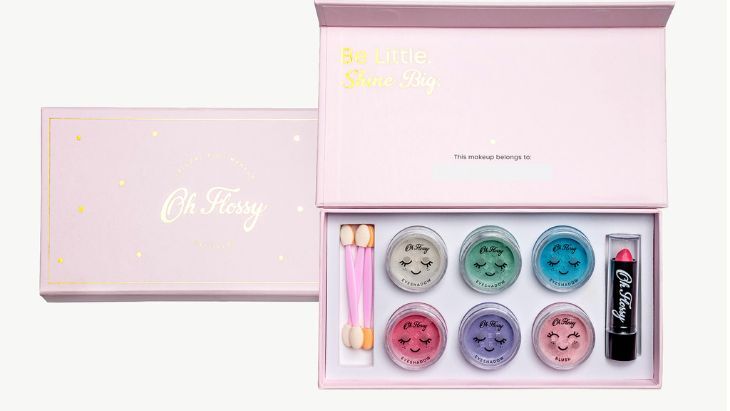 The Oh Flossy range of kids' play makeup, nail polish, and face paint is Australian-made with 100% natural ingredients and will make wonderful Christmas stocking fillers for creative kids.
Their Deluxe Makeup Set is a gorgeous choice for little ones who love to dress up and play, and for parents who want to protect their skin from harsh grown-up products. The set comes packaged in a luxurious box and is complete with plenty of shimmery and playful colours designed for hours of fun followed by easy removal without harsh scrubbing or chemicals.
RELATED: Read our Oh Flossy Review.
Price: $45.95
3. VTech Shake it Bluey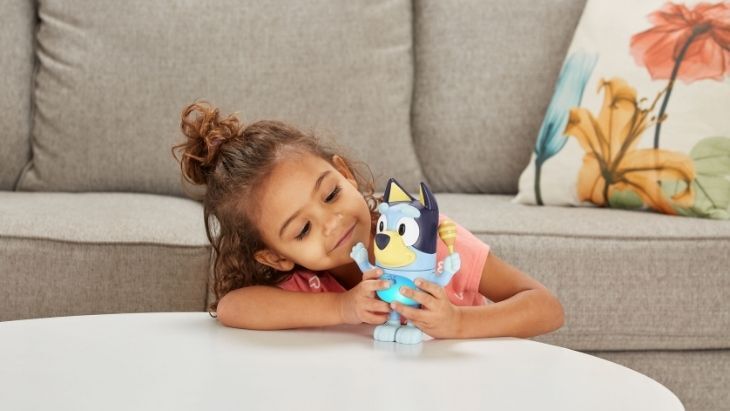 It's time to groove and have fun with VTech's Shake It Bluey Figure. This ultra-fun toy is perfect for a stocking filler this year, and kids will love turning Bluey's head to see who's around and playing with her by waving hello or pretending the hand is a claw for tickle games.
Make some noise by shaking the shaker, then press her nose for a sneeze. Watch Bluey's belly light up to the music, and then go into dance mode—get your groove on with dances like the floss, arm waves, or any moves that make you happy—it's all about having a blast and shaking it!
Price: $29
4. Jurassic World Wild Roar Dinosaur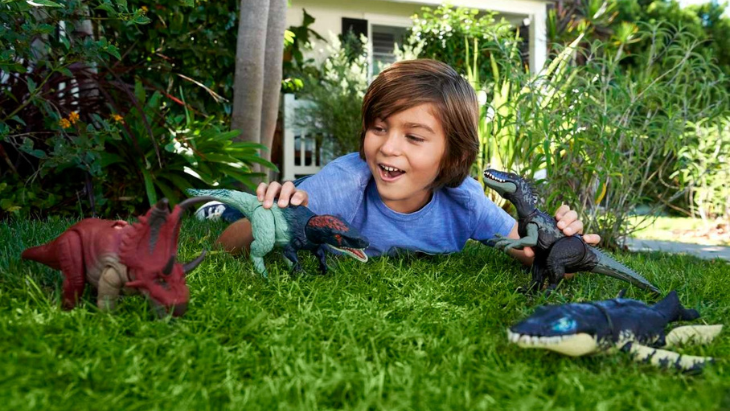 Gear up for excitement and adventure with action figures inspired by the Jurassic World series. These Jurassic World Wild Roar Dinosaurs come equipped with roaring sounds, species-specific attack actions, and movable joints for endless play possibilities. They make the perfect stocking filler for dinosaur-loving kids in our book!
To up the fun factor even more, you can simply scan the concealed tracking code using the free Jurassic World Facts App on a compatible smart device (Android or iOS, not included) to unlock engaging AR experiences and games. Unleash the prehistoric fun!
Price: $34.99
5. MONA Pencil Box and MONA's Ark Colouring Book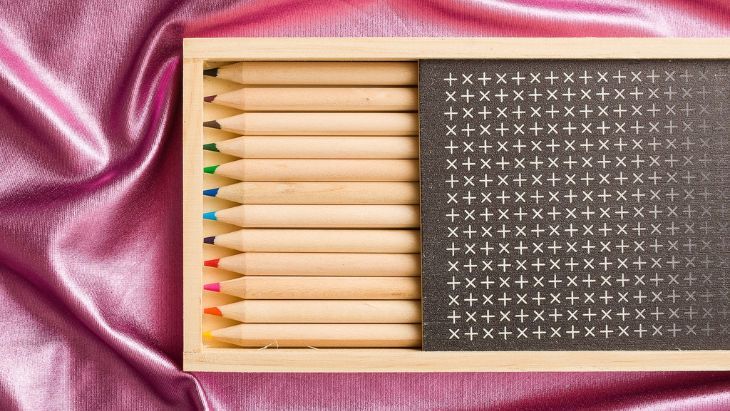 The perfect stocking filler duo, the MONA Pencil Box, and MONA's Ark Colouring Book make great gifts for kids who love to draw and create.
Price: $15 each
6. Oh Flossy Party Nail Polish Set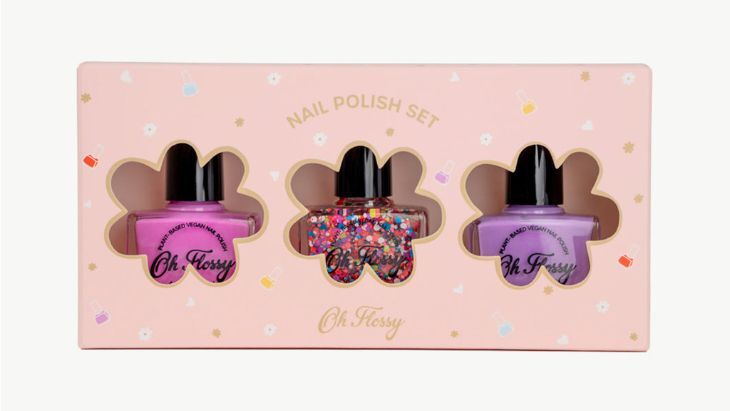 Another winner of a stocking filler for kids from Oh Flossy, the Party Nail Polish Set is the ultimate gift pack for your little one who adores manicures.
It's ideal for those creative little ones who love to play, ensuring they have a blast while staying clear of harmful chemicals (and keeping your nail polish safe for your use only!)
Price: $30.95
7. A'kin Sensitive Care Shampoo and Sensitive Scalp Conditioner

The A'kin Sensitive Care Shampoo and Sensitive Scalp Conditioner make for the perfect stocking filler for the young people in your life. These gentle, family-friendly haircare products are dermatologist-approved and suitable for sensitive scalps, as well as being hypoallergenic, fragrance-free, sulfate and silicone-free.
Price: $19.95 each
8. Six Second Scribbles - The Fastest Drawing Game in the World (Probably)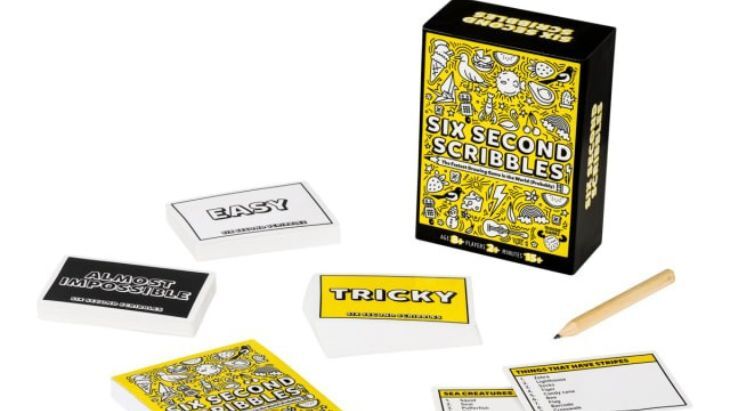 Get ready for the ultimate drawing showdown with Six Second Scribbles – the game that's all about 'Draw, Decipher, and Score'! With just one minute on the clock, your challenge is to sketch up to ten things from your card. But here's the twist – not every doodle will cut it. To rack up points, your friends and family need to correctly guess what you've drawn. Whether you're a seasoned artist or claim to have zero drawing skills, Six Second Scribbles promises a blast of laughter, a whirlwind of excitement, and some seriously questionable art!
Price: $17
9. Rubik's Phantom Cube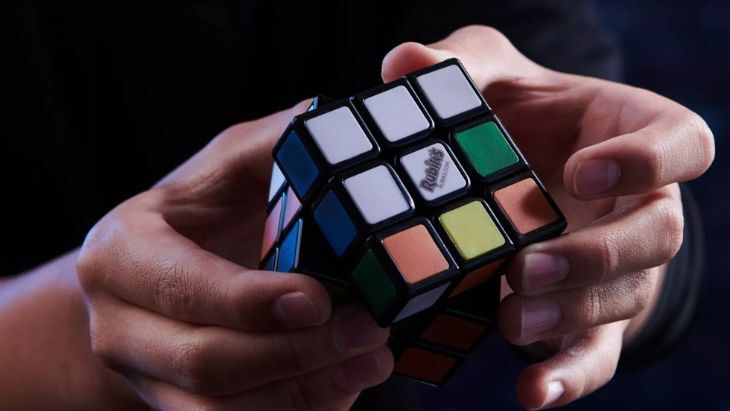 Experience a new level of challenge with the Rubik's Phantom. This innovative twist on the original 3x3 Cube adds a captivating layer to the classic puzzle.
Simply touch the Cube tiles to temporarily unveil the colours. Dive into solving the Rubik's Phantom as the colours gradually fade away. Be mesmerised by the incredible thermochromic technology at play, and watch the Phantom's colours come to life with the heat of your touch. See if you solve the cube before it gracefully fades back to black, it really is a puzzle adventure like no other!
Price: $24
10. Etch A Sketch Sustainable Pocket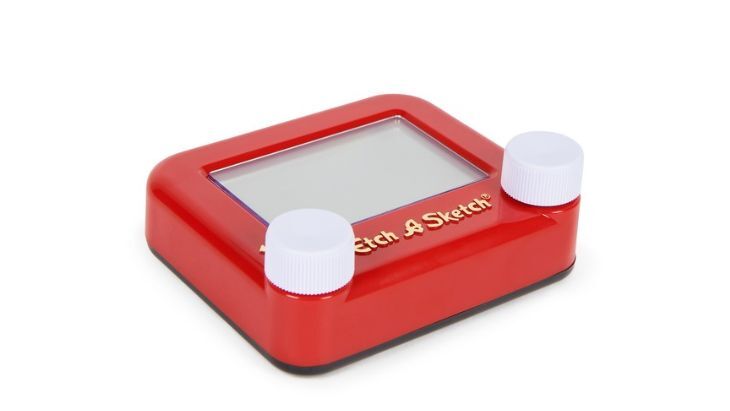 Introducing the iconic Etch A Sketch Sustainable Pocket, with its signature red frame, user-friendly knobs, and classic magic screen—now available in a playful, pocket-sized version for entertainment on the go! The magic screen continues to captivate children of all ages, offering a simple and delightful way to draw, create, and erase. With the added bonus of easy shaking for a fresh start, it's the perfect companion for endless creativity and on-the-go fun, making it a sure-fire winner as a stocking filler for kids this year!
Price: $12.99
11. Aerobie Super Sonic Fin Catch Football Toy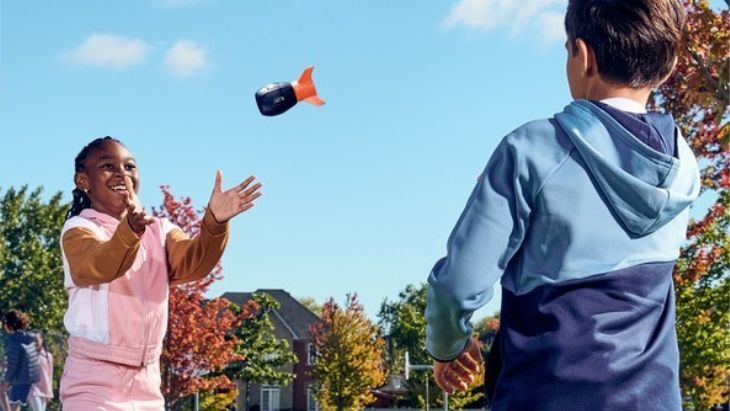 Unleash your inner pro with the Aerobie Super Sonic Fin Catch Aerodynamic Football! A perfect stocking filler for kids this year, it's designed for easy catching with its small size and soft foam material. With its innovative hollow gyroscopic design, you can experience aerodynamic flights like never before. The Super Sonic Fin Catch, featuring a fun football shape and precise balance, makes throwing and catching a breeze, just like the pros!
Price: $15
12. Monster Jam 1:64 Die Cast Trucks 2-Pack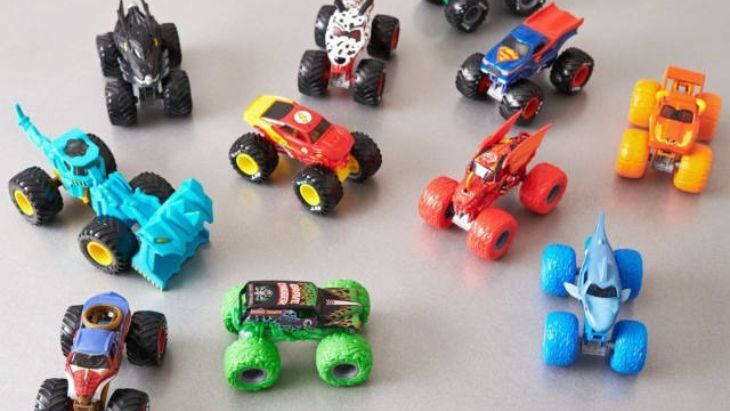 Get ready for some revved-up excitement with the Monster Jam 1:64 Die Cast Trucks 2-Pack. These trucks are packed with awesome details and graphics, and each one features a driver molded into the driver's seat for that extra touch of authenticity. Sporting official BKT Tires, stylised rims, and authentic chassis, these Monster Jam machines capture the style and swagger of their real-life counterparts!
Price: $10

13. Sidewalk Chalk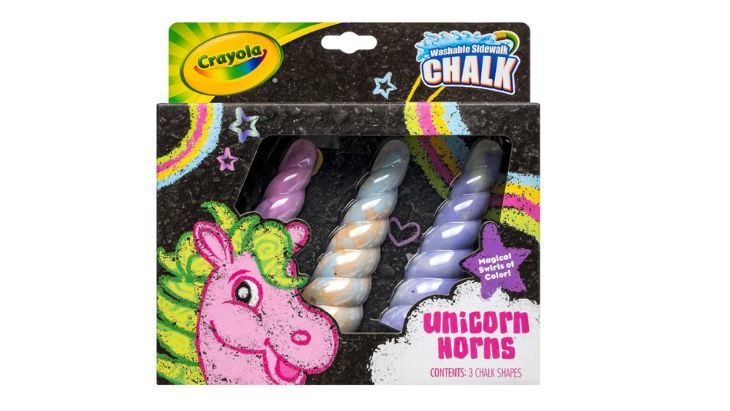 The perfect Christmas stocking fillers to occupy kids of all ages, Sidewalk Chalk is great for any outdoor space, from pavements to driveways and beyond.
These chalks easily wash away in the rain or with a hose—and what parent doesn't love mess-free craft activities? Bonus points for the ultra-fun unicorn horn shape!
Price: from $13.99
14. VTech Switch & Go Dino Eggs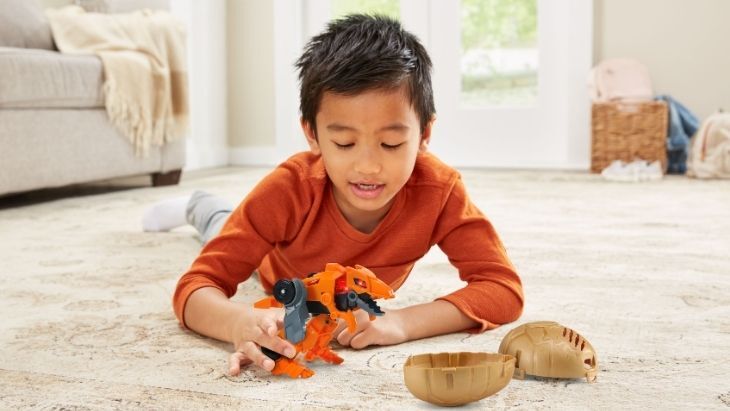 Each VTech Switch & Go Dino Egg holds the excitement of uncovering a 2-in-1 Dino vehicle inside. Will you reveal the mighty T-Rex Race Car, the fierce Velociraptor Super Car, the powerful Triceratops Street Car, or the swift Pterodactyl Helicopter?
You'll assemble up to 15 pieces to discover your unique Switch & Go Dino, and switching between vehicle and dino mode is a breeze. Enjoy cool light effects, fun phrases, and exciting sound effects. Collect them all for endless dino adventures!
Price: $16
15. MGA's Fluffie Stuffiez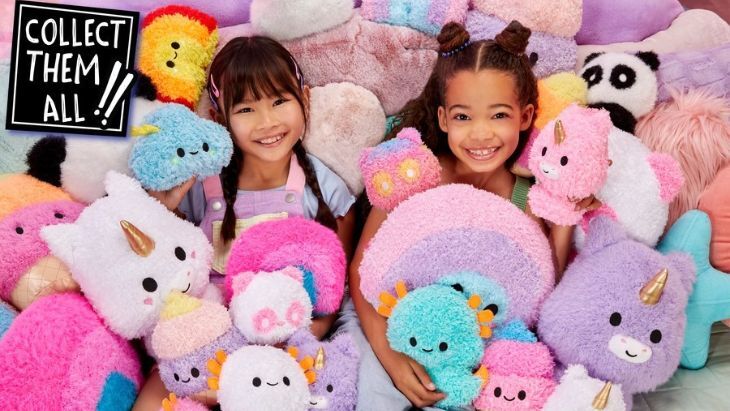 Fluffie Stuffiez offers three fantastic ways to play – pull it, reveal it, and stuff it! Hidden beneath the surface, there's a Rainbow character waiting to be discovered. Give the fluff a gentle tug to unveil your adorable new friend!
This adorable cast of characters is incredibly cuddly, incredibly fluffy, and overflowing with personality.
Price: $25 each
16. Five Star Games Rainbow High Runway Rush Switch PS4/PS5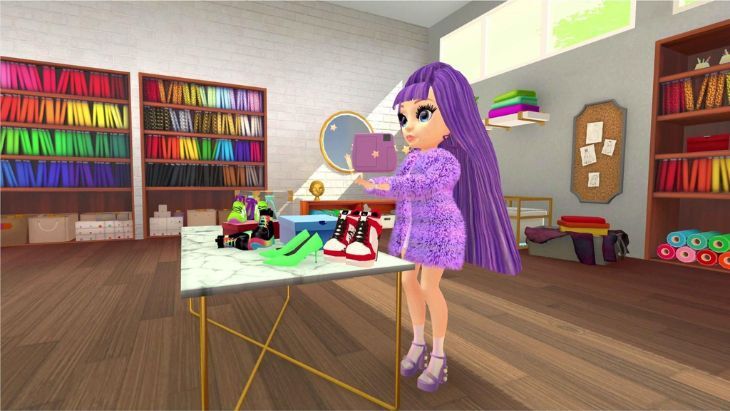 Your first art assignment is here! Use your character's unique talents and work together to present your best work to date in Rainbow High Runway Rush. Take a tour around the school, play games, take selfies in the Student Lounge, and find fun materials in the Fabric Studio!
It's the perfect gift for creative kids this Christmas.
Price: $69 on Nintendo Switch, PS4 and PS5
17. Joode Socks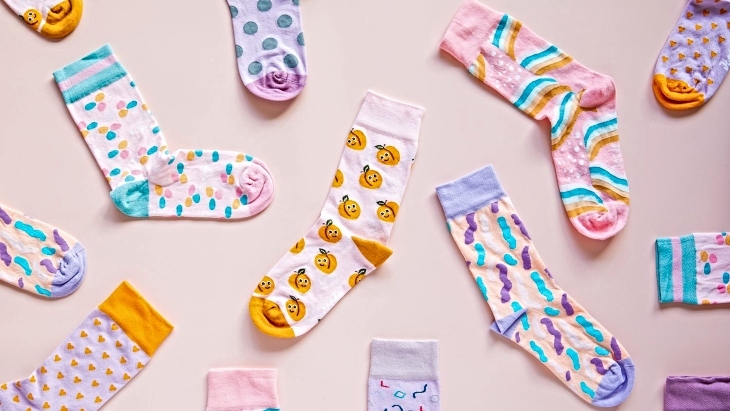 Aussie-owned and created, the brand new Joode Socks range is ethically made from premium combed cotton and adds a bit of fun to every day.

Cosy, comfortable and oh-so-cute, they'll be the only pair they'll want to wear. There are colourful designs for both boys and girls, and you don't need to stop at the kids either - the range also fits adults so that everyone can have happy feet this Christmas
Price: from $11.95
18. Fidget Toys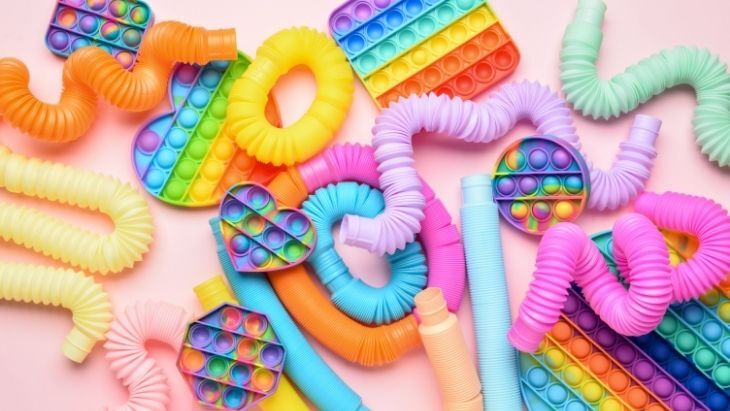 Fidget toys offer a great way of providing some sensory relief if a child is stressed, anxious or overstimulated, which makes them a great tool to have on hand and a super fun option for Christmas stocking fillers!
At The Base Warehouse, you can buy fidget toys that'll keep them occupied for hours, whether it's a clicking, spinning, popping, oozing, or stretchy toy. The range is huge—so there's bound to be the perfect toy for your child.
Prices: from $3.99
19. Kids' Sunglasses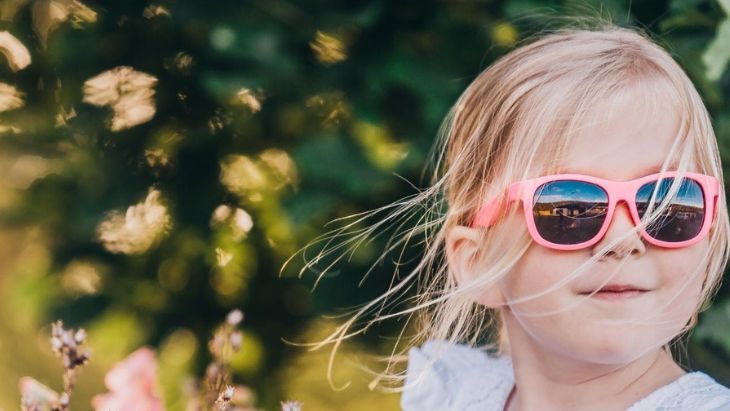 Bring a bit of pizzazz to your kids' look with a fun and funky pair of sunglasses. There are lots of options from the likes of Babiators and Frankie Ray—or for a budget-friendly option, you can't go past Cotton On Kids!
Related: Coolest Kids' Sunglasses in Australia.
More Festive Reads
Christmas Gift Ideas for Mum
Check out These Personalised Christmas Stockings
The Best Christmas Gifts for Teachers in 2023

Have you signed up for our newsletter? Join ellaslist to get the best family and kid-friendly events, venues, classes and things to do NEAR YOU!