The Best Christmas Gifts for Mum for 2023
The Best Christmas Gifts for Mum for 2023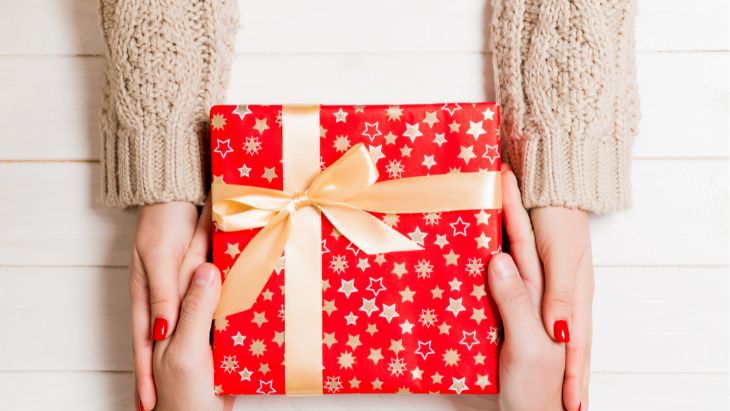 There ain't no hood like motherhood! Make sure you spoil the woman who spoils you daily with one of the best Christmas gifts for Mum.
From beauty essentials to a tipple of something alcoholic, or something comfy to make her sleep better, we've narrowed down the best Christmas gifts for Mum for 2023.
The Best Christmas Gifts for Mum for 2023
1. Sunbeam Origins Espresso Machine
From $899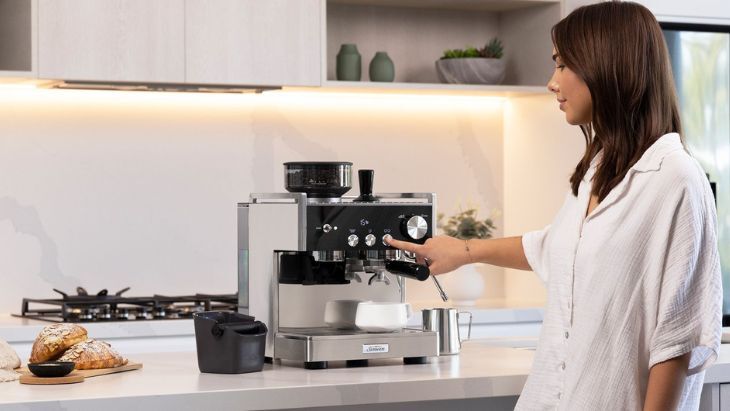 Give the ultimate gift of joy and caffeination this Christmas with the Sunbeam Origins Espresso Machine. If you're after something that delivers a mouthwatering cup of coffee every time whilst also looking the part on your kitchen bench, look no further.
The perfect machine for those who take their coffee seriously, the Sunbeam Origins Espresso Machine is designed with a 58mm commercial-size group head to give you maximum espresso flavour, while a powerful dual thermoblock heating system can simultaneously brew coffee and steam milk—meaning your coffee is ready stat, and your status as Mum's favourite person is secure.
2. Kobo Elipsa 2E
From $629.95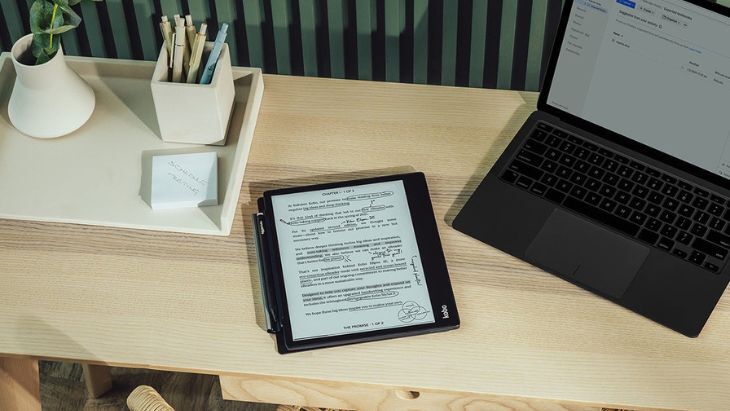 If you want to really spoil Mum this year, we can't think of a gift much greater than the incredible Kobo Elipsa 2E, tailor-made for the big thinkers out there and paired with the Kobo Stylus 2 for an even better experience. This device is all about helping you focus and organise your thoughts in the most efficient way possible.
Take your note-taking to the next level by writing directly on eBooks and PDFs, thanks to the improved note-taking experience of the Kobo Elipsa 2E. Create and organise notebooks that go beyond the capabilities of paper, and seamlessly export them with integrated cloud services. Enjoy a comfortable reading and writing experience on the 10.3" touchscreen, equipped with ComfortLight PRO to reduce blue light and ease eyestrain. Plus, take your literary adventures to new heights by listening to Kobo Audiobooks with Bluetooth® wireless technology. This absolute gem of a gift is crafted from recycled and ocean-bound plastic and is ready to capture all your big thinking. *Adds to list immediately.*
3. Steph Pase Luxe Insulated Lunch Bag
From $79.95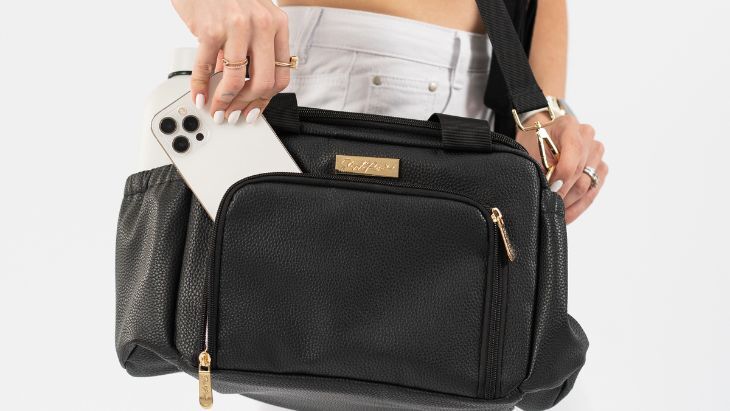 Perfect for busy mums, the Luxe Insulated Lunch Bag from Steph Pase is ideal for your on-the-go dining adventures.
This stylish bag offers ample space to accommodate all your lunch essentials. It's roomy enough to house your favourite matching SPP Drink Bottle or SPP Reusable Mug. Plus, there's an extra front pocket for convenient storage of your keys, sunglasses, or mobile phone.
With its adjustable strap and handle, enjoying delicious and nutritious meals while out and about has never been easier. The built-in insulation ensures your food stays perfectly chilled. No matter where your journey takes you, this bag is your key to lunchtime delight!
RELATED:
Awesome Personalised Christmas Gifts
4. Morphy Richards Iced Coffee Maker
From $79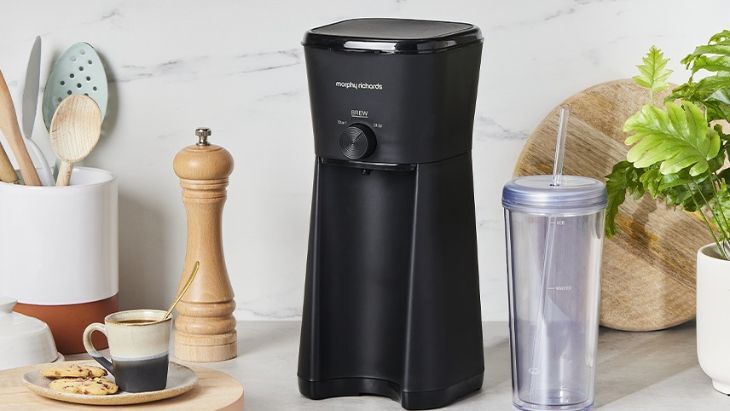 Discover the perfect solution to stay cool and savour your preferred iced beverage with the Morphy Richards Iced Coffee Maker. Featuring a stylish design and state-of-the-art brewing technology, this inventive machine ensures refreshing drinks in just minutes. Just add ice to the travel cup, pour over freshly brewed hot coffee grounds, and relish in the result! It's a great Christmas gift idea for Mum—who doesn't love a cold drop of coffee during the warmer months?
5. Santa Margherita
From $24.99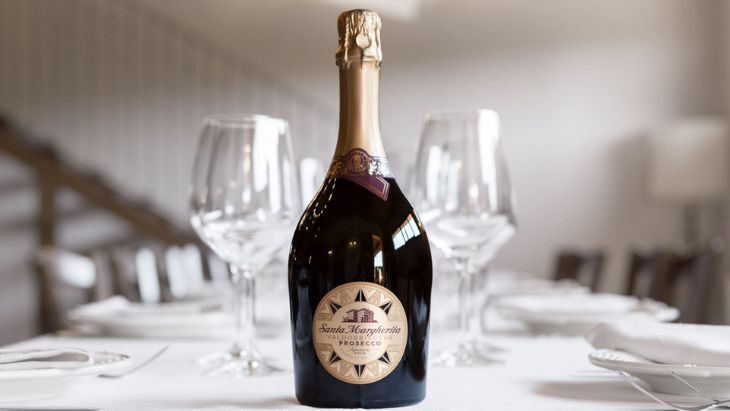 Get ready to elevate your festive moments with Santa Margherita, the renowned Italian wine brand that knows how to turn ordinary occasions into extraordinary memories. From the best-selling Pinot Grigio to the perfect Prosecco Superiore bubbly, Santa Margherita makes a great Christmas gift idea to spoil Mum with this year.
This festive season, they invite you to uncork extraordinary moments with their range of best-selling wines—ideal companions for Christmas festivities and summer entertaining. Santa Margherita's Prosecco Superiore, with its fresh and vibrant aroma, sets the perfect tone for any celebration, making each gathering a truly memorable occasion. Meanwhile, the best-selling Pinot Grigio is the ultimate entertainer's wine, clean, dry, versatile, and perfect for any gathering.
6. Lük Beautifood Lip & Lash Trio
From $69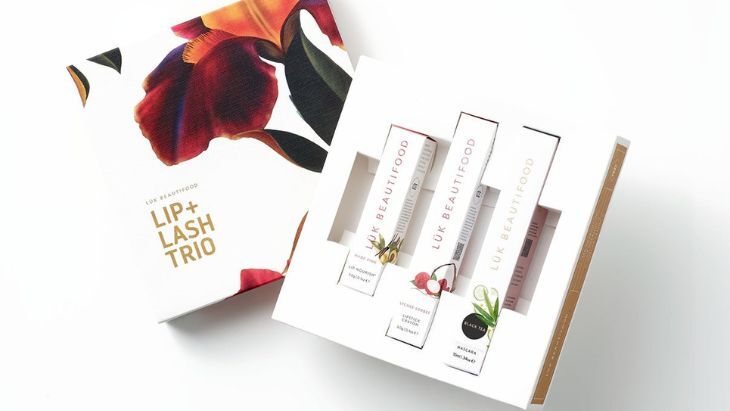 Indulge Mum's lips and lashes with a delightful blend of nourishing elements and rich pigments in the Lük Beautifood Lip & Lash Trio.
This kit comes in two shade options and features the luscious Lash Nourish Mascara, the Lip Nourish lipstick, and the Lipstick Crayon. Your Mum will delight in pampering herself with this complete set that's bursting with quality ingredients and designed to enhance her natural beauty.
7. Don Julio Bianco Tequila
From $120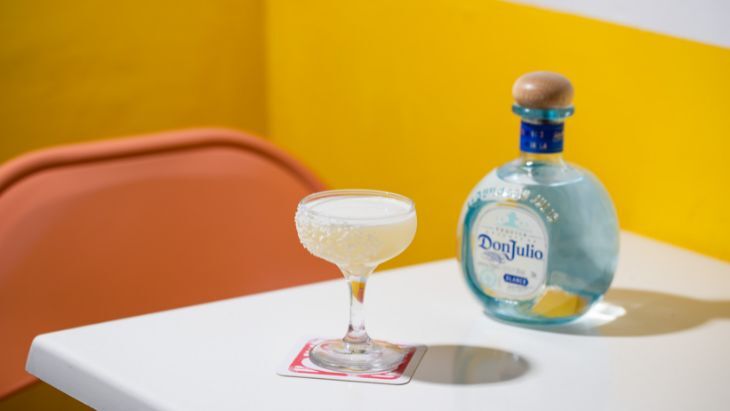 Don Julio's Tequilas have earned a stellar reputation for incredible tasting tequila. And if Mum likes herself a spicy marg from time to time, Don Julio Blanco Tequila is the ultimate choice for Tequila enthusiasts.
It's bottled without undergoing aging, but instead, it's given a brief rest in containers to let its vibrant agave flavours shine through. You'll notice subtle hints of citrus, while its palate is refreshingly clean with a touch of sweet vanilla. Basically, it serves as the perfect foundation for crafting the ultimate margarita. Need we say more?
8. Morphy Richards Digital Air Fryer
From $169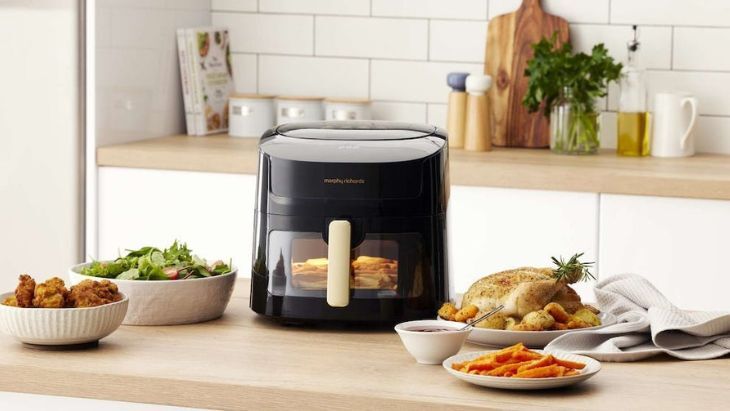 Give Mum the gift of easy and delicious cooking this year with this must-have appliance. Whip up tasty and satisfying meals with minimal oil, a healthier alternative to traditional fryers, using the Morphy Richards 6.5L Digital Air Fryer. Experience the joy of preparing crispy and crunchy dishes in the comfort of your home. With a built-in 60-minute timer, you can effortlessly manage cooking times for various types of mouthwatering food.
9. 818 Tequila Reposado
From $110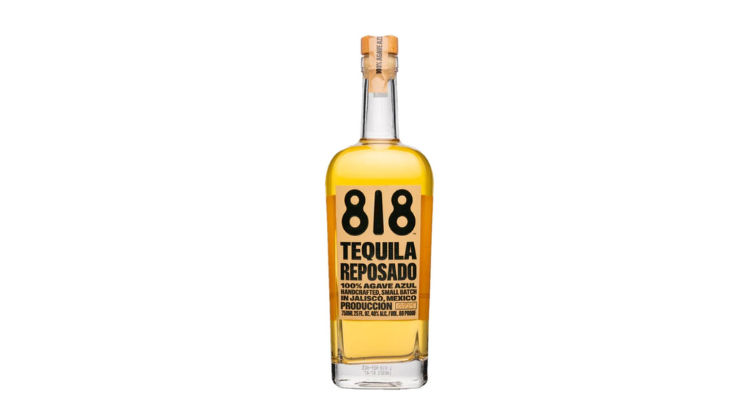 While we're on the tequila train, we've got another Christmas gift idea to spoil Mum with this year. 818 Tequila Reposado is sourced from family-owned farms in Jalisco and crafted with nothing but the finest ingredients.
The journey of the tequila begins with the expertise of skilled jimadores, agave farmers native to the Tequila region. Cheers to the artistry that goes into every sip of this delicious drink!
10. Candles
From $15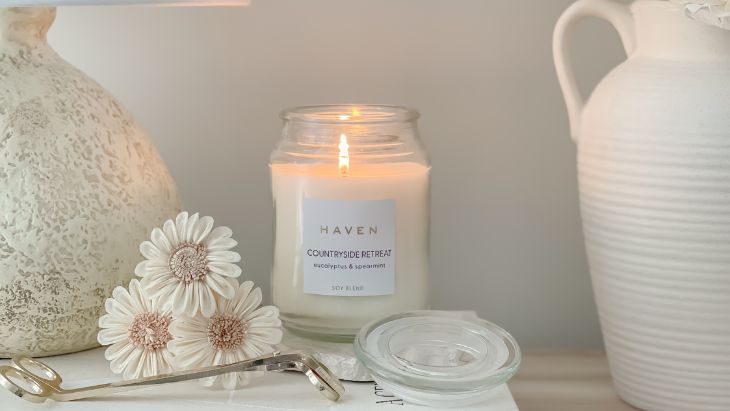 A top Christmas gift idea to spoil Mum with this year (or any time of the year, really!) is candles.
There's just something about candles that makes them a wonderful gift to give and receive on any occasion. From their delicious fragrances to their elegant designs, candles will never go out of fashion.
Our favourite picks this year? First up is the ultra-delicious, ultra-crowd-pleasing, and ultra-affordable Haven Candles. Available in a wide range of scents to suit every space and taste and for just $15, we'll take one of each, thanks!


If your mum is a fan of all things natural, she's going to love the 100 per cent natural soy candles from Vigari Candle Co. With 13 elegant fragrances to choose from, and all hand-made with no nasties around, we think you might have just found her favourite candle.
11. Lucas' Papaw Remedies
From $7.19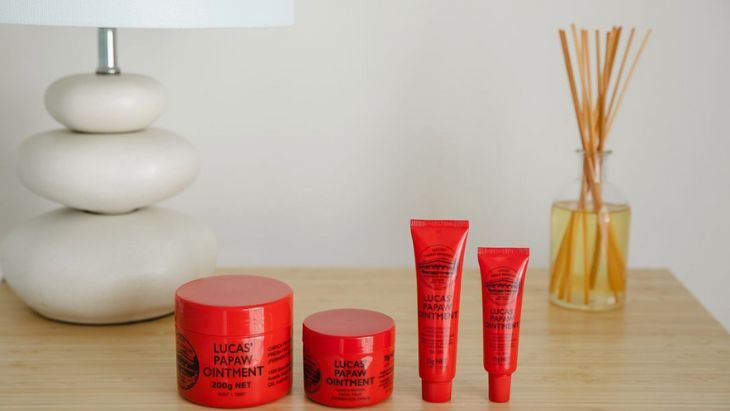 The O.G. papaw treatment, Lucas' Papaw Ointment is a fail-safe Christmas gift idea for Mum. This versatile ointment boasts antibacterial and antimicrobial properties, serving as a go-to local topical application.
Beyond its cleansing power, many users find temporary relief from symptoms associated with dermatitis and eczema. With a myriad of uses and applications, having a 75g or 200g red jar of Lucas' Papaw Ointment at home is always a smart move. For those on the go, the convenient 25g red tube is a perfect companion. Or, keep the 15g tube in your pocket, purse, or handbag for easy access wherever you are. Embrace the goodness of Lucas' Papaw Ointment in every aspect of your daily life!
12. Glow Dreaming Glow Sleep Easy
From $119.96 on sale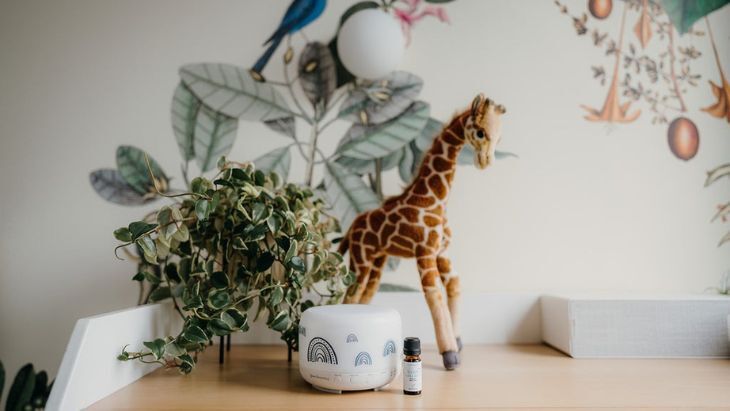 Sure, we love Glow Dreaming for our kiddies, but we also love the Glow Sleep Easy for grownups. This triple whammy offers authentic true Pink Noise to block out background noises and you can indulge in the humidifier function with essential oils and use red light therapy to induce a whole lot of natural melatonin. Gift Mum the gift of good sleep this Christmas!
13. [yellowtail] Sparkling Cocktails
From $16.99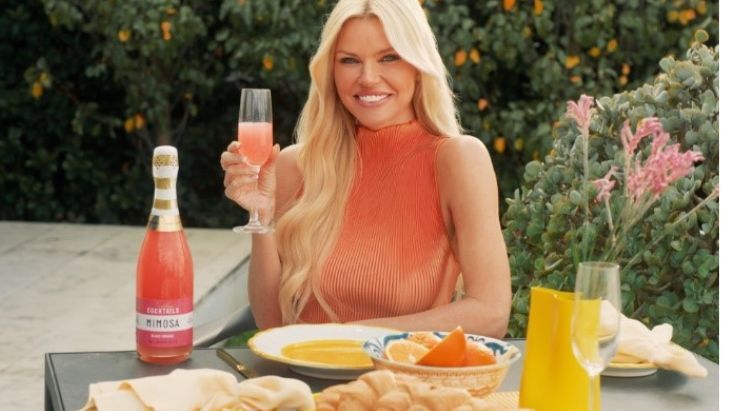 Get ready to elevate your drink game with the latest sensation from [yellowtail]—introducing the all-new Sparkling Cocktails range! It's set to be the hottest drink of the season, making it a must-have for summer soirees, festive celebrations, and lazy family brunches.
These deliciously light and fizzy concoctions from [yellow tail] bring a refreshing twist to familiar favorites. Crafted from sparkling wine sourced from cool-harvested grapes and infused with natural flavors from Australian fruits, the Sparkling Cocktails are a delightful treat for your taste buds. Choose from two mouthwatering flavors: Wild Peach Bellini and Blood Orange Mimosa.
14. Tarramarra Raya Platform Loafers
From $75 on sale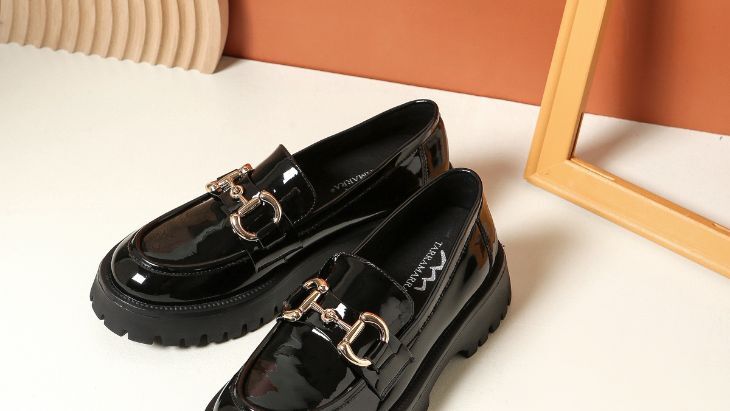 Step into comfort with a generous dose of style! The platform loafer is all the rage, and with options like sleek shiny black for a polished appearance or the classic leather-imitation black, the Tarramarra Raya Loafers ensure you look effortlessly stylish every day.
Elevate Mum's fashion game with the chunky rubber sole, making these loafers a fresh and timeless wardrobe essential. Complete with gold buckle detailing for that unique touch, the Raya platform loafers are a must-have for any well-curated shoe collection!
Check out the entire UGG Express range to choose the perfect style for your Mum!
15. Vinada Crispy Chardonnay
From $23.99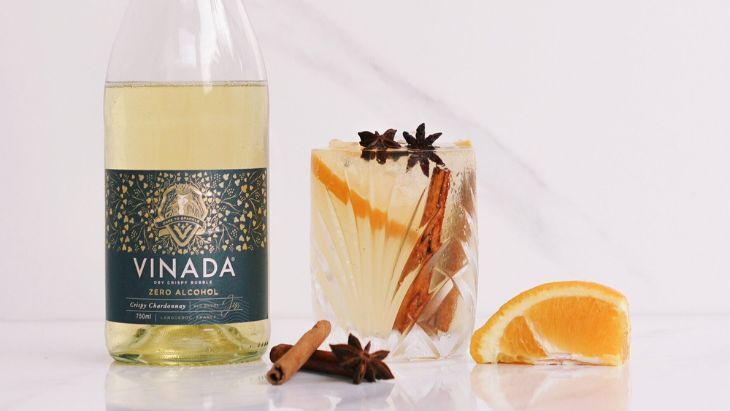 If Mum loves a great-tasting drink but passes on the alcohol, we've got you covered with the ultimate Christmas gift to spoil her with this year.
Vinada Crispy Chardonnay is a delicious vegan and zero-alcohol wine, where balanced flavors take centre stage. A crisp and fresh taste with hints of apples, melons, and a touch of citrus combined with bubbles for a fizzy delight.
Hailing from the French wine-growing region of Languedoc, this special wine is crafted from a unique blend of Chardonnay grapes. It's not just a drink; it's a low-calorie celebration packed with style and attitude.
16. MONA Skeleton Beach Towel
From $55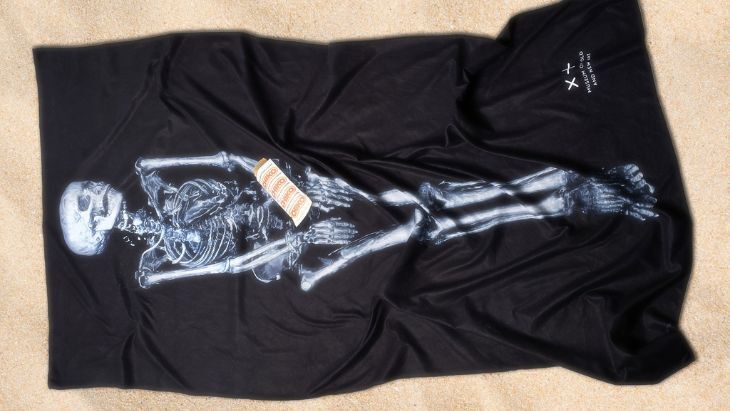 If Mum has a penchant for quirky, arty goods—look no further than this epic MONA Skeleton Beach Towel. As fun as it is functional, this sand-repellant, quick-dry towel features Ta-Sheret-Min: a young woman who lived and died c. 664–399 BCE. She is one of several mummies in David's collection at MONA, and we reckon she makes a pretty cool gift.
17. Rewild
From $9.99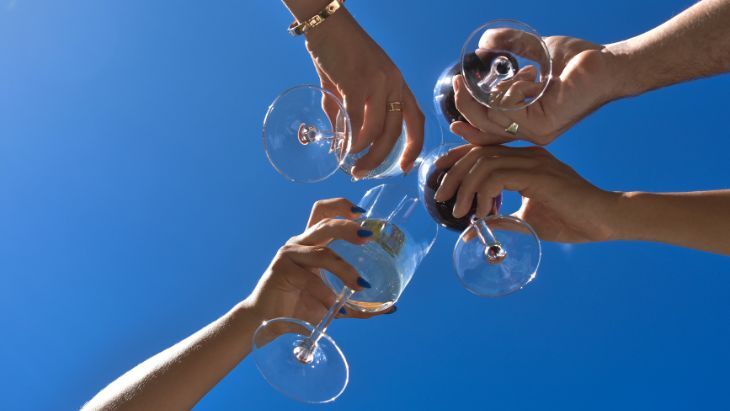 Homegrown Aussie wine brand, Rewild, has you covered for a crowd-pleasing yet very affordable Christmas gift for Mum this year. Known for its delicious taste, affordability, and commitment to reducing its environmental footprint, Rewild is the ideal choice for any holiday occasion.
Crafted by sustainability industry leader Duxton Vineyards with minimal intervention, Rewild offers a fresh and vibrant wine range that's 100% vegan-friendly. With a budget-friendly RRP of only $9.99, it's the perfect bottle that won't break the bank. Rewild varietals are a tribute to their home in the Southern Murray Darling and the grapes that grow there—meaning fresh, vibrant, and easy-drinking. Sign us up!
18. Wiltshire Ocean Dinnerware 12 Piece Set
From $99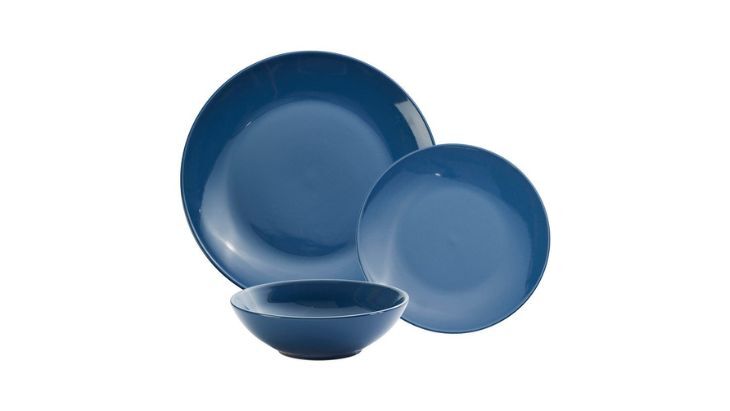 We love the gorgeous deep ocean blue and the smooth coupe edges of the Wiltshire Ocean Dinnerware 12-piece set, complete with four dinner plates, four side plates, and four bowls. They offer a stylish yet functional addition to modern family dining and will take pride of place on any table!
19. Naked Tan Face Tan Mist
From $27.95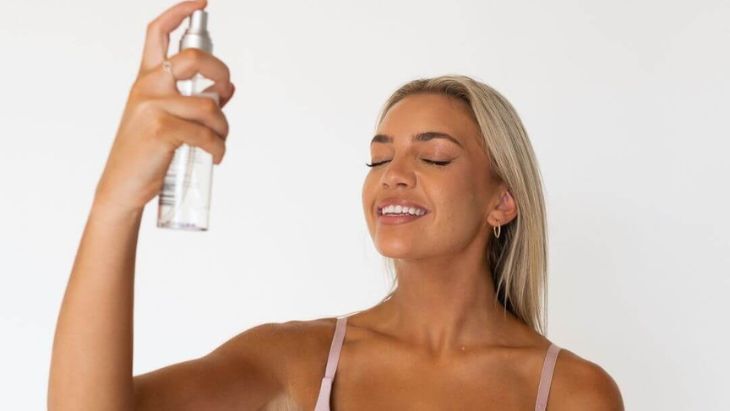 Elevate your skincare routine with Naked Tan's Face Tan Mist—an invigorating spritz that leaves your skin feeling irresistibly smooth and refreshed, thanks to its infused cucumber goodness. Packed with hero ingredients like Witch Hazel, Green Tea, Aloe Vera, and Chamomile, this mist is designed to reduce pores and restore your complexion.
Give your complexion the boost it deserves with this mist that effortlessly combines skincare and a touch of sun-kissed glow!
20. Saltwater Picnic Co Picnic Rug
From $149

If you thought the perfect picnic rug didn't exist, think again!
Saltwater Picnic Co's Picnic Rug is one of our favourite Christmas gifts for Mum, particularly if she loves dining alfresco to make the most of the warm summer months.
The beauty of the Saltwater Picnic Rug is that it's stain-proof, waterproof, sand-proof, and machine-washable! The Saltwater Picnic Rug has been made using 100 per cent recyclable materials, so Mum should be pretty pleased that her gift this year is helping the environment.
There are several fashionable colours and prints to choose from in the Saltwater Picnic Co range. Measuring 200 cm by 200 cm, each rug is luxuriously large!
21. Pyjamas
From $89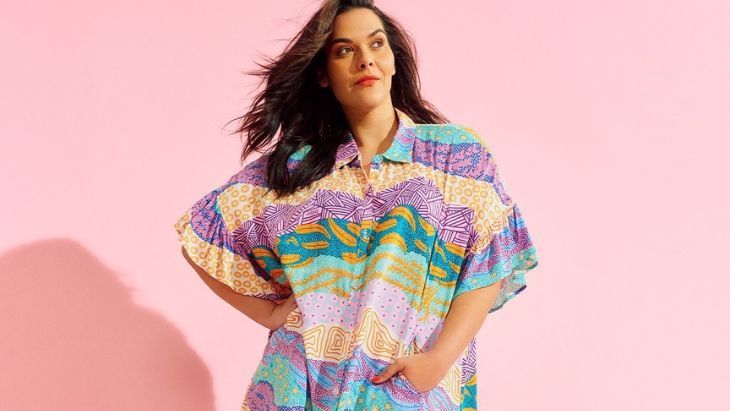 Another one of the best Christmas gifts for Mum, who wouldn't love a luxurious set of pyjamas or nighties?
If your mum has been wearing the same tatty nightie for years, give her a luxurious upgrade, with Peter Alexander, of course, being the ultimate destination for high-quality pyjamas. We love this gorgeous Peter Alexander nightie, which is a collaboration with Aboriginal artist Natalie Jade. Adding it to the list!
22. Coffee Subscriptions
From $24 weekly or fortnightly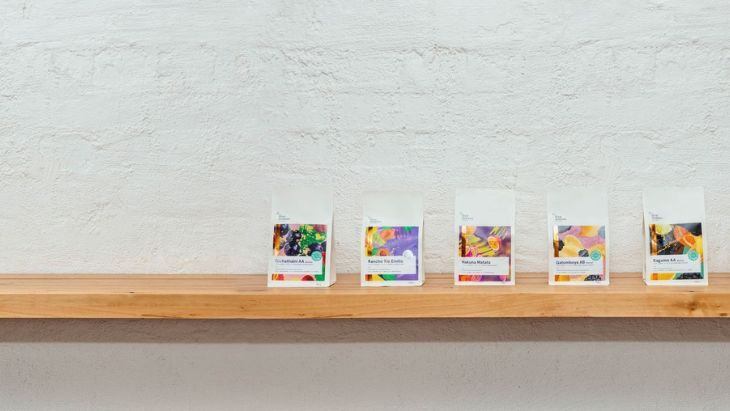 What could be a better Christmas gift for mums than coffee?
All coffee-lover mums will love receiving a new coffee bean to try every two to four weeks with a coffee bean subscription. Coffee brands such as Five Senses, Bean Hunter, and Proud Mary Coffee will send out their best selections of freshly roasted beans in the mail every few weeks, so your mum is sure to become even more of a coffee snob!
23. Aesop Resurrection Aromatique Hand Balm
From $39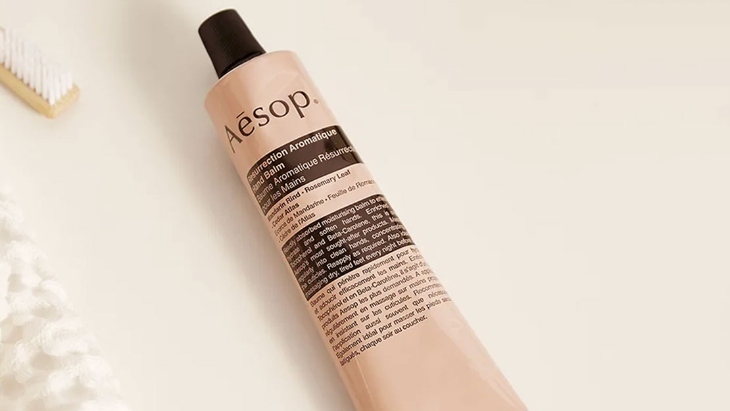 If you've ever been inside an Aesop store, you'll agree that their products smell incredible!
Gift your favourite lady one of the best Christmas gifts for Mum with the delightful-smelling and multi-tasking Aesop Resurrection Aromatique Hand Balm. Infused with hydrating botanicals and sulphate-free ingredients, your Mum and her hands will be looking at a very healthy 2024!
24. Silk Pillowcases
From $79.95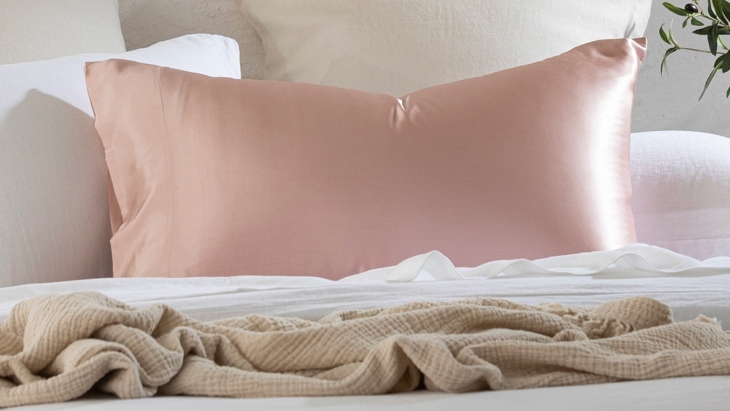 As far as luxurious gifts go, you can't beat a high-quality silk pillowcase.
The silky-smooth feel of laying your head on a 100 per cent silk pillowcase is worth tossing your old pillowcase out the window, and we think your Mum will agree! For 100 per cent silk, we recommend these Mulberry Silk Pillowcases from Pillow Talk.
25. Floral New Bone China Tea For One Set
From $12.95 on sale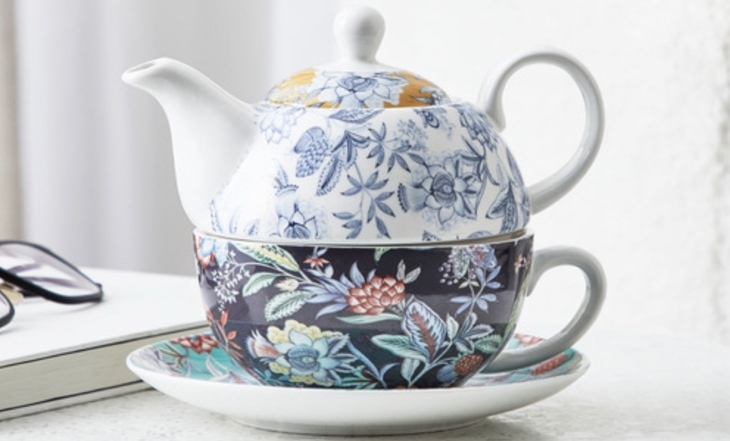 Does your Mum love nothing more than some me-time with a cup of tea? Catapult her love of tea to new elegant levels with this oh-so-chic Floral New Bone China Tea For One Set.
Currently marked down to $12.95, this tea-for-one set is an absolute steal. With its classic pattern and soft blue hues, it's sure to add a touch of timeless elegance to your Mum's decor scheme.
26. A Soothing Diffuser
From $29.95 on sale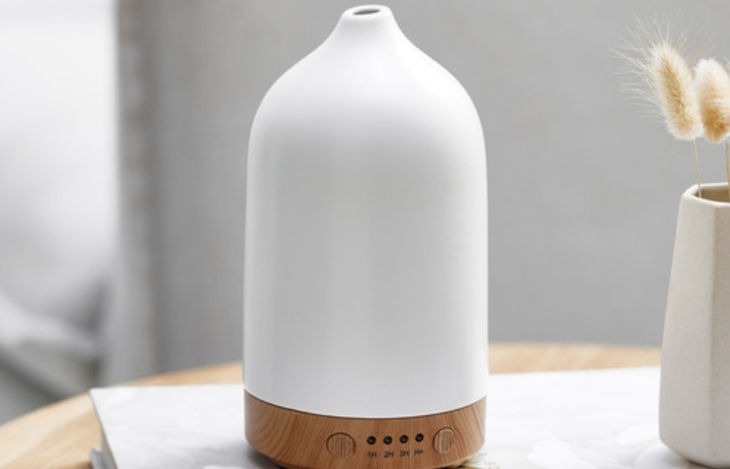 Does your Mum need to zen out a little from time to time? Don't we all!
Encourage her 2024 to be filled with more tranquillity thanks to the aromatic capabilities of a soothing diffuser. Electric diffusers are all the rage because they look elegant, are super easy to use, and come in a variety of affordable styles. We love the elegant Halcyon Ceramic Aroma Diffuser, or for something cheaper, Kmart also stock a range of diffusers.
27. Vitruvi Essential Oils Kit
From $65

If your Mum already has a favourite diffuser, gift her with some of the most invigorating essential oils on the market from Vitruvi.
The Vitruvi Essential Oils Kit includes four of their most popular essential oils: grapefruit for energy, lavender for relaxation, spruce for revitalisation, and eucalyptus to invigorate the senses.
28. Cointreau x CLINQ Margarita Gift Pack
From $119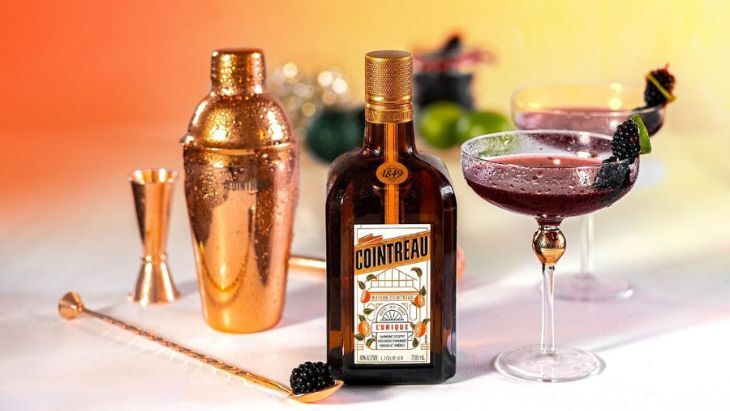 Elevate the joy of gift-giving this holiday season with an extraordinary collaboration between two iconic brands, Cointreau and CLINQ. This partnership promises to be the ultimate present for cocktail enthusiasts. The Cointreau x CLINQ Margarita Gift Pack boasts a duo of hand-blown crystal coupe cocktail glasses, adorned with distinctive rose gold detailing, paired with a generous 700ml bottle of Cointreau, creating the perfect Christmas gift for Mum.
This gift pack will be available on the CLINQ website from 28 November 2023.
29. Bunnings Pots
From $18.98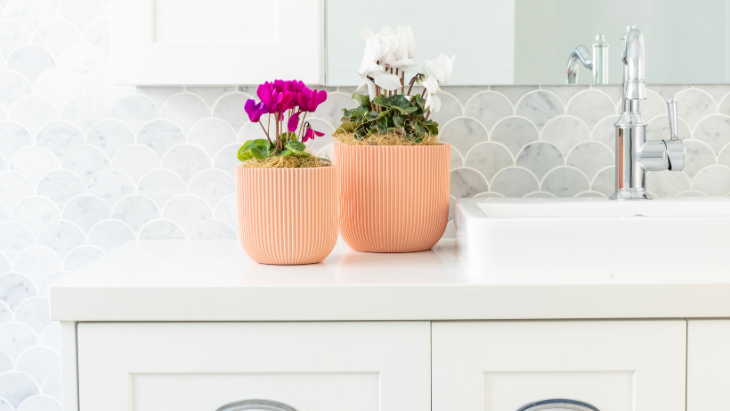 Help Mum elevate her living space with these must-have pot designs from Bunnings! There are nine essential must-haves for Spring – Summer 2023 that will infuse your home and outdoor space with character and a touch of class.
What Else to Shop for This Christmas
The Best Christmas Toys for 2023
Check out These Personalised Christmas Stockings
The Best Christmas Gifts for Teachers in 2023

Have you signed up for our newsletter? Join ellaslist to get the best family and kid-friendly events, venues, classes and things to do NEAR YOU!