Christmas Gift Ideas for Mum

---
Paddington's Postcards by UNICEF are the Christmas gift that keeps on giving. Your child will receive a fun package from Paddington Bear every month while helping children across the globe. It's the feel-good gift of the festive season. Sign up now!
---
There ain't no hood like motherhood! Make sure you spoil the woman who spoils you daily with a memorable gift this Christmas.
From beauty essentials to a tipple of organic wine and something silky to make her sleep better, we've narrowed down the best Christmas gift ideas for mum this year.
18 Christmas Gift Ideas for Mum
1. Family Photographs by Vanessa Clementson Creative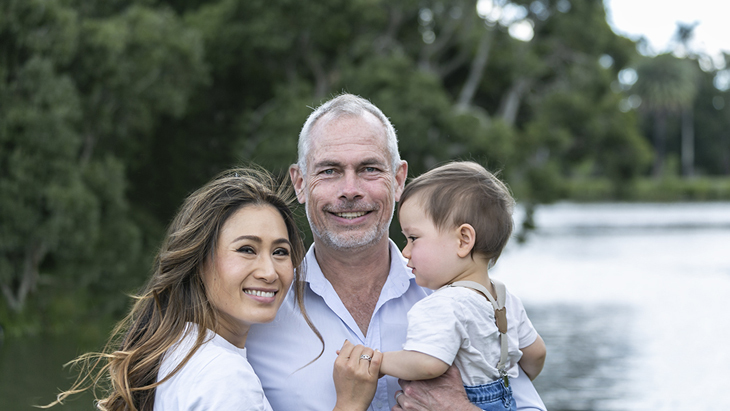 Mums can be obsessive about capturing precious moments of their beloved children, only to find that they themselves are not in any of the happy snaps. Vanessa Clementson Creative can fix all that with a family portrait session - and it makes the perfect present! A mother of three, Vanessa's photoshoots are relaxed, candid and fun, and result in stunning, professional photographs. For something truly unique, Vanessa can create an underwater portrait - one of her specialities!
Find out more at Vanessa Clementson Creative.
Prices start from $200 for packages including edited, high-res digital files.
2. COCOLUX Australia
Prices from $79
For the lady who loves to be surrounded by nature as much as possible, buy her a luxurious candle inspired by nature. The COCOLUX Australia range of large copper candles not only look and smell incredible but also have sustainability in mind as all copper vessels can be reused long after the candle has burnt out.
3. Pyjamas

Another top Christmas gift idea for mum - who wouldn't love a luxurious set of pyjamas!? If your mum has been wearing the same tatty nightie for years, give her a luxurious upgrade with some 100% cotton pyjamas or better yet, a silk pair. Peter Alexander is of course the destination for high-quality pyjamas. Other popular Australian pyjama brands include Bonds, Sheridan, Ezibuy, and Papinelle for something extra luxe.
4. Edible Beauty's Beauty Tool Gift Set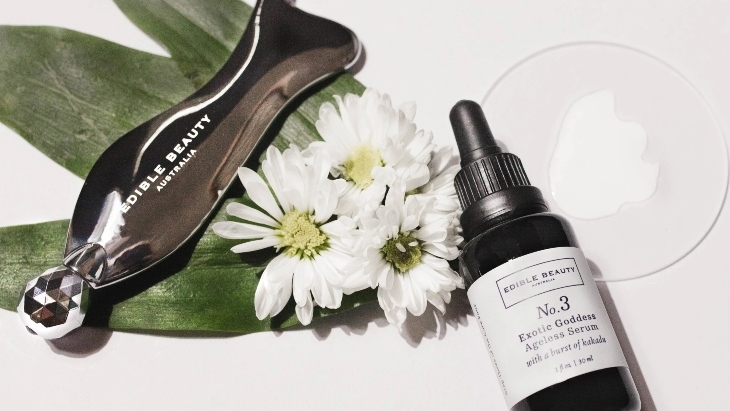 Prices from $92
If 2022 is her year to pamper, plump, smooth and rejuvenate her skin, then she needs the Beauty Tool Gift Set from Edible Beauty. The Beauty Tool Gift Set includes the Exotic Goddess Ageless Serum and Edible Beauty's innovative Beauty Tool, which combines the benefits of aguasha and a facial roller all rolled into one for visibly improved skin.

5. Bonsai Trees
Prices from $99
If your mum is a fan of greenery and ornamental things, then our next Christmas gift idea for mum, a Bonsai Tree is right up her alley. These delicate trees are a form of Japanese art and have been around since the 6th century. What fascinates most people about Bonsais is the way they replicate a full-sized tree even though they're usually no taller than one metre! For Bonsai trees in Australia, shop from the largest range at Bonsai Shop.
6. Luxe Lip Trio Kissmas Set from Lük Beautifood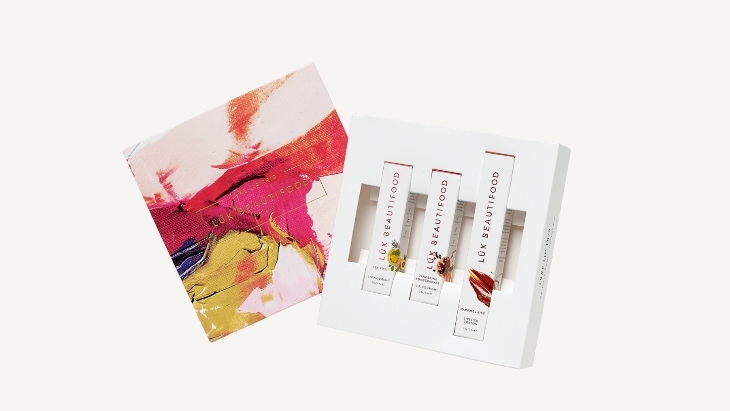 Prices from $59.90 with free shipping
Give her lips a very Merry Kissmass too with the eco-friendly and limited edition Luxe Lip Trio set from an award-winning natural cosmetics company, Lük Beautifood. Containing the brand's best-selling natural lipsticks in the shades Tea Rose and Tangerine Pomegranate, and the vegan-friendly lipstick crayon in the shade Caramel Kiss, this nourishing range is formulated using food and botanical ingredients rich in vitamins, minerals, antioxidants and essential fatty acids - perfect!
7. Echo Show 10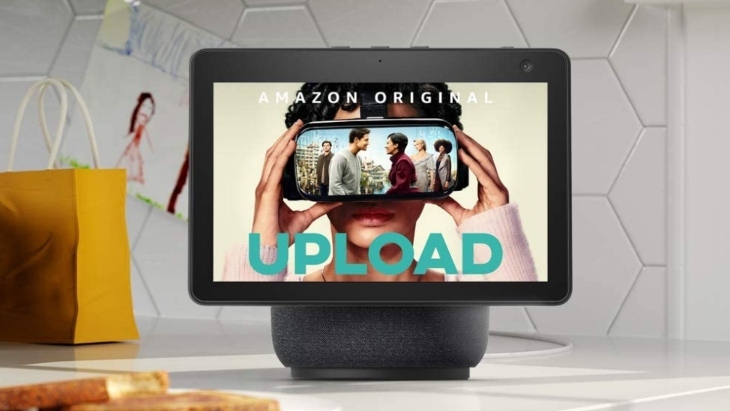 The Echo Show 10 is a complete reimagination of Alexa with a screen, featuring an HD display that automatically moves to stay in view when you interact with Alexa - no matter where you are in the room! The new device is the ultimate premium smart display speaker and the ideal gift option for all smart speaker enthusiasts.
8. Personalised Your Life In Pictures Book
Prices from $54
Take nostalgia to a whole new level with a personalised picture book for mum. Your Life In Pictures Books are special keepsakes that document all the historical events that happened in each year of a person's life through pictures. All you have to do is supply your mum's date of birth and Your Life In Pictures will do the rest! There are a number of local and international companies that produce these momentoes, including Personalised Your Life In Pictures Book, and The Book Of Everyone.
9. al.ive Kaffir Lime & Green Tea Christmas Duo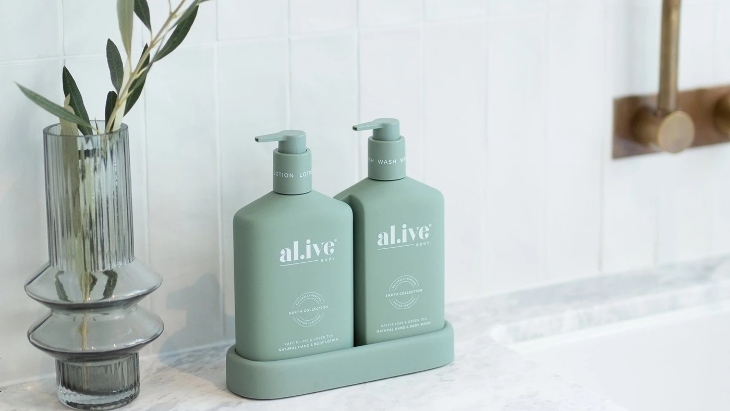 Price from $79
If she hasn't had the pleasure of using the gorgeous al.ive Body range, she doesn't know what she's missing! Give her skin the makeover it deserves with the al.ive Kaffir Lime & Green Tea Christmas Duo, which contains a luxurious blend of naturally derived ingredients fortified with essential oils and native botanical extracts. The Christmas gift pack includes a 500ml hand and body wash, 500ml hand and body lotion and a matching tray.
10. Miette: Recipes From San Francisco's Most Charming Pastry Shop
Price from $45.50
Inspired by the delicate pastries from France, Miette is one of the most popular San Francisco bakeries and now has reached international fame with the Miette cookbook. If your mum loves baking, give her the opportunity to refine her skills with some of the most delicious cake and pastry recipes around.
11. Gin Society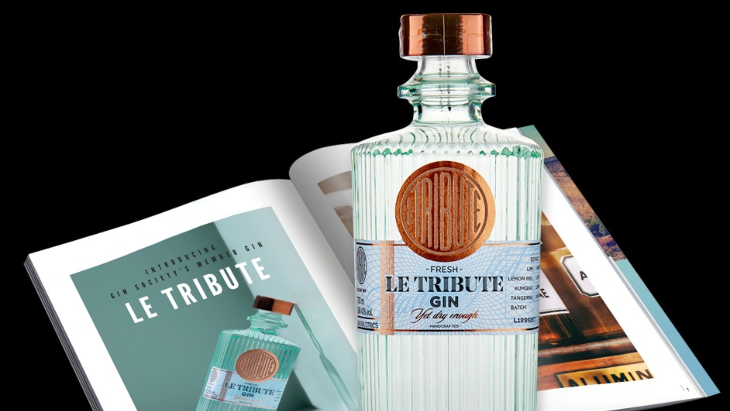 Price from $95 bi-monthly
Christmas gift ideas for mum but make it boozy! The boozy subscription service your mum never knew she wanted, gift Mum with an artisanal bottle of gin every month with Gin Society. Australia's first gin subscription service is spoiling the nation with exquisite selections of only the finest gins, delivered straight to your mailbox every month. Mum will feel spoilt rotten!
12. Steph Pase Planners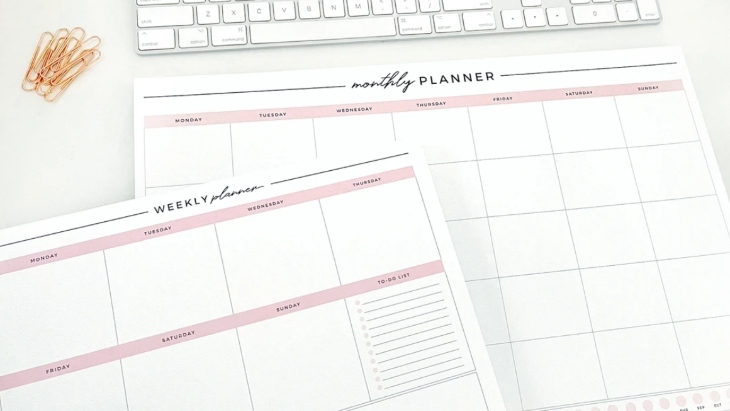 Prices from $14.95
For the planner in the family, give your mum the opportunity to completely let her organisation-freak fly with something from the Steph Pase Planner range. Steph's range of monthly and weekly planners, diaries, calendars, meal planners and more let you organise your life to a tee, and not to mention the designs are oh-so-chic!
13. Truff Hot Sauce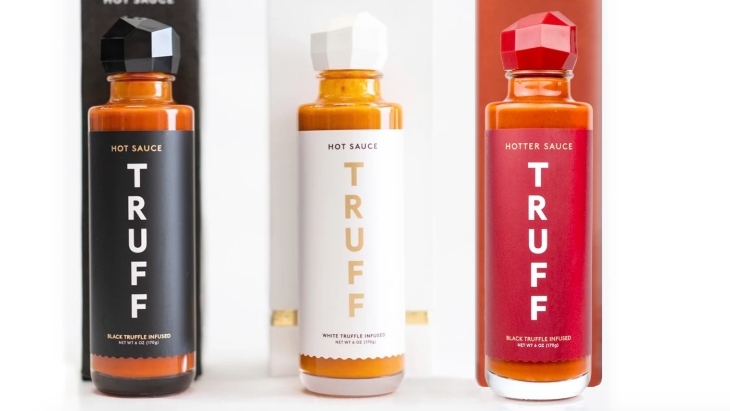 There's hot sauce and then there's Truff Hot Sauce! For serious cooks who like their sauce seriously hot, grab mum a bottle or two of Truff Hot Sauce's famous truffle-infused sauces to add plenty of spice to her 2022!
14. Traeger BBQ Tools
Prices from $14.99
Another great Christmas gift idea for mums who like to keep up with their barbecue trends, the Traeger Bbq Tools range includes everything from cooking utensils to shears, griddles and more. And if mum is a stickler for a clean, clean, clean barbecue, grab her a bottle of Traeger's all-natural Grill Cleaner and she'll be one happy cook!
15. Coffee Subscriptions
Prices from $58.50
All coffee-lover mums will love receiving a new coffee bean to try every 2 to 4 weeks with a coffee bean subscription. Coffee brands such as Five Senses, Bean Hunter, and Proud Mary Coffee will send out their best selections of freshly roasted beans in the mail every few weeks, so your mum is sure to become even more of a coffee snob!
16. Angove Organic Wine
Prices from $17
If your mum loves all things organic and all things wine, combine the two with a bottle or 2 of Angove Organic Wine. Angove are family winemakers delivering certified organic and award-winning wines since 1886. Their delicious Certified Organic wines are crafted from premium grapes sourced from a number of organic and biodynamic vineyards throughout McLaren Vale and the Riverland. Your mum will love sitting down with a tasty glass of organic rosé, sauvignon blanc, or chardonnay this festive season.
17. Silk Pillowcases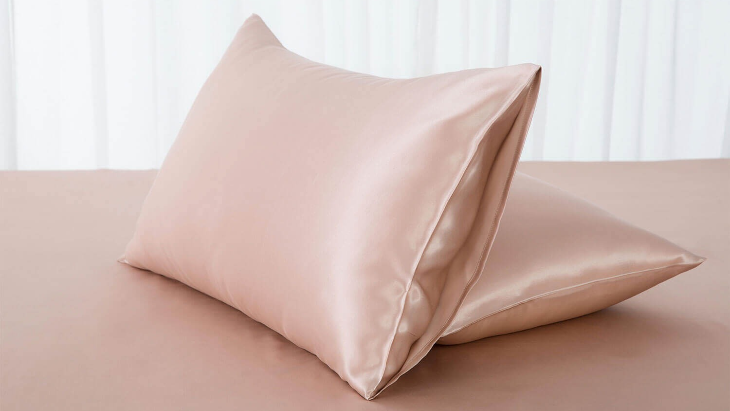 Prices from $89
If you or your mum have ever woken up with a mane of frizzy hair, you'll be happy to know that apparently sleeping on a silk pillowcase can improve the health of your hair. There's something in the natural silky fibres of the silk that retains the moisture in your hair and, as an added bonus, prevents you from getting those awful post-sleep facial wrinkles. Treat your mum to something extra soft to sleep on (and potentially years of less worrisome hair) with a pair of silk pillowcases from Sheridan, Bed Bath N Table, and Ecosa.
18. Cheese Making Kit
Prices from $42.50
Isn't it every cheese lovers' dream to create their own cheese? Well, it certainly will be when you buy your mum her own cheese-making kit. From blue cheese to mozzarella, feta, and camembert, let your mum become the master of the cheese world with a tasty cheese making kit.
What Else to Shop for This Christmas
Santa Photos on the Beach
Check out These Personalised Christmas Stockings
The Best Advent Calendars for 2021

Have you signed up for our newsletter? Join ellaslist to get the best family and kid-friendly events, venues, classes and things to do NEAR YOU!