The Best Christmas Gifts for Teachers in 2023
The Best Christmas Gifts for Teachers in 2023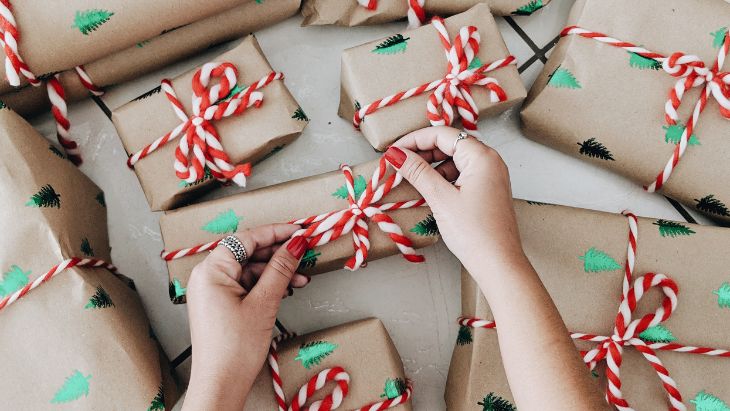 Christmas is fast approaching, and as we trim our trees and wrap our presents, it's important not to forget the people who shape our lives all year round: teachers.
Looking for the best Christmas gifts for teachers is an essential item on your Christmas shopping list, but can also be one of the trickiest. Our beloved educators receive loads of gifts throughout the year, so trying to find something they haven't received yet is no easy task. Whether you're looking for something heartfelt, practical, or just plain fun, our list of the best Christmas gifts for teachers in 2023 should point you in the right direction.
The Best Christmas Gifts for Teachers in 2023
1. Satechi Eco Leather Deskmates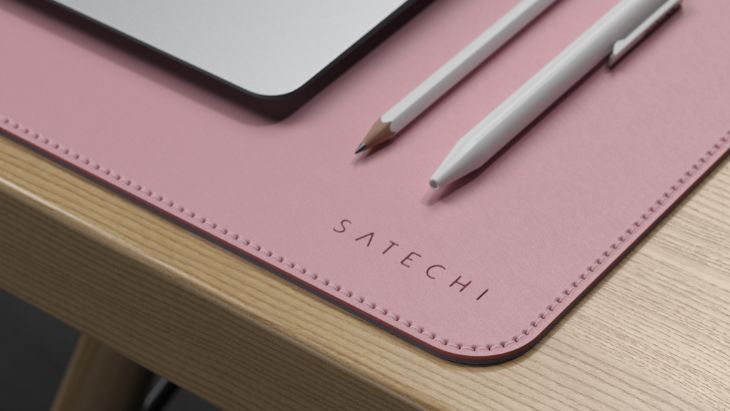 Gift teachers the chance to level up their workspaces this year with the Satechi Eco-Leather Deskmate – a stylish solution for protecting desks. Made from high-quality Polyurethane (PU) leather, this versatile Desk Mat serves as a mouse pad, writing surface, and even a food mat, adding functionality to any modern desk setup.
Not only does it look great, but its smooth and water-resistant surface ensures easy cleaning, and its durable design won't harm sensitive wooden or varnished surfaces. It's a practical and chic addition to any workspace!
Price: $39.99
2. Kobo Nia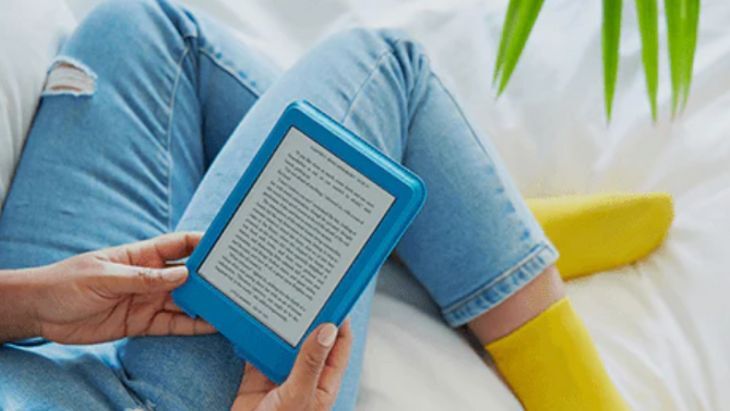 The Kobo Nia e-reader offers teachers the perfect escape from their tough jobs. With this awesome eReader, readers can immerse themselves in captivating stories in the palm of their hands. Despite its compact size, it's a literary powerhouse, holding a whopping 6,000 eBooks in its generous 8GB storage.
This must-have gadget is perfect for soaking up the sun with your favorite book on the glare-free 6" touchscreen or winding down at bedtime under an adjustable ComfortLight, Kobo Nia delivers a reading experience tailored to your preferences. Plus, enjoy endless reading sessions, as this little gem boasts a battery life that can last for weeks on a single charge.
3. MICO Toastie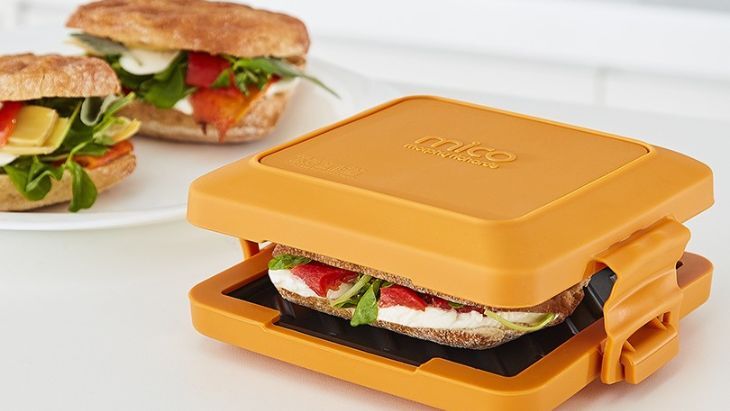 Give teachers the gift of delicious lunch options in the microwave! Say goodbye to the ordinary and elevate your microwave game. With the MICO Toastie, you can whip up delicious treats like toasted sandwiches, croissants, paninis, and bagels in just minutes, and with way less mess than the usual cooking methods. Whether you're at home or on the go, MICO brings convenience to a whole new level. Plus, it's Coeliac-friendly, ensuring a worry-free culinary experience.
Price: $49
4. Gift Cards or Cash Donation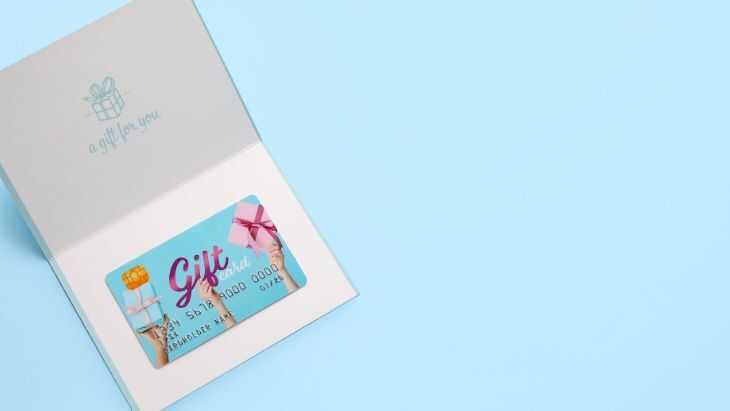 An absolute failsafe Christmas gift for teachers that teachers always appreciate is a good, old-fashioned gift card or cash donation.
Haters will say that these options lack imagination, but the way we see it is that they tick all of the boxes. Allow you to stick within a budget? Tick. A great way of spoiling someone who has had a big impact on your child's life for the last year but that you don't actually know that well on a personal level? Tick. Enables the teacher to pick something they'll genuinely use and enjoy? Tick, tick, tick.
If you're worried about a gift card lacking a personal touch, you can opt for a specific store instead of a generic Visa or Westfield. And if you want to keep the value of your donation anonymous, why not club together with other parents? There are a few options for apps that can be used to facilitate clubbing together for donations—our favourite is Group Together, a super popular tool that allows you to send a card too. Gifting is done and dusted in one fell swoop!
Price: you choose!
RELATED:
Personalised Christmas Stockings
The Merry Best Advent Calendars for 2023
5. Chessplus Designer Edition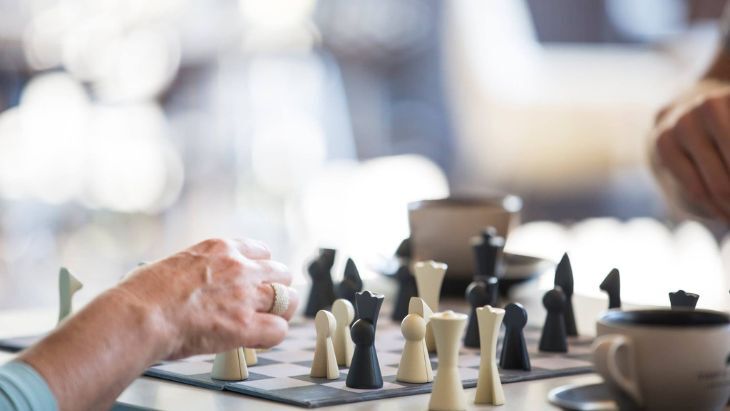 This innovative game is the perfect gift to help teachers unwind this Christmas. The Chessplus Designer Edition boasts a board with an elegant wrap-around design, which also doubles as a protective case, adding a touch of sophistication to the game.
Plus, the clever design pays tribute to the rich traditions of Chess piece design, featuring an interconnecting element that allows for double the fun with both Chessplus and traditional Chess gameplay. It's the perfect blend of classic and modern, making it a thoughtful and versatile gift for teachers this Christmas.
Price: $119
6. The Singleton of Dufftown 12-Year-Old Single Malt Scotch Whisky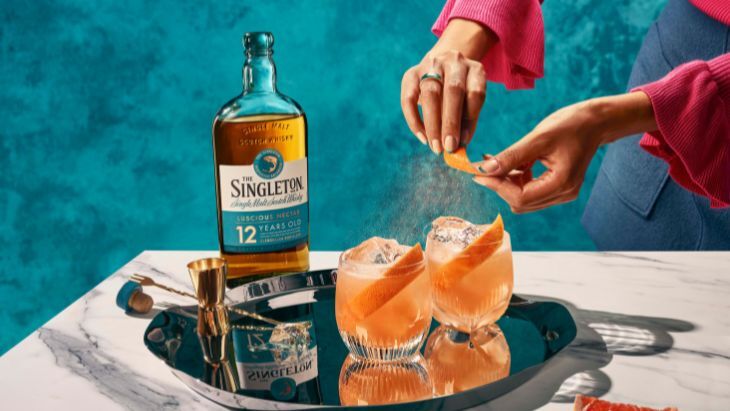 If your child's teacher likes a tipple, this is the one for them.
Cheers to the end of the school year with The Singleton of Dufftown, a distillery with roots dating back to Queen Victoria's era. Inside the unique flask-shaped bottle with blue flint-coloured glass, you'll find The Singleton 12-Year-Old Scotch Whisky – a naturally rich Single Malt Scotch Whisky boasting vibrant, smooth flavours. This flask-shaped design harks back to the 19th century when such bottles were the norm for convenient transport, especially when journeying on horseback. It's a taste of history and the perfect present for teachers this year.
Price: $87.99
7. Helping Little Minds Grow Tote Bag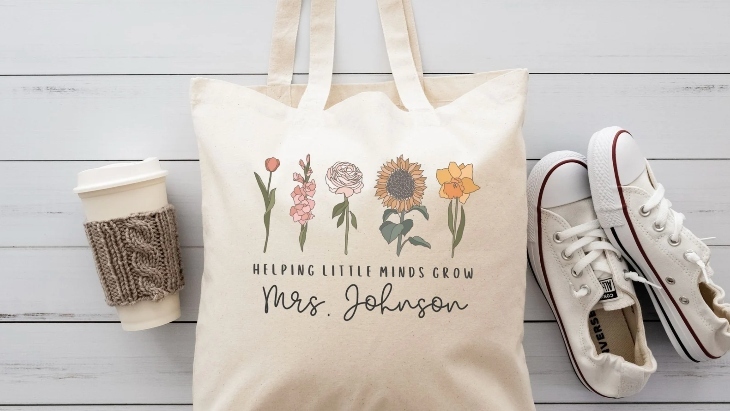 Let your teacher know just how much they have helped you throughout the year with this adorable personalised tote bag.
These personalised teacher's tote bags from Etsy include monogramming with your teacher's name—a huge gifting win in our book!
Price: Prices start from $28
8. McConnell's Irish Whisky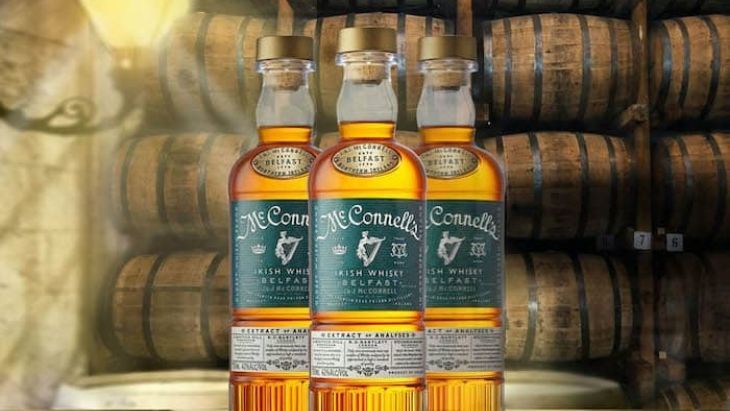 Give the gift of a delicious drop of whisky with McConnell's Irish Whisky. Offering a blend of Irish Malt and Irish Grain Whisky, this mouthwatering drop is gently rested in Select Bourbon Casks bringing out beautiful overtones of vanilla sweetness. The perfect gift for teachers this year!
Price: $61.95
9. Experience and Restaurant Vouchers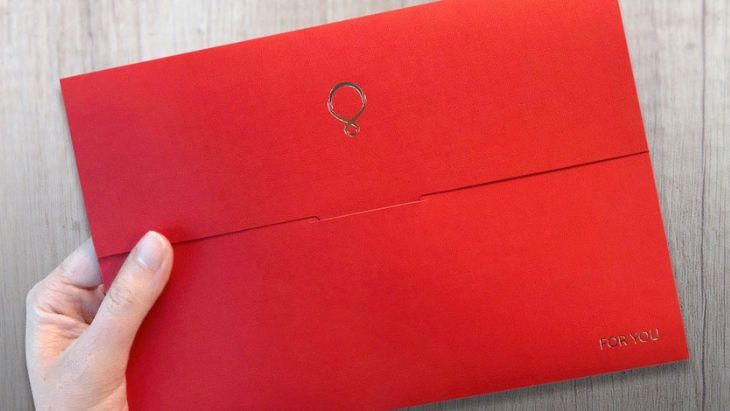 While we're on the voucher train! For a special Christmas gift for teachers, why not club together and buy them a restaurant or experience voucher? It's a really memorable way of thanking a teacher for all their hard work throughout the year. We love Red Balloon for experience and foodie gift vouchers!
Price: you choose!
10. A Soothing Diffuser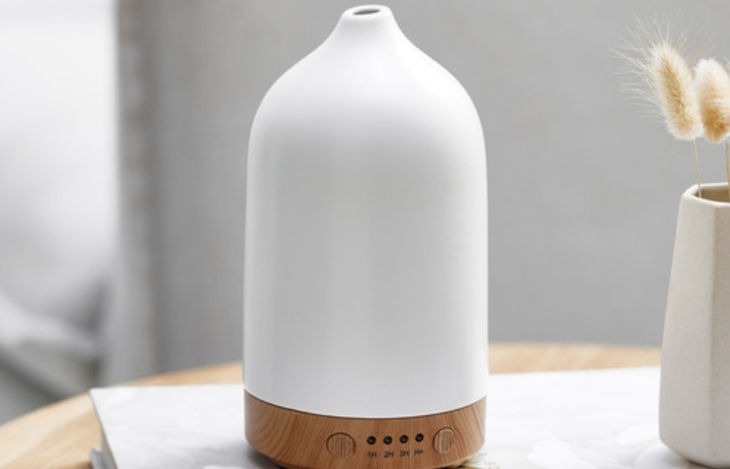 If there's one gift that's sure to put teachers in a relaxing mood after a long, hard year, it's an electronic diffuser.
Invite your favourite teacher to bring a therapeutic energy into their home with their own diffuser. We love the elegant Halcyon Ceramic Aroma Diffuser, or for something cheaper, Kmart also stock a range of diffusers.
Price: $59.95
11. Reusable Water Bottle or Coffee Cup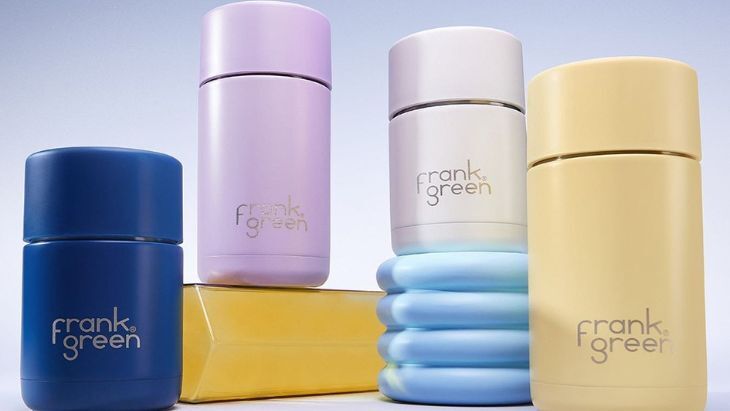 Useful gifts that will stand the test of time always have a place in teachers' hearts (or on their desks!).
We love a stainless steel water bottle or a beautiful reusable coffee cup, both of which will last for ages and are the perfect blend of pretty and practical. Check out Kim Wallace Ceramics and Frank Green for some gorgeous styles.
Price: Various depending on the brand
12. Cote des Roses Wines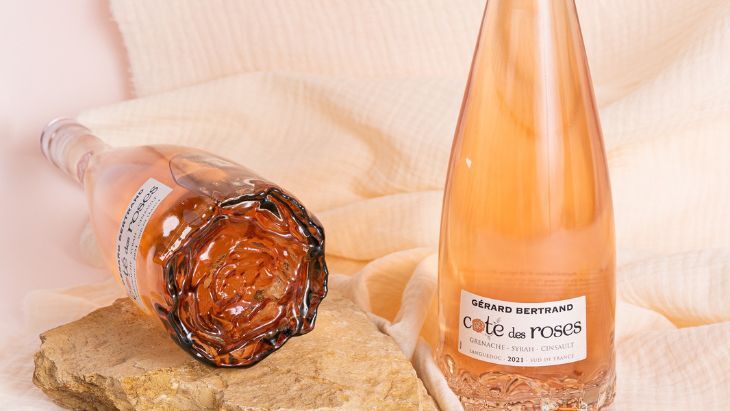 The mouthwatering Cote des Roses range from Gérard Bertrand conveys the ultimate French elegance and boasts a selection of varietals including rosé, Pinot Noir, Chardonnay, and Sauvignon Blanc. Each bottle features a reusable glass stopper, while the rose-shaped bottom will make it a tough bottle to put in the recycling!
Price: From $23.99
13. Glengoyne Whisky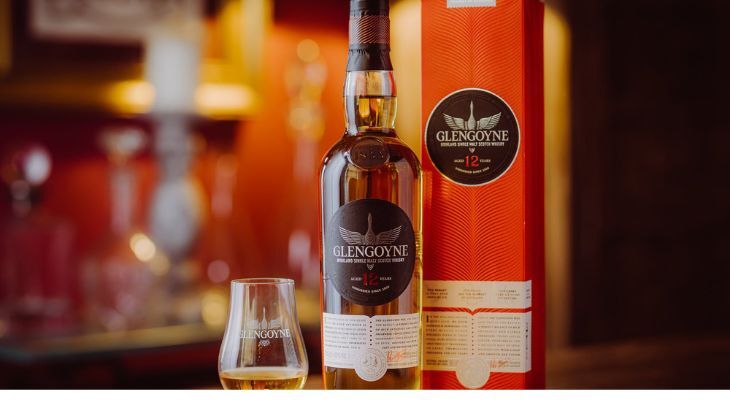 Glengoyne's 12-Year-Old Whisky makes a crowd-pleasing present for teachers, thanks to its delicious aroma of lemon rind and candied apples, with a hint of coconut adding to the allure. On the palate, experience a dense and flavoursome sensation, a gift from the carefully chosen sherry casks. It really is a beautifully unique drop that is perfect for Christmas presents this year!
Price: $99.99
14. Plan, Teach, Wine, Repeat Wine Bag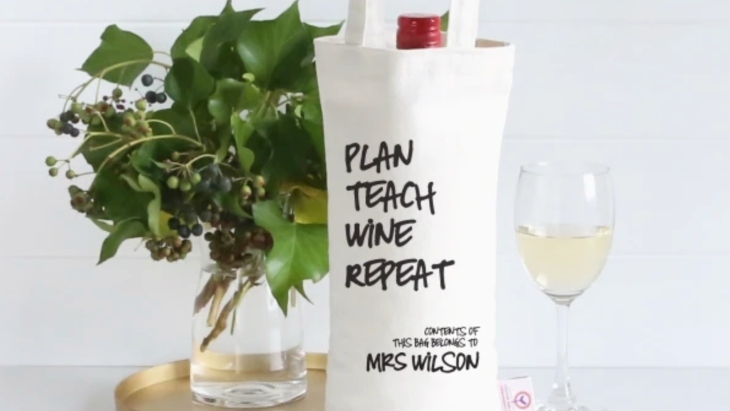 Another one of our favourite Christmas gifts for teachers that's along the alcohol theme, this Plan, Teach, Wine Repeat Wine Bag from Colour and Spice should definitely put a smile on their face.
If you know that your teacher enjoys a tipple or two of their favourite vino, grab them this personalised wine bag so they always have a festive way of carrying their favourite bottle of red or white.
Price: $36
15. Candles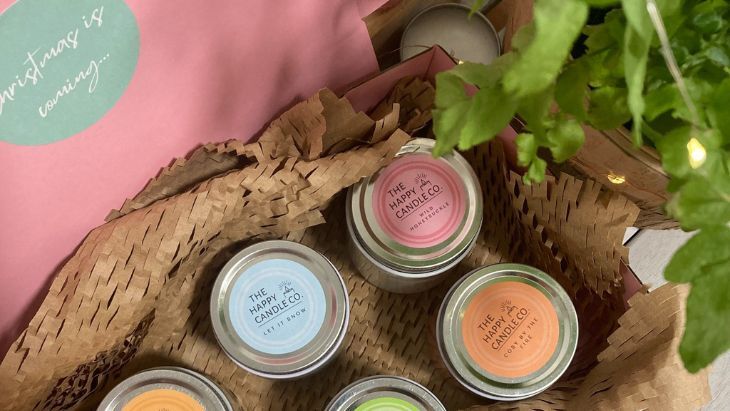 Another crowd-pleaser when you don't know the teacher too well but want to get them something personal, candles are such a popular gift choice for a reason.
Basically, everyone loves them, and if they don't? Another perfect re-gifting option (which might make people eye-roll but can actually come in really handy for people during such a busy time of gifting!). We love Palm Beach Collection, The Happy Candle Co., and Vigari Candle Co. if you're Sydney-based!

Price: Various depending on brand and budget
16. MONA's Ark Puzzle and Fat Car Puzzle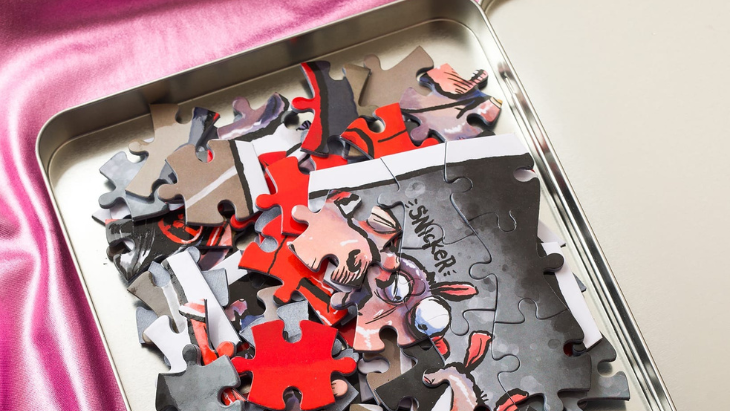 Perfect for lunch break fun, the MONA's Ark Puzzle makes a great Christmas present for teachers, while the Fat Car Puzzle provides more of a challenge, thanks to its 1000 pieces!
Price: $19 - $30
17. Cricut Joy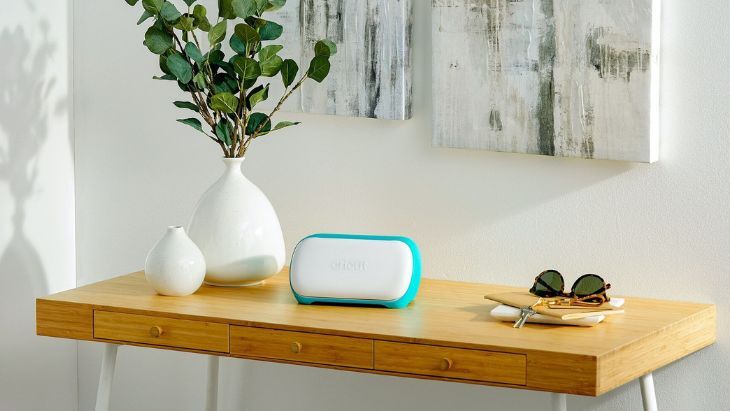 The ultimate group gift for teachers this Christmas is the Cricut Joy. Using this compact and versatile device, you can craft beautiful, 'handmade' greeting cards effortlessly. It not only cuts with precision but also draws and writes on over 50 different surfaces, and you can enjoy a plethora of templates, fonts, greetings, and shapes to use, so you can get creative.
This little marvel operates without a cutting mat—simply place your pen, marker, or blade in the designated tool housing, and watch the robotic arm bring your design to life.
Price: From $269
18. Mobile Pixels DUEX Lite Screen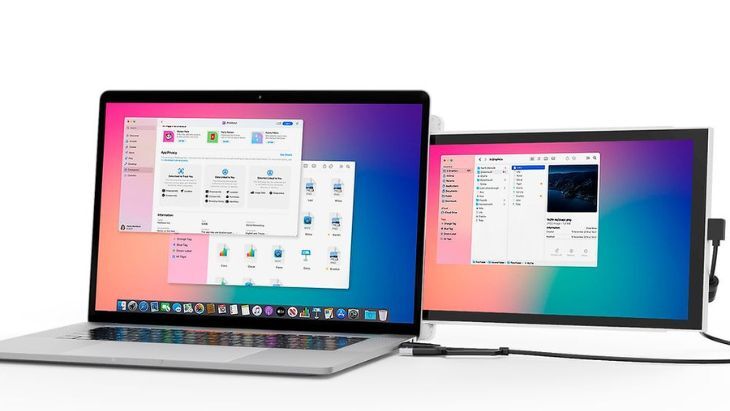 If you're wanting to go big for a special teacher, a great group-together option is the Mobile Pixels DUEX Lite. Ultra practical and portable, the DUEX Lite screen is a great lightweight solution for work on the go.
DUEX Lite is the sleek way to carry a portable monitor wherever you go. Its sophisticated design and adhesive mechanism make it a breeze to toss into any bag alongside your device, ensuring you're always prepared without the extra weight. Show us a teacher that wouldn't be stoked with this gift, and we'll show you a fibber!
19. Teachers Inspire Apron & Tea Towel Gift Set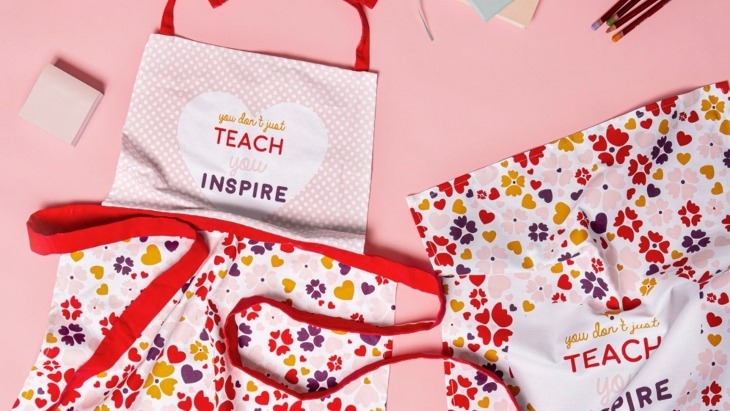 Let your favourite educator know that "You don't just teach, you inspire" with this touching apron and tea towel gift set.
The Teachers Inspire Apron & Tea Towel Gift Set is a memorable keepsake to gift this Christmas. There's also a blue Teacher Definition Gift Set if you're shopping for more than one teacher this year.
Price: $30
20. Toiletries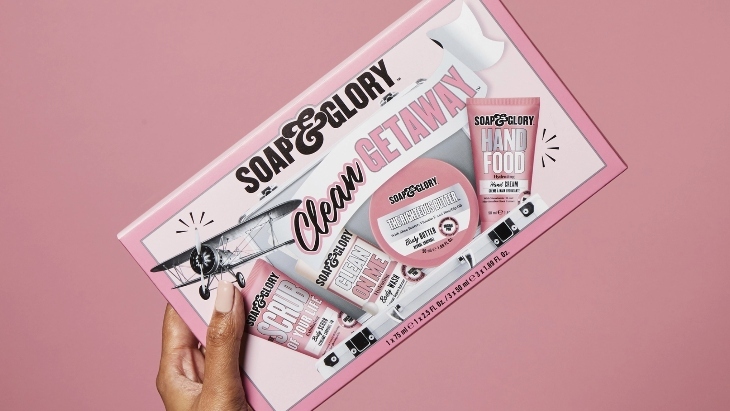 A beloved Christmas gift for teachers - luxurious toiletries that they wouldn't necessarily buy for themselves.
We love the options from Lush, The Body Shop, Go-To Skincare and Bro-To Skincare or smaller, independent businesses like Bathe Therapy on Etsy —the wares of which provide a really authentic gifting vibe! Another one of our favourites is the Clean Get Away pack from Soap & Glory which's just $19 from Mecca and includes body wash, body butter, body scrub, and hand cream.
Price: Various depending on brand and budget
21. Hampers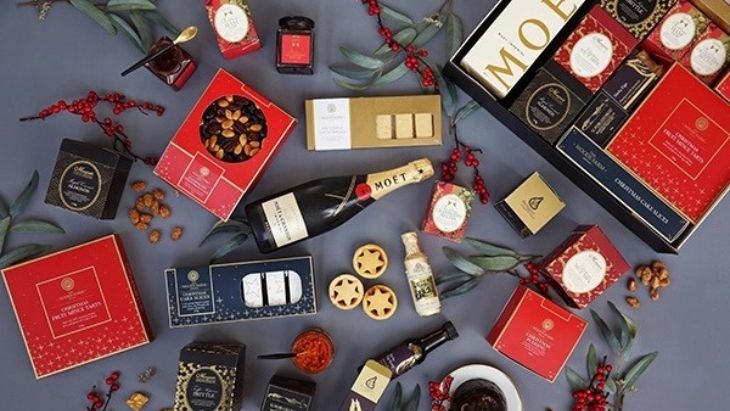 Another great gifting option when you don't know someone all that well: hampers! Hampers make a great Christmas gift for teachers as they're a festive fanfare that exudes indulgence and celebration.
Packed to the rafters with all manner of treats, a Christmas hamper promises to please every recipient! Check out our guide to the best Christmas hampers this festive season.
Price: Various depending on brand and budget
Other Things to Consider When Buying Christmas Gifts for Teachers
Shop small. If ever there was a time to try and take your shopping locally, this is it! Look for independent businesses that really need a boost given the context of the last few years. You'll be making their Christmas and the teacher you're buying for!
Each school or childcare centre will have different protocols in place surrounding teacher gifts. Some classes all club together to give a large gift, whereas others leave it up to personal discretion—there are no hard and fast rules.
More Gifting Ideas Here
The Best Christmas Gifts That Give Back
The Cutest Christmas Pyjamas for 2023
Adorable Personalised Christmas Stockings

Have you signed up to our newsletter? Join ellaslist to get the best family and kid-friendly events, venues, classes and things to do NEAR YOU!