Best Family Day Trips and Drives in Sydney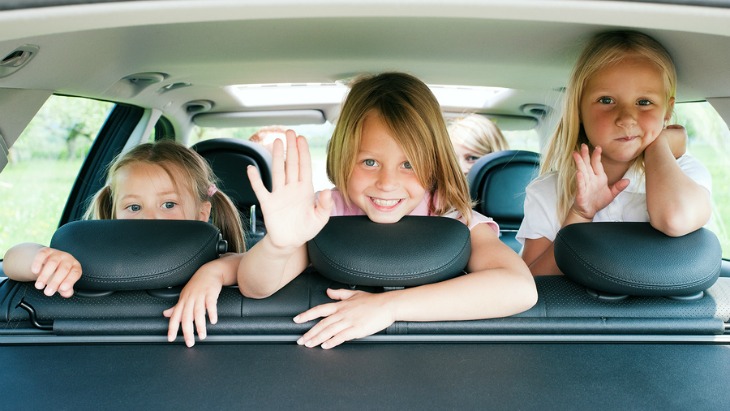 Pack your bags, get the kids into the car and head to one of these amazing places over the weekend for an unforgettable road trip!
We've handpicked six of the best family drives that will take you less than 2 hours, and at each location, we've selected family-friendly activities that will ensure everyone has a fantastic time.
Eurobodalla, South Coast
Getting to Eurobodalla
Eurobodalla is about 4 hours drive from the Sydney CBD by car. Find it on Google Maps.
The longer journey means you'll need to leave early for this one, but the stunning south coast is worth it! Follow the scenic Sydney to Melbourne coastal drive to discover this natural and cultural wonderland.
Mogo Wildlife Park
Offering a more intimate animal experience than big-city zoos, Mogo Wildlife Park is passionate about the conservation of endangered species and prides itself on getting visitors closer to exotic fauna than they've ever been before. Home to over 250 animals, they offer hands-on Up Close & Personal encounters where you can feed majestic lions and tigers, play with squirrel monkeys and servals, and make friends with an Emperor Tamarin! Giraffe Feeding is a fun family experience that runs every day. Fuel up for the day at the Tumbili Terrace Cafe with perfect views of silvery gibbons and meerkats.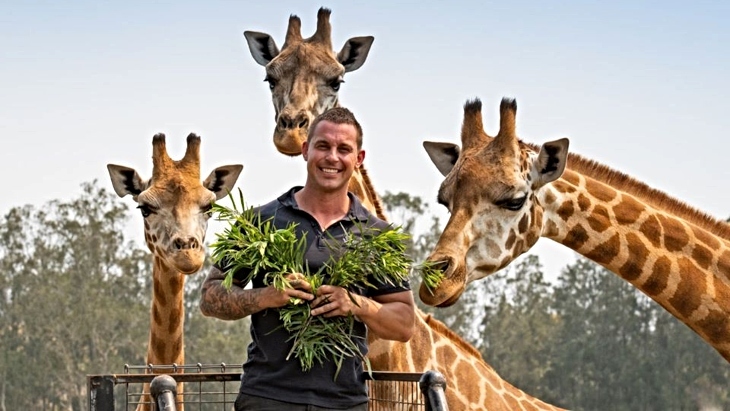 Tilba
Nestled among lush pastures and striking mountains, you can step back in time in Tilba. The lovely National Trust-classified villages are alive with historic timber cottages, boutique stores and artisan galleries and delicious local produce. Foxglove Gardens is a beautiful garden built around an original farm cottage and the Gumnut Hideaway Gallery displays a photography collection that showcases the beauty of the region. The famous ABC Cheese Factory is a delightful pitstop to see cheese making in action and stock up on tasty treats.
Bingi Dreaming Track
A stunning coastal walk in Eurobodalla National Park, Bingi Dreaming Track traces the ancient footsteps of the Yuin Aboriginal people, the traditional inhabitants of the area. They host guided walks to the top of Gulaga, a sacred dormant volcano and share the secrets of the oldest living culture on earth. Animal habitats are dotted throughout the walk so look out for kangaroos and wallabies and exotic birdlife. There are also great swimming and picnic spots.
Bradleys Head, Mosman
Getting to Bradleys Head
Bradleys Head is about 30 mins drive from the Sydney CBD by car. Find it on Google Maps.
If you're into beautiful scenery and a day of walking, then head to Bradleys Head is a must-visit with some amazing highlights:
Taronga Zoo
Definitely the main attraction of Bradley's Head, awhole day can be made up of a trip to Taronga Zoo, with child-friendly areas including KidZoo and Backyard to Bush. The daily schedule is jam-packed with educational and entertaining fun including a squirrel monkey jungle walk, Australian walkabout tour, Elephant stilt-house experience, a seal show and more. Make sure you hop in the cable car for a birds-eye view zoo experience like no other.
Bradleys Head To Chowder Bay Walk
On the stunning Bradleys Head To Chowder Bay Walk, you'll see the Opera House, Harbour Bridge and sparkling Sydney Harbour as you meander along this gently weaving bush track. You'll walk past ancient trees and plenty of wildlife with views that are guaranteed to impress. Start on Athol Wharf Road.
Secret Beach
Just a few minutes walk from Taronga Zoo and accessible via the Bradleys Head Trail, you'll find a secluded little beach free of tourists and crowds. Secret Beach is small and rocky, but if will feel like your family's own private little oasis.
Bowral
Getting to Bowral
Bowral is two hours from Sydney by train (our recommended mode of transport) - a journey that will take you through Mittagong, the gateway to the Southern Highlands, before you arrive at Bowral Railway Station. If you're going by car, Bowral is about a 90-minute drive from central Sydney via the Hume Motorway/M31. Once you hit Mount Annan (between Campbelltown and Camden), you could make a pit stop at The Australian Botanical Gardens on Narellan Rd. Find it on Google Maps.
There really is so much to see and do in Bowral - the largest town in the Southern Highlands. We even recommend a weekender here to fit it all in.
Bradman Museum and International Cricket Hall of Fame
Young cricket fans will be in heaven at Bradman Museum and International Cricket Hall of Fame. Cricket springs to life with interactive touch screens, displays showcasing originally used equipment, free tours, art gallery, and gift store with some of the most impressive gear on the market.
Empire Cinema
The oldest commercial cinema in the country, Empire Cinema opened in 1915! This is worth a visit at the very least, and a great place to catch an afternoon flick at best!
Bowral Lookout
Lookout over Bowral, the Wingecarribee River Valley and Moss Vale with Mount Gingenbullen and the Cuckbundoon Ranges in the distance! Bowral Lookout is a great spot for a picnic as it is equipped with shelters, tables, toilets and BBQs.
Illawarra Tourism Route
This is definietly one good reason to take the car rather than the train! Exploring the Illawarra Tourism Route from the comfort of your vehicle, you will roll past beautiful greenery, stop at Fitzroy Falls to check out the beauty, drive through lush rainforest and grab a bite to eat in Robertson. There really is so much to explore.
Berrima
Getting to Berrima
Berrima is about 1 hour and 40 minutes from Sydney by car. Find it on Google Maps.
A historic little village in the Southern Highlands, Berrima is a beautiful toown and a great place to visit in Winter. Remember to bring your appetite!
Bendooley Estate
When you get hungry, make Bendooley Estate your first port of call, where books and dining collide. Cosy yourself amongst the shelves of antique books, cathedral ceilings and exposed timber beams at Berkelouw Books, where children can cuddle up with a book in front of the warm stone fireplace. Inside the Book Barn, experience the freshest produce available in the Southern Highlands including great coffee and maybe even a glass of delicious wine.
Lolly Swagman
Parents and children alike will adore Lolly Swagman, an old school lolly shop where you can find the gummy delights no longer housed on common grocery aisle shelves.
Berrima District Museum
Inside an old weatherboard cottage, get a dose of what life was like in the early days of the district at the Berrima District Museum. Highlights include a German-built canoe and the work of prisoners of war when they were housed at Berrima Gaol during the first World War.
Thirlmere
Getting to Thirlmere
Thirlmere is about 1.5 hours from Sydney by car. Find it on Google Maps.
Trainworks
The Trainworks Railway Museum is Australia's largest rail experience housing a significant rail heritage collection, including over 100 rolling stock items, associated with the history of the railways in NSW, that will be enjoyed by the young and old. Come around on Sunday when you can take a heritage train ride from beautiful Thirlmere Station to Buxton. Lovers of Thomas and Friends simply must visit this train haven. The annual Trainworks Festival of Steam is a weekend of train-loving fun including the chance to climb aboard large steam trains, shovel coal, and check out some magnificent engines that you just can't see anywhere else in this day and age.
Thirlmere Lakes National Park
Home to Five freshwater lakes, Thirlmere Lakes National Park is a great spot for bird watching, BBQ's and picnics with the range of facilities available, and the Thirlmere Lakes walking track which will take you all around the park, past the picnic areas and the adored Heritage Pump Station- which used to replenish the steam railway locomotives on the old southern railway.
NSW Railway Museum
NSW Railway Museum will be enjoyed by the young and old, but lovers of Thomas and Friends simply must visit this train haven! During the Summer, you can board a historic railmotor along the Thirlmere Heritage Railway which will take you on a 45-minute journey to Buxton and back.
Wollongong
Getting to Wollongong
Wollongong is about 1.5 hours from Sydney by car. Find it on Google Maps.
More Info Here.
The Gong may not strike some people as an interesting family day out, but it'll surprise you. With a constantly changing schedule of family activities and hidden gems everywhere, Wollongong is definitely an underrated Aussie city.
Early Start Discovery Space
Australia's first kids-dedicated museum, Early Start Discovery Space is an interactive funhouse makes education fun and encourages children and adults to learn together. Visit The Pod – a 270 degree, double-storey high video projection that responds to your movements, or how about taking the Tummy Tour – a fully interactive trip through one of the body's most important organs. The family is going to be spending the entire day here, we promise!
Sea Cliff Bridge
Hug the coast on Grand Pacific Drive for the most magnificent scenic route from Sydney. Just after the Royal National Park, you will find the miracle of modern engineering – Sea Cliff Bridge – built away from the cliff face in the water. It's a great spot to stretch the legs and enjoy the spectacular views.
Coalcliff Beach
Sitting just north of the Wollongong city centre, Coalcliff Beach is a small, family-friendly beach in the northern suburbs, surrounded by rocks and cliffs. There is a saltwater rock pool at the southern end of the beach, perfect for little explorers who want to learn more about ocean life. For parents that love fishing, cast your lines into the water and see if you can catch anything!
Lake Illawarra
Another Instagram-worthy spot that offers a range of water activities for the family, Lake Illawarra boat and catamaran hire close by as well as several caravan parks, so try your hand canoeing along its gorgeous waters. Reddall Reserve on the foreshore of Lake Illawarra is a popular spot for picnics with a children's playground that'll keep them playing for a long while.
Upper Blue Mountains
Getting to Wollongong the Upper Blue Mountains
The Upper Blue Mountains region is about 1 hour 40 minutes from Sydney by car. Find it on Google Maps. More Info Here.
With such an expanse to cover, we highlight the Upper Blue Mountains region from Wentworth Falls to Mount Victoria to give you our favourites for a great family drive worth going back time and time again.
Three Sisters
It goes without saying that the The Three Sisters are the pride of the Blue Mountains. Their colour changes with the rise and fall of the sun and are floodlit until 11 pm at night, creating a striking image against the night sky. Head to Echo Point for a perfect picture with the Three Sisters.
Scenic World
If you've got two or more children, get the family pass to Scenic World and spend a few hours exploring the beautiful paths. Hop onto the Cableway, Skyway or Railway rides (or all of them!) and discover the Blue Mountains from the air and ground. We love the thrilling 52-degree descent Railway, which is a quick and dirty "roller coaster" for those who don't always enjoy the heart-thumping rides.
There are various options for easy 10-minutes to moderate 1-hour walks all clearly signposted. Being a boardwalk, this means that it's a pram and wheelchair-friendly experience, accessible between the Cableway and Railway stations.
Wentworth Falls Lake
Wentworth Falls Lake is a beautiful spot that sits along Sinclair Crescent, just 12 mins walk from Wentworth Falls train station. This l;little hiidden gem is filled with beautiful wildlife and a children's play area this is a great way to spend a few hours of your day.
Leuralla Toy & Railway Museum
If you have younger kids who love trains then head to Leuralla Toy & Railway Museum, which is filled with relics amongst the gardens of Leura. This place has the largest collection of toys, trains and memorabilia in the Southern Hemisphere including collections of popular toys like Barbie, Popeye, Tintin and Alice in Wonderland.
Breenhold Gardens
Explore over 45 hectares of luxuriant gardens, parkland and native bushland at Breenhold Gardens. Over the past 40 years several thousand exotic and indigenous trees and flowering shrubs have been planted. It's just stunning, see the picture above!
Palm Beach
Getting to Palm Beach
Palm Beach is about 1 hour 10 minutes from Sydney by car. Find it on Google Maps.
More Info Here.

Aside from being 100% Instagram-worthy, Palm Beach makes you feel like you've flown far away from the bustling, fast-paced feel of the city and into a haven of serenity. You can also explore the area by ferry through Pittwater and choose to take the Ettalong Beach Ferry Ride which leaves Palm Beach Wharf every 90 mins.
Barrenjoey Lighthouse
The walk up the Barrenjoey Lighthouse is tough for little ones so bring something that you can carry them in, but once you've made it up there, you'll be rewarded with expansive panoramic views of the Tasman Sea and Pittwater Bay. Then feel free to explore the lighthouse, one of the Sydney Northern Beaches' most iconic sights.
Governor Philip Park, Playground & Beach
Kids and parents will love the Governor Philip Park Playground & Beach - a big park, playground and beach rolled into one! With plenty of BBQs, picnics spots and a fully equipped playground, this is a fantastic spot for an afternoon meal!
The Basin
A great picnic spot with a sheltered beach and an inland lagoon where the littlies could have a bit of water play, have a bike ride or spot the local swamp wallabies or kookaburras. The Basin campground in Ku-ring-gai Chase National Park is one of Sydney's most popular beach camping spots if you decide to stay overnight.
Snapperman Beach
A hidden gem of the northern beaches, Snapperman Beach has a long history that reaches back to early European and Chinese settlers and is a top fishing spot.
Kangaroo Valley
Getting to Kangaroo Valley
Kangaroo Valley is about 2 hours from Sydney by car. Find it on Google Maps.
More Info Here.
The drive to Kangaroo Valley will feel like a holiday in itself with views that will carry you into a world of villages and rolling hills.
Kangaroo Valley Canoes
The Kangaroo Valley Canoes 5km canoe tour down Kangaroo River will set any stressful soul at ease. Watch out for wallabies, harmless water dragons, wombats, abundant bird life and, of course, kangaroos. If lady luck is on your side, you may even spot a platypus.
Pioneer Park Museum
The eight-hectare open-air Pioneer Park Museum grounds shows off colonial buildings and natural bushland. A leisure walk through the grounds will take you through a dairy, forge, timber cutters hut, bush school, settler's cottage, Archie Chittick Museum and a war remembrance room. You can even take our your picnic basket and have a good meal on the grounds.
All Aboard Braemar Model Railways
Train lovers will be awed and delighted by the huge indoor/outdoor operating railway at All Aboard Braemar Model Railways in Mittagong, 45 minutes north of Kangaroo Valley.
Fitzroy Falls
Head to Fitzroy Falls, which is an easy 16 mins north of Kangaroo Valley, for several easy walks which the kids can do that leads up to a spectacular 81-meter tall waterfall that plunges into the lush eucalyptus forests.
Minnamurra Rainforest, Budderoo National Park
Getting to Minnamurra Rainforest
Minnamurra Rainforest is about 1 hour 50 minutes from Sydney by car. Find it on Google Maps.
More Info Here.
It's a magical enchanted forest that's been nurtured and conserved for over a century – witness first hand the fauna of the area such as the normally elusive Lyrebird, the Eastern Water Dragons, Swamp Wallabies and a host of bird species like bowerbirds and king parrots which make Minnamurra their home.
Minnamurra Loop Walk
If you're not afraid of heights, take the elevated walkways and paved tracks which link to suspension bridges across the Minnamurra Rivulet. The first 500m of the Loop Walk provides for assisted wheelchair access – so it would also be suitable for a buggy. Otherwise, if you have a bub, a carrier would be perfect. It would take between 45mins to 1 hour to complete this walk.
Kelly's Cottage
Head downstream from the Minnamurra Rainforest to see the 1853 Kelly's Cottage and its camellia tree, believed to be one of the southern hemisphere's oldest. The land's rich soil and water supply make it ideal for dairy farming – and you can still see the monument to Australia's first butter factory in nearby Jamberoo Valley.
Illawarra Fly Tree Top Walk
Take an exhilarating walk at the Illawarra Fly Tree Top Walk which takes you through the canopy of the "rainforest" along the Illawarra escarpment.
Royal National Park
Getting to Royal National Park
Royal National Park is about 1 hour from Sydney by car. Find it on Google Maps.
More Info Here.
The Royal National Park gives visitors something different each season with open grassland to ocean-fronting clifftops. Each location has different activities that kids and parents can enjoy.
Garie Beach
Nestled in the southern end of Royal National Park, Garie Beach is the perfect spot for whale watching in the winter or for a day of surfing and swimming in the warmer months. Cast your lines into the water for beach fishing, or go birdwatching and see the albatross, sea eagle, and the rarer peregrine falcon as they cruise on the updraft from coastal breezes. You can explore the rainforest gullies around the beach and admire the view from Governor Game lookout.
Wattamolla
A picture perfect spot for families hoping to do several activities, the calm waters of Wattamolla lagoon make it great for little ones to go snorkelling and swimming. And the shady cabbage tree palms provide good picnic areas. Take a walk through one of the beach tracks and see if you can spot a sea eagle or oystercatcher!
Forest Path
If your family can handle a good walk then go through the Forest Path, an easy but long path that is great for the kids. It'll take you across the lower slopes of Forest Island, a hill isolated by the valleys of Hacking River and Bola Creek which almost surround it.
More Of The Best Near Sydney
Best Places to Take the Kids Glamping Near Sydney
The Best Kid-Friendly Getaways Near Sydney On A Budget
Winter Family Farm Stays Near Sydney With A Fireplace
Have you signed up to our newsletter? Join ellaslist to get the best family and kid-friendly events, venues, classes and things to do NEAR YOU!
Reviews
Thanks for your kind words! We are so glad you enjoyed the article and that you find ellaslist helpful.
Thank you Ellaslist team for the list. Perfect timing for things to do for the upcoming long weekend. I always go to Ellaslist for things to do and other tips for kids and have recommended them to friends and families. Thanks for making life "easier" for us. Have a great one x