Fun at Five of Melbourne's Newest Playgrounds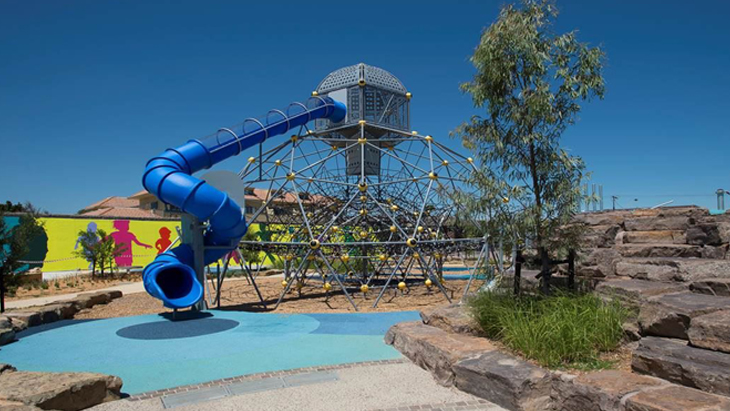 By Stacey Roberts, ellaslist
You've seen the rest, now see the best: new parks, that is!
Melbourne has no shortage of excellent playgrounds, and it seems like there's a new one cropping up every month. These new playgrounds are the ones we are most excited about.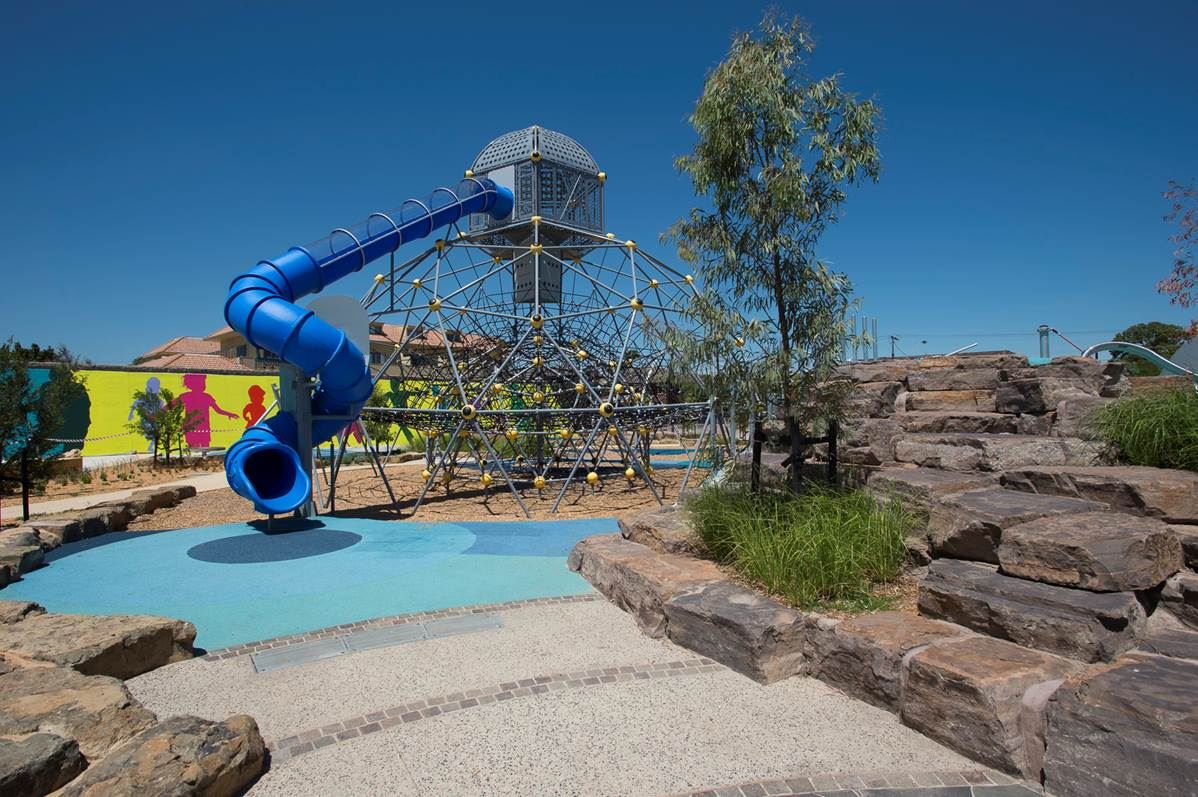 Booran Reserve, Glen Eira
No more fights over the flying fox – Booran Reserve has two! In addition to tons of other cool features like huge climbing dome, the coolest slide we've seen in a long time, an extensive water play area (the park used to be a water science reservoir), two-tiered sandpit, swings, Dutch disc spinner, birds nest swing, oversized mouse wheel, and even a bamboo forest.
Waiting for this park to open has been a long hard wait for all of us, but at last the time is nigh: it should be ready to play in the April school holidays.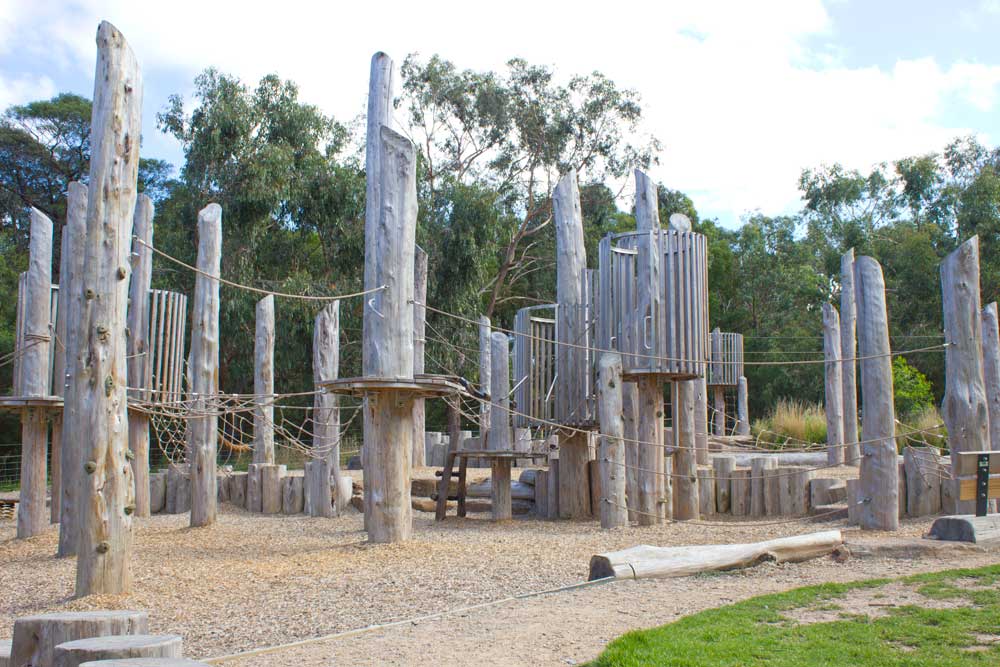 Valley Reserve Adventure Playspace, Mount Waverley
I rave about this play ground to everyone I meet – it's such a great space. Set in amongst the natural environment, you feel a world away from the big city. There is plenty of shaded seating, BBQs, water fountains and enough challenge to the climbing equipment… especially when my four-year-old walks a plank higher than my head!
There are two flying foxes, a bird structure, slides, birds nest swing, sandpit, and any kid would find it pretty difficult to get bored here after 10 minutes. A really great place to come and spend a day in the great outdoors.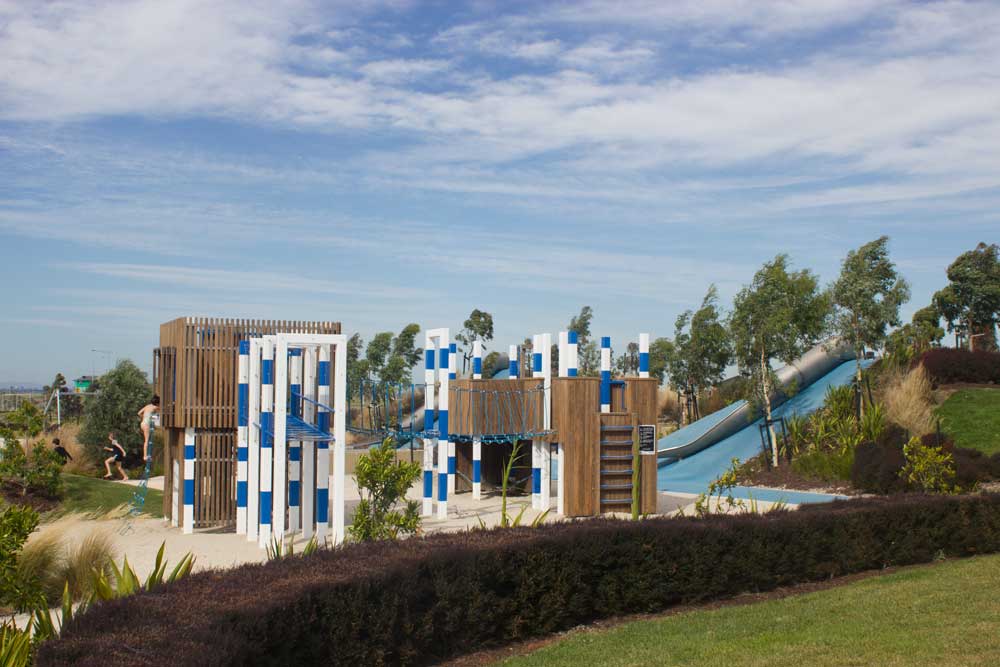 Saltwater Coast Crocodile Park
Where playground meets water park, this place has the lot. A really fantastic area of traditional play equipment, and a whole bunch of cool water elements from jets to a paddling pool filled by a water-spitting crocodile structure.
Everything is bright blue and white, and the sand is so, so soft – it's like relaxing in a resort, especially if you're facing the pretty wetlands and boardwalk. Unless you have a water-obsessed sneaker-offerer, in which case you're probably not relaxing at all, considering nothing is fenced.
Sure to keep the kids occupied for hours, but it gets very sunny (no shade) and very windy (no windbreaks).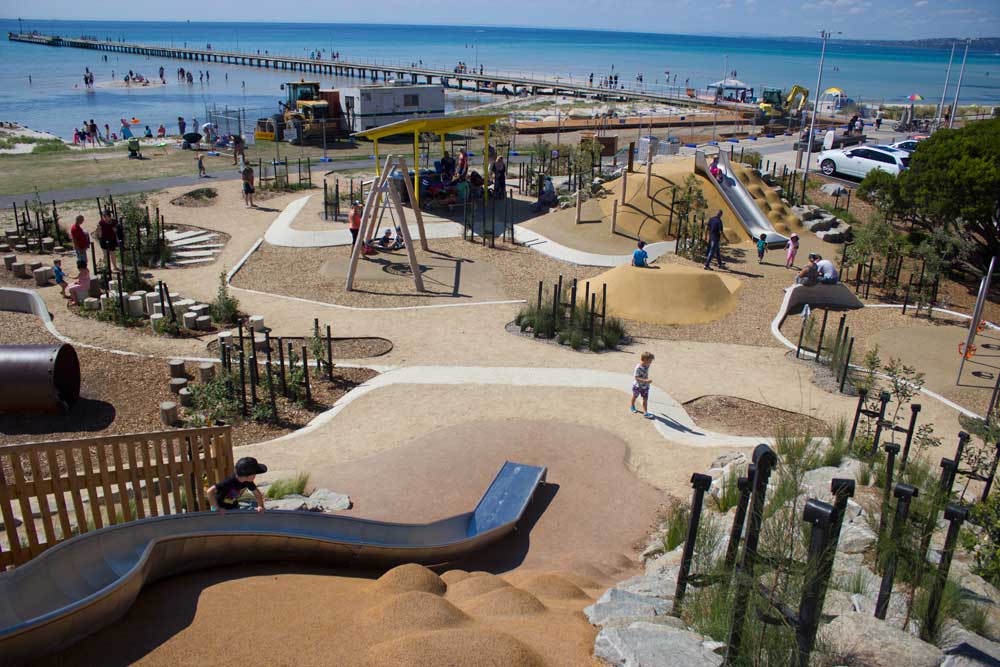 Rosebud Foreshore Playground
The kids take off at a gallop every time they get near this place, and it's almost like they don't know where to start. The huge hill with climbing stones, ropes, and slide is a drawcard, and once they've scooted up and down seven hundred times, there's still an entire park's worth of entertainment on offer.
The usual swings, birds nest swing, and flying fox is joined by a roundabout, stepping stones, and the magic of the foreshore just across the walkway. The water is low and perfect for paddling.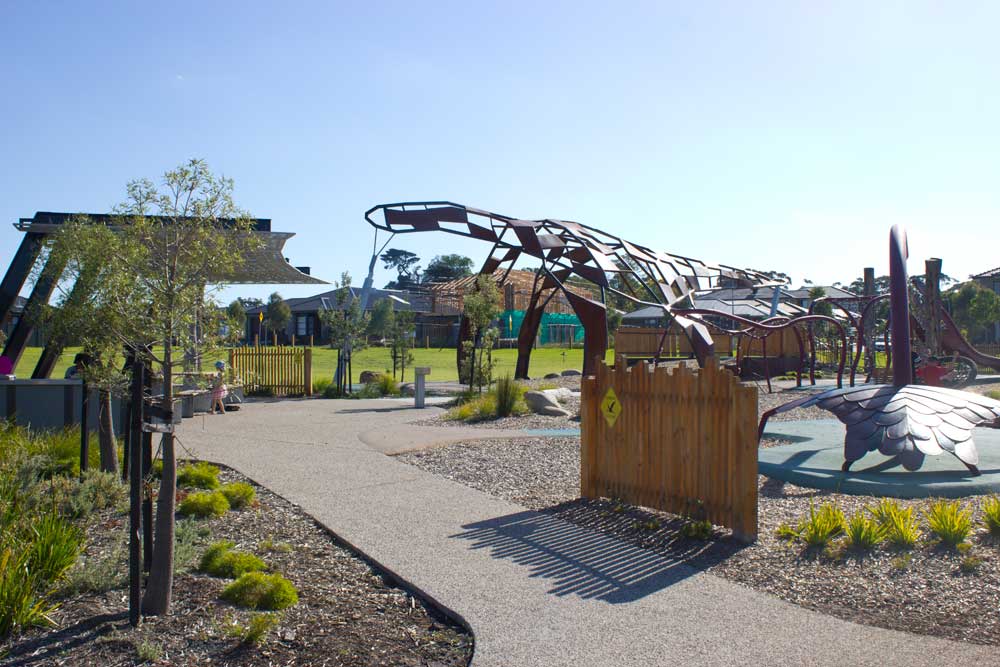 Megasaurus Park, Cranbourne
A playground named after a dinosaur? Why not! The giant Megasaurus climbing structure lords it over a bunch of cool equipment at this brand new park in the Livingston estate. The flying fox is fast, and there's enough unusual features and broad green runnable grass nearby to make this an excellent choice the next time your kids are tired of the same old same old at their local.