Where To Trick Or Treat In Sydney This Halloween 2020
Although not typically celebrated in Australia as spectacularly as other places around the world, Halloween has fast become a popular annual event for kids and families. Who doesn't love an excuse to dress up and eat junk food?
If you're hoping to get in the spirit this year, be warned: your favourite neighbourhood might look more like a ghost town. The scary pandemic has cast a spell on 2020 making this Halloween the most frightening ever! In the interests of keeping communities safe from the wicked wrath, hygiene guidelines and social distancing restrictions have forced our list of top Sydney streets to evaporate into the ether.
But don't despair! All you need to keep the ghoulish tradition alive is a little hocus pocus. Things might look a bit different this year but Halloween can still be fun at home, with friends and at some spooky Sydney events.
We've conjuered up some creative ideas to carve out more treats and no tricks this Halloween. Witch one will you choose?
Trick Or Treating At Home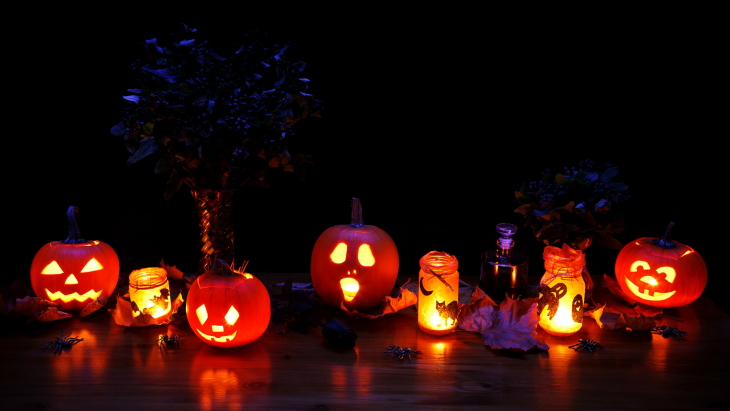 You can still decorate the house, put on a spooky costume and rally the zombies for a fun fright fest at home. Let's get real - all kids really want are the lollies, so get a sweet stash for your little ones and enjoy a boo-tiful night in.
You could try carving a jack-o-lantern - we hear watermelons are cheaper and easier than pumpkins - creating frightfully delicious treats in the kitchen, getting crafty with these DIY Halloween Bath Bombs or watching a scary movie!
If you want to share the Halloween love you can have up to 20 of your nearest and dearest over for a mini Halloween party. Create a Halloween pinata and do the Monster Mash and Time Warp!
Got good neighbours? You could host a costume street parade in your street and a trick or treat treasure hunt.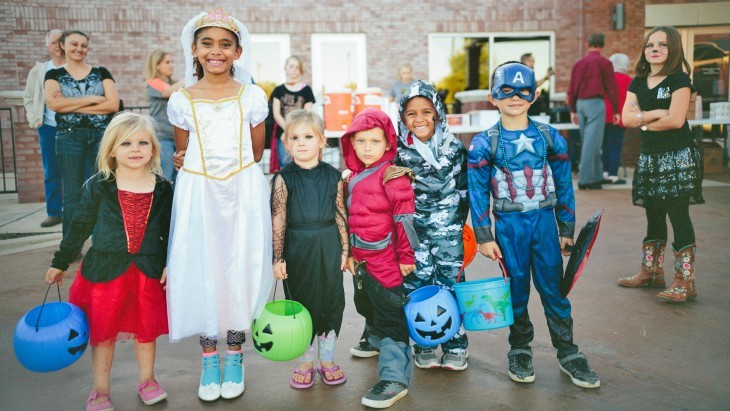 Find out how to create your own Ghost Graveyard Room and more top tips for a spook-takular socially-distanced Halloween.
Halloween On The Town
If you do decide to brave the streets, remember to stay outside in open spaces, avoid congregating around doorsteps and maintain a safe gap from other revellers. Go out in small groups and have a parent around to help enforce the precautions. Wear a (Halloween) face mask, only accept individually wrapped treats and use hand sanitizer between visits.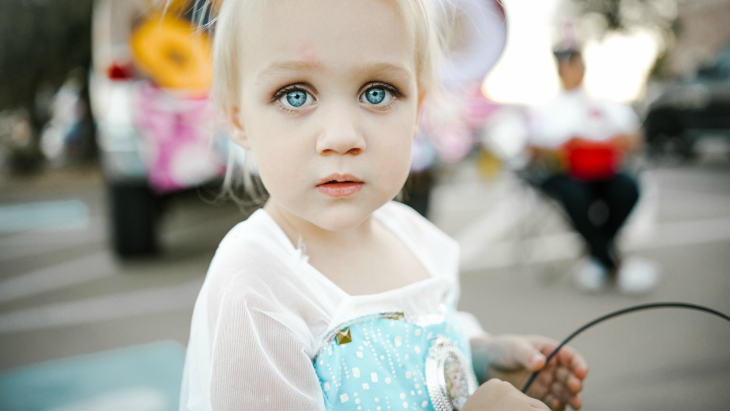 There are also a stack of COVID-Safe Trick Or Treat events happening in Sydney:
Join Lunabelle and the crew at Luna Park for Spooksville this Halloween and venture through the trick or treat houses!
Mingle with resident bats and trick or treat your way through a treasure hunt into the depths of the swamp at Centennial Park's Little Park of Horrors.
Grab a bag and holler 'trick or treat' for some sweet surprises at EQ Halloween Family Fest.
Unlock clues on the Augmented Reality Trick or Treat Hunt at Broadway Sydney shopping centre to get a trick or treat goodie bag at the final destination.
For the ultimate treat, head into a Krispy Kreme on 31st October in your Halloween costume to receive a free Original Glazed® doughnut! Grab some of their limited-edition Halloween-themed doughnuts while you're there.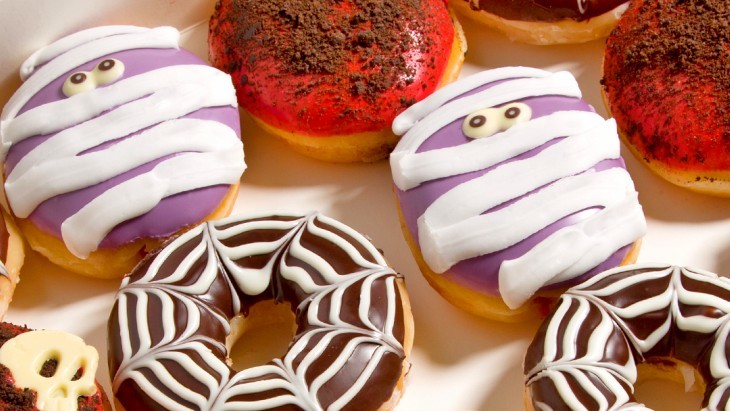 NSW Health supports everyone who wants to get involved in COVID-safe Halloween celebrations and has released a handy video full of COVID-safe Halloween advice:
Find more of the Best Sydney Halloween Events For Kids.
More Halloween Hocus Pocus
Best Halloween Movies For Kids
Awesome Halloween Pumpkins To Inspire You To Get Carving
Sydney's Best Halloween Events
Six Last Minute Halloween Costumes
Halloween Make-up Tips For Kids
Order A Last Minute Costume From Costume Box
Have you signed up to our newsletter? Join ellaslist to get the best family and kid-friendly events, venues, classes and things to do NEAR YOU!
Reviews
Halloween is great and our street is listed. We welcome the children and have a lot of fun preparing for the fun. People really need to lighten up. It's fun and kinda spooky. Kids are not disappointed when they come to our street. The more the merrier !!! Happy Halloween
I totally agree with the fact that Halloween is getting out of hand. Our street was a danger zone this year; it was like Disneyland on steroids. Cars parked on both sides of the road and coming from all directions. I used to enjoy Halloween but I haven't participated for the last few years since our street has been posted on the internet. And in the end it's the children who suffer. Most go to a lot of trouble with their costumes only to be disappointed.
I totally agree that these lists shouldn't be published. Our area is on this list and it was out of control. I loved the community aspect of everyone out and about with their families but it was almost unsafe for the little ones because of the crowds and the greediness of some kids was upsetting (kids with pillowcases just getting more and more). One local lady had 500 lolly bags prepared and she still ran out, leaving disappointed kids. I have also heard people in the street are giving up doing Halloween because it's too much. Areas can only handle so much traffic in such a short period of time and it would be better for people to start activities in their own area rather than expecting others too keep shouldering the burden.
Totally get what you are saying Margaret. Listing streets on social media and websites actually wrecks Halloween - and I am not a Halloween hater! In fact, I spent years building up Halloween in our street with a letter and balloon and through word of mouth it became a lovely night with a steady trickle of people trick or treating. Once it was posted on Halloween street lists in social media, hoardes of people landed in our street and it got out of hand. So much so that many people in the street are refusing to participate at all. What a shame. Ellaslist - please lose the list and instead put up a post about how to get Halloween happening safely in your own surrounding streets. That way everyone can get to know their neighbours, whilst no-one is bombarded with crazy numbers.
Wyong street Oatley not participating in Halloween any more We did not know we were listed and it grew too big for us to handle