Where to go Trick or Treating in Sydney in 2023
Where to go Trick or Treating in Sydney in 2023
Although not typically celebrated in Australia as spectacularly as other places around the world, Halloween in Sydney has fast become a popular annual event for kids and families. Who doesn't love an excuse to dress up and eat junk food?
If you're hoping to get into the spirit this year, be warned: your favourite neighbourhood might look more like a ghost town. The scary pandemic has cast a spell on trick or treating in Sydney in 2023, meaning streets and suburbs that were previously all for handing out treats on Halloween might not be as keen due to hygiene issues. But this doesn't mean you can't venture to other neighbourhoods to watch all the craziness happening.
Halloween in Sydney falls on a Tuesday, 31 October 2023 this year, and here's everything you need to know to prepare for trick or treating in 2023.
Is There Trick or Treating in Sydney in 2023?

It's hard to know! There are some suburbs in Sydney that are guaranteed to put on a spooktacular extravaganza for Halloween 2023, but for others, it looks like we'll have to rely on word of mouth or the trusty Trick or Treat locations website.
This website is the spot for Sydney folks to list their address or street if they are happy for trick-or-treating families to come knocking for some treats. If there are no addresses listed for 2023, keep checking right up until the night before Halloween
If you do decide to brave the streets, remember to stay outside in open spaces, avoid congregating around doorsteps and maintain a safe gap from other revellers. Go out in small groups and have a parent around to help enforce the precautions. Wear a (Halloween) face mask if you're worried about germs, only accept individually wrapped treats, and use hand sanitiser between visits to be safe.
RELATED:
Spooktacular Halloween Events in Sydney 2023
Trick or Treating Suburbs in Sydney
The following suburbs in Sydney have put on quite the show for previous Halloweens, and we're hoping will do the same this year:
Annandale - Railway Parade, Annandale Parade, Trafalgar Street, and Nelson Street
Bondi - Hastings Parade, Murriverie Road, and Avoca Street
Caringbah - Pacific Street, Cawarra Road, and Frobisher Avenue
Cronulla - Caronia Avenue
Engadine - Kingswood Road
Elanora Heights - St Andrews Gate, Elanora Road, Koorangi Avenue, and Kalang Road
Gymea Bay - Forest Road and Ellesmere Road
Little Bay - Esperance Close
Malabar - Austral Street and Victoria Street
Mosman - Holt Avenue, Spencer Street, Medusa Street, and the streets around Memory Park and Clifton Gardens
Pymble - Hope Street, Pymble Avenue, and streets close to Pymble Station
Randwick - Gumara Road, Hendy Avenue, Rainbow Avenue, Ellen Street, and Dangar Street
St Ives - Hayle Street, Catherine Street, Lee Place, and Gould Avenue
Wahroonga - Grosvenor Street, Burns Road, Braeside Street, Kintore Street, Cleveland Street, Stuart Street, Water Street, Ada Avenue, Herber Place, Junction Road.
Other Halloween Events to Check out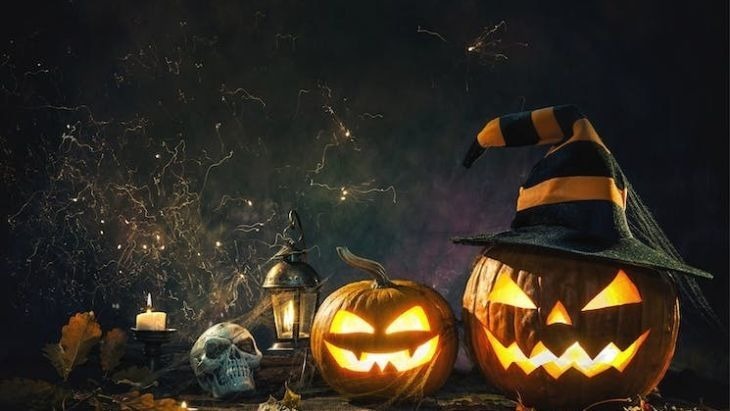 If you decide to forgo trick or treating in Sydney this year, there is also a stack of Halloween events happening in Sydney:
For a Halloween like no other, come along to Hallowscream at Luna Park!
There's also a spooktacular Halloween Fest coming to Bella Vista Farm, House of Burton will be taking over Wonderland Bar, or why not spook yourself silly on a Halloween ghost tour in Sydney, and plenty more!
Trick or Treating at Home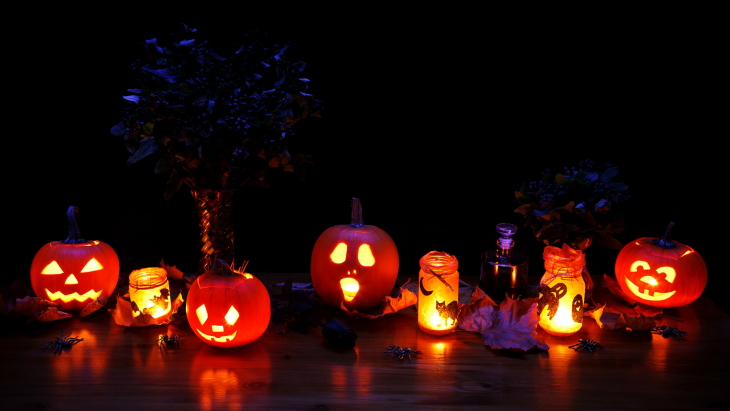 You can still decorate the house, put on a spooky costume and rally the zombies for a fun fright fest at home. Let's get real - all kids really want are the lollies, so get a sweet stash for your little ones and enjoy a boo-tiful night in.
You could try carving a jack-o-lantern - we hear watermelons are cheaper and easier than pumpkins - creating frightfully delicious treats in the kitchen, getting crafty with these DIY Halloween Bath Bombs or watching a scary movie!
Do you have good neighbours? You could host a costume street parade in your street and a trick-or-treat treasure hunt.
More Halloween Hocus Pocus
Best Halloween Movies for Kids
Awesome Halloween Pumpkins to Inspire you to Get Carving
Sydney's Best Halloween Events
Six Last-Minute Halloween Costumes
Halloween Make-up Tips for Kids
Order A Last Minute Costume From Costume Box

Have you signed up to our newsletter? Join ellaslist to get the best family and kid-friendly events, venues, classes and things to do NEAR YOU!
Reviews
yea, allthough these lists can be helpful they also kinda ruin the entire halloween. most these neighborhoods dont stock up so much on candy so by the time a kid comes they have a likely chance of not getting anything. its also not too safe having kids run around all the time at the bigger places. but i do understand it's slightly part of halloween and its not that important considering some people dont mind, just maybe they could add even bigger areas? if any of you are going today, i really recommend bella vista, its a really large and nice area, super friendly and not too little kids but not too much, so you dont feel alone. just please dont put it on websites for respect of them :D happy halloween!
Halloween is great and our street is listed. We welcome the children and have a lot of fun preparing for the fun. People really need to lighten up. It's fun and kinda spooky. Kids are not disappointed when they come to our street. The more the merrier !!! Happy Halloween
I totally agree with the fact that Halloween is getting out of hand. Our street was a danger zone this year; it was like Disneyland on steroids. Cars parked on both sides of the road and coming from all directions. I used to enjoy Halloween but I haven't participated for the last few years since our street has been posted on the internet. And in the end it's the children who suffer. Most go to a lot of trouble with their costumes only to be disappointed.
I totally agree that these lists shouldn't be published. Our area is on this list and it was out of control. I loved the community aspect of everyone out and about with their families but it was almost unsafe for the little ones because of the crowds and the greediness of some kids was upsetting (kids with pillowcases just getting more and more). One local lady had 500 lolly bags prepared and she still ran out, leaving disappointed kids. I have also heard people in the street are giving up doing Halloween because it's too much. Areas can only handle so much traffic in such a short period of time and it would be better for people to start activities in their own area rather than expecting others too keep shouldering the burden.
Totally get what you are saying Margaret. Listing streets on social media and websites actually wrecks Halloween - and I am not a Halloween hater! In fact, I spent years building up Halloween in our street with a letter and balloon and through word of mouth it became a lovely night with a steady trickle of people trick or treating. Once it was posted on Halloween street lists in social media, hoardes of people landed in our street and it got out of hand. So much so that many people in the street are refusing to participate at all. What a shame. Ellaslist - please lose the list and instead put up a post about how to get Halloween happening safely in your own surrounding streets. That way everyone can get to know their neighbours, whilst no-one is bombarded with crazy numbers.
Wyong street Oatley not participating in Halloween any more We did not know we were listed and it grew too big for us to handle