Kids' Halloween Movies: 20 Classics for a Spooky Night In
Kids❜ Halloween Movies: 20 Classics for a Spooky Night In
Kids
Family
Toddlers
Preschoolers
Teens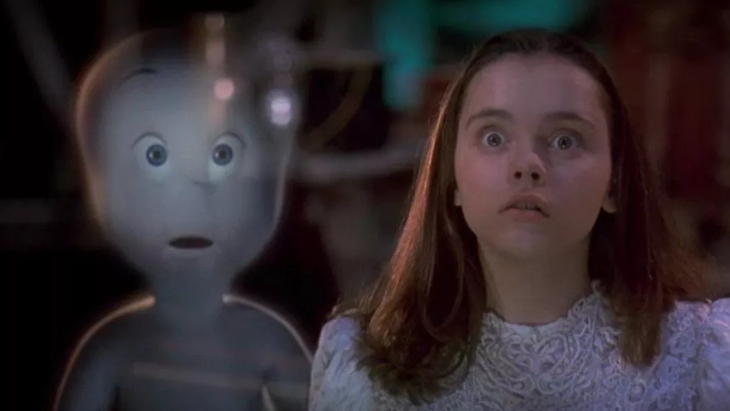 The spooky season is upon us, and there's nothing like watching creepy kids' Halloween movies to set the spooktacular scene!
Even if you've decided not to go out trick or treating this year, there's no harm in enjoying a little creepy festivities at home, starting with legendary kids' Halloween movies that will, hopefully, not spook all the big and little kids in your house too much!
Kids' Halloween Movies: 20 Classics for a Spooky Night In
1. Hotel Transylvania (2012)
Recommended age: 3+
Where to watch: Stan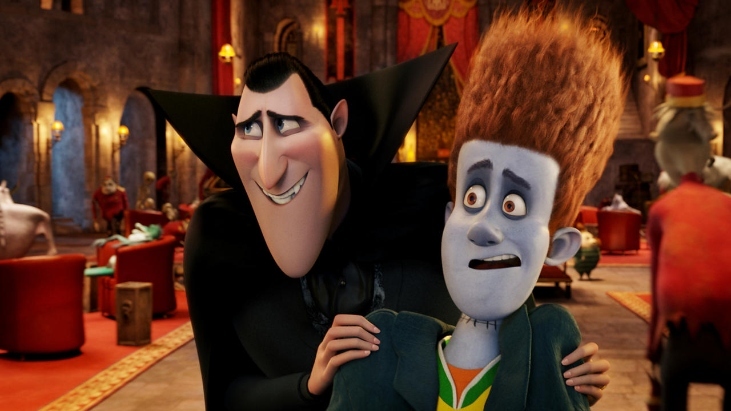 Hotel Transylvania is a good introductory 'monster movie' for little kids – the monsters are tame, and the story focuses on Dracula and his daughter as she comes of age (118!). When a boy stumbles upon Dracula's hotel and falls for his daughter Mavis, Dracula becomes quite the protective parent.
2. Harry Potter (2001)
Recommended age: 5+
Where to watch: Stan & Netflix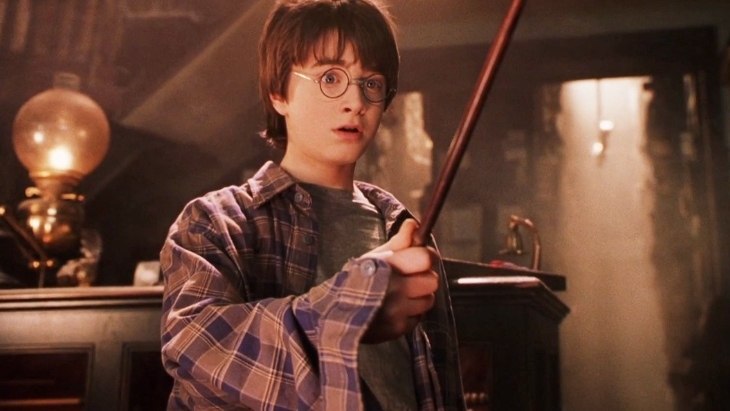 You've probably watched them several times throughout the year with the kids, but have you thought of watching Harry Potter at Halloween? It certainly makes sense to add Harry Potter to your collection of classic kids' Halloween movies as pretty much everything in these movies is geared toward the magical, mystical, and fantastical!
3. Goosebumps (2015)
Recommended age: 7+
Where to watch: Stan & Amazon Prime Video
Inspired by the hugely popular book series, the live-action film version of Goosebumps unleashes a cacophony of beastly monsters from the pages of the very books they came from! With the expert help of author R.L.Stine, teenager Zach Cooper has to save his town from the demons wreaking havoc.
4. Scooby-Doo The Movie (2002)
Recommended age: 4+
Where to watch: Stan, Netflix, Binge, Amazon Prime Video
Add the masters of catching monsters to your list of kids' Halloween movies with Scooby-Doo The Movie.
Daphne, Velma, Shaggy, Fred, and, of course, Scooby-Doo are back to suss out sneaky monsters in Scooby-Doo The Movie but this time around, they're investigating creepy ghosts on a tropical island!
5. The Addams Family (2019)
Recommended age: 6+
Where to watch: Amazon Prime Video
This quirky animated comedy is a modern take on the famously macabre clan as they stir up trouble in the neighbourhood and is an ideal kids' Halloween movie for ages six and over.
The mysterious and spooky Gomez and Morticia Addams, together with their eccentric brood - Wednesday, Pugsley, Uncle Fester and It - do whatever it takes to defend their eerie hilltop mansion from ultimate doom!
6. Monsters Inc. (2001)
Recommended age: 3+
Where to watch: Disney+
A cute, kid-friendly monster movie where the monsters are more afraid of kids than the kids are of monsters! But these monsters need to collect kids' screams to fuel their world. Children are getting hard to scare so Monsters Sully and Mike Wazowski have their work cut out for them.
7. Monsters University (2013)
Recommended age: 3+
Where to watch: Disney+
If your little ones love Monsters Inc. they're going to love the sequel. Monsters University follows the journey of Sully and Mike Wazowski before their scaring days at Monsters Inc. With the same comedy and cutely creepy monster characters, Monsters University is a great monster movie for little ones who don't like to be too scared.
8. Beetlejuice (1988)
Recommended age: 8+
Where to watch: Amazon Prime Video
This award-winning 80s Halloween movie directed by the master of quirky comedy, Tim Burton, revolves around a recently deceased couple who become ghosts haunting their former home to try to scare away the new residents with help from their spirit friend, the wicked Beetlejuice. Creepy, cooky family fun!
9. The Nightmare Before Christmas (1993)
Recommended age: 5+
Where to watch: Disney+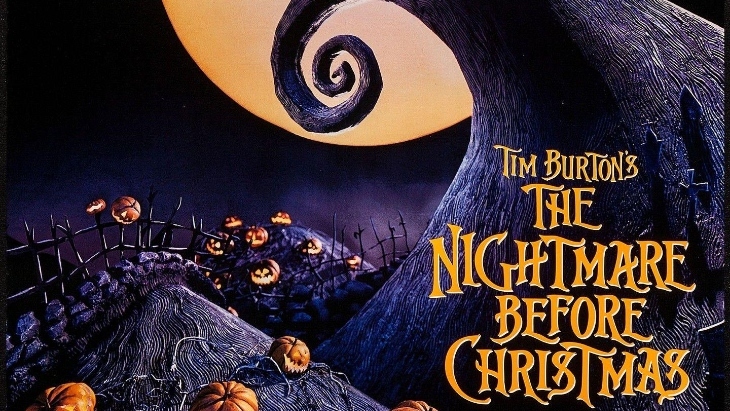 While the Nightmare Before Christmas is full of Christmas themes, the Tim Burton classic is definitely one to add to your list of the best kids' Halloween movies.
The 1993 animation film is set in the fantasy town of Halloween Town where its residents of monsters, ghouls, zombies and general weirdos are in charge of organising the yearly Halloween festivities. But what happens when respected citizen Jack Skellington stumbles upon a new Christmas world that looks so much more exciting than Halloween!
10. E.T. the Extra-Terrestrial (1982)
Recommended age: 6+
Where to watch: Binge, Stan, Amazon Prime Video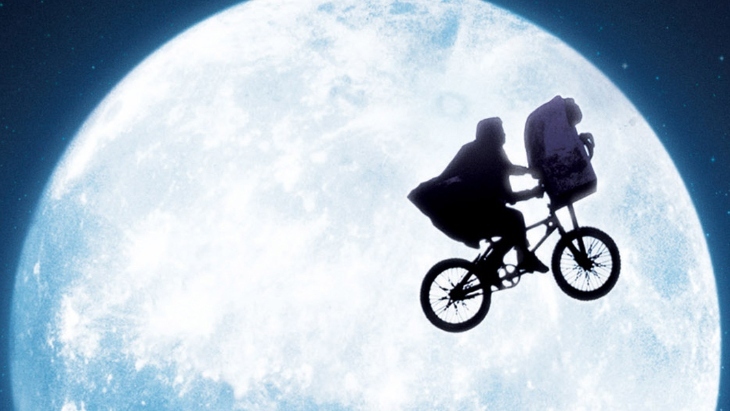 Spielberg's family classic, E.T. the Extra-Terrestrial is still one of the best kids' Halloween movies of all time.
It's the story of the loveable extra-terrestrial who finds itself stranded on Earth and the special connection the little boy Elliot makes with him as he tries to repatriate him. We challenge you not to cry.
11. Pooh's Heffalump Halloween Movie (2005)
Recommended age: 2+
Where to watch: Disney+, Amazon Prime Video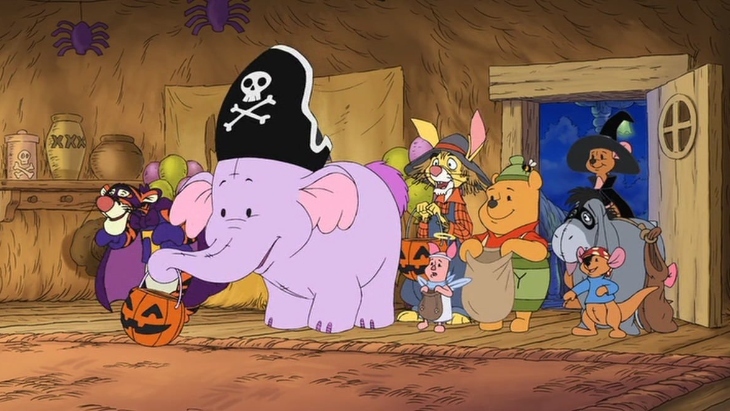 A Halloween movie for the littlies, this sweet-as-honey story follows Pooh and his pals as they gobble up all the trick-or-treat candy, immediately feel guilty and get a tummy ache!
12. The Haunted Mansion (2003)
Recommended age: 6+
Where to watch: Disney+, Amazon Prime Video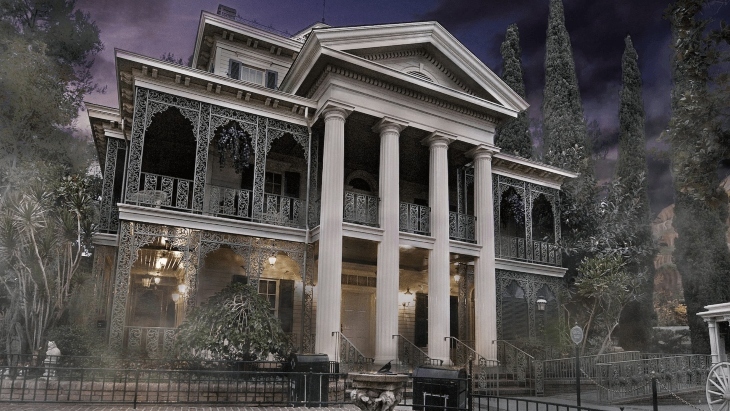 A case of mistaken identity goes spookily wrong for Eddie Murphy and his family in The Haunted Mansion, which is always a popular kids' Halloween movie at this time of the year.
Grab some popcorn, grab your blankets and get ready to go deep inside a haunted mansion on Halloween - the perfect combination!
13. Bedknobs And Broomsticks (1971)
Recommended age: 6+
Where to watch: Disney+
A 70s Disney classic that doubles as a great kids' Halloween movie, Bedknobs and Broomsticks is about three children evacuated from London during World War II, who then find themselves looked after by an apprentice witch who plans to save England from the Nazis by casting a spell. A flying brass bed adventure to the world of Naboombu ensues.
14. Coraline (2009)
Recommended age: 6+
Where to watch: Binge
A cool but creepy movie based on Neil Gaiman's popular children's novel about Coraline, the gutsy heroine who discovers a door to an alternative world. There she finds attentive, doting versions of her real parents and other excitement. But this new world is more dangerous than it seems.
15. Corpse Bride (2005)
Recommended age: 7+
Where to watch: Binge, Netflix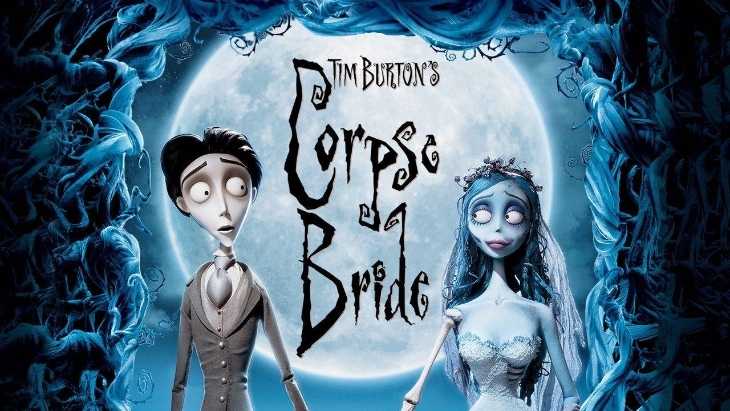 Tim Burton lets his imagination run wild yet again in this animated movie about Victor, a nervous and clumsy young man, who accidentally marries a dead bride. He is taken to the Land of the Dead and must somehow escape in order to be reunited with his true fiancée in time for their wedding. It manages to handle dead bodies, skeletons, decay and death with humour.
16. Ghostbusters (1984)
Recommended age: 12+
Where to watch: Binge, Paramount Plus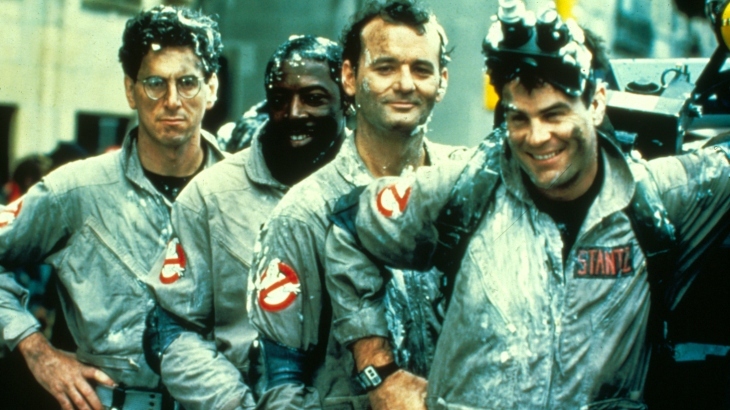 This 80s classic follows the somewhat hilarious escapades of a team of paranormal sanitation workers with fully charged proton packs strapped to their backs, as they venture around New York City attempting to exterminate the ghost population. Some of the ghosts are skeletal and scary, hence the recommendation for older children.
17. Casper (1995)
Recommended age: 6+
Where to watch: Amazon Prime Video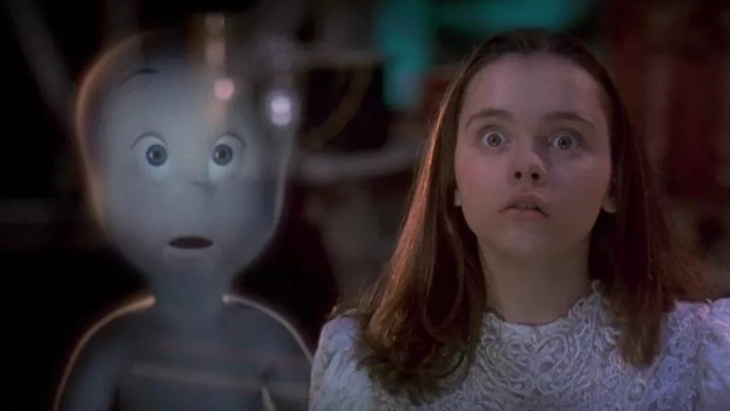 The ultimate kids' Halloween movie, this adaption of the well-known 'friendly ghost' cartoon series focuses on Casper who has always struggled with being lonely and when he finally finds a friend, he tries to bring himself back to life. But things do not go according to plan. Casper is not as mild as the cartoons but shouldn't be too scary for the right age group.
18. Gremlins (1984)
Recommended age: 10+
Where to watch: Binge
A dad discovers a Mogwai in Chinatown and buys it as a Christmas present for his son Billy, who loves his sweet furry pet Gizmo, but disregards the basic rules of owning a Mogwai. Gizmo spawns nasty offspring, and the new creatures immediately go wild and tear up the house. There are several gory scenes; Gremlin-in-a-blender, Gremlin-in-a-microwave to name but a few.
19. Hocus Pocus (1993)
Recommended age: 13+
Where to watch: Disney+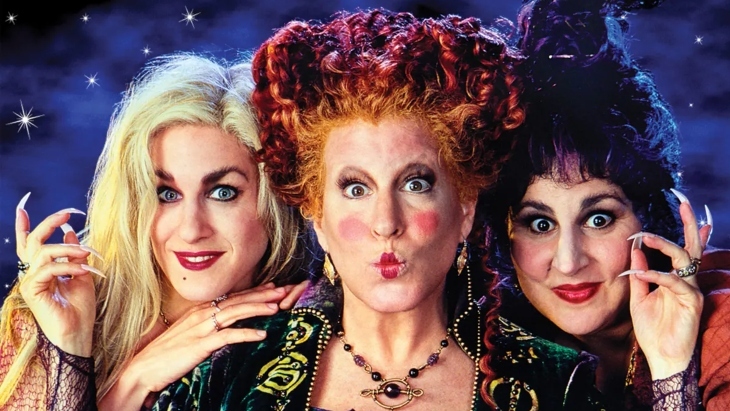 Witches, flying broomsticks, magic spells, talking cats, zombies... no wonder Hocus Pocus is a classic Halloween movie for kids! A great mix of comical theatrics and spookiness, Hocus Pocus follows the tale of Max, Dani and Allison as they try and defeat the resurrection of the sassy and spooky 3 witches, aka, the Sanderson Sisters. With a stellar cast including Bette Midler, Sarah-Jessica Parker and Thora Birch, Hocus Pocus should be on everyone's Halloween movie list.
20. Rocky Horror Picture Show (1975)
Recommended age: 16+
Where to watch: Disney+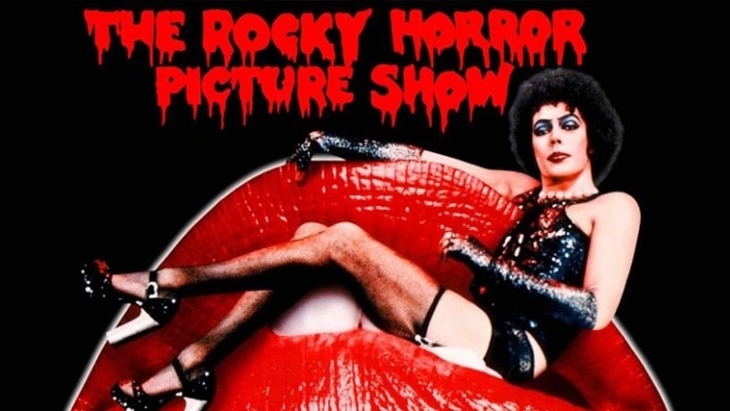 One for the older kids, the Rocky Horror Picture Show is a classic Halloween movie to have on your list this year if you're keen for a spooky night in.
Check out Rocky, Frank N Furter, Riff Raff, Janet, and Brad as fright night takes place in this cult classic that is one of the most-watched Halloween movies of all time.
Looking For More Halloween Inspiration?
Amazing Halloween Carved Pumpkin Creations
Last-minute Halloween Costumes For Kids

Have you signed up to our newsletter? Join ellaslist to get the best family and kid-friendly events, venues, classes and things to do NEAR YOU!