Top Ten Last Minute Easy DIY Book Week Costumes
By: Tully Rosenberg, ellaslist
Book Week is almost here… again. A parade is looming and a costume is required. GULP! Have no fear, ellaslist is here. We've put together our fail-safe list of easy peasy Book Week dress up ideas, to get you out of the woods and living happily ever after.
1. The Cat in the Hat & Green Eggs and Ham – Dr. Seuss
What You'll Need:
A tall red and white striped hat and a large red bow tie. They can be constructed out of cardboard. Draw on, or buy, a cat nose and whiskers. A cinch! For those green eggs fans, all you'll need is a yellow dress and red hat (optional). For those green eggs, take a paint palette or a plastic plate and colour in some eggs.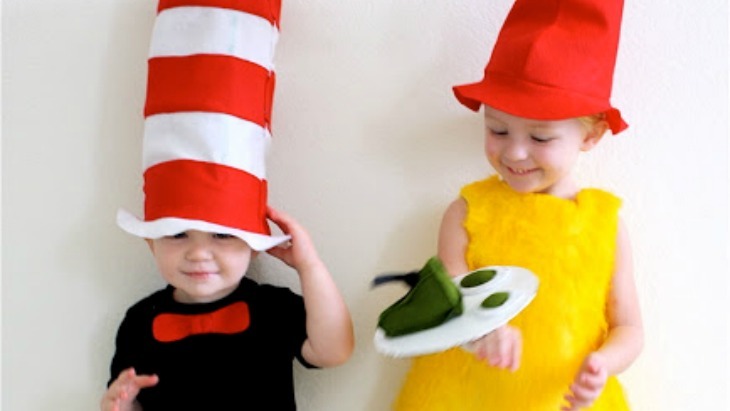 Source: Made Everyday
2. Wally – Where's Wally?
What You'll Need:
A red and white striped beanie, a red and white striped long-sleeve top, blue jeans, round glasses and a cane. Voila!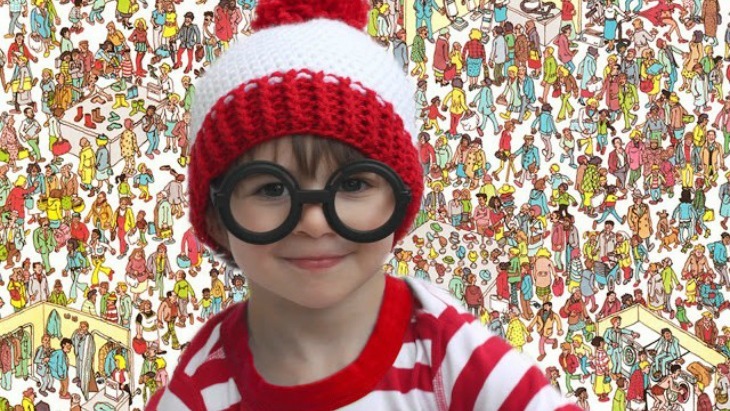 Source: Repeat Crafter Me
3. Harry Potter – The Harry Potter Series
What You'll Need:
A long cloak-style jacket (or try a dressing gown?), round glasses and a magic wand. Don't forget the shaggy hair. Hey presto!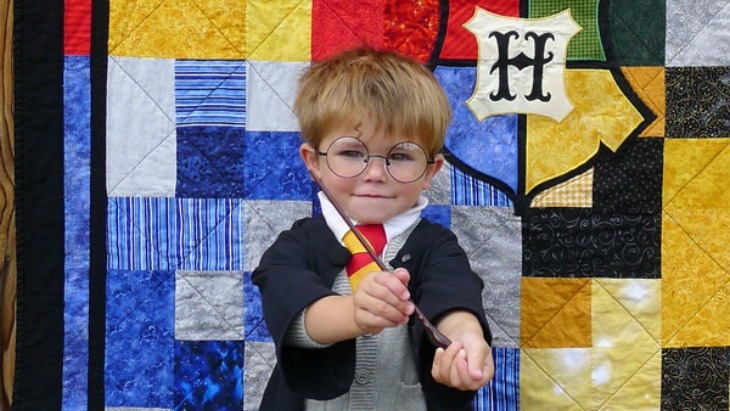 Source: Pieces by Polly
4. Matilda
What You'll Need:
Our favourite bookworm just needs a blue dress with a jacket and a red ribbon. And don't forget a book (and ideally a glass jar with a newt inside if possible!)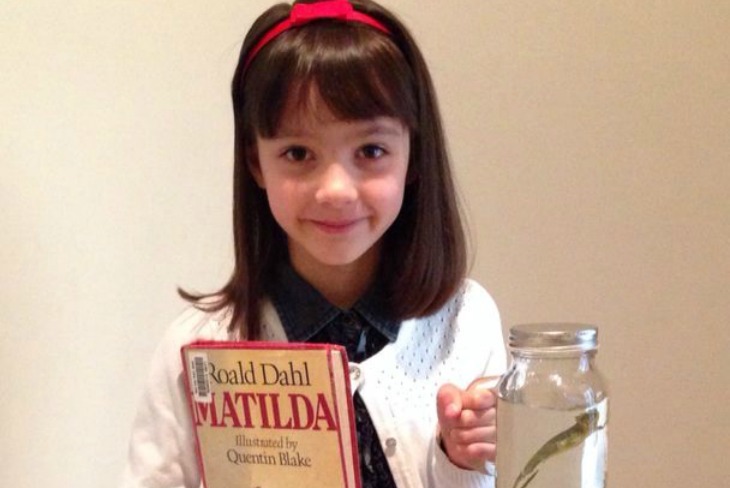 Source: Pinterest
5. Meg the Witch – Meg & Mog
What You'll Need:
A black dress and tights – if you can cut them up, even better! Plus a witches' hat and a broom. Get some crazy hair happening. A toy black cat will add a magic touch.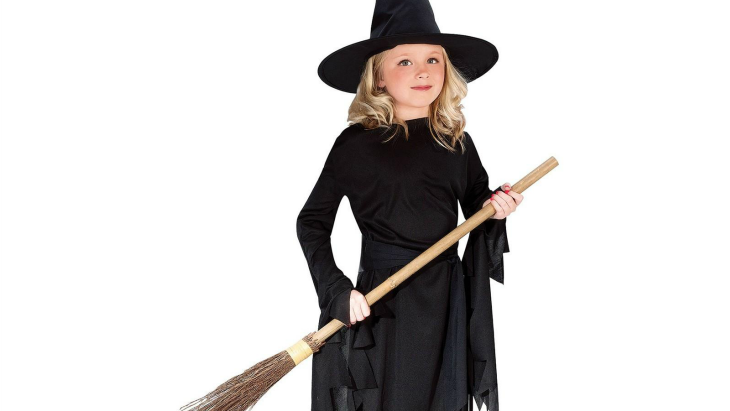 Source: Costume Express
6. Alice – Alice in Wonderland
What You'll Need:
A blue dress, white apron, white leggings, black shoes and a black 'Alice' headband. Carry a small bottle with a 'drink me' label for extra oomph!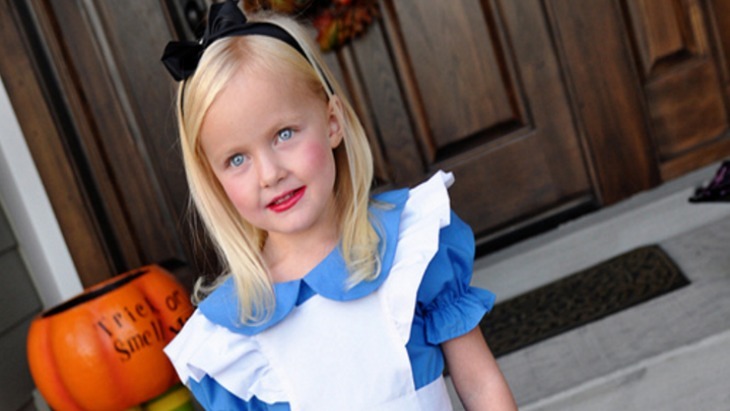 7. Maisy The Mouse – Maisy
What You'll Need:
Any clothes will do, but overalls are a favourite. Add mouse ears and a tail, and draw on or buy a mouse nose and whiskers!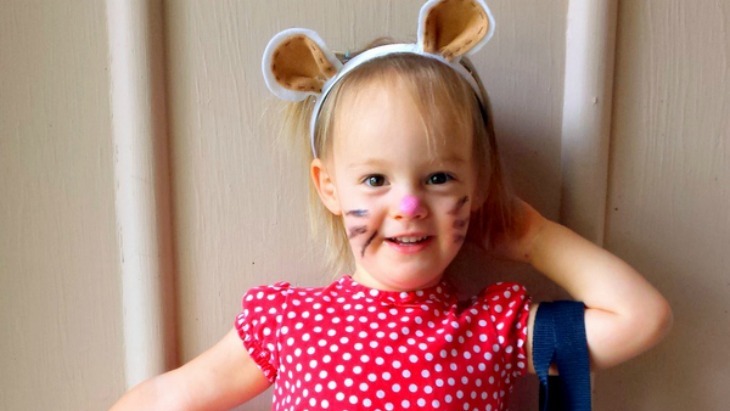 Source: Real Life Notes
8. Goldilocks – Goldilocks and the Three Bears
What You'll Need:
A pretty dress (apron optional) and pigtails with ribbons. Take three stuffed toy bears of various sizes. Done!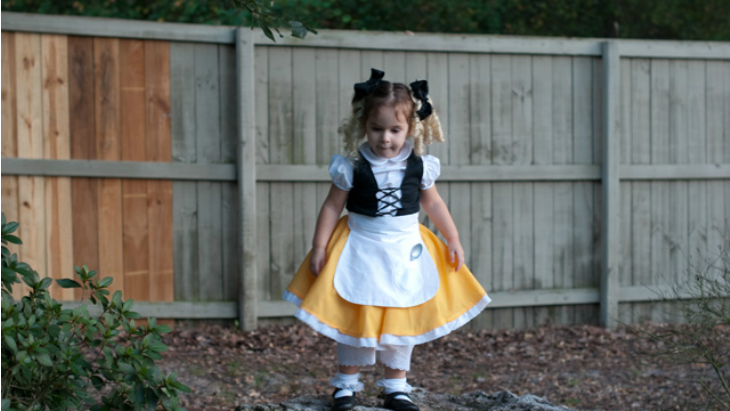 Source: Sew in Harmony
9. The Man In The Yellow Hat – Curious George
What You'll Need:
Grab a yellow shirt and jeans with brown boots. If you don't have a yellow tie lying around, make one with cardboard with black polka dots. Bring along your toy monkey and it's all done!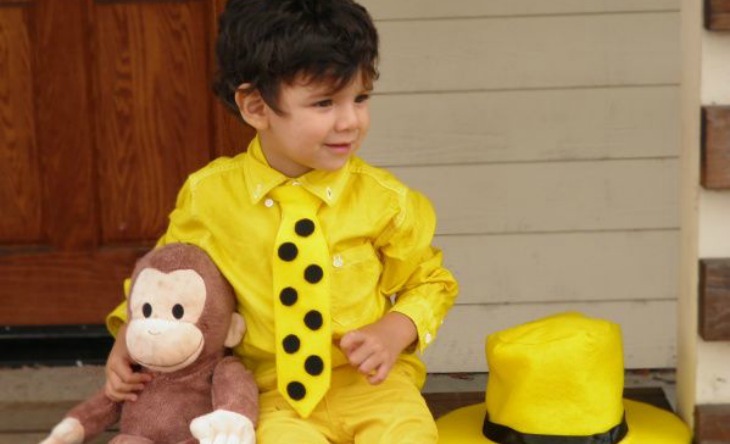 Source: Rachel Parenting + Lifestyle Tips
10. Charlie Bucket – Charlie and the Chocolate Factory
What You'll Need:
Well loved jeans and a woolly jumper. Beanie optional. Add a chocolate bar and a golden ticket. A sure winner!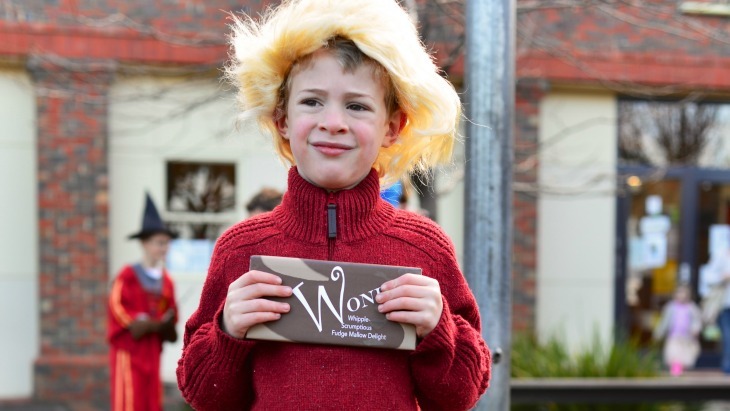 Source: The Plunge Down Under

Reviews
Love the website thanks a bunch