Six of the Best Indoor Places to Visit on a Rainy Day in Melbourne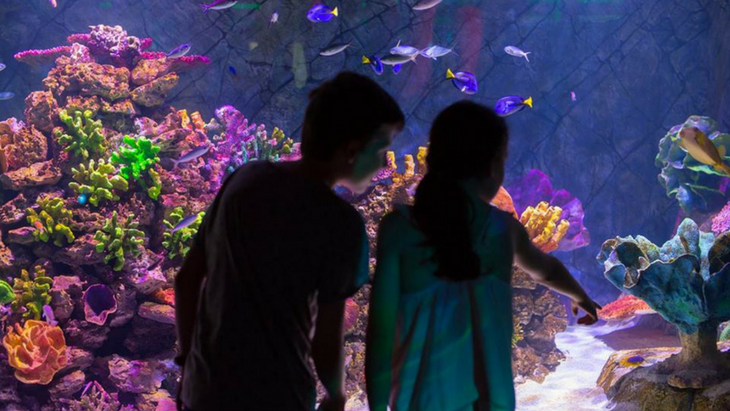 By Stacey Roberts, ellaslist
Ok look, we know: it doesn't really rain in Melbourne! A bit of light drizzle, perhaps a shower here and there… but when it is grey and miserable and too wet for our liking out-of-doors, here's where we go to find some dry fun.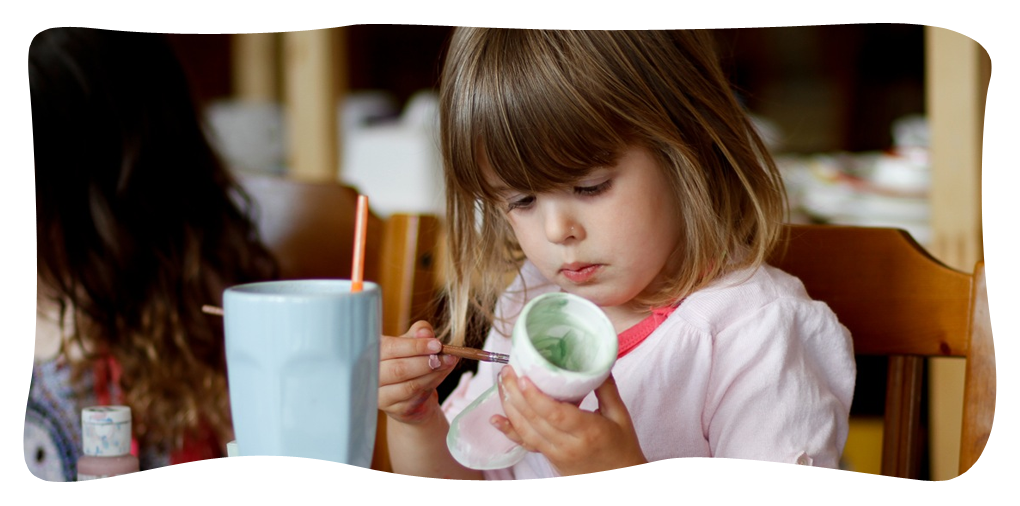 Credit: All Fired Up Ceramic Cafe
1. All Fired Up Ceramic Cafe, Hampton

Waltz on in to All Fired Up Ceramic Cafe and paint one of 300 ceramic creations on offer (you can either book ahead or drop in as you wish), while sipping a milkshake or tea/coffee and nibbling on a cookie. Glazing and firing your fiished masterpiece is only $8 per painter. Choose from smaller pieces that start at $7, medium pieces at $14, and large pieces from $20. Your creation will be ready for pickup in about a week.
Open 7 days.

Credit: Rampfest Indoor Skate Park
2. Rampfest Indoor Skate Park, Braybrook

For when the kids just cannot sit still, let them blow off some two-wheeled steam in an indoor skate park. Rampfest has a foam pit, half foam pit/half ramp, box jump, and mini box jump for all kinds of tricks. There's also a canteen to fuel young adrenaline junkies, featuring pies, hot dogs, sausage rolls, nachos, and drinks, with the first coffee free for spectating parents (yay!).
Morning sessions 11am-5pm Mon – Fri, with weekend sessions 9-12 or 12-3.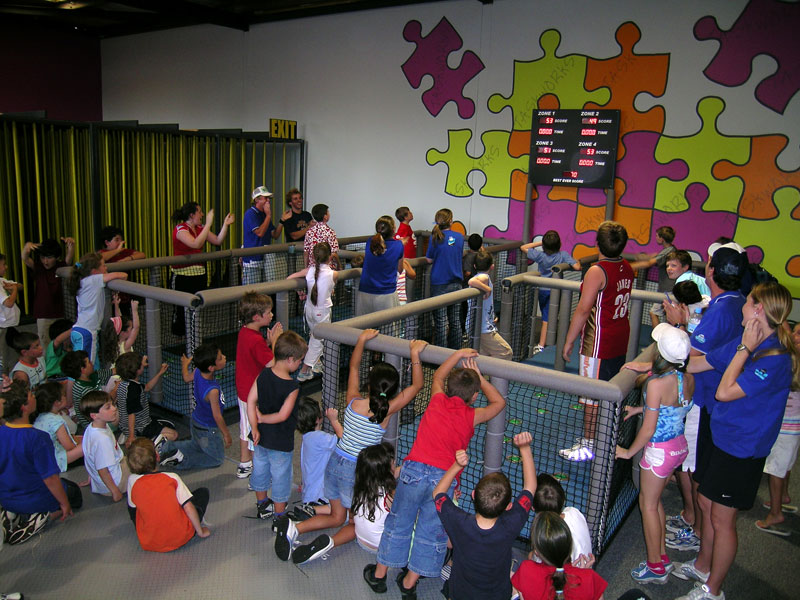 Credit: Taskworks Facebook
3. Taskworks, Mulgrave

Billing itself as a safe, hands-on and fun experience where children and adults can play and learn together that gets them out from in front of screens and devices, Taskworks is a maze of problem-solving puzzles and activities. Encouraging kids to go old-school by talking and working with each other, and using their bodies and minds to complete tasks helps them discover and recognise their own skills while learning new ones.
The six Task Centres include the Peg Fast, Puzzle Room, Build It, Cable Maze, Stomp a Stump, and Create a Scene, where children select a niche (punk or medieval, for example), and use props and costumes to create the theme scene.
You do need to book, and if not part of a school group or birthday party, family visits are only available on weekends and school holidays.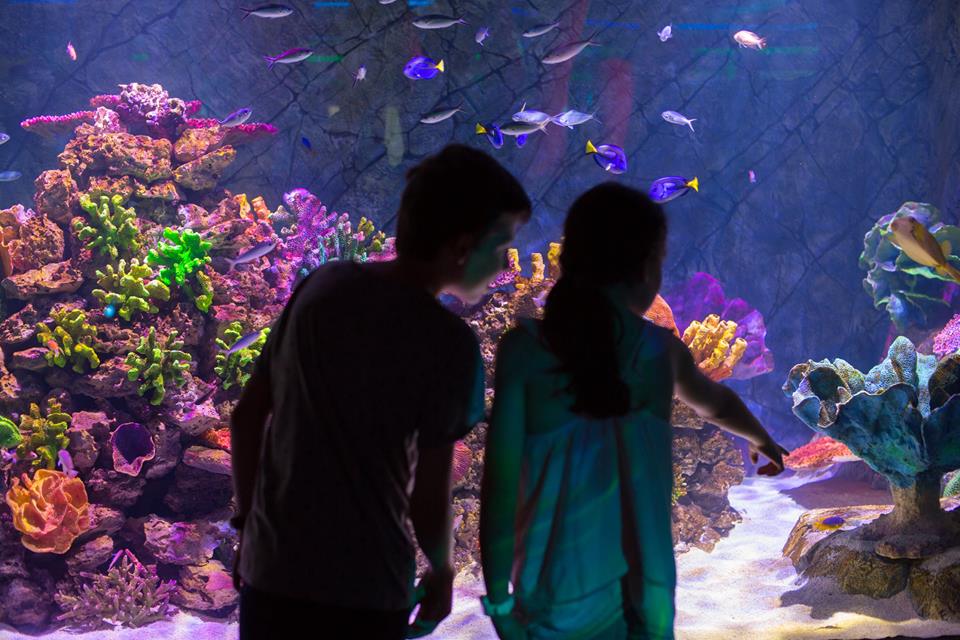 Credit: Sea Life Melbourne Aquarium Facebook
4. Sea Life Melbourne Aquarium

If you can't beat the water, you may as well join it, amirite?! The aquarium lets you get up close and personal with 10,000 sea creatures via interactive animal encounters, iconic state-of-the-art displays and animal feeds.
Aquatic encounters include the Croc Talk, Bay of Rays, Rocky Reef, Ocean Predators, and Coral Talk presentations, Meet the Keeper activites (feed penguins!) or you can even create your very own sea creature and watch it come to life as it's magically released into the huge nine-metre virtual aquarium at the Art Aquarium in the Coral Caves Tropical Wonderland exhibit.
Check out the sharks, stingrays and other creatures of the deep in the Mermaid Garden (it sounds so innocuous, doesn't it?!), or get an eyeful of the largest collection of seahorses and seadragons in the world at Seahorse Pier.
9.30am – 6.30pm 7 days.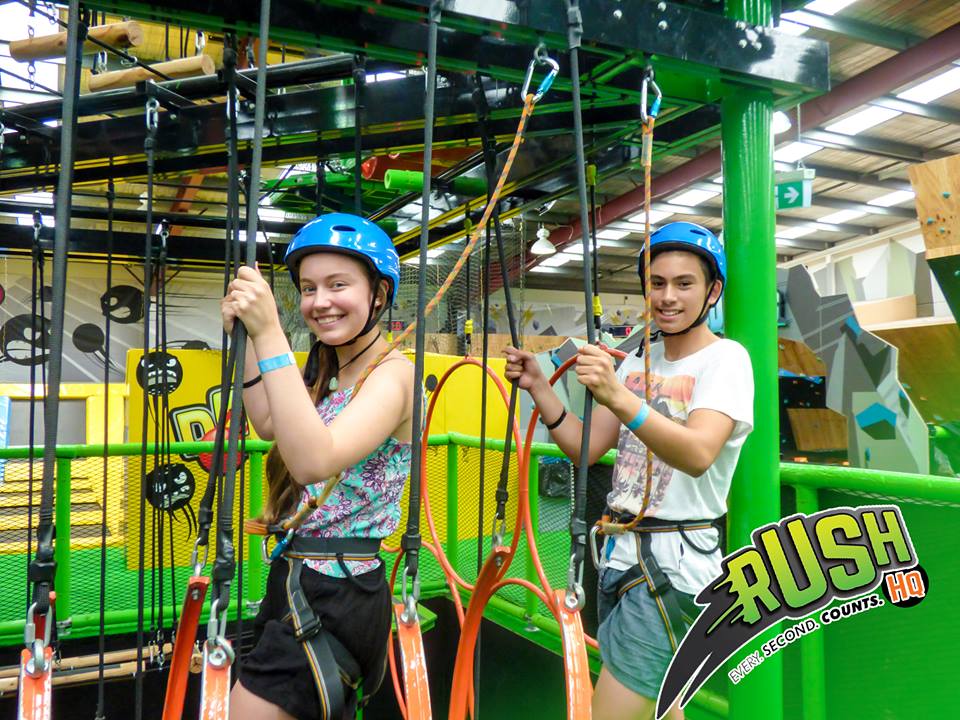 Credit: Rush HQ Facebook
5. Rush HQ

Grab an unlimited day pass at Rush HQ, the biggest indoor adventure park and choose from six different worlds, including giant trampolines, rock-climbing, inflatables, foam pits, freestyle runs, basketball hoops (dunks encouraged!), and the gauntlet.
The kids can challenge themselves to race against the clock and complete worlds faster than current records, to keep things interesting, otherwise it's just a pretty cool indoor space to get physical and stop young'uns from climbing the home walls on a rainy day.
No food or drink is permitted on the premises, but they do have a cafe with hot and cold foods, coffee, tea, and sweet treats.
Monday – Friday 11am – 6pm, and weekends/school holidays 10am – 6pm.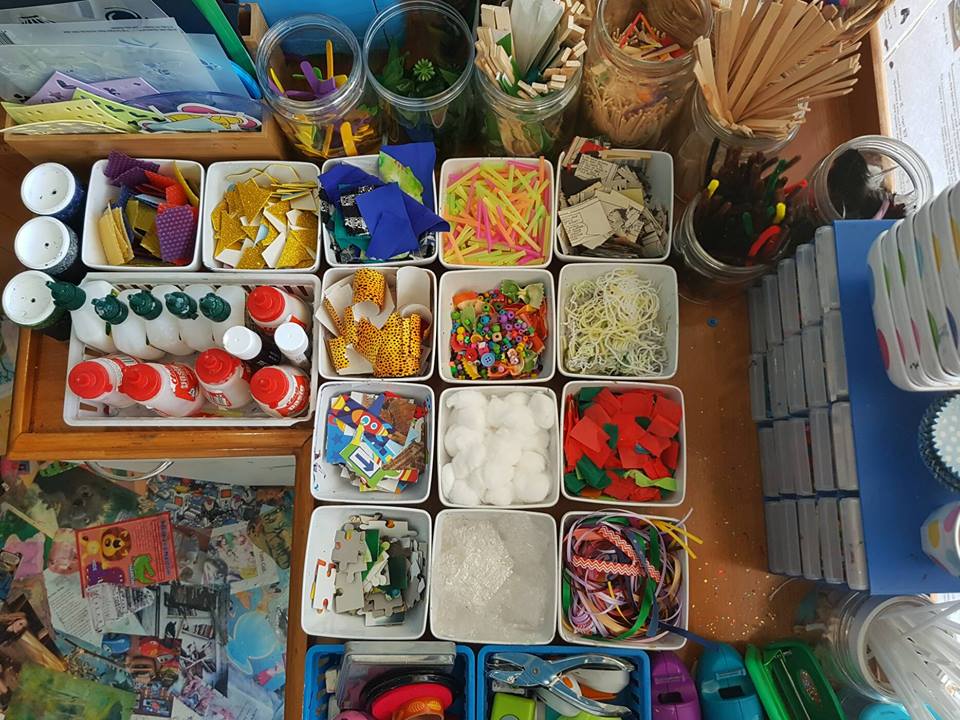 Credit: Crafternoon Facebook
6. Crafternoon Cafe, Brunswick

If the kids are hassling you to do artsy things but you just cannot face the idea of sticky hands and glitter in the carpet, Crafternoon Cafe is the perfect solution. They bring you food, and the kids can craft, create, or play playdough to their heart's content… and someone else does the tidying up. Is this place heaven, or what?
Craft activities include plaster painting, button-making, scratch art, pasting, painting, or a combo, and the (very good) food includes all-day brunch, toasties, snack bowls, and the coolest kids menu: a Coco Pops/Rice Bubbles mix, boiled eggs and soldiers, mini burgers, and of course sweets for all.
Weekdays: 9am – 5.30pm, weekends 8.30am – 4pm. Bookings advised.