Best Rainy Day Ideas For Kids In Melbourne
Keeping kids occupied happily when the weather is warm always seems easier – the beach, the pool, the hose in the backyard, or simply walking/riding/scootering/skating to the local park or playground are all fun things to do.
But what about when the weather's not so hot (and dry)?
TV and your Netflix subscription can only take you so far, and to keep your kids healthy and active – it's best they get moving.
For some sure-fire ways things to do with kids on rainy days in Melbourne (and, let's face it, we do have a lot of them!), try this list:
1. Indoor pools

What is it about kids and water? Truth is, they would probably still swim in the cold outdoors if they had the chance but the good news is that Melbourne has, literally, dozens of indoor pools to keep your kids splashing around in heated comfort – away from the rainy day chills.
Indoor pools can be busy places. If you're not going in the water with your children yourself, you might not find that comfortable seat you've been planning – and that makes your visit a bit of a chore (especially if you had visions of working on your laptop – beware the splashing water!).
To deal with it, getting there early can be a good thing. Remember that all indoor pools tend to have strict rules about not bringing other food in – they want you to buy from their in-house café, of course – so to minimise your spend there, the idea of going early wins again. That way, you'll be all done and showered and home for a healthy lunch and an afternoon with tired kids who are happy to flop around and watch a movie or play a board game.
Some of our favourites include:
2. Trampoline Park

Even if you've got a trampoline in your own backyard, indoor trampoline parks take things to a whole new level of energetic adventure – a perfect way to spend a rainy day.
Bounce Inc was the original (and it's consistently great, with decent coffee, to boot) but these days there are lots of new players on the bouncy block. Most of them operate under a similar system of session times that requite visitors to book online in hour-long blocks of time. If you're planning a birthday party in the rainy months – make sure you get in early. They are hugely popular in warmer weather but in cooler months, when parents know they have less options for outdoorsy party entertainment, those prized slots fill up fast. School holidays are also a peak time and many popular trampoline venues book out weeks ahead in some time slots.
For spur-of-the-moment wet weather options, having only one or two children to book in makes things more likely – and early morning of end-of-day times are also often available last-minute.
Check out some of our favourite Melbourne trampoline parks here:
3. Inflatable Adventures
Inflatable World has centres across Melbourne and regional Victoria – from Ballarat to Bundoora and lots in between.
If you haven't introduced your kids to the wonders of an inflatable play centre, imagine a big warehouse-style space packed with colourful bouncy castle-type structures of all shapes and sizes, including slides and inflatable obstacle courses. They'll work off some energy and head back home feeling happy and worn out (and if they don't, they weren't playing hard enough!)
More information: visit the website
4. Indoor Play Centre – various locations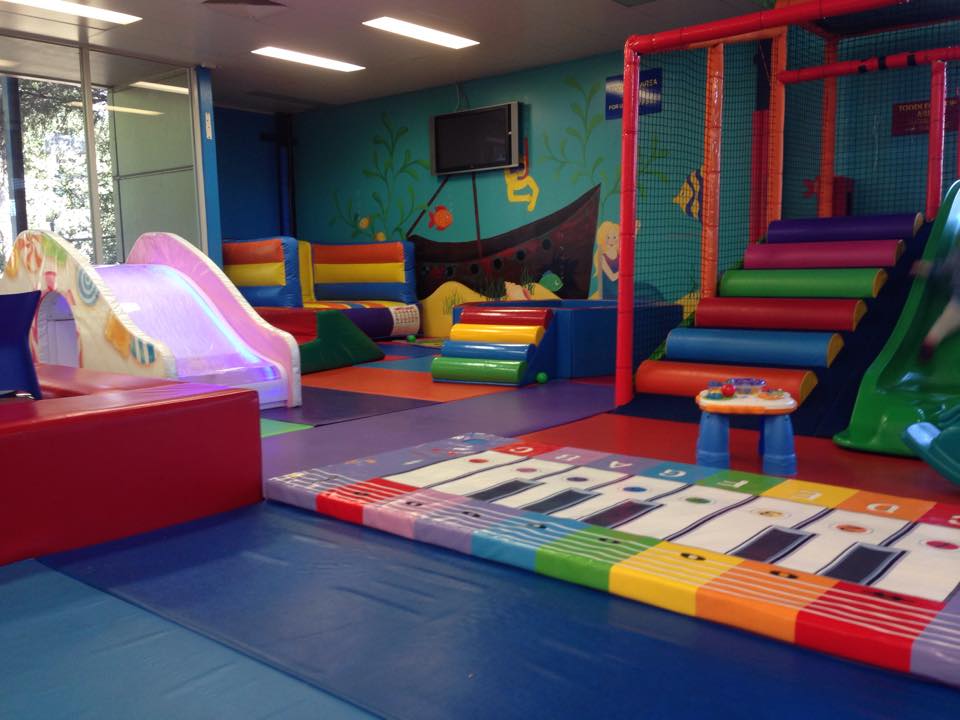 Eventually – usually around the age of 9 – indoor play centres stop being as attractive, so if your children are younger, make the most of them as a rainy day entertainment option while it lasts. For working parents, indoor play centres can offer all the essentials you need to grab an hour to check emails or tend to basic admin duties – and the coffee isn't always completely atrocious, either.
There's a brand new one called Interaxity where your kids can dress up and try out all the jobs they might want to have one day including doctor, florist, mechanic and more!
There's also a brand new DUPLO play centre at LEGOLAND Discovery Centre that little ones will just adore.
Remember to pack your hand sanitiser and don't forget to send your children in socks (then wash them as soon as you get back home).
Check out some of our favourite indoor play centres here
5. Love The Library – various locations
The good thing about libraries – they're free (unless you love the books so much, you forget to take them back on time).
If you've got time to spare and little ones, you can enjoy the indulgence of curling up on one of the comfy couches and reading stories to your children as the rain pelts down outside. If they're old enough to do their own reading, set them the challenge of choosing ten picture books and tell them to find a quiet place and read them to themselves to decide which are their favourite three to borrow and take home – to read some more. If you're not already members, this gives them the thrill of getting their very own library card, and the entire process gives you some quiet time to sit down and read the newspapers or some fabulous overseas magazine you don't usually buy for yourself.
For more information, check the local council website for your area to find your closest public library.
6. Admire Some Art

With the main players – NGV and NGV International both in the city centre – driving into the secure warmth of an impressive art gallery space can be a great way to kill some wet weather time.
As well as admiring the art on the walls, there are often opportunities for kids to do their own arty things – especially during school holiday times when kids' programs are always on offer.
Showing children that there are lovely ways to spend time away from screens is a valuable life lesson and taking in some knowledge about famous art and the artists who created it can add toe their learning at school too. If you're little one is still in the pre-school set, focus on colours and shapes and encourage them to go home and create their own artwork in the style that made the biggest impression on them.
Some of Victoria's regional centres – Ballarat and Bendigo, to name two – have amazing art galleries with world-class touring exhibitions. They're well worth the drive if you're keen to get out of the city.
More information: visit the NGV website
7. Visit a museum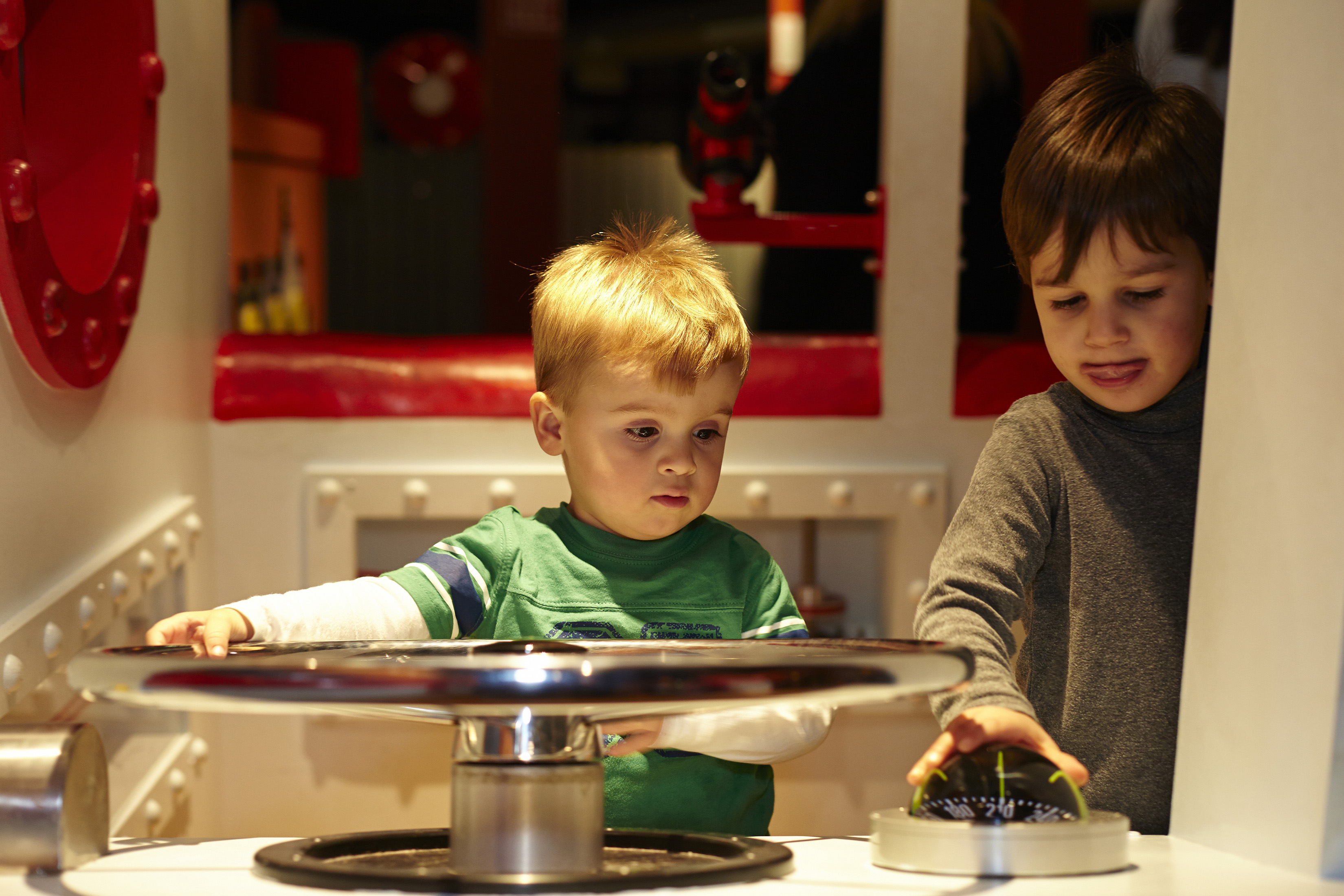 Melbourne has some incredible museums to explore – and it's not just the obvious ones.
The best ones combine fun and learning, but for some older kids, visiting taking in some of the more somber elements of our global and local history is something important to understand and reflect on – and something that can come in handy for future school projects. FREE is always good when it comes to entertaining kids and the good thing about many of these museums is that costs are minimal – especially if you stick to the basic permanent exhibitions.
Here are some of the best museums in Melbourne
Even More Melbourne Fun
Best Places For Mini Golf
Our Rad Time At Archie Brothers Funhouse
Best Barefoot Bowls For Kids
Have you signed up to our newsletter? Join ellaslist to get the best family and kid-friendly events, venues, classes and things to do NEAR YOU!