Baby Neck Floaties Found To Be Dangerous
The safety of popular baby neck flotation devices has been challenged by many experts following the recent recall of two such products. The inflatable plastic rings allow babies to float around in the water independently, supported via their necks, but many potential dangers have been raised.
The Queensland Office of Fair Trading has just found that two products, available through eBay, failed to meet safety standards, and could potentially cause drowning should they deflate. They were sold by online eBay traders livingspace888 and xianan121280 according to News Mail, and have now been recalled and banned in Australia.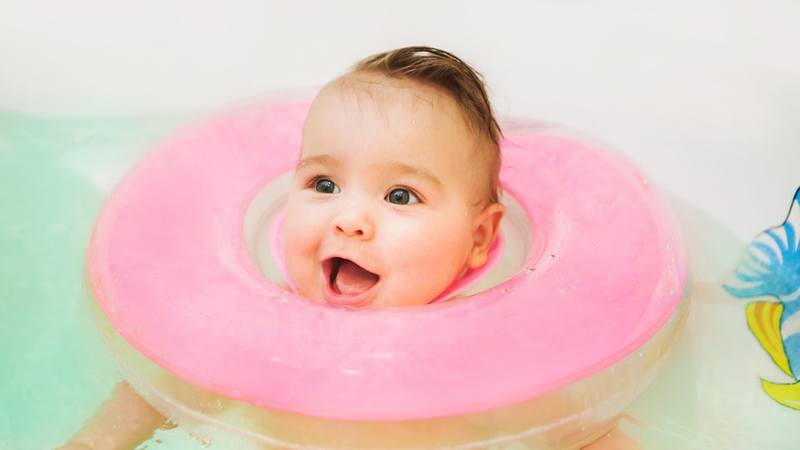 "Very Dangerous", Say Experts
There are still plenty of these devices on the market- you might even own one! Fair Trading executive director Brian Bauer told News Mail: "Baby neck floats were originally designed as medical aids for children with disability, but have recently proliferated as more recreational items. Unless baby neck floats are medically prescribed and professionally fitted, they can be very dangerous. If the float is too wide, the baby's mouth and nose can become obstructed. If the float is too loose, the baby could slip through altogether. If the float is too tight, breathing may become laboured or the carotid artery compressed."
Bauer also claims that baby could tip the device over and wind up in the water, so if you are going to go ahead and use one of these devices, to at the very least buy one that "complies with mandatory standards" and only use it when there is supervision in a "highly controlled setting".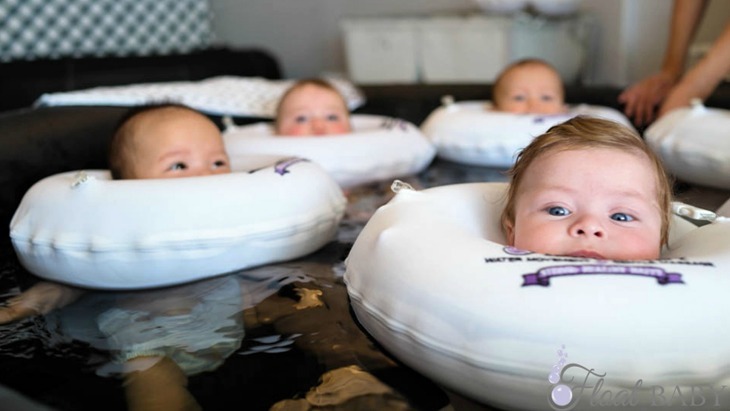 via TODAY/Float Baby
Death Traps?
One expert even goes so far as to call the devices "death traps". Kyran Quinlan, Associate Professor of Pediatrics at Rush University Medical Center told Good Housekeeping: "Neck floats for babies scare me to death, and I hope they scare parents. These are potential death traps ... To have your precious baby one poorly sealed seam away from going under at the pool is frightening."
We've previously reported on the first ever baby spa in Australia, Baby Spa Perth, whose concept involves the plentiful use of these neck floatie devices. Although they make for some darn cute photographs, this practice, originating in London, might soon be called into question.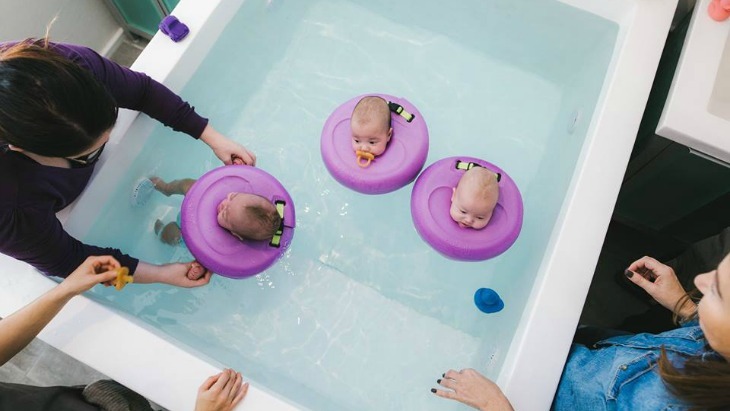 More Stuff For New Mums On ellaslist
Have you signed up to our newsletter? Join ellaslist to get the best family and kid-friendly events, venues, classes and things to do NEAR YOU!
Reviews
lovely and helpful content. thanks for sharing.