Where To Swim In The City Of Sydney With Kids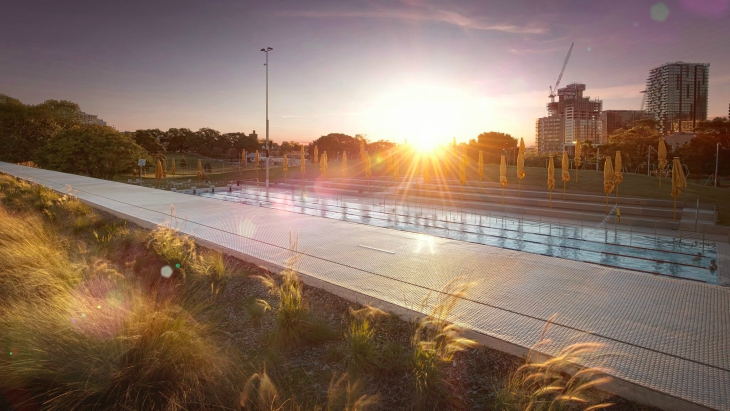 It might not be the first thing that springs to mind when you're looking for somewhere to cool off with the kids in the height of summer but inner city Sydney has a great choice of family-friendly swimming pools to dip into.
Being so central, they are a great option if you want to make a day of it and combine with a gallery visit or some sightseeing.
Or perhaps the summer storms have arrived and you need somewhere inside to keep your water babes entertained without getting too steamy.
Here are our favourite Sydney city pools to take the kids to…
1. Victoria Park Pool
The completely renovated Victoria Park Pool is set amid a huge city park (and yes, there's even a playground there!). The centre boasts a year-round outdoor heated 50-metre swimming pool, a shaded children's wading pool with fountain features, a crèche and the family-friendly Café on The Park serving decent coffee and healthy food options.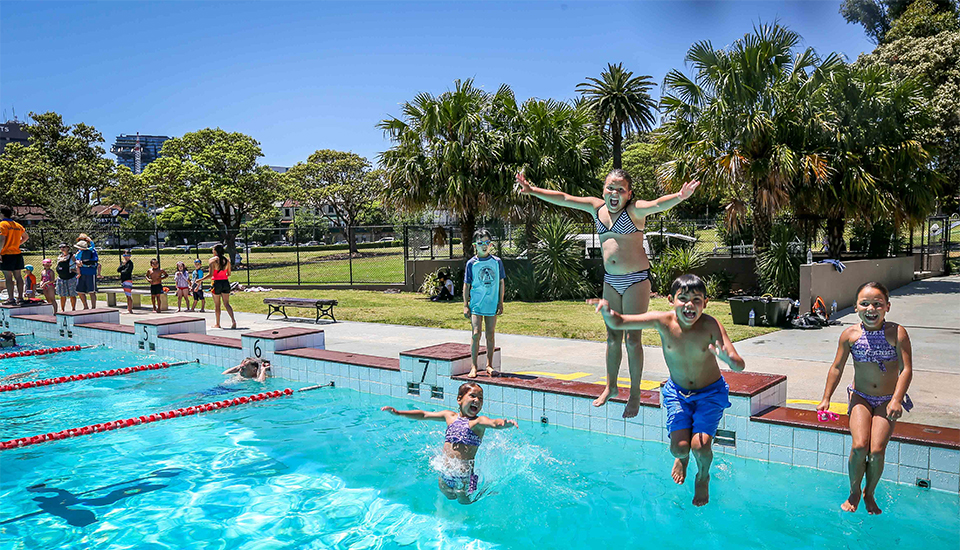 2. Cook & Phillip Park Aquatic Centre
Located adjacent to St Mary's Cathedral and opposite Hyde Park, Cook & Phillip Aquatic Centre offers three indoor heated pools. Its leisure pool has a 'beach style' entry, perfect for little ones and, at weekends they activate the 35-metre wave pool. There's also a café onsite with indoor and outdoor seating areas.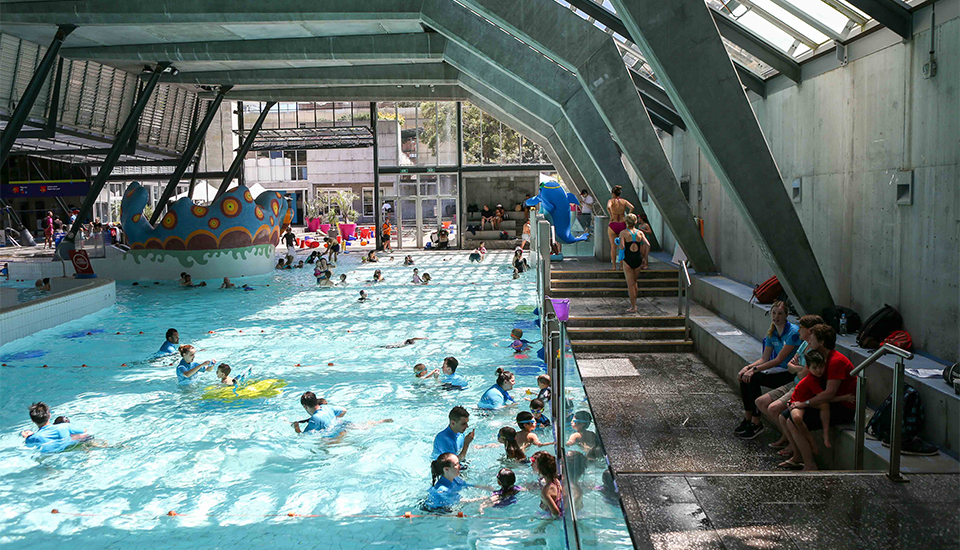 3. Prince Alfred Pool
Right next to Central Station, the outdoor Prince Alfred Pool is a great place to cool off, splash about and recharge your batteries. As well as its 50-metre lap pool, it offers a toddler's splash pad and large shaded area, plus a great café serving swimmers and park users. You'll even find two kids' playgrounds and grassy areas to kick back on.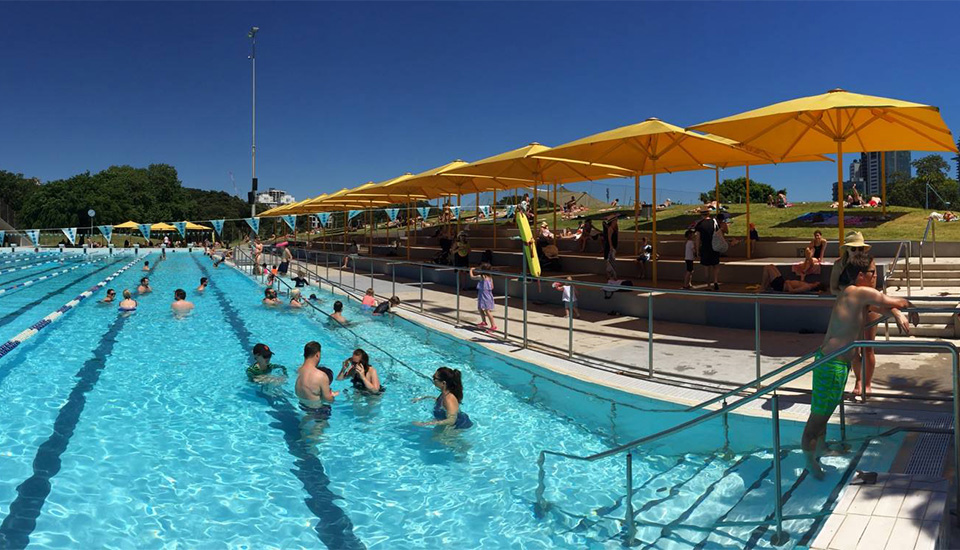 4. Ian Thorpe Aquatic Centre
Just a 10 minute walk from Darling Harbour and right next to the International Convention Centre light-rail stop you'll find the iconic curves of the Ian Thorpe Aquatic Centre, built in honour of Australia's multi-gold medal winning 'Thorpie'. It offers three indoor heated pools, including a leisure pool with water fountain and bubbles for fun, interactive play.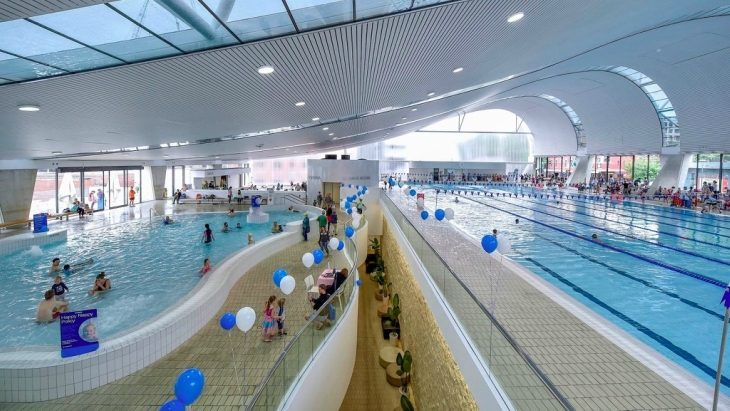 5. Andrew Boy Charlton Pool
You'd be hard-pressed to find a more spectacular setting for a city swim. Andrew Boy Charlton's two outdoor heated pools overlook the harbour and are surrounded by the stunning Royal Botanic Gardens Sydney. As well as their 50-metre saltwater pool, they offer a shaded learner's pool, ideal for kids. There's also a poolside café and easy pram access to the pool deck.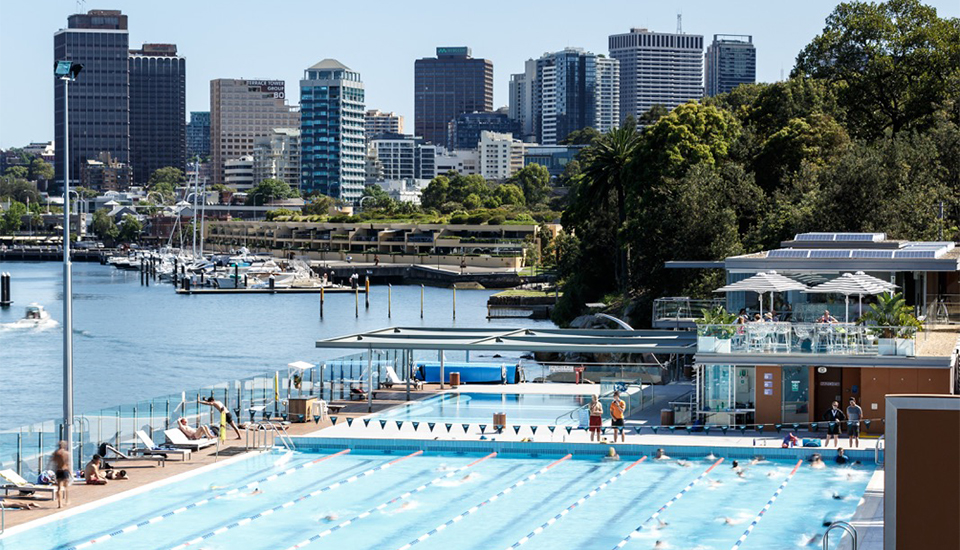 Looking for more pool inspiration?
Sydney's Best Outdoor Heated Pools to Take The Kids
Top Indoor Pools For Families Across Sydney
Sydney Hotel Pools You Can Get Into Without A Booking
This article was brought to you by Belgravia Leisure