Sydney Skateparks the Kids will Love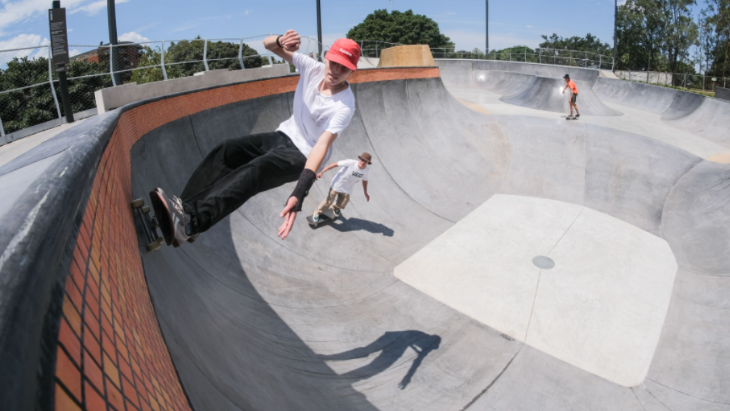 When it comes to Sydney skateparks, we're pretty luck to have quite a few spotted around the city. We've handpicked the six best for kids of different ages and varying abilities. Let's get skateboarding…

1. Bondi Beach Skatepark & Bowl
It's perhaps one of the most iconic Sydney skateparks out there and the one with the best views. The Bondi Beach Skate Park & Bowl is probably more suited to teens or adventurous tweens but not really suitable for littlies. That's all thanks to its epic three metre deep skate bowl.
RELATED: The Best Bike Paths for Kids in Sydney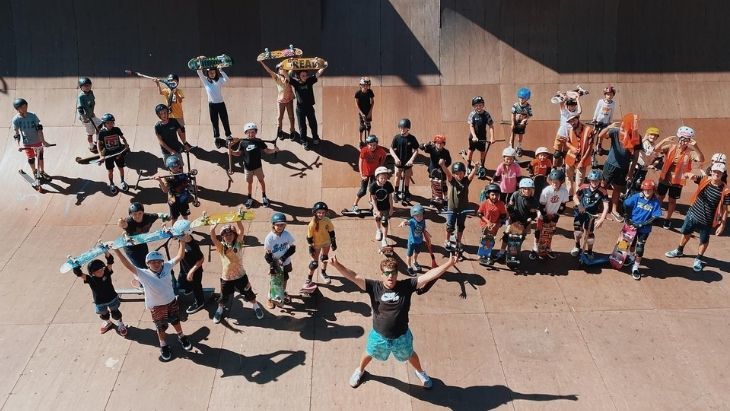 2. Monster Skate Park
Made famous from Justin Bieber visit when touring Australia, Monster Skate Park at Sydney Olympic Park is a winner for daytime and nocturnal skating due to it being lit by floodlights when the sun goes down. It's also the home to one of Sydney biggest half pipes but there is also a mini street section for those just learning. It's $20 for a day pass and we'll bet they'll be there all day.
3. Marourba Skatepark
Located within Arthur Byrne Reserve, adjacent to Maroubra Beach, is Maroubra Skatepark. This Sydney skatepark, which is around 1100 square metres, is really ideal for those just learning. And the facilities around the skate park include toilets, gated playground, 4 hours free parking and a kiosk so need for a pre-packed picnic (unless you want to).
4. Waterloo Skatepark
It might not have incredible sea views or had a recent $6million facelift like the other Sydney skateparks on our list but Waterloo Skatepark is still up there in one of our favourites. It's the home to mini-ramps for younger skaters, and rails and ledges for those with a bit more experience. And there's a real community feel to this skatepark.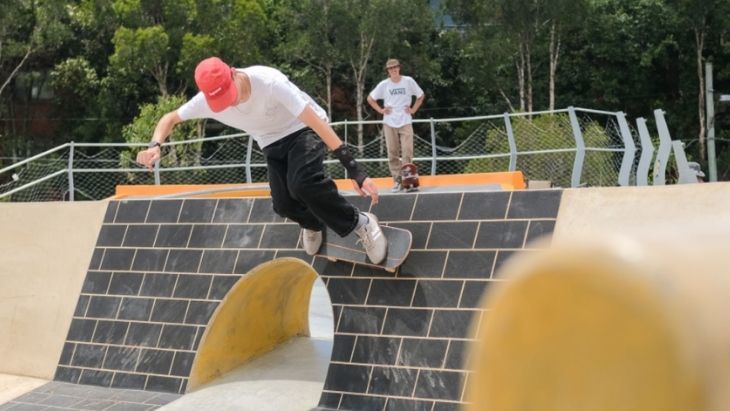 5. Sydney Park Skatepark
Opening in late 2020, Sydney Park Skatepark might be a bit of a mouthful but what it lacks in neat naming, it makes up for in $600 million features. This is Sydney's largest skate park and has so many features that suit all ages and levels of experience. For those wanting to push their skills, there's a 3.3 metre-deep flow bowl. For beginners, there's the adjoining bike track. And there's plenty of shade for families.
Indoor Skateparks in Sydney
6. Korrupt Indoor Skatepark
Looking for a wet weather alternative? Look no further than the Korrupt Indoor Skatepark in Campbelltown. There's an indoor street section so you feel you're skating outside but inside. There's also a mini half pipe and foam pit for those just finding their skate legs. And if you're wanting to learn, there's group and private lessons.