The Best School Holiday Camps For Kids In Melbourne
There are few things worse than the two words, 'I'm bored', and yet during school holidays it's what many-a-parent hears day in, day out. As it turns out, Melbourne has a host of incredible school holiday camps on offer, some day-long camps, some long-stays. Regardless of the length, each offers kids an opportunity to learn tonnes of new things, make some great friends, and kick boredom to the curb. Here are six of the best school holidays camps for kids in Melbourne.
Outbeyond Holiday Camps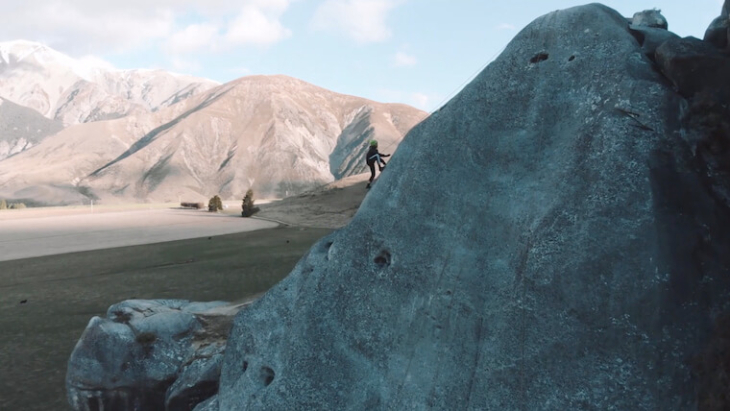 OutBeyond runs low-cost, high-value school holiday camps that make outside-care during the school holidays easy, adventurous and fun. OutBeyond's wide range of school holiday camps in Melbourne give children aged 11 to 16 years old an exciting and educational 6-day overnight camp experience.
OutBeyond's adventurous holiday camp programs were developed because their school camp leadership programs were so popular. Children will make new friends, develop new skills and have lots of fun!
The organisation also runs multiple accredited overnight camps where children can take part in more than 50 activities. If curious kids are ready to truly pack their bags for an adventure, the International Camps in places like New Zealand and China are an excellent goal to work towards. Students undertaking their Duke of Edinburgh International Award can attend this camp and complete their Bronze, Silver or Gold practise and qualifying journeys.

When: Melbourne School Holiday Camps run bi-annually. Their next camps are Phillip Island School Holiday Camp - 12th -17th January 2020; Melbourne City School Holiday Camp - 19th - 23rd January 2020.
Where: Drop off and pick up from Melbourne CBD. Camps take place at various locations including Melbourne, Mornington Peninsula, Phillip Island, Grampians, Great Ocean Road, New Zealand, China, Singapore, Malaysia, Fiji.
Cost: Varies. See outbeyond.com.au
Melbourne Sports Camps
For sports-crazed kids, whatever their skill level, the camps run by Melbourne Sports Camps are guaranteed to get them moving, teach them great techniques, and give them an opportunity make great friends outside of the school environment. Camps here involve three full days of coaching by experienced staff from 9am – 3pm each day. Kids receive in-depth training in their chosen sport and also get the chance to meet big-name athletes and state players. Sports include basketball, football, cricket, hockey, netball, rugby league, rugby union, soccer and tennis.

When: Various two- and three-day camps throughout December and January
Where: There are multiple camp locations around Melbourne including Hawthorn, Kew, Hampton, Bulleen, North Balwyn, Parkville, Kensington and, Elwood
Cost: From $315 for a 3-day camp
Code Camp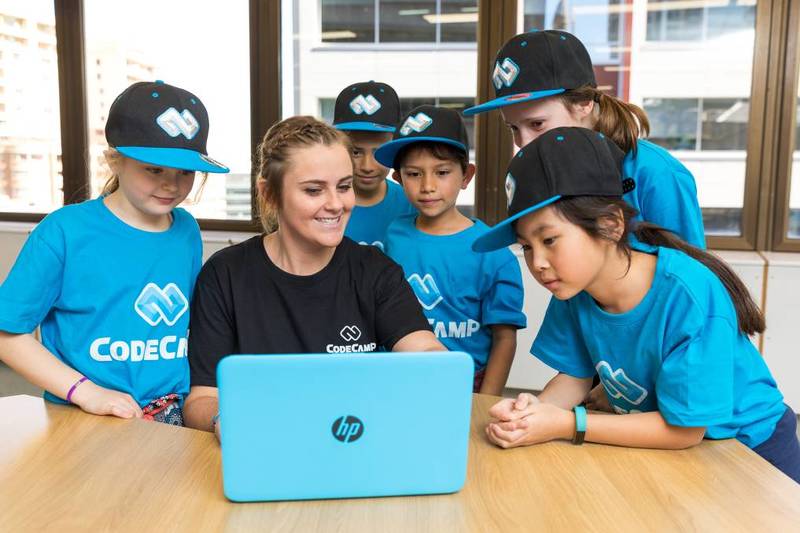 Got little techies in your midst? This is the camp for them. Code Camp is unlike another camp around town – this one teaches your kids how to code! Code Camp includes the following groups: 'Little League Code Camp' for kindergarten to year one, 'Code Camp Spark and Ignite' for kids in years two to seven, and for the older kids they can leap right into the serious stuff with the 'Javascript Camp'. This is a fantastic way for computer-savvy kids to go beyond the school curriculum in this area of study– and they will meet many other kids who share their passion for gadgets!
When: There are various two- and three-day camps throughout Victorian school holidays
Where: Code Camp is held within various Melbourne school campuses
Cost: Varies. See my.codecamp.com.au
Team Kids
TeamKids provides school holiday camps for kids within Melbourne and greater Victoria across the age groups of three to four years and five to twelve years. Activities vary depending upon the age group but may include such highlights as drumming incursions, sports incursions, excursions as well as art, science and cooking activities.
TeamKids require drop-off by 9am and pick-up by 6pm each day; all activities included in the programs are conducted by experienced and qualified instructors who hold current first aid certificates and working with children checks.

When: Throughout Victorian school holidays
Where: Locations all over Melbourne
Cost: $65 - $130 per day (before child care subsidy)
Quest Skills for Life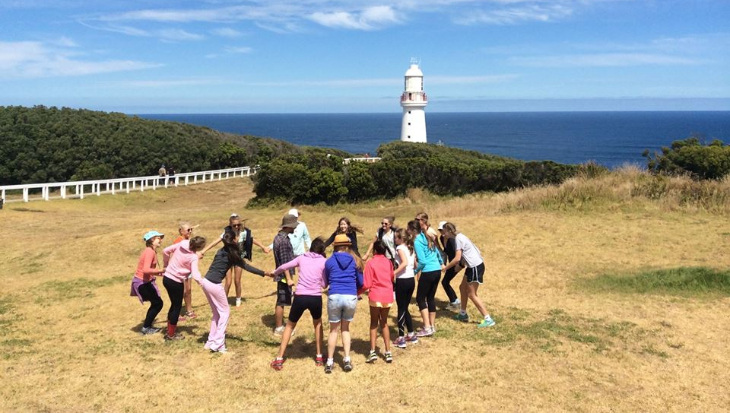 From laser tag to bike riding, ice skating and camping, the Quest Melbourne School Holiday Camp is an action-packed program designed to keep kids busy and happy throughout the school holiday period. Created for children aged ten to 16 years, this camp is a long-stay event, involving six days and nights in total. Three of those nights are spent in split-gender dorms, and the other three nights are spent camping along the Yarra River!
The cost of the camp includes all accommodation, meals, activities, equipment and 24 hours supervised care by professionally trained staff.

When: Throughout Victorian school holidays. See the upcoming School Holiday Camp dates.
Where: Pickup and dropoff in Melbourne CBD. Camps in Melbourne city and surrounding national and state parks.
Cost: $795pp for 6 days
Camp Blue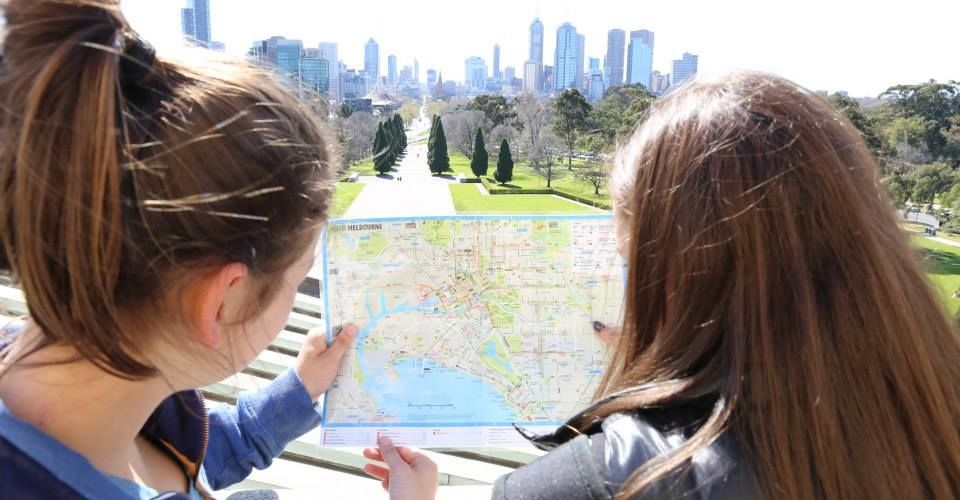 Camp Blue runs school holiday camps for children from Prep to Year 9 and caters for all different kinds of interests and personalities – because no two children are the same.
At this holiday camp, kids are encouraged to make their own decisions about what they would like to participate in, with guidance by professional staff. There are up to 20 activities in total for campers to choose from in each camp, and they are to select five specific activities each day. So at Camp Blue, kids do what they choose to do, not necessarily what everyone else is doing.
When: Camp Blue is a day camp and operates between the hours of 8:30am and 5pm for five days throughout Victorian school holidays. Summer 2020 dates are Monday 13th – Friday 17th January and Monday 20th – Friday 24th January
Where: Presentation College – 187 Dandenong Rd, Windsor
Cost: $620 per child for the week or $130 for a day (before government rebate)
ARTea School Holiday Program
ARTea is an art school and community space celebrating parenthood. They run a wide range of programs for adults (Co-working space, Yoga, Mums & Bubs workout, Mothers groups) and children (parties, childcare, workshops, afterschool, homeschool & holiday programs)
Want to keep kids busy and happy? Check our ARTea's Summer Holiday Program. Kids will be entertained and educated while designing and creating in Port Melbourne. Help the kids reignite their creativity in a fun environment. You never know they might just create the next BIG masterpiece.

When: Daily throughout Victorian school holidays; 9-11am, 11.30-1.30pm & 2-4pm
Where: 9a Raglan Street, Port Melbourne
Cost: From $35
Melbourne Tennis Camps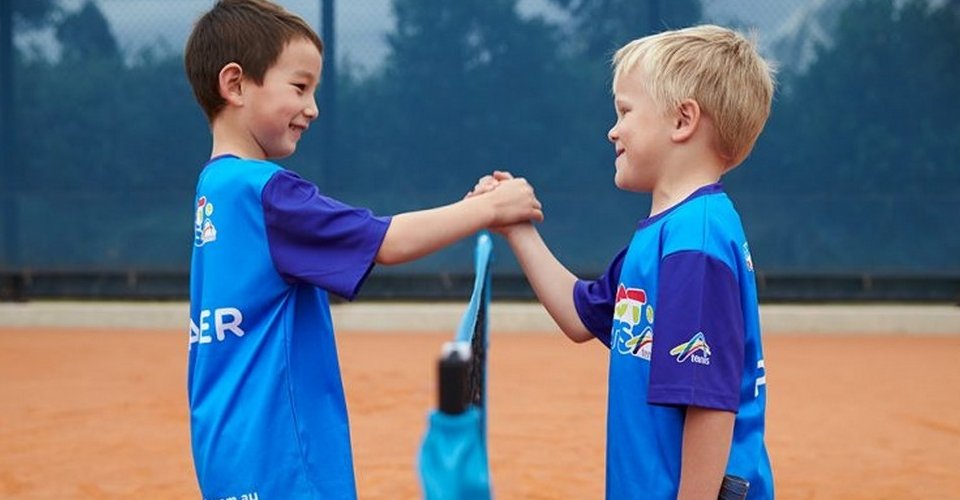 If you've got a Nadal fan on your hands, then a Melbourne Tennis Camp could just the ticket. These tennis-focussed clinics run by Tennis World take place during each of the Victorian school holidays and include Junior Holiday Clinics for ages five to 12, ANZ Hot Shots Clinics for ages five to 12, and Junior Performance Camps for advanced players.
Junior Holiday Clinics include an introduction to not only tennis but other sports like soccer and football. There are loads of group activities for kids to get involved in, and there are even afternoon movie sessions to enjoy.

When: Clinics run between 9am and 5pm during a designated week of the school holidays, for four days in total.
Where: Melbourne Park and Albert Reserve
Cost: $65 per day (earlybird) or $75 at full rate

More School Holiday Activities:
Have you signed up to our newsletter? Join ellaslist to get the best family and kid-friendly events, venues, classes and things to do NEAR YOU!
Reviews
My daughter has been attending Camp Blue since it launched in Melbourne in 2016. She has made BFFs, tried activities she's not done before and become a part of the Camp Blue family. They offer up to 20 activities and you pick your favourites. You are then put into a week's program of fun and exciting activities such as cooking, photography, musical theatre, soccer, basketball, arts and crafts and even songwriting. As a parent, I love the variety of activities, the passion of the Camp Counsellors and that my daughter comes home with a smile on her face every afternoon. I recommend this camp for anyone looking for a unique holiday experience (which has been modelled of the USA Camp) where your children will be immersed in activities, be safe and come home with a smile on their face. P.S. They are also applicable for the government rebate.