Best Toddler Birthday Party Venues in Melbourne
By: Stacey Roberts, ellaslist
Keeping a roomful of toddlers amused for an hour can be a tough gig (unless you happen to have about 40 cardboard boxes but that's a story for another day!), and with the stress of organising, hosting, and cleaning up a birthday party for a bunch, it can be a bit much.
For the small fry of Melbourne, try these cool birthday party venues to have a catered, hosted party (with entertainment and games included!) for your next baby soiree.
1. Collingwood Children's Farm
I'm going to give you a real heads up here: you're probably going to have to book your birthday party about a year in advance, the Collingwood Children's Farm is so popular.
It's easy to see why, though: hosted parties are an absolute barrel of fun for kids and about zero stress for parents. Pony and tractor rides, strolling the farm, chilling with the animals, milking the cows – it's an idyllic country experience for inner-city families.
You can pay extra to have the party catered with things like homemade farm rolls, scones with jam and cream, fruit, sausage rolls, sandwiches, cupcakes and muffins, or bring all your own festive food.
If you can't book your preferred day, or want to keep costs down, you're welcome to bring your brood to the farm, take up residence at one of the picnic tables, and party away.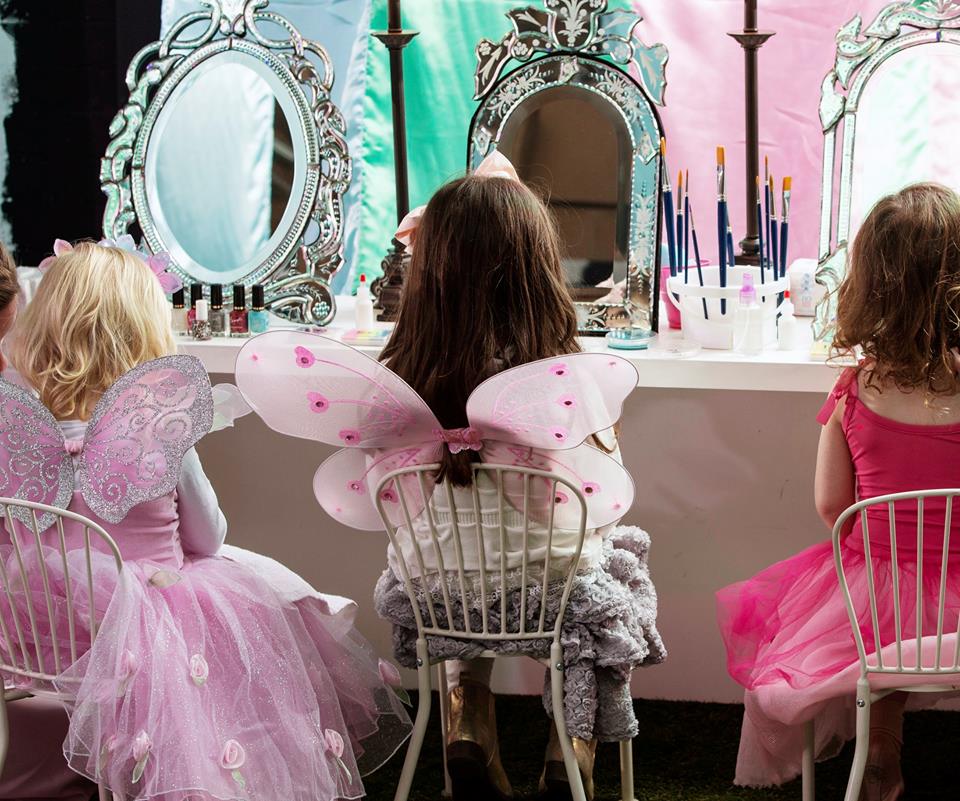 2. The Party Room for Kids, South Melbourne
If you want to blow everyone away with intricate detail and special effects at your next kiddo birthday party, then The Party Room For Kids will deliver! It's a pretty amazing experience, and truly feels like you've entered another world. Themes include Dinosaur Jungle, Fairy Princess, Cinderella, Superheroes, Pirate, Snow Queen, Construction, Mermaid, Vampire and Disco, so whatever your little one is into at the moment, they're sure to have a theme to fit.
Everything is included in the price: special effects (designed by an actual event production company, they take this very seriously!), entertainers, party program, customer service staff, catering for children and adults and even the centrepiece of every party, the birthday cake! Basically all you have to do is show up.
As you can imagine, you get what you pay for so it's not a cheap option. You are welcome to bring your own catering and birthday cake, etc, but there are costs incurred with that also.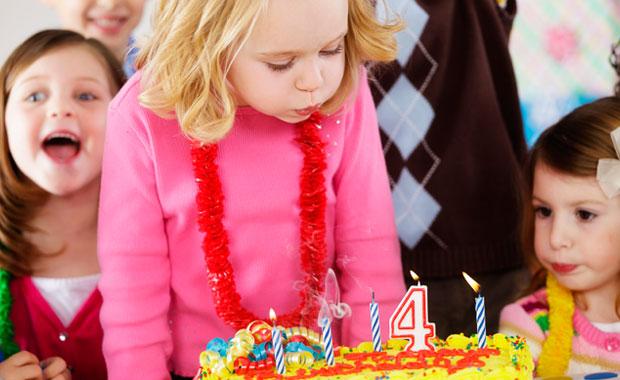 3. Melbourne Zoo
A birthday party full of adventure and exotic animals is on the cards if you party at Melbourne Zoo. They hold sessions at 10am and 1pm and host parties for tots as young as three.
Catering includes all your nostalgic favourites: fairy bread, party pies, mini pizzas, sausage rolls and hotdogs and even frogs in a pond. Other inclusions are the use of the outdoor bandstand area for two hours, a food and beverage attendant to supervise, colouring activities, animal biscuit decorating, and entry for supervising adults – prices are around $32-$42 per child.
You can also spring for lolly bags, birthday cakes, fruit platter, and adult catering options, if you're looking for extras.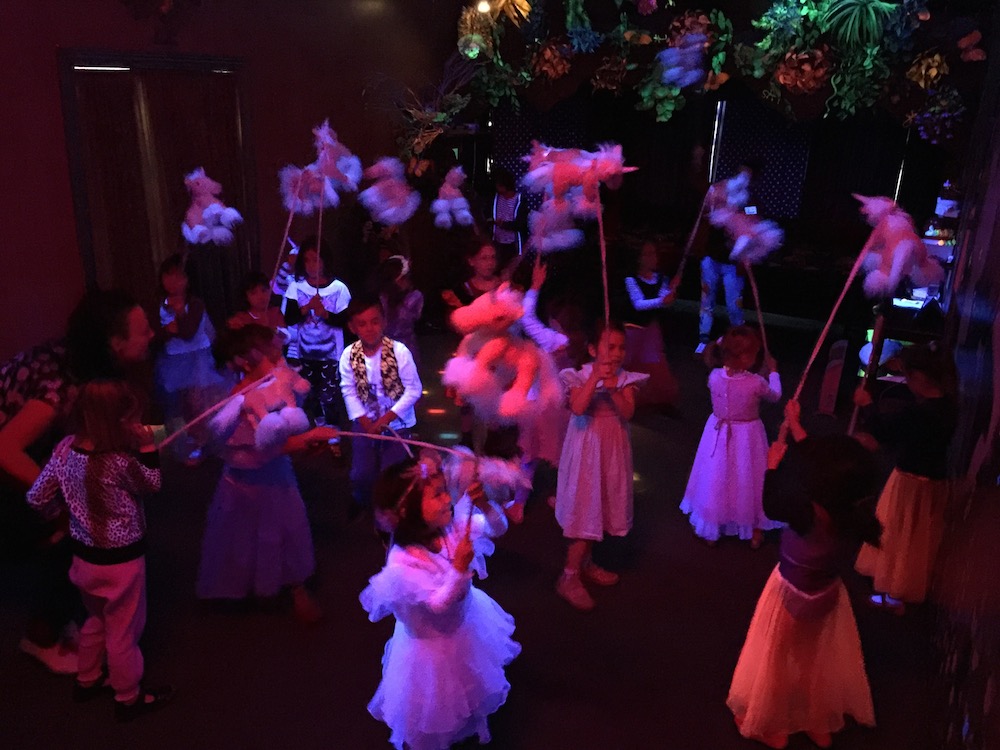 4. The Magic Unicorn, Essendon
For toddlers, the choice of party at The Magic Unicorn is The Enchanted Party, where a whole host of fun games, dancing, and costumes are available over the 1.5 hours (parties start from age 2). Party feasting is included, and the menu is comprised of fairy bread, chips, sultanas, chicken nuggets, hot chips, party pies and sausage rolls.
It is recommended to extend the party to two hours if you have more than 24 children coming, and the all-inclusive price is cheaper on weekdays. A parent lounge with complimentary tea and coffee is provided, and you can also bring your own snacks.
5. Inflatable World
There are 18 massive Inflatable World indoor inflatable playgrounds across Victoria, generally in indoor sports stadiums. Let the kids run wild climbing, bouncing, crawling and exploring the bright inflatable attractions and they'll come back to the party table hot and sweaty but with an appetite to devour the party food provided. And it's not just for the kids — parents can join in the bouncy party too!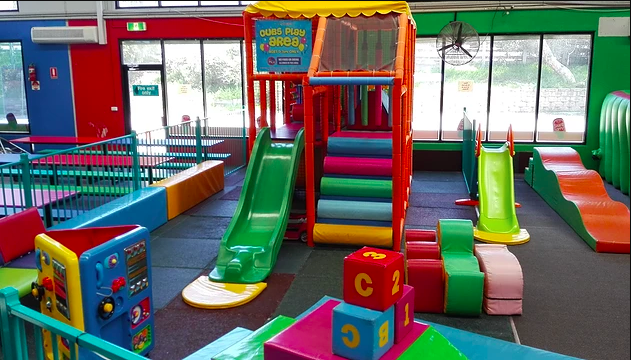 6. Rare Bears, Eltham
For a soft play centre a bunch of toddlers can have a run around in before their fairy bread, head to Rare Bears in Eltham. Their birthday parties include entry for up to 8 children, snacks, lolly bags, choice of three hot menu options, unlimited cordial and/or water, invitations, and a return pass for the birthday babe. Weekday parties are cheaper, add-ons are available, and you can also order an ice-cream cake to come out at the end.
Where do you like to go for catered birthday parties?
Reviews
Good review with a great selection of the very popular choices - very good venues in the selection ! Well done!
Hey, great review - with so many options out there, this is a selection of some of the best.