Best Autumn Shows For Kids In Sydney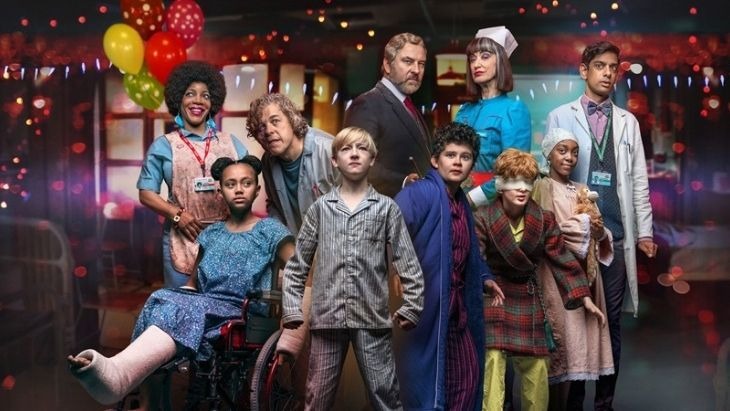 Theatre shows are a great way to entertain kids inside during the colder months—and luckily for us, there are plenty of kids shows in Sydney to keep us occupied.
Catching a show at one of Sydney's iconic locations is the perfect way to immerse your kids in all-things dramatic, so we've rounded up the best shows for kids in Sydney this autumn—from the big to the small—and we don't think you'll be disappointed!
1. Riverside Theatres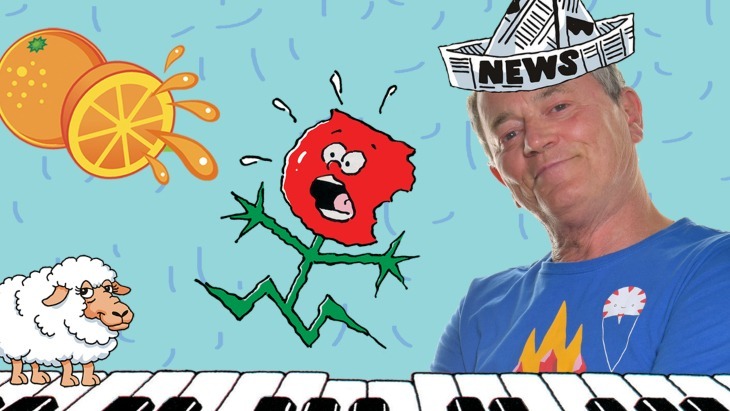 With three, count 'em, THREE productions to showcase this autumn, Riverside Theatres is a must-visit destination for some theatrical fun.
There's the musical extravaganza and feel-good singalong of Peter Combes Greatest Hits Show; a musical tour down memory lane with Peter singing all his best-known songs! There's also the ultra-witty and entertaining Just Romeo and Juliet, which follows Andy, Danny and Lisa as they rehearse the greatest love story ever known with hilarious results. And don't miss Brass Monkeys—a show that celebrates kids who march to the beat of their own drum. Bursting with high calibre acrobatics, a ton of comedy, live music and high flying tricks, this show is perfect for little kids and grown-ups who like a big brass belly laugh!
Where: Riverside Theatres - Cnr Church and Market Street, Parramatta
When: 7th, 8th and 14th of April 2021
Cost: From $18-$22 per ticket
2. PAW Patrol Live! Race to the Rescue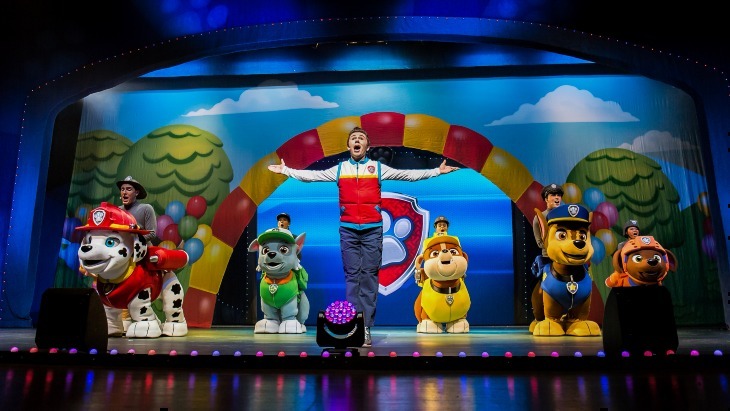 Public service announcement! The hugely popular PAW Patrol Live! "Race to the Rescue" will be returning to Australia in April 2021! PAW Patrol Live! "Race to the Rescue" brings everybody's favourite pups back to the stage for an action-packed, high-energy, musical adventure to rescue Mayor Goodway when she goes missing the day of the Great Adventure Bay Race.
The tour will hit Sydney on 22 May, so start booking those tickets!
Where: Aware Super Theatre at ICC Sydney & Newcastle Entertainment Centre
When: May 2021, 10.00am and 1.00pm
Cost: From $29.90
3. City Recital Hall Presents A Little Lunch Music: Carnival of the Animals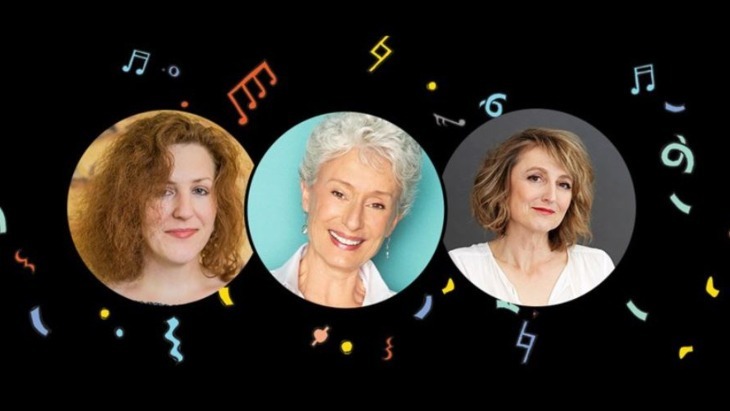 For all lovers of animals and music, City Recital Hall's Carnival of the Animals is a real treat. Experience the wonder and whimsy of Saint-Saëns' Carnival of the Animals in this brand new interpretation that takes you on a musical journey to march with lions, hop with kangaroos, and glide with swans!
Where: 2 Angel Place, Sydney
When: Tuesday 20 April 2021 at 12.30 pm (1-hour duration)
Cost: $19 (no booking fees apply)

To book tickets, please visit City Recital Hall's website.
4. Erth's Prehistoric World At Sydney Opera House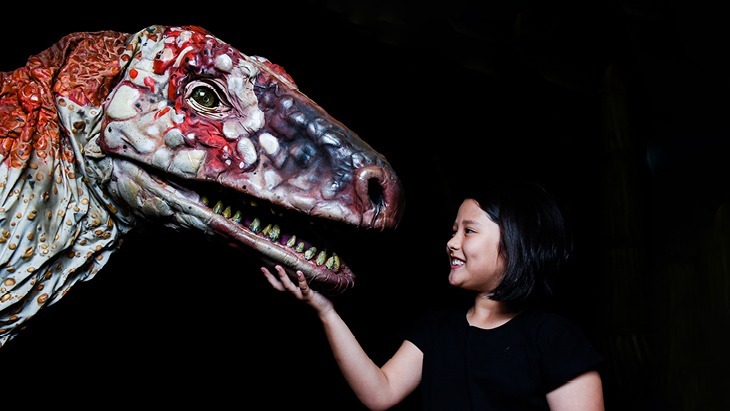 Dinosaurs fans, get ready to go on a prehistoric adventure like never before at Sydney's Opera House's Erth's Prehistoric World. Travel to the deep of the ocean to discover ancient bio-luminescent creatures and marine reptiles, then back to dry land to witness some of the most amazing dinosaurs to have ever walked this earth! Book your tickets to Erth's Prehistoric World via the website.

Where: In The Studio at Sydney Opera House
When: From 6 to 18 April 2021
Cost: Tickets from $39
5. Bluey's Big Play The Stage Show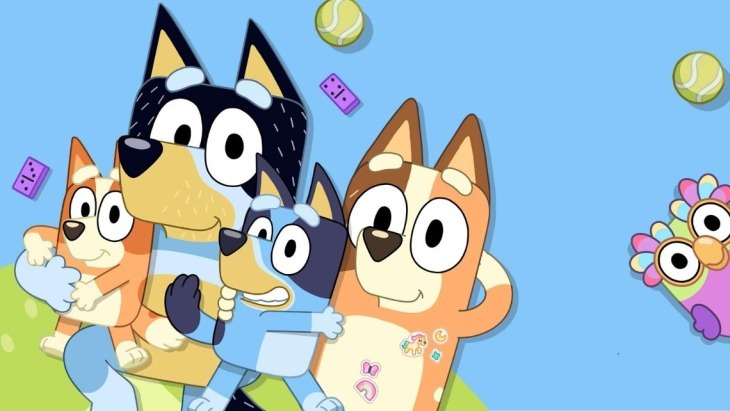 Coming in May 2021 to the Sydney Opera House, Bluey's Big Play will bring to life the charming everyday world of Australia's favourite TV family and all their usual shenanigans. This playful, touching show promises to be a delightful theatrical experience for children and adults alike. Don't miss out—book your tickets now!
Where: Sydney Opera House
When: 19-23 May 2021
Cost: From $49 + Booking Fee.
6. Kids Puppet Shows at Puppeteria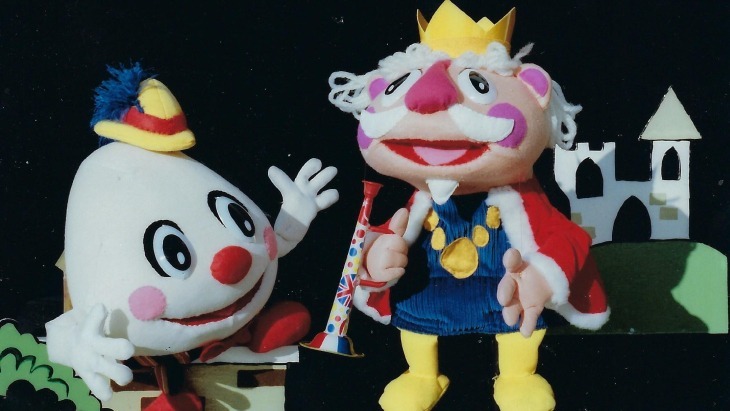 The Jeral Puppets will be presenting a host of exciting shows this autumn at their Puppeteria Theatre in Castle Cove. Little Red Riding Hood, Hooray For The Easter Bunny, Little Red Hen and the Grain of Wheat, Little White Duck, Old King Cole, The Hare & The Tortoise, Jack and the Beanstalk and more are all on the program! These classic puppet shows are a fun and affordable way to expose little ones to some exciting live theatre this season, check out the full program and book tickets here.
Where: Puppeteria Theatre, 12H Denawen Ave, Castle Cove
When: 18 Feb - 18 April 2021
Cost: $12 per child and $15 per adult
7. Frozen The Musical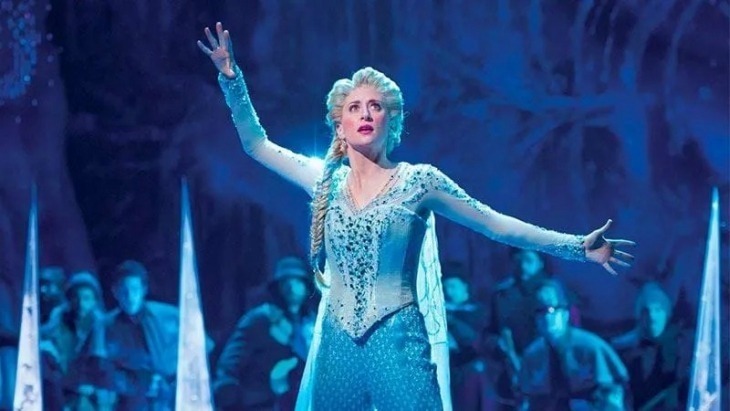 Disney's Frozen, the hit Broadway musical, has been at Sydney's Capitol Theatre since December, and the good news is that it's here until March! Boasting an all-Australian cast and award-winning choreography and songwriting, any little Frozen fan is sure to light up at their favourite characters coming to life on stage! With only a month remaining, don't miss your chance to see this awe-inspiring show in the flesh—book tickets now!
Where: Sydney's Capitol Theatre
When: From 1 December 2020 to 21 March 2021
Cost: Ticket prices vary.
8. Charlie and the War Against the Grannies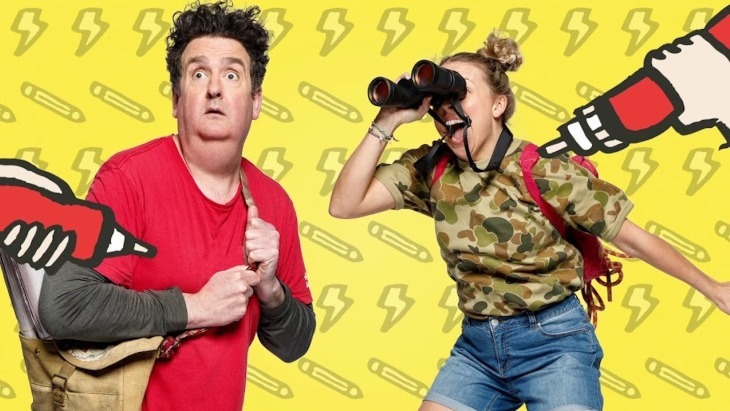 Charlie and the War Against the Grannies bursts on to the stage in a rampaging musical comedy for children aged 5 and up! Written by and starring Alan Brough, this hilarious production comes to life with shadow puppetry, live music and three really stinky farts.
Charlie and the War Against the Grannies is a must-see kid show this autumn!
Where: The Playhouse at the Sydney Opera House
When: 6 to 9 April 2021
Cost: Tickets from $29
9. The Midnight Gang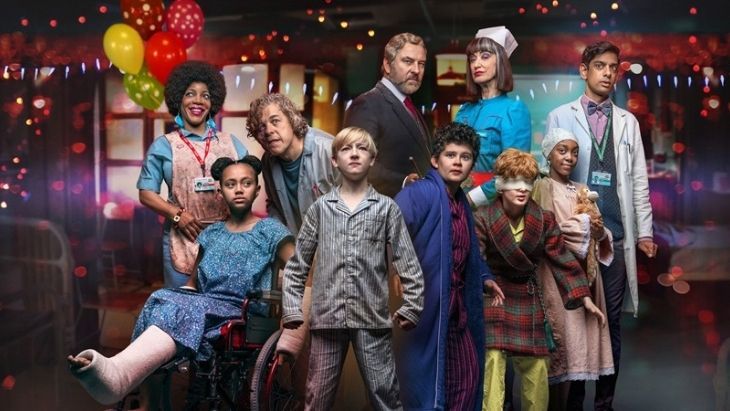 If you've got some David Walliams fans at home, you all won't want to miss the live stage show of his bestselling The Midnight Gang. Each night when the clock strikes midnight, The Midnight Gang goes on a series of amazing journeys as they turn the hospital into the places they've always wanted to go and make dreams come true.
Brought to life at Riverside Parramatta, kids aged 6 and up are invited to join The Midnight Gang on their amazing adventures! Book your tickets here.
Where: Riverside Theatre, Parramatta
When: 8 to 9 March 2021
Cost: $34
10. Tinkerbell & The Dream Fairies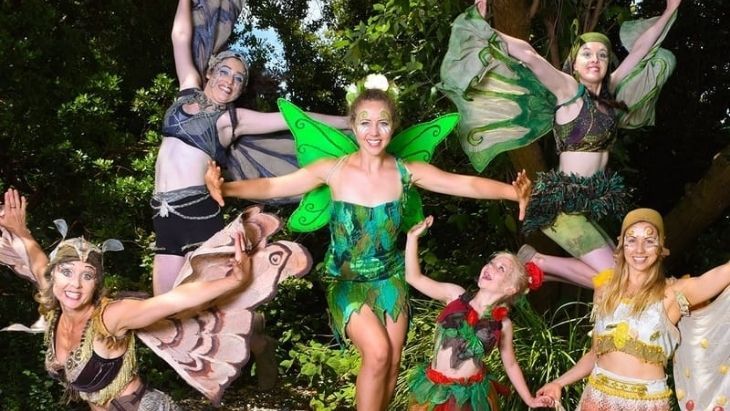 Join the magical fairies as they go on an exciting musical adventure in Tinkerbell & The Dream Fairies! In an enchanting world of song and dance, the adventurous Tinkerbell meets up with the fairies from A Midsummer Night's Dream. To make things even more fun, the audience is invited to dress up and join in! Come as a fairy, an elf, a Jedi, pirate or a superhero! Everyone is welcome to join this sparkling adventure with a special visit to 'Bubble Land' to help Tinkerbell and her new fairy friends find her lost wings. ‍
Where: The Royal Botanic Garden Sydney
When: 7 - 18 April 2021
Cost: Tickets range from $20 to $30
More Autumn Things To Do
Best New Kids Movies To Watch This Autumn
Best Animal Activities For Kids
Where To See Autumn Colours
Have you signed up to our newsletter? Join ellaslist to get the best family and kid-friendly events, venues, classes and things to do NEAR YOU!