10 Ways to Ensure Your Trick or Treating Is Not A Nightmare!
Preschoolers
Family
Kids
Mums & Bubs
Parents Only
Teens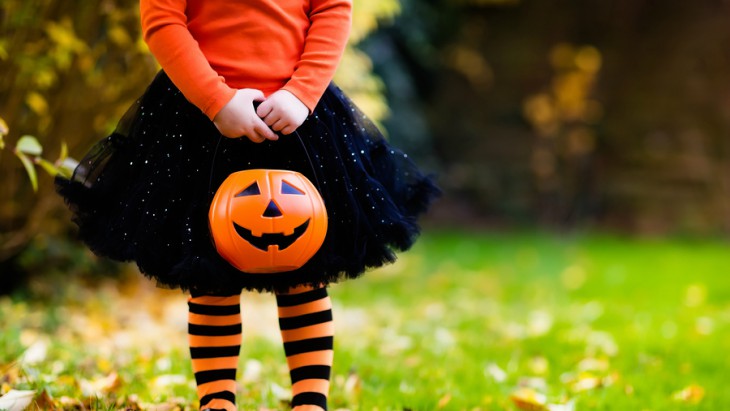 By: Marie Ashworth, ellaslist
Unprepared! That's my previous history when it comes to Halloween. Before my son came along the most I did was frantically search in the back of the pantry for anything that resembled a treat when the doorbell rang.
These days I've come to realise that Halloween in Australia is much more of an event than it is where I'm from. The shops fill up with crazy costumes and ghoulish lollies from late September, all ahead of the much-anticipated Halloween custom of trick-or-treating. A kid's paradise!
Of course, my young son is going to love dressing up (our hot tips for last-minute costumes are here, if you're the unprepared type too!) and scoffing the treats, but it's also a really lovely way for us to get together with other families in our neighbourhood.
Seeing as it's a fairly new experience for us, I've done my research and come up with the best ways to prepare for a great trick or treating Halloween experience with kids. I'd love to hear your tried-and-true tips, so feel free to add them in the comments!
1. Organise A Group Event
One of the best ways to experience trick-or-treating safely is to get together with other parents in your street/area. It's also a great way of getting to know other local families. Have a list of who's participating and plan your route. One parent should stay at home to welcome trick-or-treaters while the other escorts the group to each house on the list.
2. Give Plenty Of Notice To Your Neighbours
If you're not joining an organised event and plan to ring the bell of a neighbour, don't catch them unprepared or scare them with a group of ghouls standing on their doorstep, ask them well in advance if it's OK to stop by, either in person or by popping a friendly note through their door.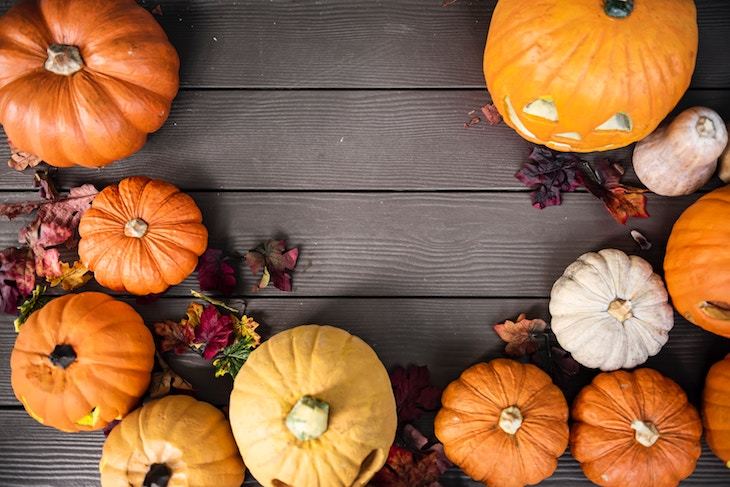 3. Get Your Costumes Ready Early
Getting into the spirit of things and dressing up as a wicked witch or scary ghost is half the fun (yes even for adults!). Make sure you sort out your costumes early.
Many retailers stock good value costumes or try your hand at making your own – it's amazing what you can create with a white sheet and some face paints! Remember to ensure your child's costume doesn't restrict their vision or movement which can cause an accident.
If you can decorate them with reflective tape or glow-in-the-dark stickers/paint, even better!
4. Show Others They're Welcome
Carve out a pumpkin – or give it an Aussie twist and carve out a watermelon! Hang a skeleton from your door, drape some cobwebs across your path or put up a poster; decorating the outside of your home adds to the spooky atmosphere and lets other trick-or-treaters know they're welcome.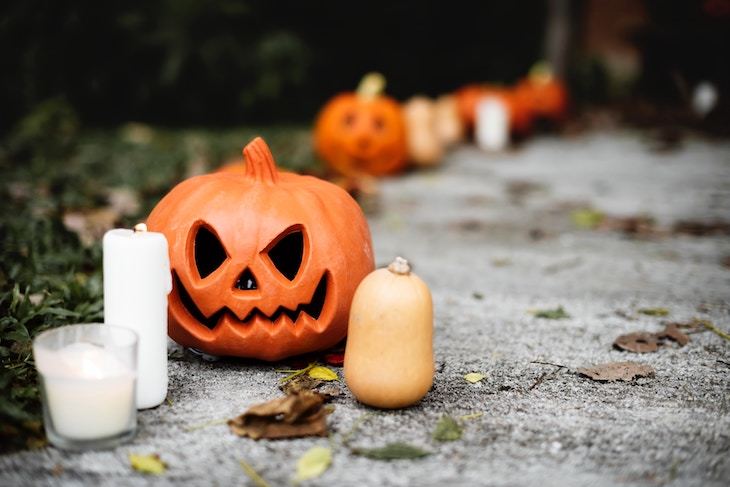 5. Get The Lollies In
Running to the shop for last-minute treats is not recommended unless you want seriously disappointed trick-or-treaters. Make sure you stock up on individually-wrapped lollies rather than bags of loose treats.
If you're going to be out on the evening of 31 October but still want to spread the Halloween cheer, leave your treats in a container outside your front door with a note inviting visitors to help themselves…to one not all!
6. Have A Practice Run
For little ones, the new experience of Halloween can be scary not fun. Be sure to explain to them what is happening and remind them that all those creepy costumes and decorations are not real or dangerous, they're for fun. A home run gives them the chance to practice their 'boos', 'trick or treats' and 'thank you's'.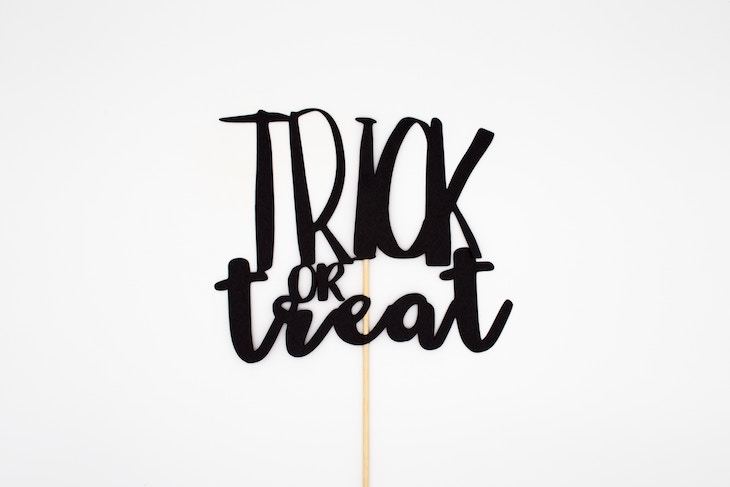 7. Safety Comes First
Make sure your kids understand the rules e.g. stick together, stay on the footpath, be extra careful crossing the road, never enter a stranger's house or car, etc.
Have an emergency meeting point in case anyone becomes separated from you and if you prefer to, inspect the lollies before they eat them (especially if your child has any kind of allergy).
8. Don't Forget
It's easy to forget something in all the devilish excitement but do try to remember to take the following with your on your trick-or-treating adventure: treat bags or buckets for your kids to collect their goodies, a torch to help navigate any dark footpaths, and your route/map so you know where you're going!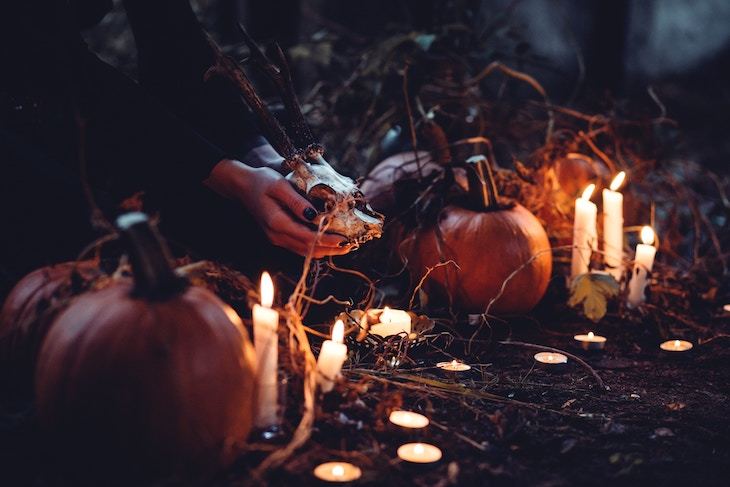 9. Cook Up Some Savoury Treats
Counterbalance all that sugar with some delicious Halloween-inspired healthier treats for a post trick-or-treating party or for when you get home.
Get creative with tortillas – carve them into ghouls and headstones before baking and serving up with a wholesome dip. Cook up some Hags Fingers, homemade Creep Crawly Pizzas or these Halloween Pumpkin & Cinnamon Biscuits.
10. Avoiding That Sugar Overload!
It would be hard for even a dentist to deny their kids Halloween lollies. They would suggest letting them gorge on their treats then make sure they brush their teeth thoroughly - it's apparently better to do this than save them and spread them out over days.
Or you could try and bargain with your own child – allow them a few treats then offer them something exciting (small toy/sticker book) in exchange for the rest of their treats. We've also heard of cash incentives being offered to older children!
You want more Halloween Fun? We've got more Halloween fun!
Check out:
Reviews
Thank You so much ellaslist! I followed these rules and my kids were fine at Halloween ;)