Best Halloween Events For Kids In Melbourne
By: Ayesha Khan, ellaslist
Suit up in your favourite witches and skeleton costumes, grab the garlic to ward off vampires, and head off these frightening fun events for the entire family across Melbourne.
Halloween is here to bring you mountains of lollies, good laughs, fun memories and perhaps a few panic attacks as well for good measure. BOO!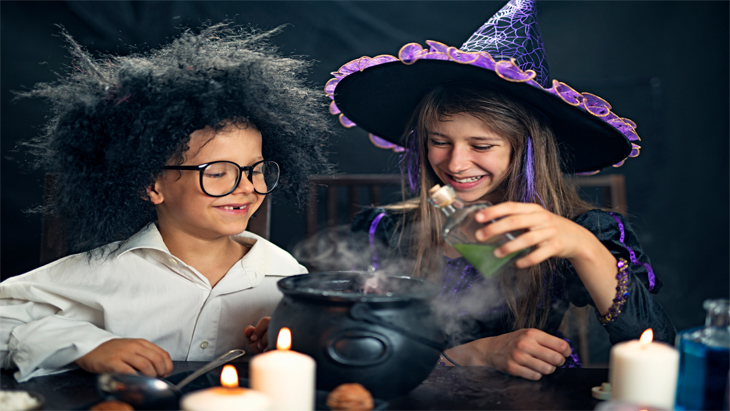 1. Hauntville
For the first time a truly-scary, heart-pounding Halloween festival, will take over Burnley Circus Park in Melbourne.
Held over two fright-tastic weekends in October, Hauntville the festival will feature two terrifying haunted house attractions, a witches cauldron-themed Fright Night Bar, a food festival, chilling performers, and plenty of spooky games and entertainment for all ages.
Families and children 12 years and under are encouraged to visit the Twisted Circus haunted house during the two-hour early bird timeslot, from 4pm-6pm, for a less-frightening but extremely entertaining Halloween experience.
What you need to know
Where: Burnley Circus Park, Swan Street, Burnley
When: From 4pm, October 19 - 21, and 26 - 28, 2018.
Cost: Entry to the festival grounds are free, entry to attractions rom $46, tickets available here.
For more information: Check out the website.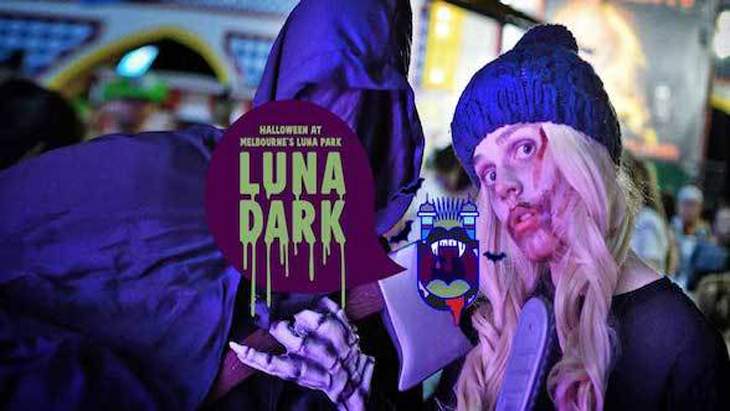 2. Luna Dark
Get set to scream this Halloween as Melbourne's Luna Park transforms into Luna Dark, a spook-tacular Halloween weekend full of Carn-Evil delights! You must beware, throughout the Park, a wide range of spooks are waiting to frighten you. You never know what will be around the next turn.
For the younger spook-seekers, Luna Dark will have loads of Saturday and Sunday fun activities that are a little less fright-filled.
What you need to know
Where: 18 Lower Esplanade St Kilda VIC 3182
When: Friday October 26: 6pm – 11pm | Saturday October 27: Day 11am – 5pm OR Nnght 6pm – midnight | Sunday October 28: 11am – 5pm OR night 6pm – 11pm | Wednesday October 31: 6pm – 11pm
Cost: From $39.95, tickets available online.
For more information: Check out the website.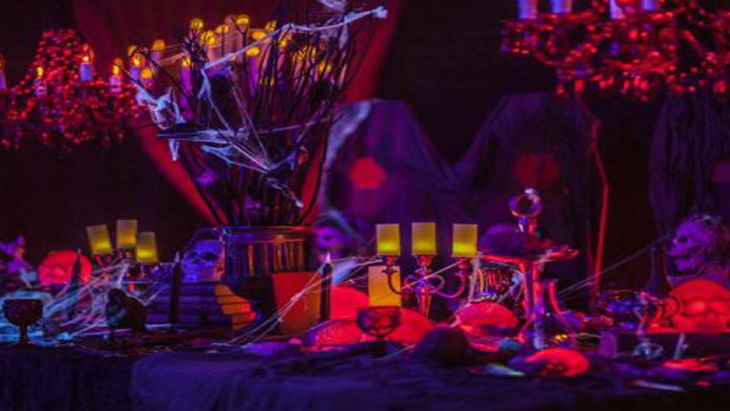 3. Spooktober Halloween Festival 2018
For the sixth year in a row, Spooktober Halloween returns to scare Melbournites and provide the people witha place to celebrate and experience the fun of Halloween.
See the grounds around St Kilda Town Hall dramatically transformed to include not one, but TWO Haunted Houses with different scare levels, the ultimate Trick or Treat Trail (sponsored by WIZZ FIZZ), Food Trucks, Halloween-themed games and activities, costume contests and more Halloween fun!
Halloween dress-up is highly encouraged, as the spooktacular Count Carisle will be personally handing out prizes to the most scarily dressed Trick or Treaters every hour during the festival hours.
As night falls, the After Dark Tours begin. Brace yourself as the doors of The Coven and Phobia creak reopen for anyone brave enough to enter...
What you need to know
Where: St. Kilda Town Hall
When: Wednesday October 31 - Sunday November 4, 2018
Cost: Free entry to festival grounds, attractions have an entry fee - find more here.
For more information: check out our event listing.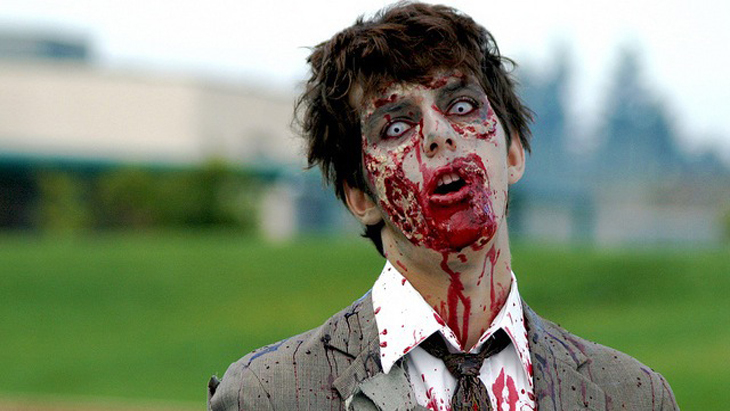 4. Fright Night at Hedgend Maze
Hedgend Maze's Annual Fright Night is a living nightmare. Encounter your worst fears over two terrifying nights where everwhere you turn is evil! Whatever you do…. don't leave any of your friends behind.
In small groups, your only source of light will be from a candle-lit lantern shared between your group. A creepy stroll down a dark pathway will lead you through some pretty disturbing scenes across the 20 acre park, including the giant 1.2k hedge maze filled with your worst fears and nightmares!
It will surely be a terrifying experience… are you ready? You're gonna wish you never came!
What you need to know
Where: 163 Albert Road, Healesville, VIC
When: October 26 & 27, 2018
Cost: $35 online or $43 at the door.
For more information: Head to the website.
5. Boo In The Zoo
Back by popular demand, extended to run for two evenings, Boo at the Zoo is the ultimate way to celebrate Halloween with your family!
It's a spooky time of year to be at the zoo... come along and Trick or Treat throughout the Pula Trail and experience a transformed Werribee Open Range Zoo.
Across two nights only, the Zoo will be home to Halloween-themed family entertainment suitable for all ages. There will be crafts and games, Halloween family-friendly characters and entertainment, trick or treating with themed doors located throughout the Zoo, and Wizz Fizz lolly giveaways for all guests.
You'll be joined on the night by Poppy and Branch from DreamWorks Trolls and Count, and Cookie Monster and Elmo from Sesame Street!
Come dressed in costume and join us for some freaky family fun!
What you need to know
Where: Werribee Open Range Zoo
When: 5.30pm – 8.30pm, Friday 26 and Saturday 27 October 2018
Cost: $15 for members, $30 for guests, FREE for kids 0–2
For more information: check out the website.
6. Halloween at Old Cheese Factory
The Old Cheese Factory Berwick will become a spooky playground for Halloween where the kids will enter the trick or treat trail and meet costumed characters along the way.

Activities, entertainment, roving characters and music for the whole family will make this Halloween a super-fun evening out.

Everyone is encouraged to come dressed up in their spookiest gear - the atmosphere will become spookier as the sun goes down, so choose your session wisely for the little ones.
What you need know
Where: 34 Homestead Road, Berwick 3806
When: 3pm - 9.30pm Wednesday 31 October, 2018
Cost: $12.50 for trick or treating (adult free with paying child), tickets available for purchase here.
For more information: Check out this event listing.