Check Out This Spooky (And Easy!) Halloween Dress-Up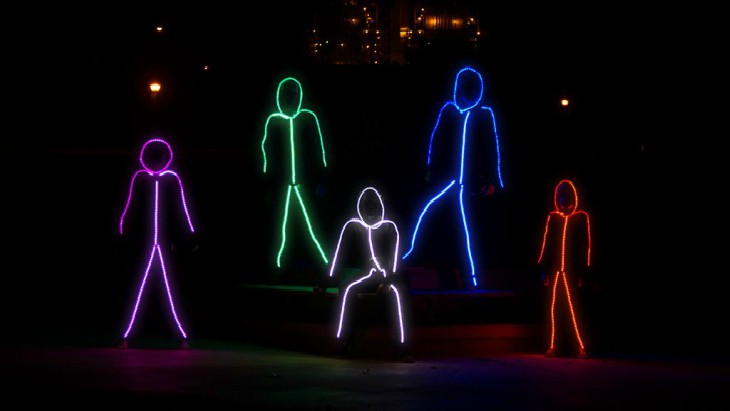 By: Phoebe Ackland, ellaslist
Don't leave your little one's Halloween costume to the last minute- get in early with this super cute (and maybe a tad creepy) stick-figure LED-light illusion costume. Not only will you be able to find your tot in the dark when trick-or-treat night rolls around, but they'll give you a few giggles as you go!
Source: Smartly
Avoid Last-Minute Costume Dramas
Imagine donning your whole family in these costumes and setting loose in your neighbourhood on Halloween night? We're not surprised that this costume has been watched millions of times on Youtube and plugged by the likes of Jimmy Fallon, Nightline and Good Morning America. The costume is from Glowy Zoey, and it comes in adult ($127), kid's ($102) and toddler's ($90) sizes, with optional add-on Mickey-Mouse style LED ears ($19). The best part? They ship to Australia!
Order yours online now to avoid the last-minute hodge-podge Halloween costume dramas.