See The Young Archies and Enjoy Fun, Free Family Activities at the Art Gallery of NSW
There are many ways for your family to experience art together these school holidays and the Art Gallery of NSW is just the place to inspire your little ones!
This is the ninth year the family-friendly Young Archie competition has run alongside the Archibald, Wynne and Sulman Prizes. The Young Archie is a celebration of young Australian talent – inviting artists between the ages of 5 and 18 to submit a portrait 'of someone who is special to them and plays a significant role in their life'.

You can now view finalists from each age category on display at the Art Gallery NSW until Sunday 26 September.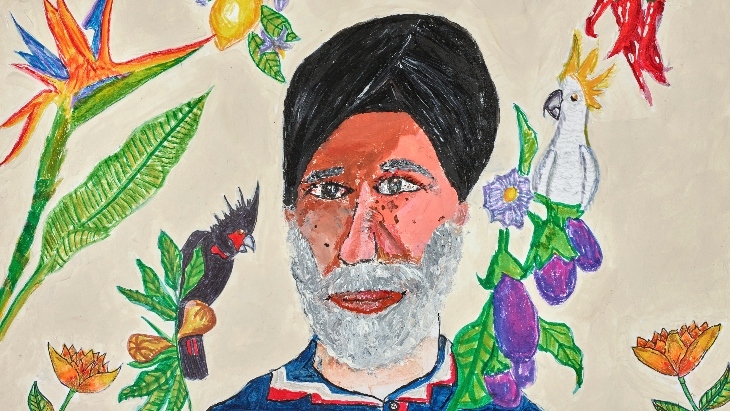 One ticket, two exhibitions: Book a date and time to see the Archibald, Wynne and Sulman Prizes 2021 and use the same ticket to see Archie 100, an exhibition dedicated to the rich history of the famous Prize. Celebrating a century of capturing people from all walks of life, from famous faces to local heroes, the carefully curated collection has artworks from every decade, highlighting how artistic styles and approaches to portraiture have changed over time.

Where: Lower level 2, Art Gallery of NSW
When: 5 June to 26 September 2021
Cost: $22 adult | $10 child | Under 5s FREE | $54 family (2 adults + 3 kids)
$20 concession | $18 member

Find out more at Archie 100 and Archibald, Wynne and Sulman Prizes 2021.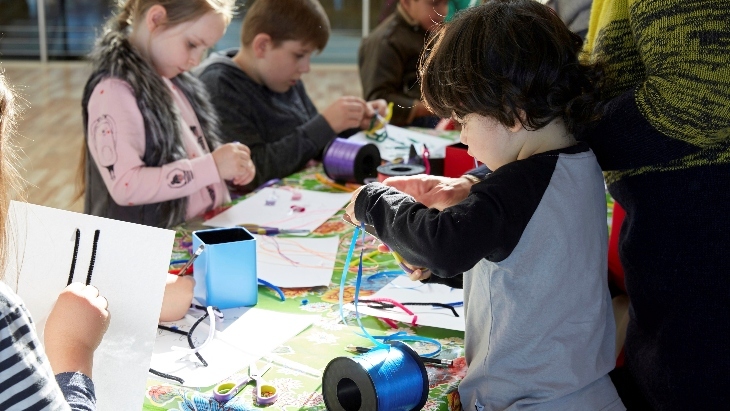 Fold-your-own origami 'chatterbox'
This activity is a great way to start a family conversation about any of the artworks in the Gallery that capture your attention, using a favourite kids game.

Children's trails
Featuring a selection of works on display, these little booklets encourage children to draw, write and use their imagination to form their own ideas and response to artworks in the Archibald Prize 2021 and 'The way we eat' exhibitions.

Children's labels
Alongside some artworks in The Archibald, Wynne and Sulman Prize 2021 and The way we eat exhibitions are specially written labels that encourage young visitors to look closely and discover more in a way that is meaningful for them, with active prompts that develop creative thinking and visual literacy.

Join these holidays for free artmaking activities. For children with their parents or carers. All materials and instructions are provided.

Monday 28 June – Friday 2 July
11am – 3.30pm
Create a colourful, kinetic artwork using geometric shapes, lines and patterns.
Entrance court.
Free, no bookings required.
For more information, please click HERE.

Monday 5 July – Friday 9 July
Celebrate NAIDOC Week
Be inspired by Kala Lagaw Ya/Yumpla Tok artist Alick Tipoti whose intricate work draws on the ancestral narratives of his people and the vibrant ceremonial life of his Zenadth Kes (Torres Strait) culture. Use your imagination to create your own underwater landscape inspired by Alick's art.
Entrance court.
Free, no bookings required.
For more information, please click HERE.

For more information and to book your tickets visit The Art Gallery NSW's website.

Tell them ellaslist sent you!