With All These Attempted Abductions, Here❜s How To Prepare Your Kids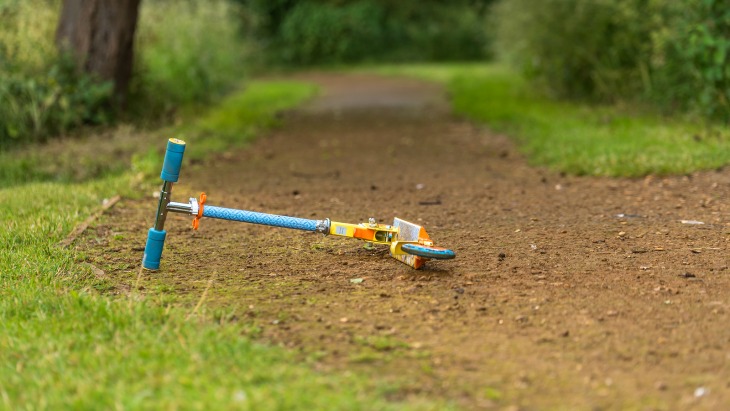 By: Phoebe Ackland, ellaslist
With the four attempted abductions in Sydney over the past week, there has been increased talk about how to prepare our children for dealing with strangers and scary situations that can happen even when mummies and daddies are close by.
First, a 15-month-old was picked up and carried away from a playground at Liverpool's Macquarie Street Mall. Next, a young girl was indecently assaulted by a man in Glebe, followed by a man taking the hand of a 3-year old girl in Leichardt and attempting to walk away with her. Most recently, a man armed with a knife attempted to grab a school girl in Summer Hill. Luckily, in all four instances, parents were there to fetch their children and the school girl was able to run away from the armed man, but nonetheless, they have parents across the Sydney area on high-alert.
'Stranger Danger' Might Have Had Its Day
Lots of parents have been thinking about how they can prepare and protect their children in case an unfortunate incident such as this occurs, and what seems to be the most popular approach at the moment is educating children about 'tricky people', rather than 'stranger danger'.
Although it's catchy and memorable, the idea instilled in children around 'stranger danger' is that bad people will look scary, suspicious or dangerous or act mean- whereas in most cases of attempted abductions, the perpetrators are often very friendly and approachable with children, some might have lollies, and others might just be asking for help.
Tricky People- It's Worked!
This is where 'tricky people' comes in. It's a concept created by Pattie Fitzgerald, founder of "Safety Ever After". Mother Jodie Norton had used the 'tricky people' approach to teach her young family about strangers and dangers, and luckily she did, because one day, her kids were faced with a scary situation.
Norton was in the emergency room with a ruptured ovarian cyst, according to Today, and her two boys (10 & 8) waited in the emergency waiting room for a neighbour to pick them up. They waited longer than Norton had expected (around 40 minutes) and in that time, were "approached by three strangers who asked the children to go into a hospital bathroom and convince their friend to be seen by a doctor." The boys, sensing their internal alarm bells ring, repeatedly refused. Norton wrote: "Tricky people are the new strangers. One of (Fitzgerald's) guidelines for knowing what people are unsafe is…tricky people ask kids for help. If a safe adult needs help, they'll ask another adult." So that's basically what 'tricky people' is all about: 'safe' adults never ask for a child's help, they ask other adults.
Later, as the neighbour finally arrived, a third male emerged from the bathroom at the hospital, jumped into a car with the other three adults, and drove off. Read Jodie Norton's full account of the story here.
Some Other Tips & Lessons
Safely Ever After are pretty much the gurus when it comes to protecting and empowering your children from dangerous people. They shared some more lessons and knowledge to instil in your kids to help them identify when a situation is going badly, and how to respond:
I AM THE BOSS OF MY BODY!
I know my NAME, ADDRESS, & PHONE NUMBER, and my parents' names too. (Don't forget: kids need to know their parents' mobile phone numbers!)
Safe Grownups Don't Ask Kids for Help!! (They go to other grownups if they need assistance).
I never go ANYWHERE or take ANYTHING from someone I don't know.
I must "CHECK FIRST" with my safe-smarts grown up for permission: before I go anywhere, change my plans, or get into a car even if it's with someone I know. If I can't check first, then the answer is NO!
Everybody's bathing suit areas are PRIVATE.
I don't have to be POLITE, if someone makes me feel scared or uncomfortable. It's okay to say NO… even to a grownup, if I have to.
I don't keep SECRETS… especially if they make me feel scared or uneasy. (No adult should tell a child to keep a secret).
If I ever get LOST in a public place, I can FREEZE & YELL or go to a Mum with Kids and ask for help.
I will always pay attention to my Special Inner Voice, especially if I get an "uh-oh" feeling.
Thanks to Safely Ever After for the awesome list. We are definitely going to prepare our children with these!
Check Out Just How Easily It Can Happen
The frightening social experiments of Joey Salads have gone viral on social media: he attempts to lure children away from playgrounds and public spaces (only after pre-warning their parents), and you'd be shocked at how easily children follow him. All it takes is a kind word, or even a puppy...
Source: JoeySalads Youtube