We Want To Try These Nutella Ice Cream Cones RIGHT NOW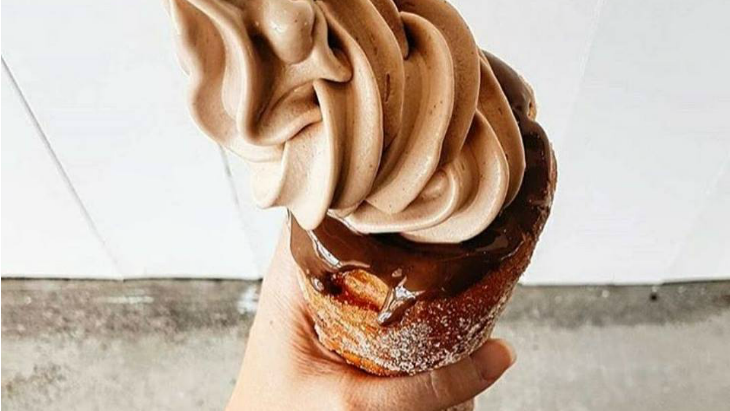 By: Phoebe Ackland, ellaslist
As Sydney-siders, there's always a new decadent dessert or crazy food hybrid to try, so it takes something truly mouth-watering to get us excited. It's a difficult mission, but the Tella Ball's Dessert Bar's Nutella Soft Serve has done it!
It's basically a cone-shaped doughnut dipped in Nutella, and filled with a mountain of Nutella-flavoured soft serve. Just imagine that sugar-dusted, pillowy dough with lashings of warm, gooey Nutella and the creamy licks of delicious soft serve. That is one food coma I'd be happy to never come out of....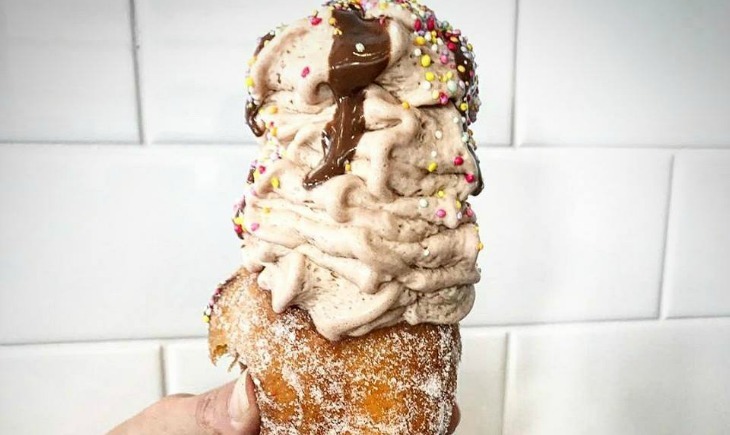 Maybe this is the perfect extra special treat your kiddos need before they head back to school on Monday. Just sayin'.
Love Nutella? Check out our favourite Nutella dishes all around Sydney, a simple homemade Nutella recipe, and Tella Balls- the dish that started the Nutella craze.