Top Tips For Healthier Takeaway That Are Dietitian Approved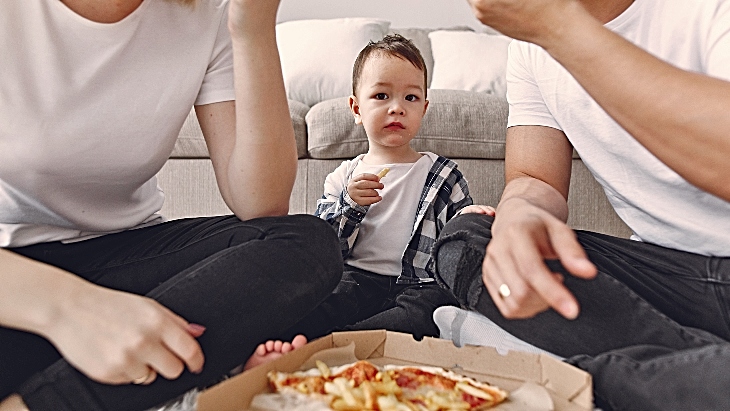 During the locked down days of the Coronavirus pandemic, when we couldn't see our friends and families or go to our favourite places, we turned to food for constant companionship. It has been a steadfast ally for convenient comfort, and the long days and constant cravings led us to seek out new and exciting ways to dine!
While we got busy in the kitchen with easy recipes and TikTok trends, splurging on take-away connected us to our 'normal' outside world, giving us a bit of buzz and well-deserved treat in the humdrum of housebound monotony.
Of course, this can wreak havoc on our health! Takeaway meals can be packed with high calories, saturated fats and salt, which adversely affect our weight, blood sugar levels, cholesterol and overall well-being. That is according to Accredited Practising Dietitian Amy Castelli, who insists we should only indulge in takeaway occasionally rather than consider it an easy and often go-to.
Castelli, part of the team at Baker Heart & Diabetes Institute, does understand that we all need to take time out of the kitchen, so if we must outsource our family meal, there are healthy options available. "We just need to make some smart choices," she says, so we can still support our local food favourites while keeping our health in check.
To make it super easy, the Insitute's choosing healthy convenience meals fact sheet lists the top three takeaway choices by cuisine:
Indian
• Tikka or tandoori dishes
• Tomato based curry e.g. vindaloo
• Lentils, chickpeas based curries

Japanese and Korean
• Sushi — vegetable, fish, prawn, egg, tofu, seaweed, avocado
• Steamed gyoza, mandu (dumplings)
• Steamed rice, soba (buckwheat) noodle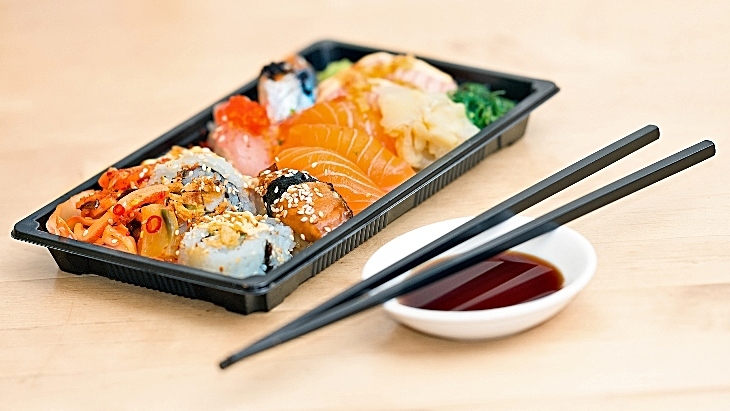 Thai and Vietnamese
• Rice paper rolls
• Noodle soup e.g. Pho or Tom Yum Soup
• Salads with lean meat, skinless chicken, seafood and plenty of vegetables and herbs, papaya salad

Chinese
• Steamed dumplings, bao
• Broth-based soups, chicken and corn soup
• Steamed, braised, stir-fried - fish, seafood, lean meat, skinless chicken, tofu with vegetables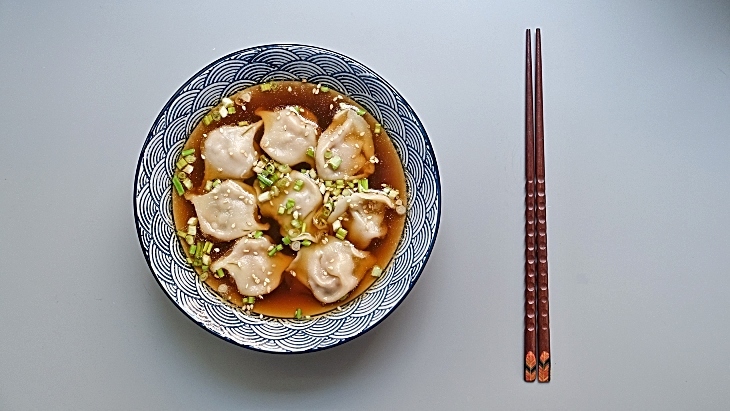 Mexican
• Burrito, fajita, soft taco, quesadilla
• Salsa, guacamole, lime
• Grilled corn cob

Middle Eastern and Greek
• Baked stuffed vegetables (capsicum, tomato, zucchini, or eggplant) filled with rice, minced meat, lentil and vegetable
• Kofte (minced lamb with cracked wheat)
• Pita bread with tzatziki, baba ganoush or hummus dips

Italian and Spanish
• Paella with seafood/vegetables
• Small, thin-crust pizza with vegetable toppings
• Bruschetta (tomato and basil)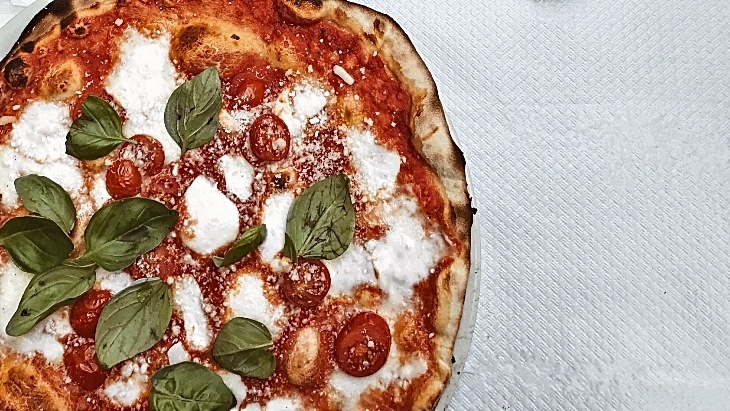 Some other top tips for healthier takeaway include:
• Add colour by basing meals around extra veggies or salads
• Try to avoid beige-coloured foods like burgers, pizzas or pasta, as these will be low in fibre and high in unhealthy carbohydrates and fat
• Choose healthier cooking methods such as grilled, steamed or braised dishes
• Split serves in half and enjoy leftovers the next day with an extra serve of salad or vegetables
• Avoid options with butter, cream, pastries or fried foods
• Go easy on sauces and condiments
• Choose water over sugary soft drinks or milkshakes
Most importantly, choose restaurants with several healthier choices on the menu. The Baker Institute has also produced an eating out fact sheet, which lists some popular chain restaurants with alternative options, including some unexpected surprises! Roll'd, Sumo Salad, Grill'd, Zambrero, Nando's Oporto, Guzman Y Gomez, Salsa's, Nandos, and Subway all made the list.
More Ways To Stay Healthy
Top Picks For Online Food Delivery + Meal Kits
The Best Online Workouts To Keep Fit At Home
Creative Cooking For Foodie Kids
Have you signed up to our newsletter? Join ellaslist to get the best family and kid-friendly events, venues, classes and things to do NEAR YOU!