Top 5 Best and Worst Gifts on Mother's Day!
By Arielle Nakache-Moulay, ellaslist
As any savvy marketer will be aware, Mums are known to do most of the household and gift shopping. So when it comes to Mums' birthdays and Mother's Day gifts, we are often made to feign appreciation when really, we'd rather re-gift, refund or choose our own gifts to ensure satisfaction is guaranteed. From what I hear, when Dads or partners do get it right, it can seem like a small miracle!
That's why I don't just hint at what I might like to receive to allow me feel appreciated on Mother's Day; I write a little note on a love-heart pad, send an email (even if we're in the same room) or make casual suggestions to my husband at a time when I know I have his full attention. It may sound ridiculous but if I don't make these obvious hints, it's put in the "You didn't tell me!" category.
After surveying a group of friends, I learnt that I'm not the only one who has been thrilled or less than enthusiastic, to put it mildly, upon the opening of a Mother's Day gift. Here's a list of the 5 best and worst gifts that have gone around in my circle, and then maybe have gone around again in the form of a re-gift or ended up going cheap at a garage sale…
Top 5 Worst Mother's Day Gifts

1. A striped adult onesie – hubby thought that since I liked to 'lounge' after hours he'd pick me up something super comfy online, but the medium size was made for a giant so he ended up wearing it!
2. Toilet brush and cleaning set – grrrrrr :(
3. A voucher for a hair-cut - when my friend turned up to the shop to use her voucher she found the shop had since closed.
4. Flowers from the local supermarket – this last minute thought was better than nothing, but the flowers were limp and almost dead after 24 hours. Added to that, I was left to change nappies back to back and deal with twin tantrums whilst hubby ducked out for this last minute gift – NOT HAPPY JAN!
5. Nothing, nada, zip – husbands are notorious for forgetting to arrange something for Mother's Day leaving Mums around Australia feeling pretty grumpy on this day (see below for some ideas to throw at your other halves to ensure this doesn't happen to you!)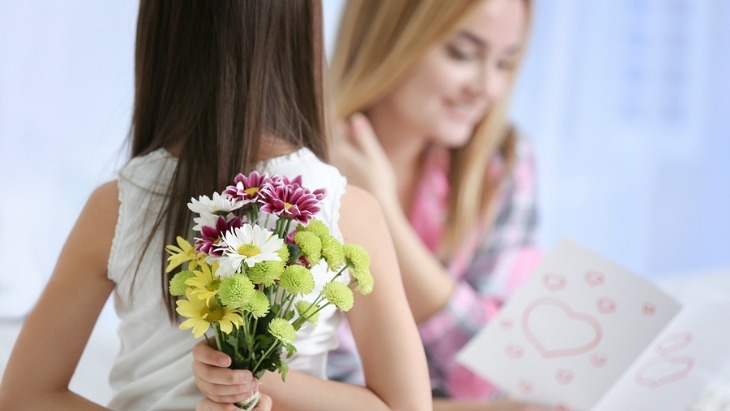 Top 5 Best Mother's Day Gifts

1. A week's worth of cooking gourmet meals so Mum doesn't have to cook for a week. Alternatively, you could always order her some Hello Fresh to make cooking at leats a little bit easier, and more delicious.
2. A poem written by the kids and delivered beautifully encased in a home-made cardboard frame.
3. Half a day of baby-sitting so Mum and Dad could have an afternoon surf + fish and chips date.
4. A luxury overnight stay in a hotel – without husband or kids! – so a new Mum could have a full night's sleep without her 5-month-old twins waking her up.
5. Becoming a Mum – sure it's a bit corny, but this was common amongst of lot of my friend's Best Mother's Day Gifts, especially so for me. After a lot of trial and error, it took my husband and I almost a decade to start our family. So when I finally became a Mum it was hard for me to imagine that I could have anything else on my wish list since my dream to start a family pretty much deafened any other desire.
Now that I've been a mother for a couple of years, I can begin to conjure new dreams containing my twins boys, including a road trip around Australia with lots of surf adventures on the way. In the meantime, if I can't get into the water to catch some waves on the 14th, my wish for this Mother's Day is much like everyone else's – a bit of pampering, some bubbly and some time-out on my own if possible.
Stuck for Mother's Day Ideas?

If you're stuck for ideas for what to do on Mother's Day why not take a leaf out of my book and send the kids or partner some suggestions to make it easy for them to organise a great day for you and/or the family. Check out our ideas for the Creative & Fun things to do with Kids on Mother's Day and Best places for Breakfast, Brunch & Lunch on Mother's Day.
Whatever you end up with, the team at ellaslist wish all Sydney Mums an indulgent, abundant, fun and adventurous Mother's Day.
Reviews

Reviews get lonely too
Be awesome and write a review