The Best Podcasts For Mums And Dads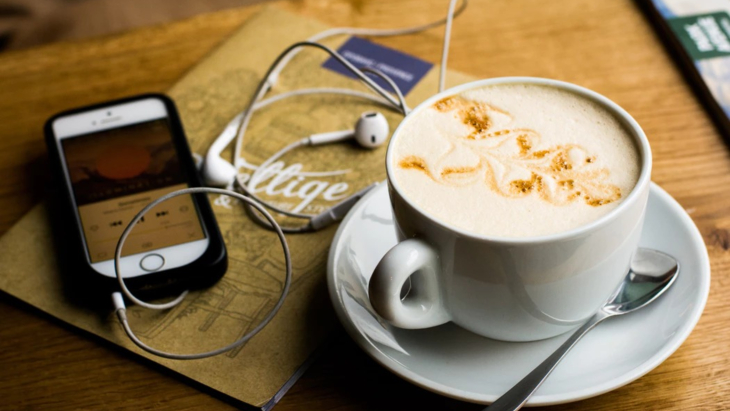 Sure, you love being a parent, but you aren't JUST a parent. From time to time, you're probably going to want to fill your head with something that doesn't revolve around parenthood, or if it does—it offers a refreshing, realistic take that's a welcome alternative to the picture-perfect, insta-parent movement.
Here are the best podcasts to plug into - whether you're self-isolating, pushing a sleeping baby around the block, commuting to and from work, or when you just get a few moments of peace to enjoy some down time.
Happier with Gretchen Rubin
When it comes to happiness, Gretchen Rubin is the go-to girl. The author of The Happiness Project, Gretchen comes together with her sister Elizabeth Craft for an inspiring weekly podcast that covers all things happiness, good habits and practical, manageable advice for navigating all that life throws your way. Sounds like exactly what we need right now!
Dad In Progress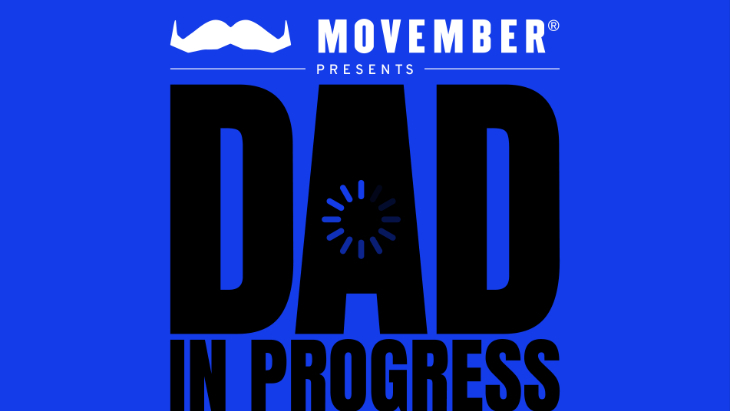 Presented by Movember, the Dad In Progress podcast is a five-part mini-series, where everyday suburban dad Raph Dixon is joined by Aussie dads from all walks of life including his mates, experts and famous fathers such as Osher Gunsberg, comedian Aaron Gocs, soccer star Archie Thompson, sportswriter Sam Perry and one of the world's most famous stay-at-home dads, Clarke Gayford - husband of New Zealand PM Jacinda Ardern. It's a joint collaboration between Movember's health promotion team, and the crew behind The Betoota Advocate so expect some laughs.
The Longest Shortest Time
The title alone sums up how we feel about parenting. Stories about the surprises and absurdities of raising other humans—and being raised by them. This podcast is for mums, dads, and anyone else who has been around kids long enough to know how crazy this parenting thing is.
One Bad Mother
Because, let's face it, we've all been there! This is an addictive, comedy podcast about motherhood and how unnatural it sometimes is. Listen to the one on what it is REALLY like when we are home all day with the kids - so relatable right now!
Alone: A Love Story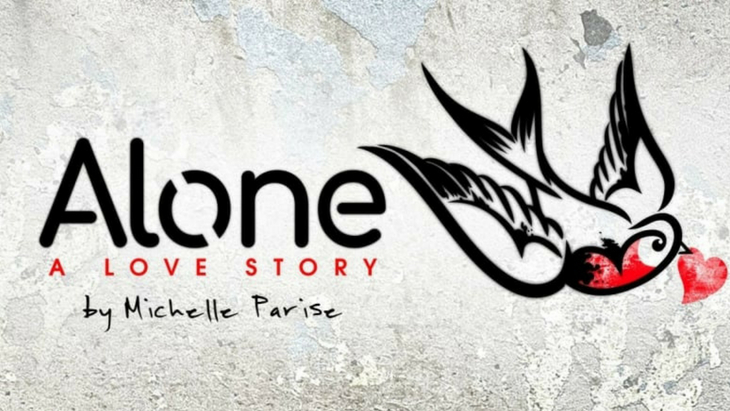 The perfect pick for escaping the mundanity of daily life, Alone: A Love Story is a memoir about love. The host, Michelle Parise takes listeners on a journey from the moment her husband informed her he was having an affair, through the heartbreak and what came next. The podcast discusses marriage, motherhood, sexuality and above all—love.
The Guilty Feminist
The Guilty Feminist, hosted by Deborah Frances-White, provides a supportive forum in which all of the main themes of 21st century feminism are discussed. A must for any woman who identifies as a feminist, this podcast speaks also of the insecurities that come with the principled label.
Mom And Dad Are Fighting

Produced by Slate Magazine, hosts Jamilah Lemieux and Dan Kois share triumphs and fails and offer advice on parenting kids from toddler to teens. We Are All Homeschoolers Now is particularly hilarious for this current climate.
Babytalk
Produced by the ABC, this podcast gives factual and inspiring advice on parenting that cuts through the white noise. Everything from breastfeeding to helping your child learn to read.
Women of the Hour with Lena Dunham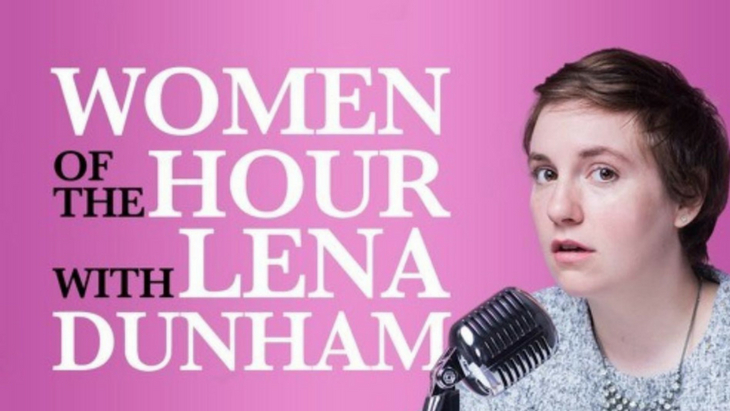 With the intention of celebrating women that blew her mind, iconic millennial feminist Lena Dunham hosts this podcast miniseries about love, friendship, work, women's bodies and a whole lot more. It's basically Girls in podcast form, so if you loved the TV show—you'll definitely want to make sure you're subscribed to this one.
The Lively Show
Created to encourage women to add an extra layer of intention to their day, The Lively Show by Jess Lively explores topics that range from female entrepreneurship and motherhood to wellness, relationships and more. The interview-style format enables viewpoints, ideas and perspectives to flourish, making it an ideal listen for women who are looking for life advice and encouragement.
No Filter with Mia Freedman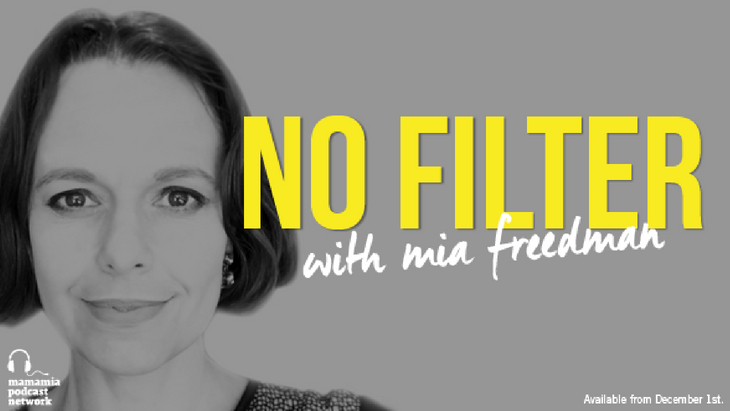 Offering a no holds barred approach to, well…everything, No Filter is a podcast that sees co-founder of Mamamia Women's Network, Mia Freedman, delve into conversations with interesting people on careers, success, family and a whole lot more.
Ladies We Need To Talk
By women, for women, Ladies We Need To Talk hosted by Yumi Stynes discusses everything from orgasms, motherhood, the pelvic floor and body image. It's a must-listen for women who love delving into more taboo topics while they sort through the laundry basket.
Serial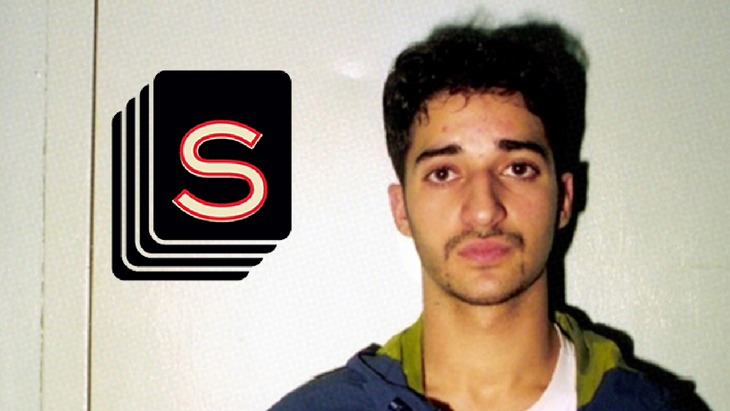 If you're new to podcasts, you have to start with this one! If you're old-hat of course you've listened to this already!
'Cause, sometimes, you just want listen to a big fat dose of true crime. If that sounds like you, Serial is a non-negotiable subscription in your podcast app. The investigative journalism approach tells the story of a boy who is still in prison for the murder of his girlfriend in 1999—and casts huge doubt on the accuracy of his conviction. It's officially the most popular podcast ever, so plug in!
More Virtual Fun
What are the Alternatives When Everything Is in Lockdown?
Online Educational Programs For Kids Incase There's A School Lockdown
Best TV Shows To Stream When You're Self-Isolating
Have you signed up to our newsletter? Join ellaslist to get the best family and kid-friendly events, venues, classes and things to do NEAR YOU!