Online Educational Programs To Help Your Kids During COVID-19 Disruptions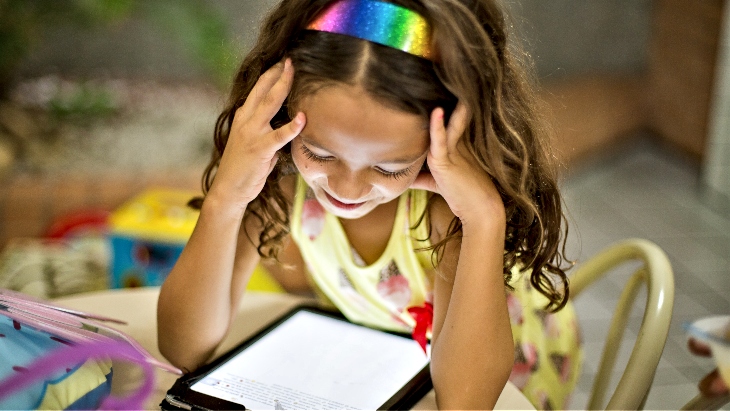 During the chaos of COVID-19 many of us were tasked with keeping kids entertained and out of trouble at home, and most of us had to rise to the challenge of keeping their education ticking along.

Even though most schools have gone back to normal, many parents tell us they are still picking up the pieces caused by so many weeks of disruption. Luckily there are loads of online educational tools that can help get our kids back on track.
Here are some of the best interactive learning resources around that kids can do at home, to keep their creative juices flowing and their little brains learning.
Kimberlin Education's Expert Classroom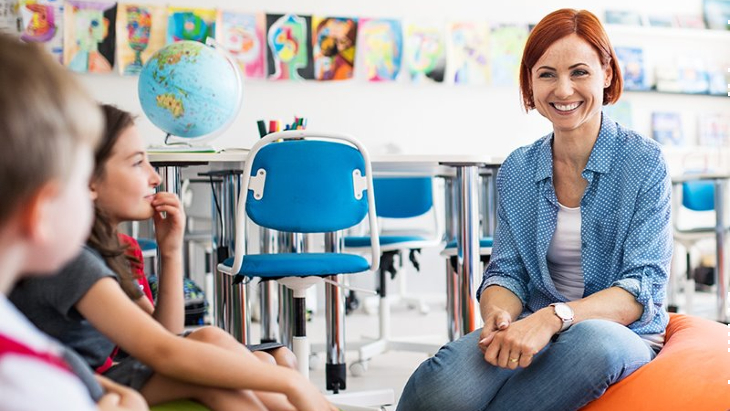 Do your kids ask you the curliest questions? Before you reach for Google, take a look at Expert Classroom! Here you'll find short, awesome educational videos for kids and teens on all sorts of topics. They introduce an 'expert' in each new video and chat through how they have come to know so much about their field. Everything from sustainability to technology to creative writing. The teachers introduce the topics and then interview the experts, with new content uploaded each week. Be sure to tune in on Fridays for a livestreamed Q&A session with an expert.
IXL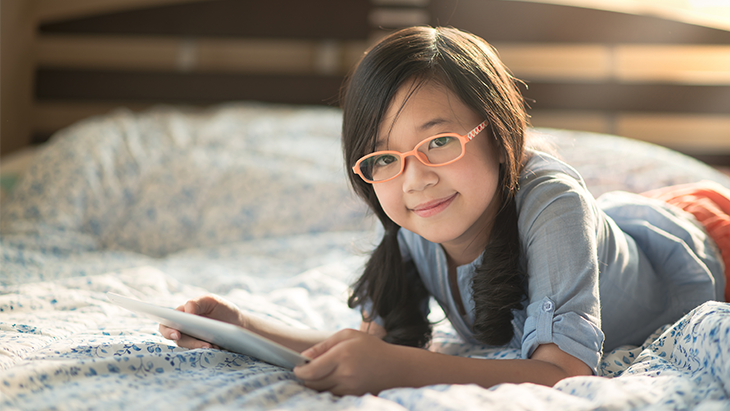 IXL is the world's most popular subscription-based learning site, and kids love using it! Offering unlimited access to Maths and English practice, the award-winning personalised learning program includes a huge variety of dynamic and interactive questions that keep learning interesting and fresh. Questions adapt to just the right level of difficulty to help your children learn at their own pace. With a comprehensive curriculum, individualised guidance and real-time analytics, plus vibrant visuals and fun prizes, IXL keeps kids engaged and excited about learning.
Sydney Olympic Park - Park LIVE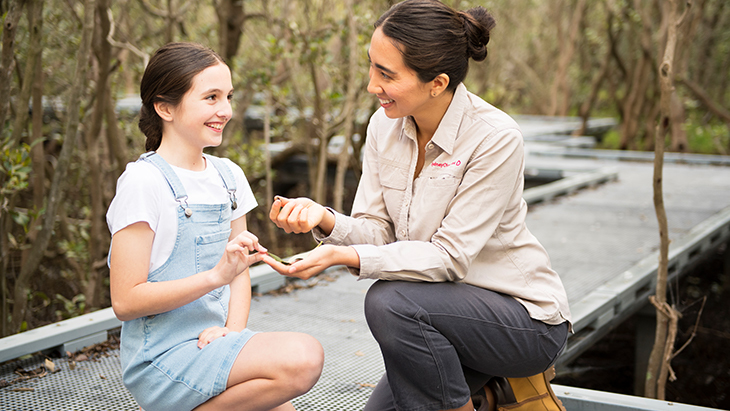 While we can't visit the Park for their fun range of recreation and school holiday activities, Sydney Olympic Park is bringing them to you! They have launched a brand new platform full of fascinating content and interactive activities so nature lovers to explore the Park virtually. Park LIVE has three channels: Arts and Culture, Learning and Discovery and Sport and Recreation. Take a virtual bird watching tour, browse art exhibitions and even exercise with Sydney Kings star Kevin Lisch. Enjoy nature talks, meet Park Rangers, take a virtual bike tour and more! There are also arts and crafts activities to keep the kids learning and entertained.
ABC Reading Eggs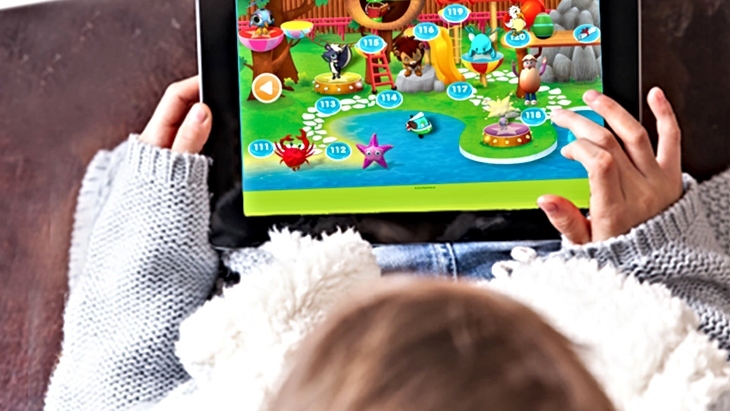 ABC Reading Eggs takes kids on a fun adventure through online reading games and activities that incorporate songs, stories and rewards. Developed by experienced educators and animators, the program focuses on a core reading curriculum that supports what children learn at school, helping your child can develop their skills in reading, phonics and comprehension in an engaging, fun way. ABC Reading Eggspress offers a similar platform for older kids ages 7 to 13. Register now to start your FREE 30 days of access to the ABC Reading Eggs as well as the ABC Mathseeds online learning programs.
Matific Galaxy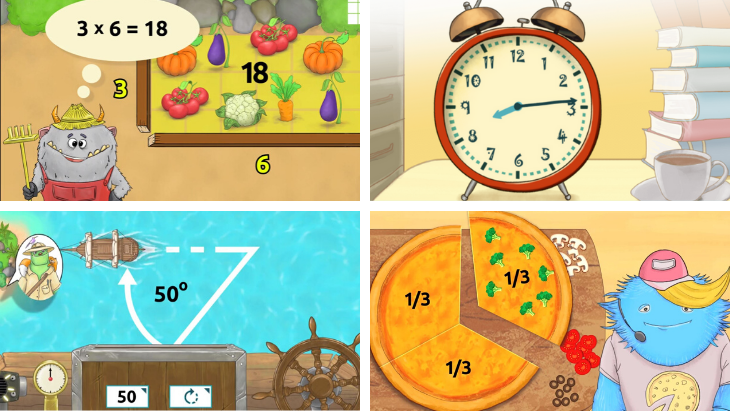 The perfect solution for at-home education, Matific Galaxy is an award-winning math program offering hundreds of adaptive and intuitive maths activities for primary school kids, aligned with the curriculum. Based on a spiral, progressive learning system, where concepts are reinforced and new skills will be introduced, the interactive and educational game-based activities provide a personal journey toward mathematics mastery. Progress at their own pace and through a unique sequence of interactive activities, students use immediate interactive feedback to adjust their thinking to tackle each problem. Watch as they explore new concepts, solve challenges and have fun!
Merlin's Education Toolbox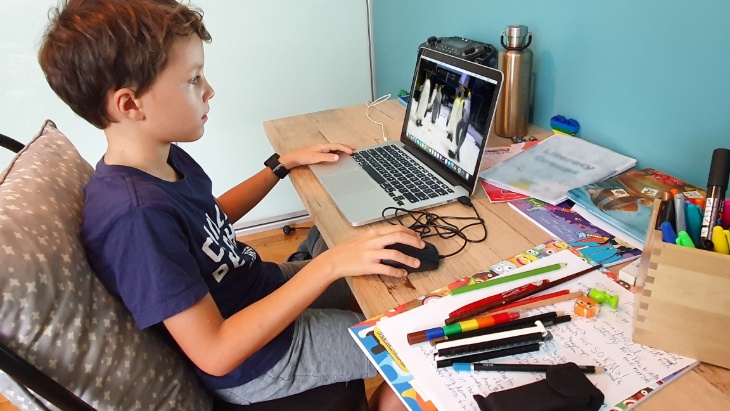 Since the widespread closures, the staff at SEA LIFE Sydney Aquarium, WILD LIFE Sydney Zoo and Madame Tussauds have banded together to bring the magic of the attractions into living rooms and hearts across the country via live stream videos. Now, in line with Australian Education Syllabus guidelines, Merlin has expanded their education offering to design a variety of worksheets, activities and videos available for the public to download for free. The educational toolbox resources cover a range of Science, History, Maths and English topics inspired by the attractions, including habitats, the food web, conservation, animal life-cycles, Maths with LEGO and more, with specific activities designed to meet the needs of various school stages. The portal also contains a 'Just for Fun' section which aims to break up the day with creative activities including colouring sheets and craft.
Museum of Contemporary Art: Digital Learning Resources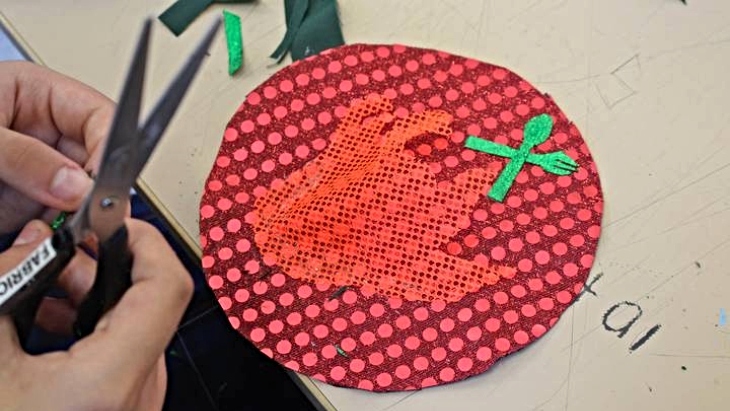 Co-produced by their artist-educators, the MCA Digital Learning Resources collection includes over 140 free activities and class kits designed for learners to engage with an artist, exhibition or theme. The kits can be used by parents for home learning, and cover a broad range of topical themes including climate change, feminism, food security, and Aboriginal and Torres Strait Islander language and culture, all inspired by previous MCA exhibitions. Access is free and available anytime via the MCA website.
Code Camp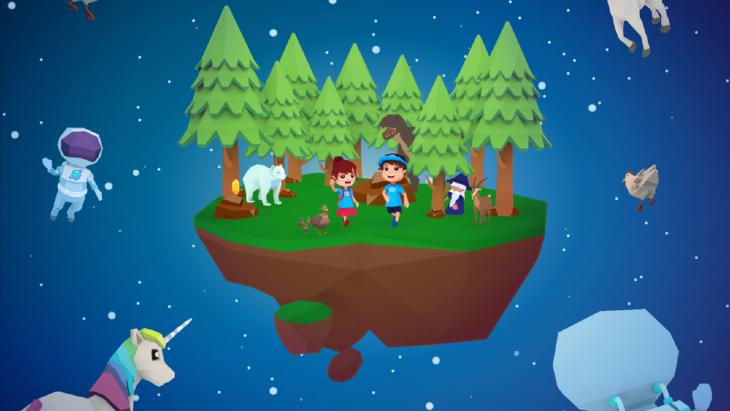 Keep calm and code on! Code Camp has opened their online coding platform, Code Camp World to the public to help keep kids engaged whilst stuck at home. You can now sign up for the service at codecampworld.com and gain access to two online lesson plans which will teach their kids how to build games using drag & drop coding. In addition to the two lesson plans, users can access a number of online video tutorials to continue their child's coding education online - all for FREE.
Artventure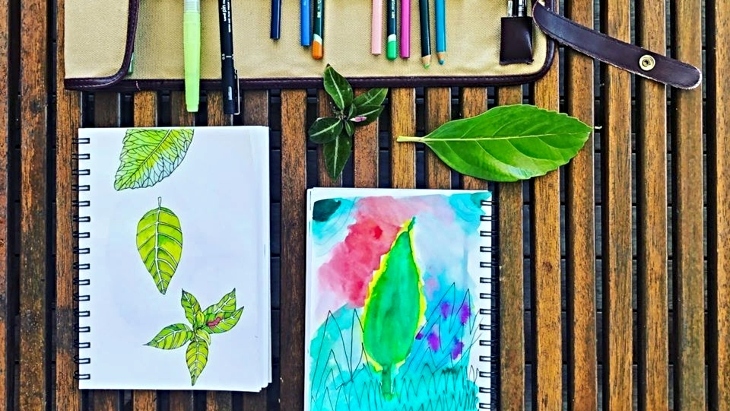 Like an at-home art class, Artventure assists your kids to develop and master their skills in drawing and painting. Artventure is trusted by homeschooling families worldwide as a valuable resource to fulfil the need for artistic expression and has long been a part of a holistic homeschool curriculum. Creativity is integral to wider learning and Artventure provides everything you'll need to grow your children's skills and confidence in art. Simply choose an artwork, watch how it's created and then follow along with step-by-step or use the lesson as inspiration to create your own artwork!
Twinkl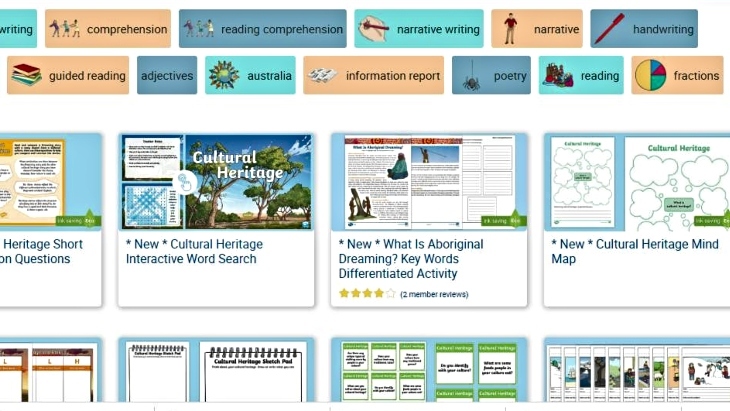 Twinkl offers teacher-created educational resources that can be used at each step of a child's learning journey, with a complete range of teaching, planning and assessment resources aligned to the Australian Curriculum. There are a wealth of activities to explore as well as ready-made learning packs and useful resources for parents designed specially to support home learning.
ABC Education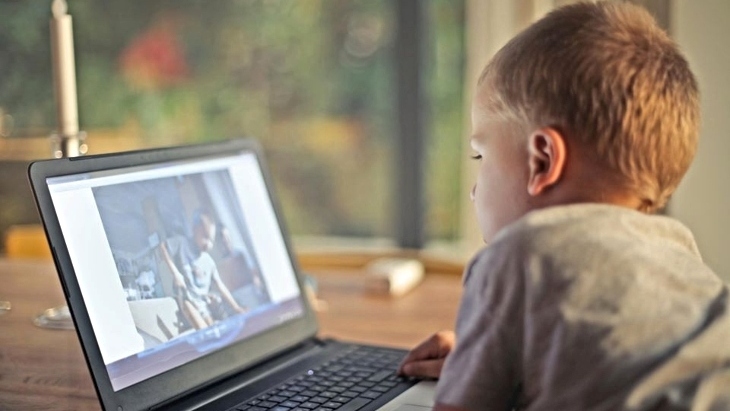 ABC Education is home to a huge range of high-quality educational content to use at home, with thousands of free, curriculum-linked resources for Primary and Secondary students. All of the resources are free and mapped to the Australian Curriculum, covering English, Maths, Science, Geography, History, The Arts and Technologies, including STEM. Explore videos, games, articles and beautiful multimedia digibooks to help give students a complete understanding across a wide breadth of topics.
National Geographic Kids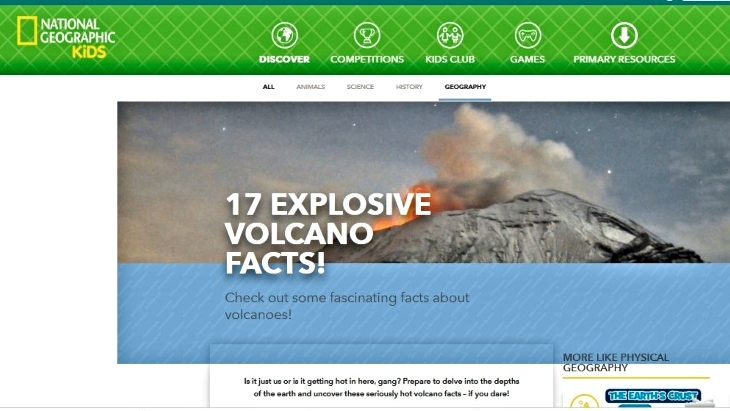 National Geographic Kids packed full with fun online games and activities that help kids explore by our wonderful world, discovering some of the coolest information from around our planet. Covering animals, science, geography and history, the site is bursting with interesting facts and exciting articles for young explorers to uncover. Explore their Primary Resources for engaging and curriculum-led teaching ideas and resource sheets supporting core subjects like English, Maths and Science as well as the wider curriculum with resources for Geography, History, Art and Culture. The Kids Club section focused on cool content written for kids and by kids!
Kids News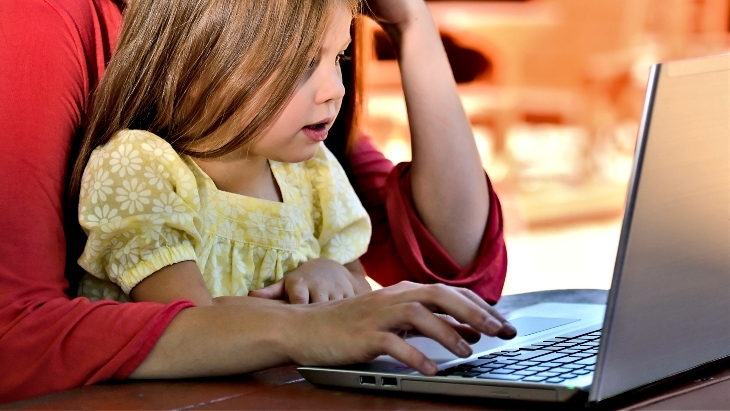 Kids News is a free and comprehensive media platform that publishes age-appropriate articles based on content from News Corp publications. Designed for years 3 to 8, it is a ready-to-go literacy resource using current daily news stories to support students learning. Three new articles are added to kidsnews.com.au each school day covering current affairs, key curriculum topics, interesting stories about people, animals and things, and Sport. Each story contains a Glossary of terms and words, pus and comprehension quiz and activities.
ABC-Ya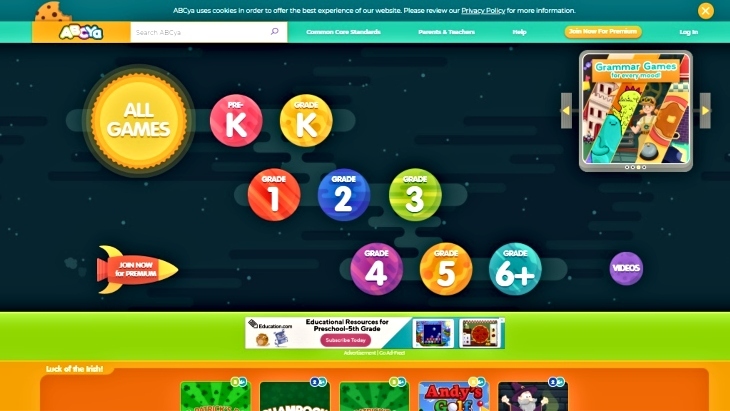 ABC-Ya is a leader in educational games for kids and a long-time favourite in countless classrooms and homes around the world. Designed by parents and educators, who understand that children learn better if they are having fun, ABCya has over 400 high-quality games that have been carefully crafted to maximize learning. All sorted by grade level, you can select from a range of categories including letters, numbers, strategy and skill, and covers a range of topics such as multiplication, parts of speech, typing, pattern recognition. Play all ABCya games for FREE on desktop computers.
Skwirk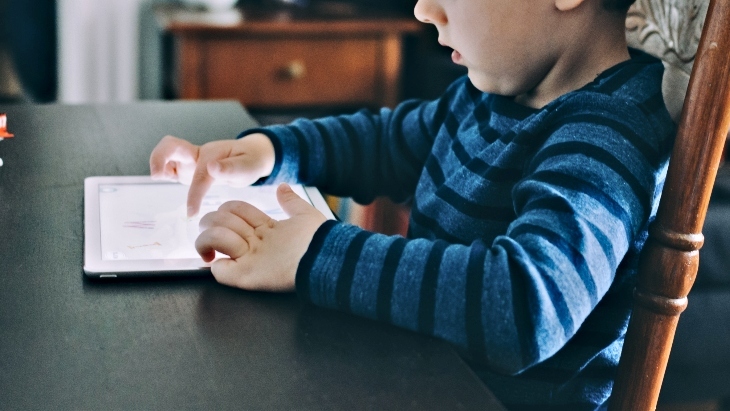 Skwirk is stocked with over 18,000 resources including animations, videos, images, quizzes, podcasts, games and activities across 6 core subjects all in one place. The fun and interesting platform helps students explore and develop the concepts taught in school, encouraging your child to become an independent learner at home. Australian owned and operated, Skwirk is written by Australian teachers and is aligned to the Australian Curriculum with up-to-date content, for each subject and each year level.
In Other Covid-related News
What are the Alternatives When Everything Is in Lockdown?
Which Is More Hygenic: Soap Or Hand Sanitiser?
School's Out: Is Homeschooling Right For Your Family?
Have you signed up to our newsletter? Join ellaslist to get the best family and kid-friendly events, venues, classes and things to do NEAR YOU!