The Best Kid-Friendly Cafes in Western Sydney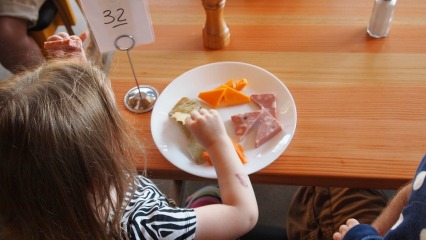 By Amy Schembri, ellaslist explorer
Here are some of the best venues for family dining in Western Sydney, with great kids menus and awesome facilities!
Criniti's- Castle Hill and Parramatta

Criniti's has the best pizza and awesome entertainment for kids. Whilst this is a bit more of a 'special occasion' type restaurant, it is perfect if you want a night out without spending a fortune! You can get pizzas in all sizes including 3 metres long! (Yes you heard right!) Whilst the kids can get a little bored sitting at a table, they will be entertained by the singing & drums which will almost happen AT LEAST once on a Friday or Saturday night. Along with that, your host will keep the kids entertained by providing pencils and colouring sheets! They also have a heap of special offers, including pizza making classes, and Parramatta's unlimited pizza and gelato Mondays and unlimited pasta and gelato Tuesdays!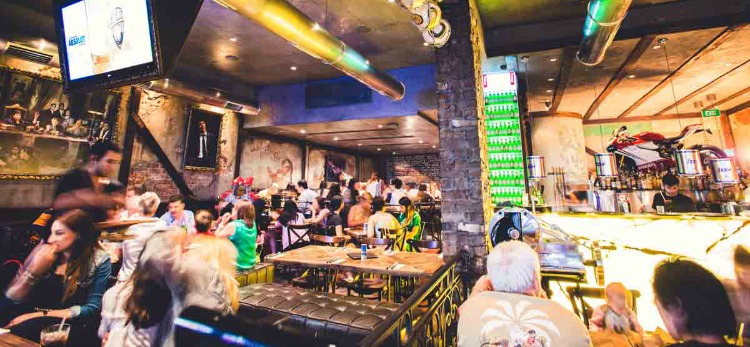 Source: Criniti's Parramatta
The Leaf Cafe, Stanhope Shopping Village-

The neat little Leaf Cafe has a fantastic deal for kids: only $4.95 for a croissant or muffin + an orange juice or milkshake. Otherwise you can always get a simple vegemite sandwich that won't cost a fortune! Table Service and complimentary water are located on the Kmart side of Stanhope Shopping Village. The best part? Once the kids have finished their meals, they can have a ball in the playland, whilst you enjoy your coffee in peace & an uninterrupted chat with friends!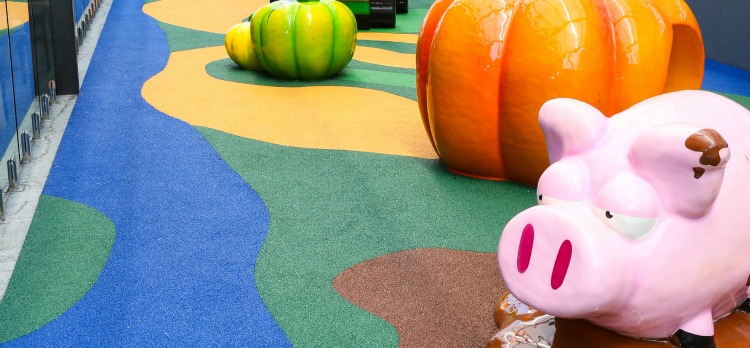 Source: Stanhope Village
AMF

Bowling, Rooty Hill


Prepare to be bowled over at AMF Bowling Rooty Hill! Booking online can earn you a heap of special offers including bundles of arcade tokens. AMF have really stepped out of their box, got rid of the whole 'Dominos Pizza' thing and have started a fantastic cafe that have a wide variety of lunch deals that don't cost an arm & a leg! Not exactly a 'playground', but with 34 lanes & also 32 games in The Arcade- it may as well be!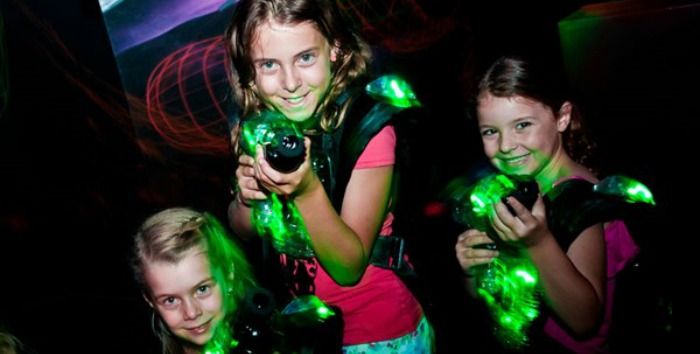 Source: AMF Bowling
Ribs & Rumps, Parramatta

More of a sit down, Friday night type of restaurant- and let me tell you, my sons absolutely LOVE their ribs!!! I always seem to have trouble not being able to get them to eat veggies, but meat is a different story! Ribs & Rumps offer VERY GENEROUS sized kids portions for only $15, and the kids will be licking their plates clean by the end of it. Adults too can enjoy a bit of fun, getting their hands a little messy, but luckily enough they offer bibs for adults too. Ribs & Rumps also offer colouring sheets & crayons to keep the kids busy while you finish that glass of red!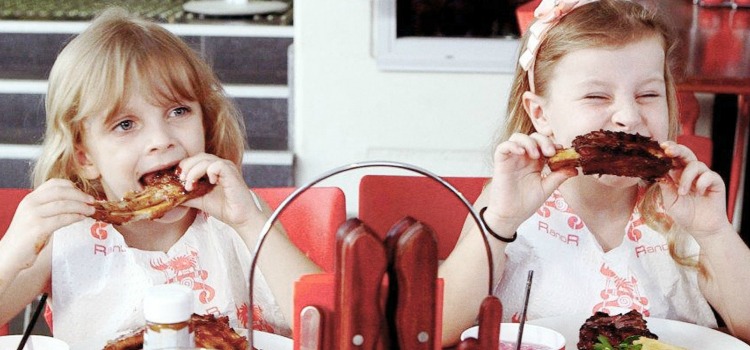 Source: Ribs and Rumps
The Ettamogah Hotel, Rouse Hill

The Ettamogah sure do have an excellent variety on their children's menu- but that's only the beginning of what they offer for kids. This hotel has a jumping castle (weather permitting), rock climbing, pool tables, and its own arcade room and play gym! On Monday nights they have a "Feed My Mob" deal, where meals for 2 parents and 2 children can get you up to a 25% discount! Hint: the grilled fish and salad is what my 4 year old looks forward to every Wednesday!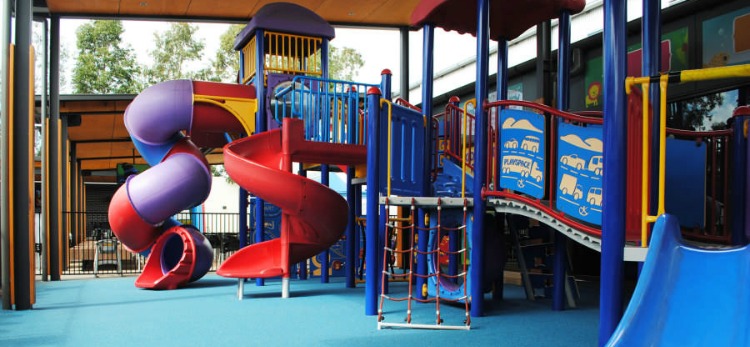 Source: The Ettamogah Hotel
Lakeside Kiosk, Doonside

Now, I'm a little scared to tell too many about the Lakeside Kiosk, because I think it's Sydney's best kept secret! Service is from the loveliest people with a friendly, local vibe, there are hot & cold food options, and might I add, fantastic hot dogs! You can also get old school lollies, 10 for 20c and a whole range of ice creams perfect for those Spring & Summer days. With a hop, skip & a step you are at the waterside, feeding ducks, guppies & you might even see a few eels lurking at the water's bottom. After a nice lunch & then feeding the ducks, you can go on a lovely stroll taking in all of Nurragingy's fantastic walks and if the sun is out you can splash about in the new Waterpark which is approximately a 10 minute walk through Nurragingy from the cafe. Dogs are welcome too!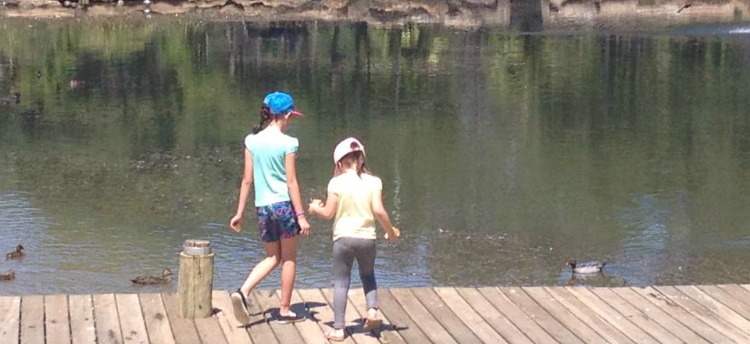 Source: Lakeside Kiosk Facebook
El Jannah, Blacktown

El Jannah Restaurant is a family run business who take pride in their Lebanese food- especially their charcoal chicken! It is open for lunch until late into the evening and located just across from Blacktown Library. Along with the fantastic location (easy parking at Westpoint), they have a fantastic open planned dining area that I actually used for my sons 1st birthday party! Costing less than $500 there was WAY WAY too much food for the 40+ adults & kids that were there! If you just wanted lunch, kids will love chicken rolls & chips for around $10, and being Charcoal Chicken it's healtheir than the traditional method of cooking chicken- bonus! They also have venues at Punchbowl, and Granville.
Source: Kevin Cheng
IKEA

, Marsden Park


Now mums, don't go crazy- but you can go shopping for hours, have the kids entertained in the kids area AND have a delicious lunch! Obviously IKEA will take you over budget (only because there's just way too much to buy in there), but you will save heaps on lunch! With an ever changing menu, IKEAs little cafeteria will get you a main meal, bread, snack, dessert & a soft drink for around the $15 mark!!! Grab a cart, and choose what you want (Hint: the meatballs are fantastic, to be topped off with Oreo Cake!). Kids get their choice of meatballs, veggie balls & chips or mash etc for around the $7.95 mark.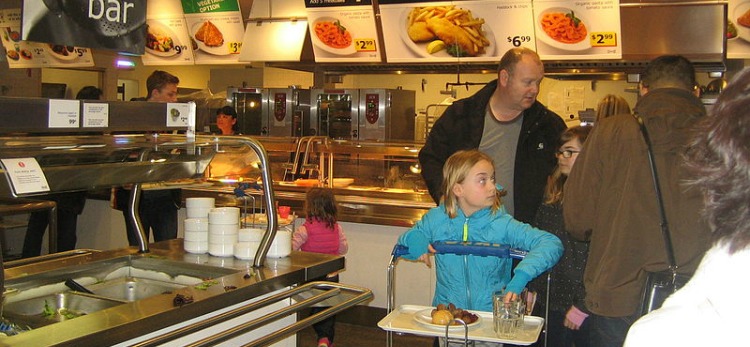 Reviews

Reviews get lonely too
Be awesome and write a review