Six of the Best Kid's Menus in Sydney
By Phoebe Ackland, ellaslist
Shhhh…don't tell anyone but we love taking our kids to McDonalds. Yes, we know it's not the healthiest but at least the kids eat every crumb. The menu is predictable and the food is perfectly seasoned for toddler palates. So we scoured Sydney in the quest to find cafes with food that adults can enjoy, as well as kids.
So here are our favourite (non-fast food) restaurants that offer fabulous kid-friendly menus.
1. Coogee Pavilion, Eastern Suburbs
Finally- a hip and trendy restaurant mums and dads can enjoy too, knowing the kids are having a blast in the pavilion's game room adjacent to the dining area. After an extensive kids menu of reasonably
priced seafood, pizza, cheese toasties washed down by children's mocktails or quirkily named smoothies, they can run wild making noise playing ping- pong, board games, ring toss, bowling and more. In one of the most up and coming locations in Sydney, on Coogee beach's doorstep, Coogee Pavilion is a must-go spot for the whole family.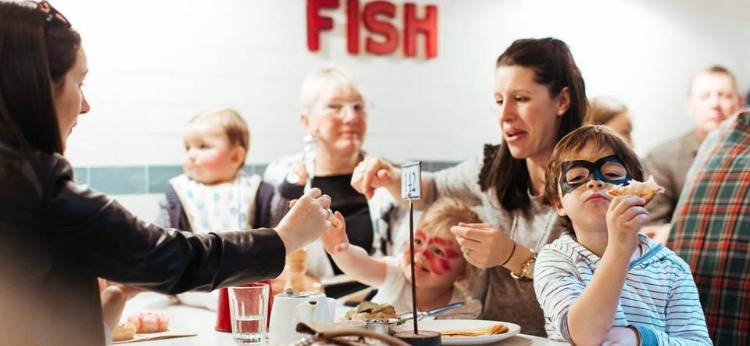 Source: Coogee Pavilion Facebook
2) The Doncaster Hotel, South-East Sydney

A simple, typical 'pub style' kids menu including fish and chips, nuggets and pasta is best enjoyed on Sundays when kids eat for free. This large dining room style set up is the perfect casual lunch or dinner spot for mums who don't want to worry about upsetting other diners with noisy or boisterous children. Large TV's on the dining room walls make The Doncaster a perfect spot for dads and kids to watch the game together.

Source: Doncaster Hotel Facebook
3) Daniel San, Manly

With Japanese style fun and fresh street food and kids meals under $10 each, the whole family will enjoy the colourful and electric atmosphere of Daniel San. Kids can play the pinball machines lining the walls and in the sandpits out the front as mums and dads enjoy this exciting fusion menu in the heart of Manly. Why not let the kids try something a bit different with 'soba noodles' and Asian-themed smoothies to help get them excited about and interested in food.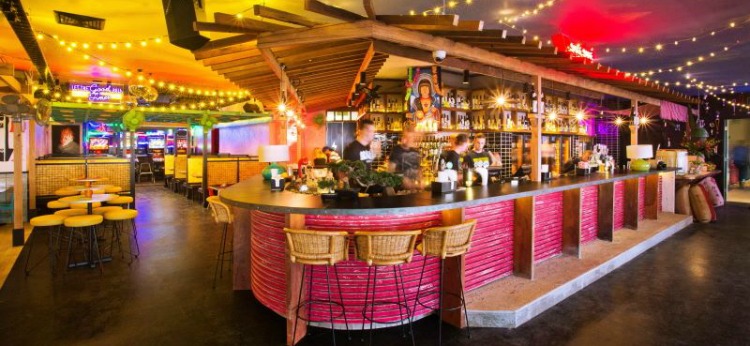 Source: Daniel San Facebook
4) Baulkham Hills Sports Club, North-West Sydney

With the family-friendly atmosphere that makes pubs and clubs so darn easy for family outings, dinner or lunch at 'The Gallery' restaurant with the kids is best enjoyed on a sunny day or evening. With a specially designed menu for spring, the kids will enjoy all the typical favourites of club dining. We recommend you get a table in the green and leafy outdoor area whilst the kids play on the outdoor play equipment. Service is quick, which should avoid hungry and winging children.

Source: Baulkham Hills Sporting Club Facebook
5) Bellagio Café, Eastern Suburbs Sydney
The perfect little coffee break spot for mums and bubs. With a beautiful little enclosed outdoor play area in the sun (best suited for small children), kids can enjoy Bellagio's famous 'cronut' pastries and 'Yogi Bear' peanut butter thickshake while mums chat over great coffee. Although breakfast and lunch meals are on the pricier side, its' friendly service, quirky menu and great Charring Cross location make it a must-try.

Source: Cafe Bellagio Facebook
6) The Ettamogah Pub, Kellyville
Kids eat free from a ripper children's pub-style menu on Thursday nights at the Ettamogah Pub! Kids can choose from chicken dippers, mini schnitzels, chicken parma, steaks, mini cheeseburgers, pastas, milkshakes and a heap more! This super family friendly venue has all the entertainment kids could dream of- including a jumping castle, rock climbing wall, an arcade room and a play gym.

Source: Ettamogah Hotel Website
An Extra One: Taren Point Hotel, Sutherland Shire
Getting the kids to sit tight and finish their meal often means dining out isn't always easy on the mums. The Taren Point Hotel is so adored by parents mostly because of Sunday's 'Kids Day.' A team of friendly staff will occupy the kids with face painting, jumping castles and now even a petting zoo. Relax and know your littlies are having a blast after their lunch of delicious burgers, fish and chips, chicken tenders (and then of course dessert) for under $10 while you relax over an extensive wine menu. Best to become a member for an even further discount, this one is guaranteed to become a Sunday family ritual.

Source: Taren Point Hotel Gallery
Reviews

Reviews get lonely too
Be awesome and write a review