Blue Lattes And Babycinos At COOH Alexandria
Mums & Bubs
Family
All Ages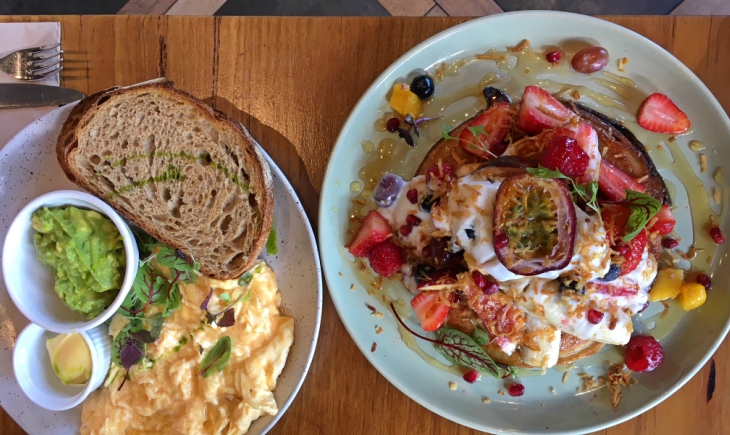 By Melissa Fine, ellaslist
With humble beginnings as a cute little North Curl Curl café, COOH's success has since seen it expand with a second venue, this time an industrial-sized one in Alexandria.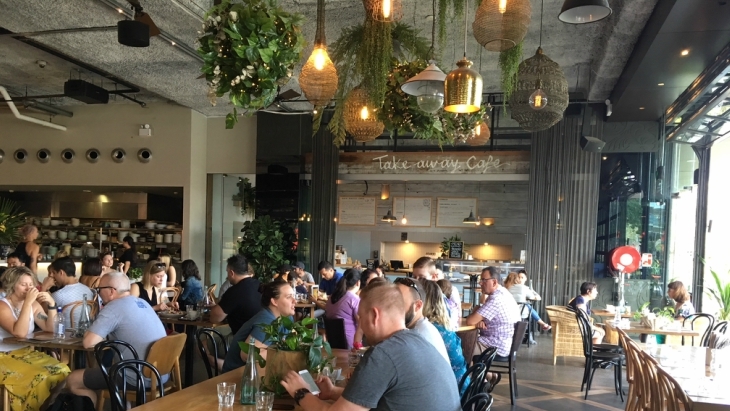 I've eaten dinner here with my girlfriends and was super impressed with the health-focused menu - which even non-health foodies will be more than happy with. This time round, I'm visiting Cooh for breakfast, with my 9 year-old cousin Lia as my breakkie date (I'm not a mum, yet!).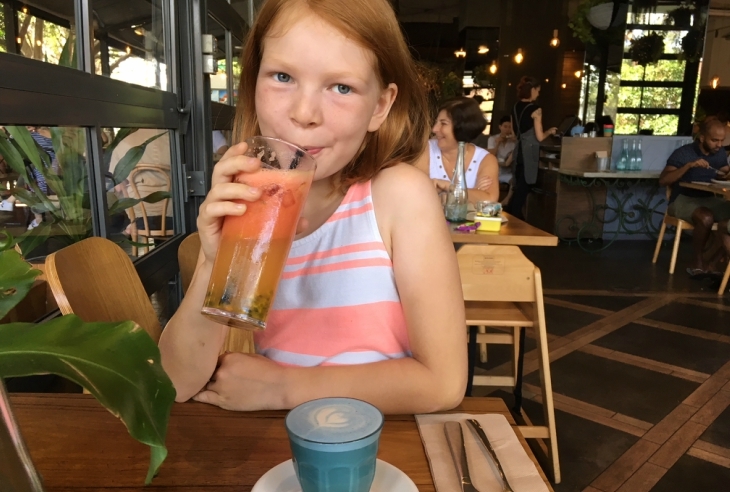 First Impressions
While some industrial-style cafe spaces can look empty and sterile, the high ceilings here have been fitted out with hanging rustic downlights and greenery, which give the space a more homely, cosy feel. The venue is packed (with up to a 45 minute wait time if you haven't booked), and so there's no lack of atmosphere either. There's a good mix of groups of families and friends catching up over coffee and smashed avo, and little ones haven't been left out of the equation - you'll find plenty of pram space and high chairs here.
My breakkie date orders a babycino to start, which she downs happily in under a minute, before moving onto her watermelon and passionfruit juice, slurping up every last bit.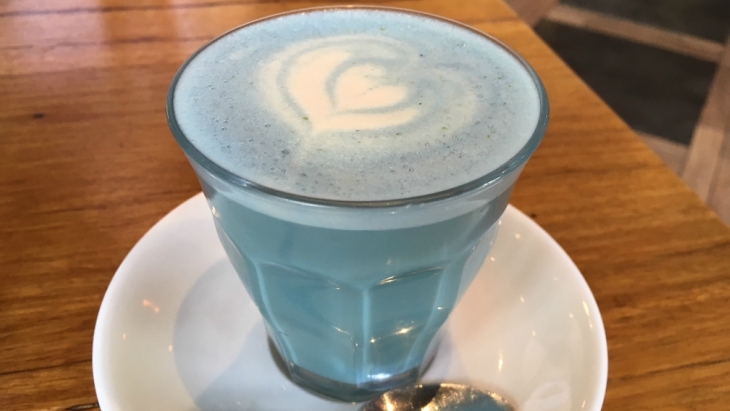 I swap my usual coffee with an almond milk Blue Latte, which is subtly sweet and coloured not with food colouring, but rather blue pea flowers! Lia has a sip and agrees with me that it's yum, "a bit cinnamon-y", she says.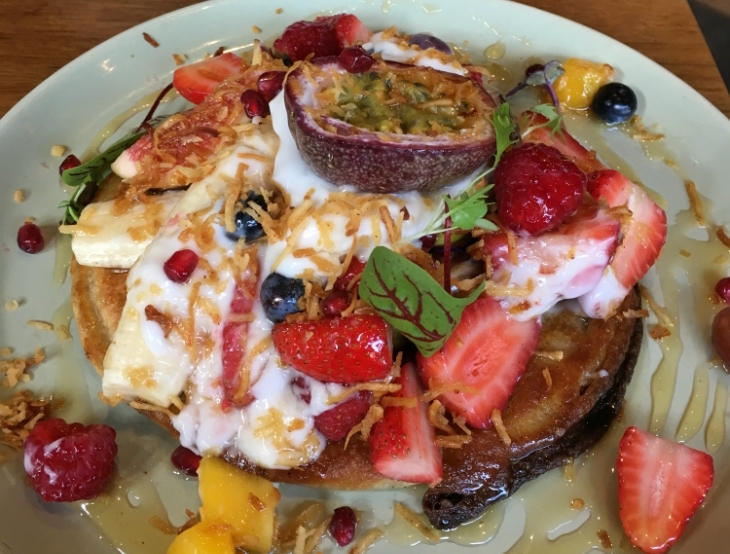 Come Here For...
The Buckwheat Pancake. It's gluten free and dairy free, and arrives at our table ready for its Instagram photo. For $22 it's on the pricier side, but it's the size of a dinner plate and comes piled-high with quality fruit (figs, raspberries, strawberries) and a good few dollops of creamy coconut yoghurt.
Clearly I hated it...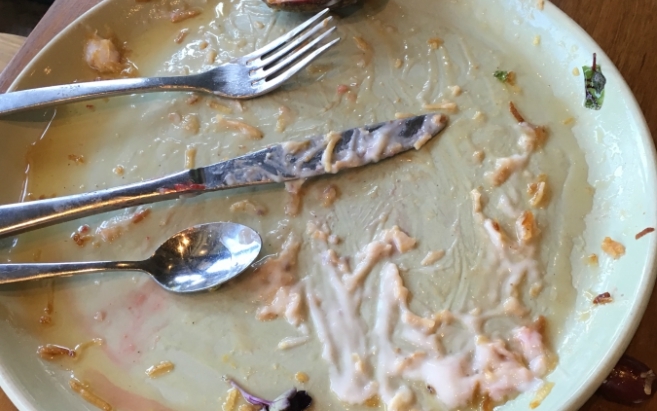 The Kids Menu
The Kids Breakfast Menu is a little limited - Gluten Free Porridge with banana & coconut yoghurt, or the Kids B&E roll, but Lia happily orders the scrambled Ethical Free Range Eggs off the adults menu, with a side of avo. There's spinach hiding under the eggs, so make sure to ask for no spinach if you've got a fussy litter eater with you. Lia mentions that the last time she was here, she got the Kids Cheeseburger with Chips and that "it's really good." COOH also do Chicken Burgers and Penne with Napoli Sauce for the kids come lunchtime, so I reckon if you're going to bring the kids here, the Kids Lunch Menu is your best bet for happy campers.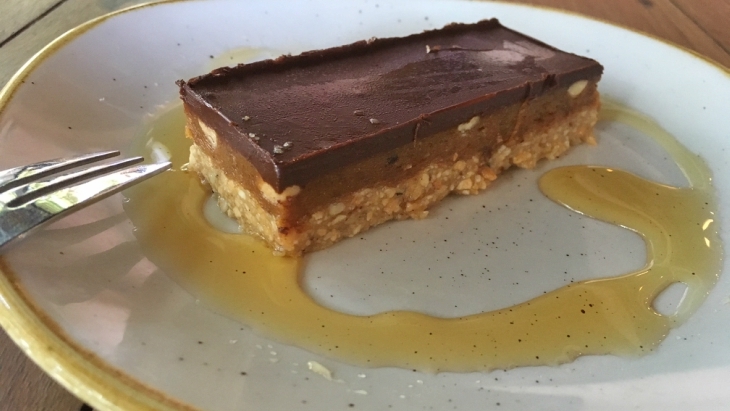 If you or the kids are keen for a sweet treat, COOH also features a Takeaway Cafe full of raw and wholefood desserts. Lia has her eye on the nutty Snickers Slice (full of dates, cacao and other good things) which we order and share out on the balcony. Unfortunately, I can only manage a bite of because I've eaten my weight in pancakes - but we both agree that it tastes a lot like the real thing.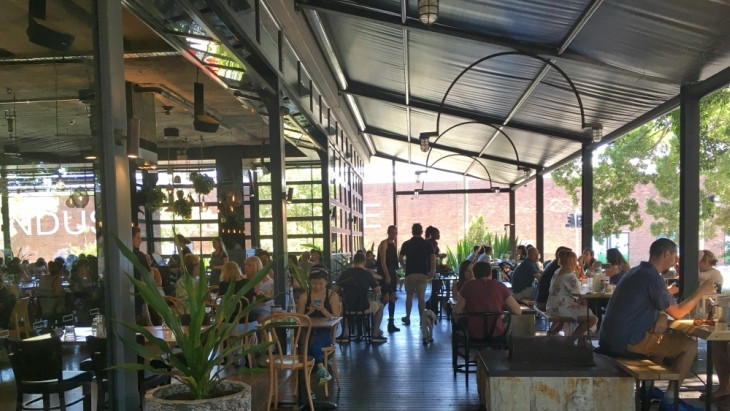 All The Details
Open: Monday 7am-4pm • Tuesday-Friday 7am-LATE • Saturday 8am-LATE • Sunday 8am-5pm •
Easter Holiday Hours: Friday 30 March CLOSED • Saturday 31 March OPEN 9am-3pm • Sunday 1 April CLOSED • Monday 2 April OPEN 9am-2pm
Where: 90 Bourke Rd, Alexandria 2015 cooh.com.au
To discover more family inspiration, events and news click here.