Shoe-Shi Is An Actual Thing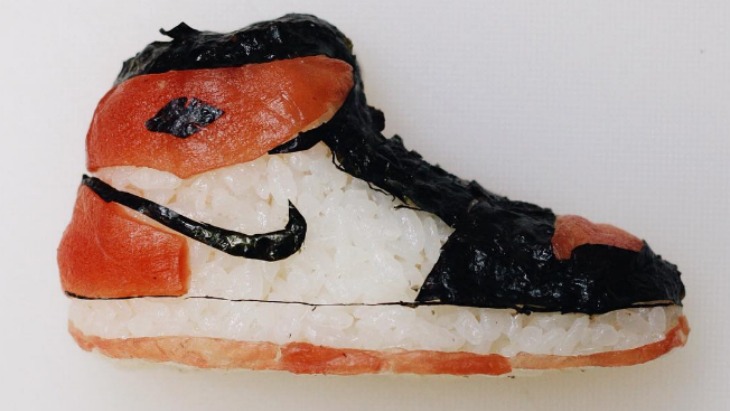 By: Phoebe Ackland, ellaslist
Sneakers made out of sushi, or "shoe-shi" is an actual thing, and sorry to say, but we're into it.
Yujia Hu, a Milan-based chef, food artist, footwear enthusiast and sports-lover is the mastermind behind this new trend that Instagram is totally in love with, and we're sceptical that we will find anything so cool pop up on social media ever again. Using raw fish, rice and seaweed, he re-creates pocket-sized athletic shoes that are good enough to eat (and wear). Scrolling through his social media feed, it's clear that Hu seeks inspiration from sneakers, streetwear and pop-culture, even creating sushi portraits of top U.S basketball stars.
Shoe-shi has come at a time where sushi trends are taking over the foodie scene. Sydney has been lucky enough to welcome sushi donuts and sushi burritos onto the menu in recent weeks, so sneaker sushi seems like the next logical step. But if that's not enough sashimi for your liking, you might even be pleased to know that there is sushi delivered by bullet train, and sushi nail art to ogle over as well. Here are our favourite of Hu's masterpieces: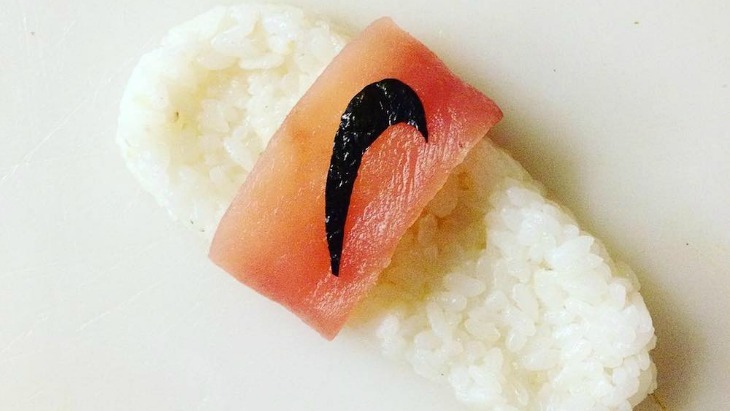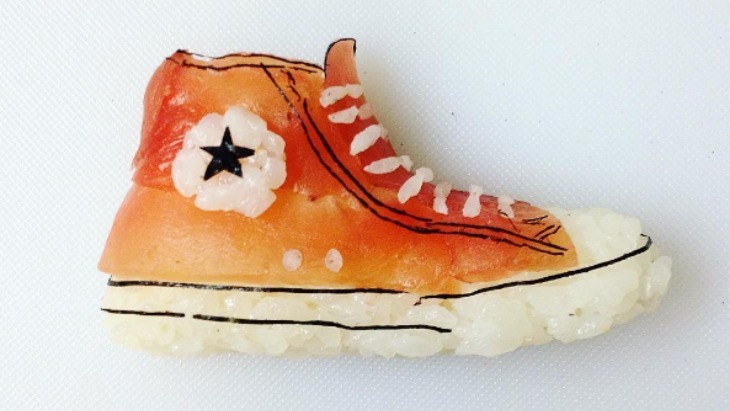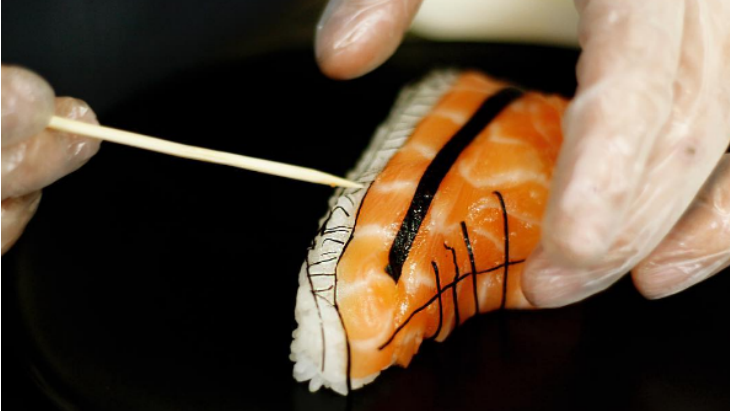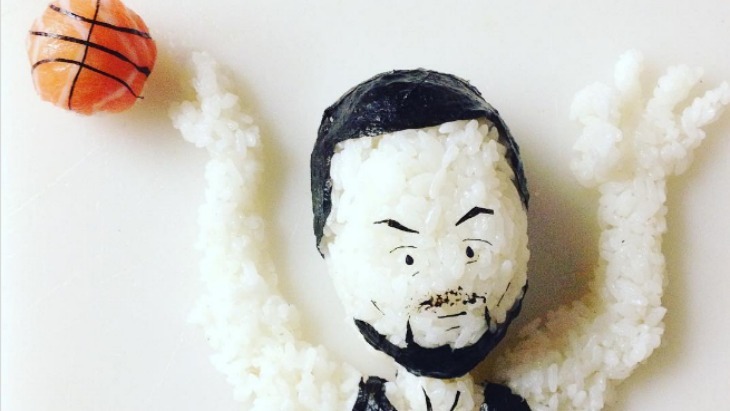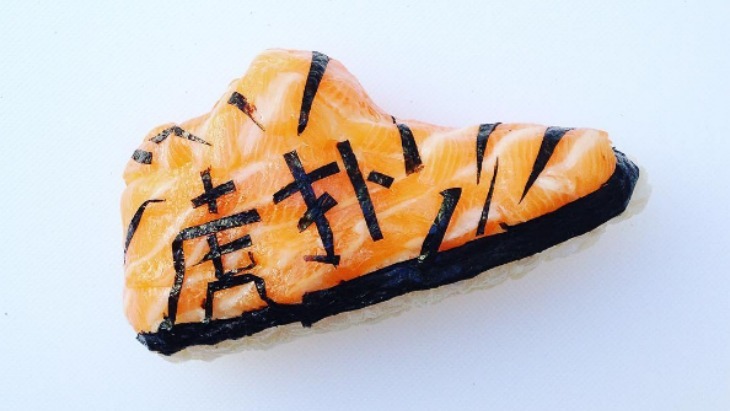 Follow Yujia on Instagram for more cute creations.