Sushi Donuts Have Arrived In Sydney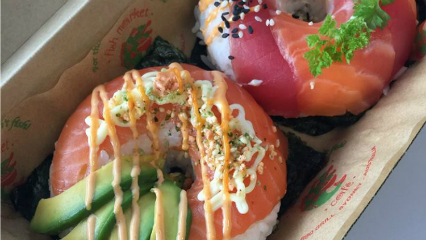 By: Phoebe Ackland, ellaslist
Here's yet another Insta-worthy meal for Sydneysiders to bond over… sushi doughnuts! The healthiest and prettiest doughnuts we ever did see.
You can find them at the Sydney Fish Market's Fish Market Cafe. They recently shared the good news via their Facebook page, saying "Sushi Donuts Have Arrived!"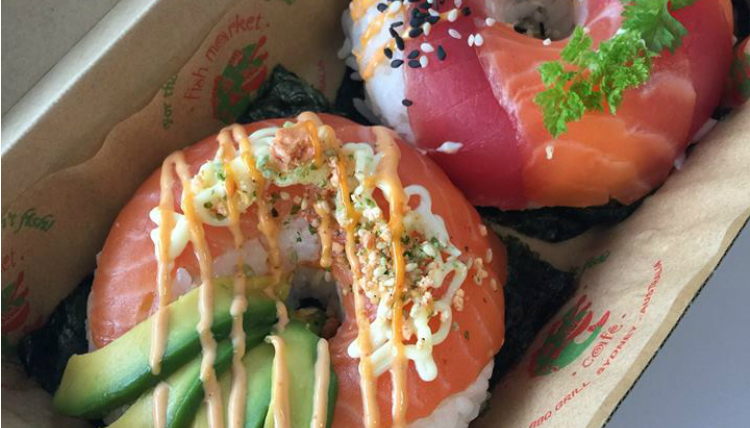 Source: Sydney Fish Market
Sushi Doughnuts = Doshi

The sushi doughnuts were apparently first created by Sam Murphy, a Melbourne-based author of a vegan-cookbook. Murphy told Good Food, "I'm aware that it's not the most practical way to eat sushi." Sushi donuts are a pretty big craze over in the United States, with Square Fish restaurant in Toronto calling them "Doshi", according to Good Food. They have popped up in Poke stores across LA and beyond, inspiring some pretty epic Instagram photos in the process. Murphy told Good Food "Some of the things I created are extremely outlandish and not the most practical. I like to be adventurous and create visually appealing food that also tastes good."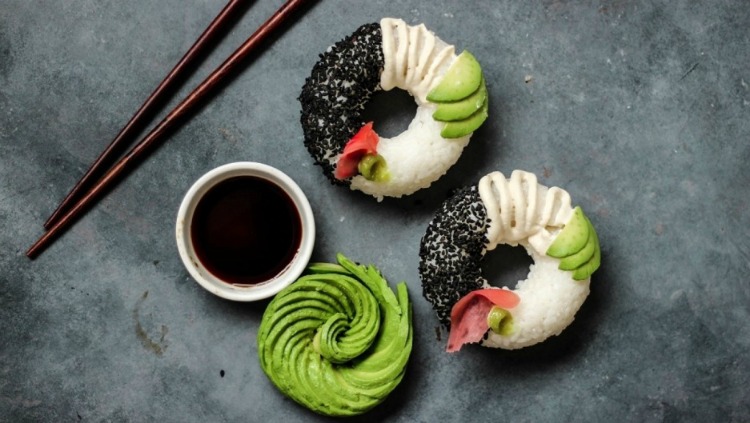 Source: Good Food/Sam Murphy
Are you salivating over sushi doughnuts? We want to know! Comment below.
Reviews
It looks good. Hope you can bring it here in Riyadh, Saudi Arabia. ? More power.. God Bless.. ☝?