Sushi + Burritos: Sushirittos Are Here!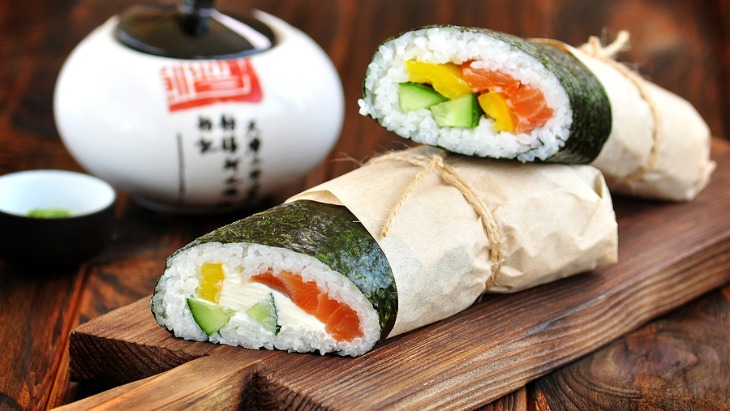 By: Phoebe Ackland, ellaslist
Introducing: yet another crazy food-hybrid that we bet you'll be lining up for this weekend. Sushi burritos are here! It was the next logical step considering you can get sushi donuts in Sydney now too...
It's a well-known fact that sushi rolls don't fill you up enough. Well, at least not quite as completely stuffed as a big ol' burrito gets you. Sushi burritos might be the perfect solution. They're as long as a classic burrito, but with less rice. They're only rolled with a thin layer of rice meaning there is more room for raw fish and vegetables: heaps of flavour with less of the calories.
Here's Where To Eat With The Kids This Weekend
The sushi burrito trend has done the rounds of the United States for a few years now, but finally, Sydney has followed suit. Grab a sushi burrito at Sushirito + Juicery in Chippendale's Spice Alley. They seem to put as much effort into the presentation as they do the preparation, just check out that insta-worthy newspaper wrapping! While you're there, make sure you try some of their other delicious looking menu items including green tea and matcha desserts, berry lemonade, or Korean-inspired shaved ice desserts.
Head to Sushirito and Juicery at 24 Kensington Street Chippendale, on Spice Alley to get a sushiritto. See you there!