Sushi Nails: What Will Japan Come Up With Next?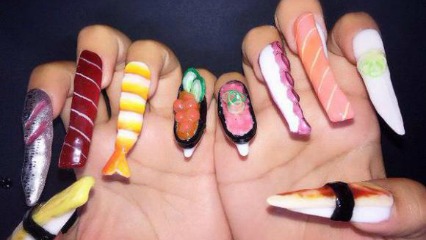 By: Phoebe Ackland, ellaslist
'Spamusement' Parks, vending-machine restaurants and Super Nintendo World…..just when we thought Japan couldn't get any kookier or quirkier, we found out about the latest trend: sushi nail art. Egg roll pinkie fingers? Now we've seen it all.

So Kawaii
Japan seems to love anything and everything "kawaii" meaning cute, and after the initial judgement subsides, we kind of love the idea of getting a sushi manicure. Some of the posts on Instagram and Twitter have been re-shared tens of thousands of times in a matter of days.



寿司ネイルしたけどキモいwww pic.twitter.com/mrpRUNBOKi


— あやもん (@mqmx666) August 3, 2014
寿司ネイル出来た〜〜〜〜〜
自爪じゃなくてチップに細々描いてた(´∵`) pic.twitter.com/B5UCuBjuBf

— いば (@kyo22po) May 27, 2014
[caption id="attachment_115574" align="aligncenter" width="580"]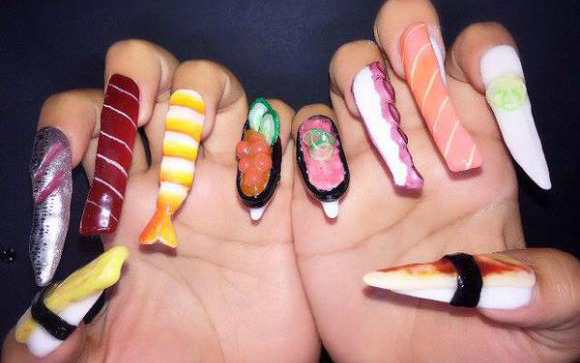 Source: Mini Beauty Life[/caption]

Get Them At Home
Check out this video on how to paint your own simple sushi nails at home. Nail biters will not be able to stop if this fad continues to spread…
If you thought this was kooky, you'll love the Japan's Spamusement Park, their vending machine restaurants, and the Super Nintendo World coming before the Tokyo Olympics!