Top Martial Arts Classes For Kids In Sydney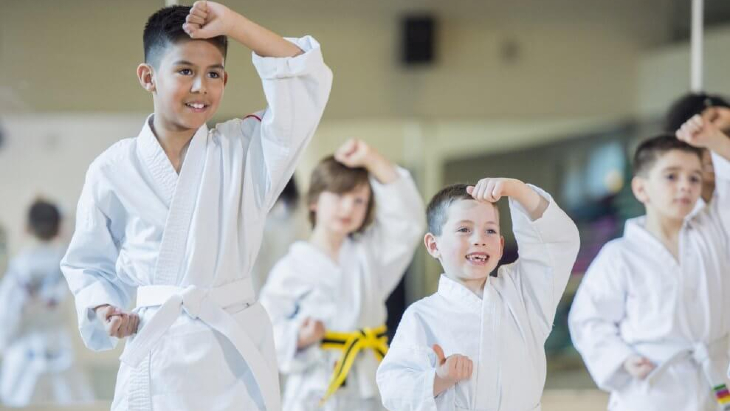 From the Shaolin temples of China to the ancient dojos of Japan and the training camps of Israel, martial arts has a long history that spans across countries and civilisations. These days, you're just as likely to see Judo, Karate or Kung Fu practised by kids around Sydney as you do swimming lessons. Martial arts classes are a great opportunity for kids to develop their concentration skills while getting a good dose of exercise at the same time.
Is your child keen to give martial arts classes a try? With so many forms to choose from, we've narrowed it down to our favourites:
Asahi Academy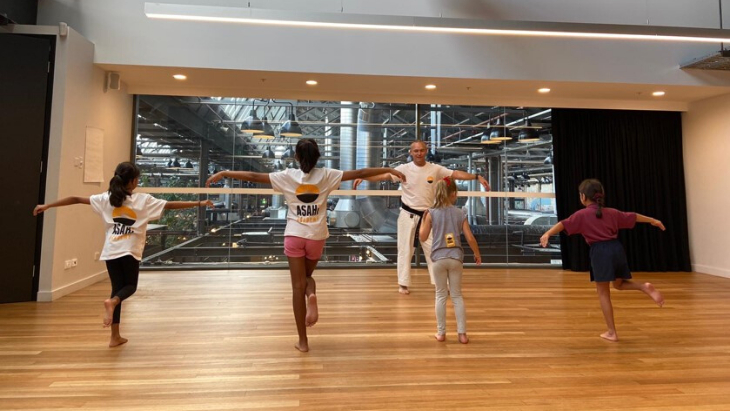 A brand new one that has just opened up at Sydney's super-cool Tramsheds. Asahi (meaning morning light in Japanese) focuses on strengthening the mind, body and spirit connection during the Karate practice and beyond. Sensei Jason will help your children by boosting confidence, focus, humility, and respect through the holistic art of action and movement. Of course, all of this while having fun. Karate classes are available for Primary and Secondary students and K-Fit Classes are available for mums - plus Mindfulness classes are on the horizon too. It's a new dawn for martial arts....
Location: The Tramsheds, Glebe
To find out more about Asahi Academy, visit their website.
UNSW Kids (Judo)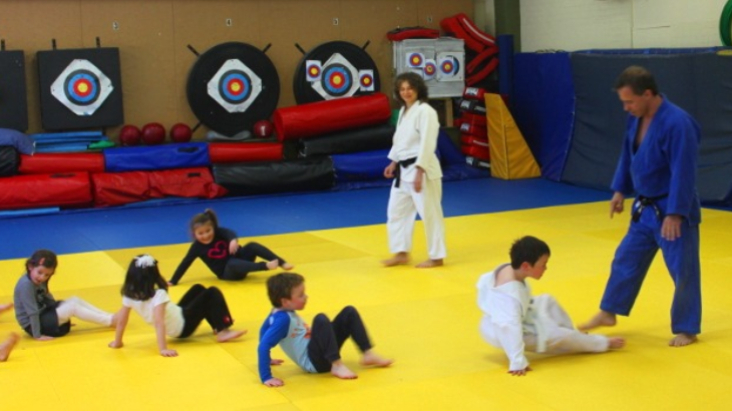 With a name that means 'Gentle Way', it's no surprise Judo involves no punching or kicking. Instead, students learn how to throw, grapple and fall safely to the ground, which is a pretty handy skill to have no matter what sport you play.
As the largest club in Australia, UNSW Kids is a popular option for Judo classes. It offers 34 classes a week, each one ranked according to age and ability. School holiday clinics are also available for kids aged 5 to 10 and are a great opportunity to have a go before committing to a full term of lessons.
Locations: Kensington and Daceyville
To find out more about UNSW Kids Judo Classes, visit their website.
MyBJJ (Brazilian Jiu-Jitsu)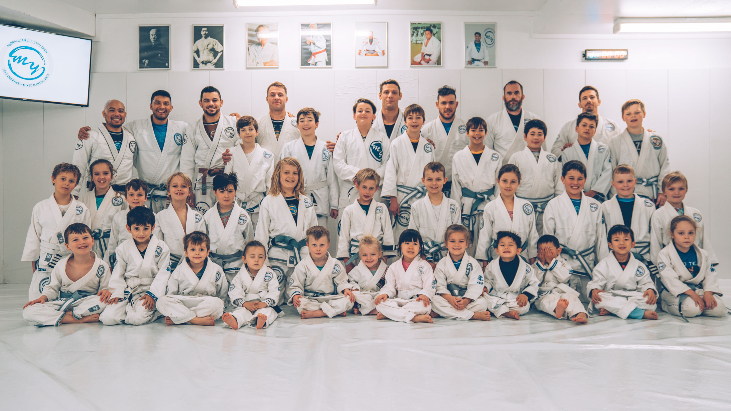 The grappling, ground-fighting art of Brazilian Jiu-Jitsu has many benefits for kids: fitness, team-building experiences, self-defence skills, respect and of course, plenty of fun!
MyBJJ runs safe weekly classes and holiday programs for kids aged 3 and up, filled with fun games, drills, challenges and activities that teach the foundations of Brazilian Jiu-Jitsu. The instructors aren't just great with kids; they are also highly skilled, internationally renowned and committed to upholding high technical standards in an easily accessible way.
Book a free complimentary Jiu-Jitsu class by signing up on the MyBJJ website.
Locations: Camperdown and Cremorne
Trifu Dojo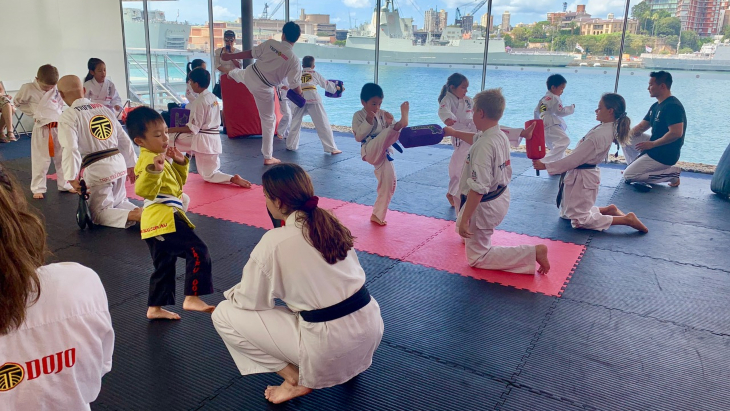 With 11 locations across Sydney, Trifu Dojo is one of the largest martial arts and karate centres around for kids and adults. Trifu Dojo's highly experienced instructors help teach focus, fitness, health, weight loss, strength, and their popular Kids and Teenagers' Karate programs assist with passive anti-bullying techniques. With several martial arts and karate classes on offer for kids as young as 1.5 years right up to adults, Trifu Dojo are here to instil the skills and benefits of martial arts for life.
To sign up for Trifu Dojo martial arts classes, visit their website.
Locations: multiple across Sydney.
Hills Martial Arts (Shaolin Kung Fu)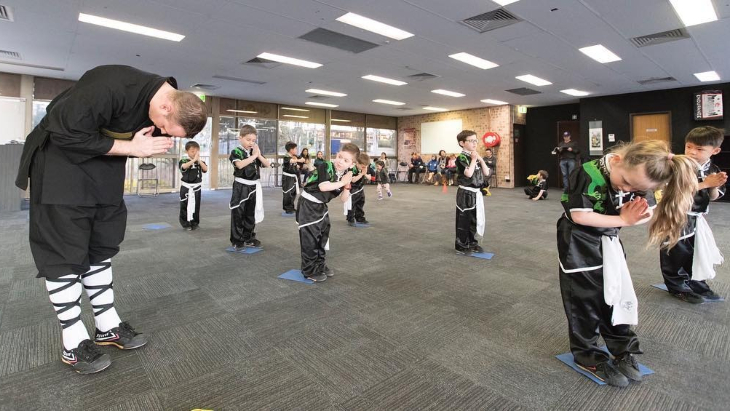 Originally developed by monks for health purposes, Shaolin Kung Fu has a fascinating 1500-year history defending the Shaolin Temples in ancient China. Today it's a great activity for kids of all ages, offering a fun, high-energy class that also teaches discipline and focus.
A great place to learn Shaolin Kung Fu is at Hills Martial Arts in Castle Hill, which offers weekly classes ranging in ages from 4-year-olds through to teens. Best of all, Hills Martial Arts' aim is to build character and positively impact individual lives, proving that martial arts can do more than keep you fit and strong.
To find out about the many benefits of Kung Fu, visit the Hills Martial Arts website.
Location: Castle Hill
Taekwondo World (Taekwondo)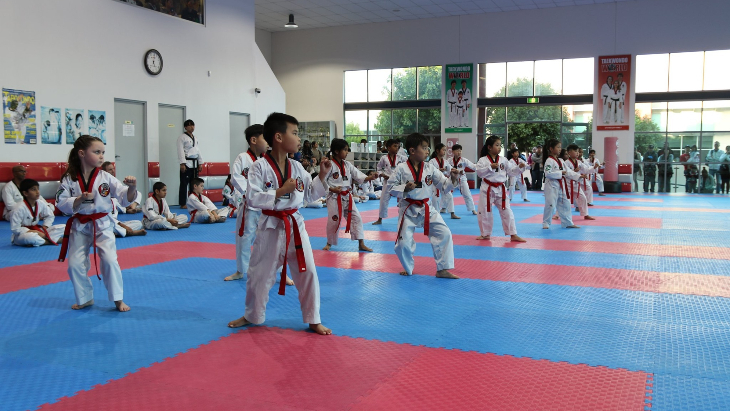 The Korean art of Taekwondo is every active kid's dream, with striking moves like athletic kicks, jump kicks, spinning back kicks and blocks, this skilled sport not only develop strength but also encourages flexibility and coordination.
Taekwondo World offers programs for all ages, ranging from preschoolers all the way through to teenagers. Class sizes are small – for example, each of their Junior classes (ages 5-12) is separated into belt levels, with each instructor taking a small group of only 2-10 students. This specialised attention allows students to focus on their progress and gives instructors a better chance to teach the required skills for each child.
For more information on Taekwondo classes in Sydney, visit Taekwondo World's website.
Locations: various around Sydney
Australia's Youth Self Defence Karate (Karate)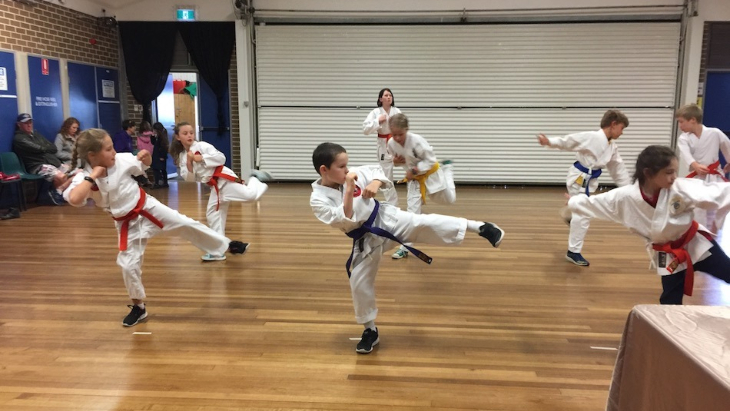 If you want proof that training in martial arts can also be fun, look no further than karate! After all, what can be better than running, jumping, kicking and yelling, all while working towards each new belt and safely sparring with friends?

Australia's Youth Self Defence Karate provides kids with a fun and affordable opportunity to learn karate in a non-intimidating atmosphere. To help children progress, achievable goals are set for students to work towards, with a grading held at the end of each term to build their sense of accomplishment.
To check out Australia's Youth Self Defence Karate classes, visit their website.
Locations: various around Sydney
Urban Combat (Krav Maga)
Don't let Krav Maga's military combat roots put you off. Often referred to as the world's most effective self-defence system, the Krav Maga discipline has a lot to teach kids, especially when it comes to safety education, assertiveness, self-protection and being aware of your surroundings.
Urban Kombat offers Kids Krav Maga classes to children at its training centre in Marrickville. Each lesson integrates fun activities with skills training, with the goal of helping kids stay safe while learning how to deal with real-life threats (for example, bullying) in a fun, age-appropriate way.
To find out the benefits of Krav Maga for kids, visit the Urban Combat website.
Location: Marrickville
Other Kids' Sports Classes In Sydney
Gymnastics Classes For Kids
Sydney's Best Swim Schools
Top Kids' Sports Classes In Sydney

Have you signed up to our newsletter? Join ellaslist to get the best family and kid-friendly events, venues, classes and things to do NEAR YOU!