Top Picks for Kids' Sports Classes in Sydney
Kids
Teens
Preschoolers
Toddlers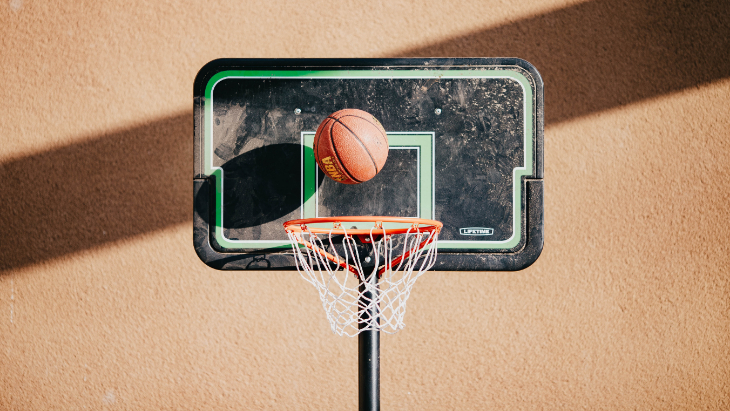 Playing sport is a fantastic way for kids to keep fit in a world full of screens and digital distractions. Not to mention it's a great way to make friends, develop social skills, learn to work as a team, boost self-esteem, and develop a passion that could last throughout their young life.
If you're keen to let your little one enjoy the benefits of playing sport, here are 8 of the best kids' sports classes across Sydney (make sure you use your Active Kids Voucher if you haven't already!).
1. Croydon Tennis Centre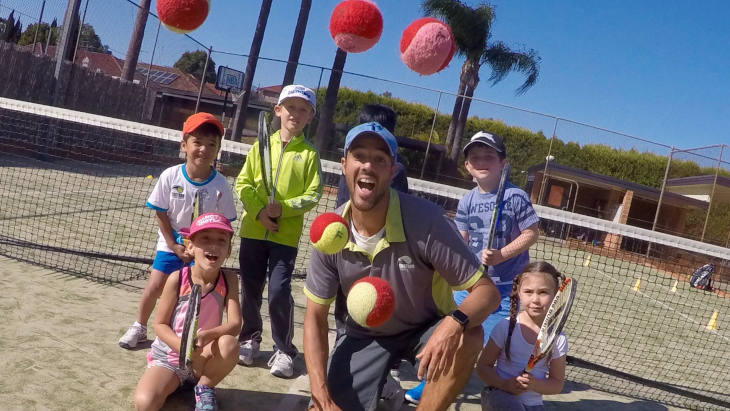 Playing tennis is great for mental, physical and social development and it's a lifelong skill for many players. Inspire a passion in your child at Croydon Tennis Centre in Sydney's inner west. Their program runs daily from Monday to Sunday for children from 3 -12 years of age and provides a fun, friendly environment where children can get involved in tennis, emulate their favourite stars and make new friends from within their community.
The ANZ Tennis Hot Shots program lets kids learn the sport quickly and easily, build their confidence and also gets them active through playing sport. Using the modified equipment - low compression tennis balls, smaller racquets and altered courts - makes it easier for beginners to start playing the game, and it's a great way to introduce kids to tennis in a fun way.
Visit the website for more information on playing tennis at Croydon Tennis Centre.
2. Soccajoeys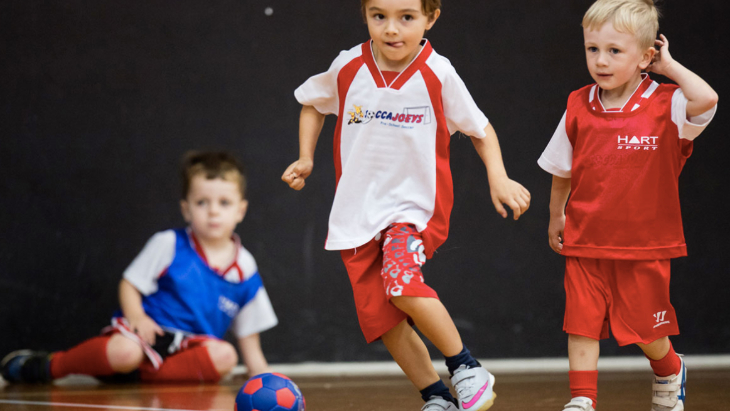 All kids love playing soccer and who can blame them! If your little one is nifty with a ball and has boundless amounts of energy to burn, it's time to sign them up to Soccajoeys. The passionate coaches at Soccajoeys love soccer and want to tap into all cornerstones of a healthy childhood, ie movement, play and social interaction. With centres all over Sydney, the indoor soccer classes at Soccajoeys start from toddlers and go into primary aged groups.
Visit the Soccajoeys website to find an indoor soccer team near you.
3. myBJJ (myBrazilian Jiu-Jitsu)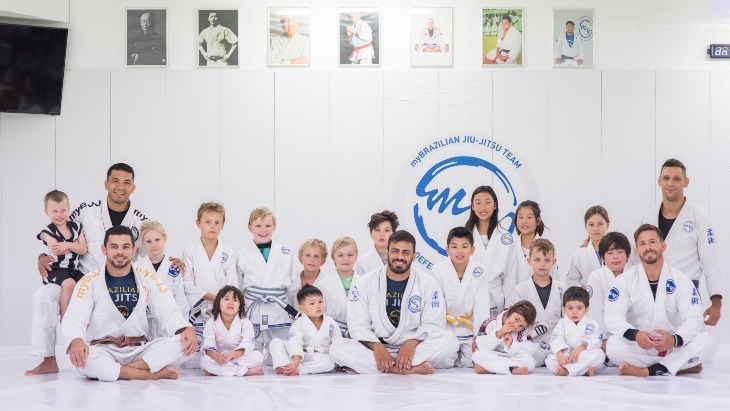 Focusing on self-defence, self-confidence and competition, myBrazilian Jiu-Jitsu classes teach more than just sport - Junior Brazilian Jiu-Jitsu classes are a way of life. myBrazilian Jiu-Jitsu programs combine Brazilian Jiu-Jitsu, Judo, obstacle courses, strategy games, yoga, stretching and, most importantly, tonnes of fun! Brazilian Jiu-Jitsu is a non-violent martial art that teaches kids respect and discipline in a safe environment.
Located in the inner west and the north shore, myBrazilian Jiu-Jitsu has plenty of martial arts classes in Sydney on offer.
4. Gymnastics NSW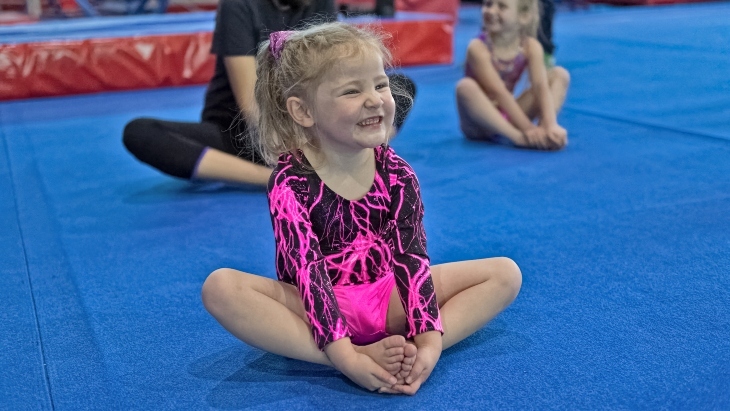 If your child has shown an interest in gymnastics, try to look for a class that is affiliated with Gymnastics NSW (there are many providers in Sydney). Established in 1948, Gymnastics NSW (GNSW) is the State governing body for gymnastics so you know you're getting a class that is professional and ensures ongoing achievements and success within the sport. If your child is just starting out, take a look at their KinderGym classes, these are movement-based and allow children to develop physical skills in a fun and playful way, at their own rate.
5. Humpty Sports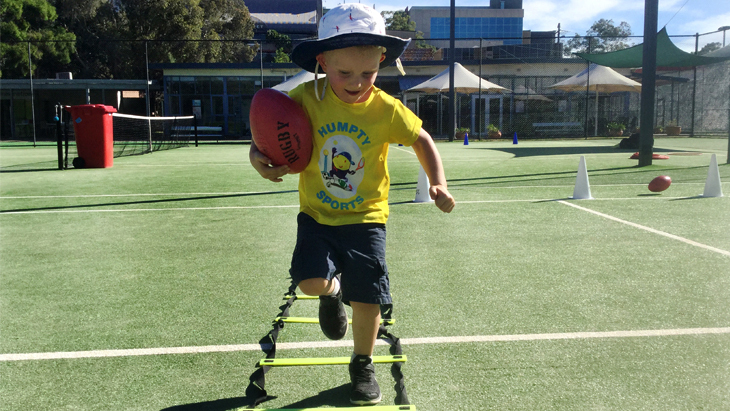 Humpty Sports' classes are age-based to help ensure kids learn and develop great physical, social and emotional skills. Activities include tennis, football, basketball, soccer, t-ball, hockey, cricket, relays, obstacle course, balance and locomotor skills. Whether you are looking for weekly classes, some holiday sporting action or a great party experience, Humpty Sports caters for all! Caring and supportive staff, great facilities and high energy programs provide a fun-filled and memorable experience. Make sure you ask about their free trial classes!
Visit the Humpty Sports website for more information.
6. Macquarie Uni Martial Arts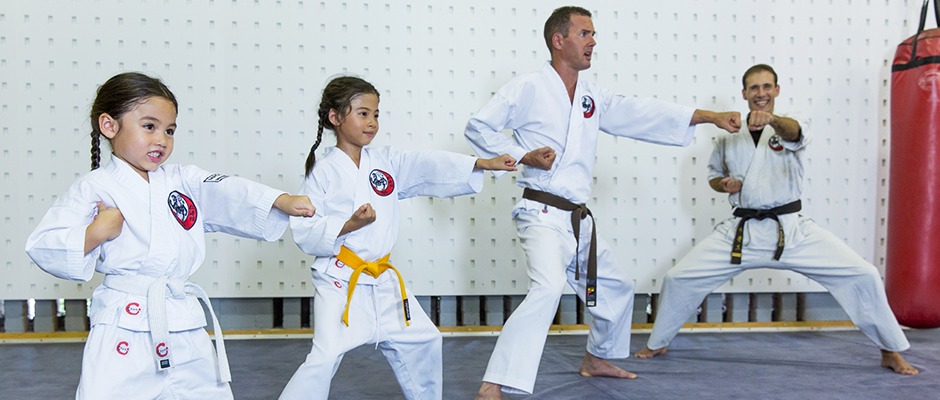 Macquarie University MiniMac Martial Arts pride themselves on offering students and community members the best opportunity to begin their martial arts training in a safe environment. Their Mini MacWarrior program caters to 5 to 16-year-olds, with Karate and Taekwondo classes held on a weekly, year-round basis, so you can join at any time! This martial arts program builds confidence, discipline and focus in a fun and friendly environment. Classes are fun and safe, catering for all levels of ability. The programs use a progressive belting model and are taught by instructors with over 30 years of teaching experience. All lessons are offered on martial arts mats. Make sure you ask about their free trial classes!
Visit Good Aikido Macquarie University to book your spot.
7. Kelly Mini Sports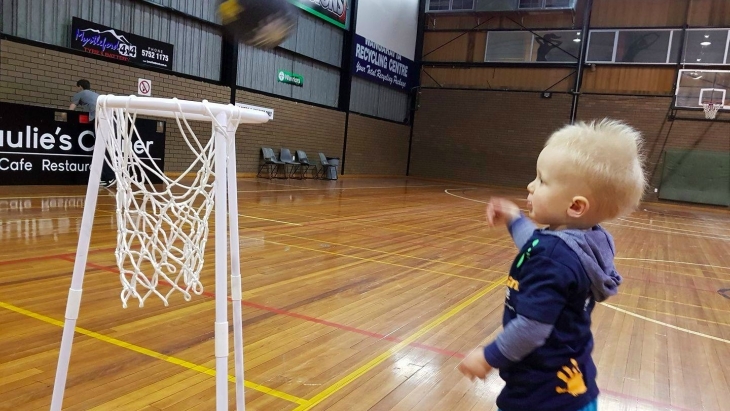 Kelly Mini Sports, located all over NSW, offers toddlers and preschoolers the fundamental skills of basketball, cricket, footy, soccer, tennis and rugby league through a dedicated team of coaches. Introducing sports at an early age can develop your child's gross and fine motor skills while fine-tuning their coordination in a fun and supportive environment. Kids as young as 1 are welcome!
Visit their website to view the full sports programme at Kelly Mini Sports.
8. Ready Steady Go Kids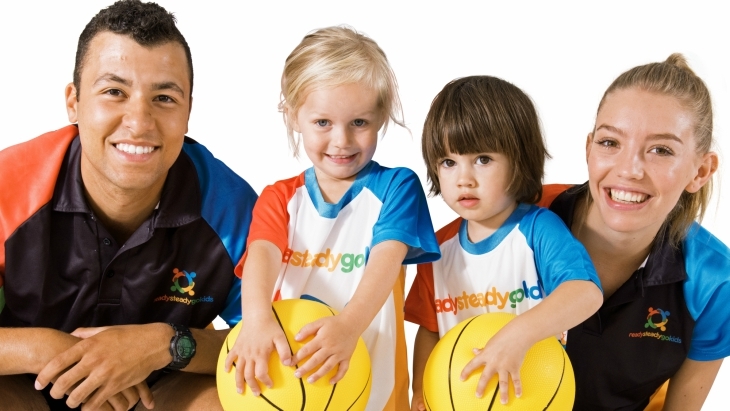 Variety is the spice of life and at Ready Steady Go Kids, your kids can try 10 different sports to see what they really like. Ready Steady Go Kids is Australia's largest multi-sport and exercise program for preschoolers (aged 1.5 to 6 years). They have been operating since 2004 in their quest to help all children benefit from sports and physical activity. With locations all over Sydney, there is bound to be a Ready Steady Go Kids near you and your child will learn sports such as soccer, athletics, tennis, basketball, hockey, rugby, AFL, golf, cricket, T-ball and more!
You can view Ready Steady Go Kids' sports programme on their website.
More Activities for Sydney Kids
Sydney's Best Gymnastics Schools
Kids' Music Classes in Sydney
Best Dance Classes in Sydney
Have you signed up to our newsletter? Join ellaslist to get the best family and kid-friendly events, venues, classes and things to do NEAR YOU!