Hottest Gifts For Kids This Christmas 2020
Shopping centres have officially got their decorations up, an abundance of festive fayre is lining the shelves and we're willing to bet that Christmas present-related requests are coming in thick and fast from your smalls. So, what to get them?
We've taken the hard work out of the equation for you, by compiling a handy guide of all of the high-priority items that kids are asking Santa for this year.
This guide is specifically focused at kids aged 5+, so if your littlies are younger, check out The Best Christmas Gifts For Kids Under 5.
1. Springfree Trampoline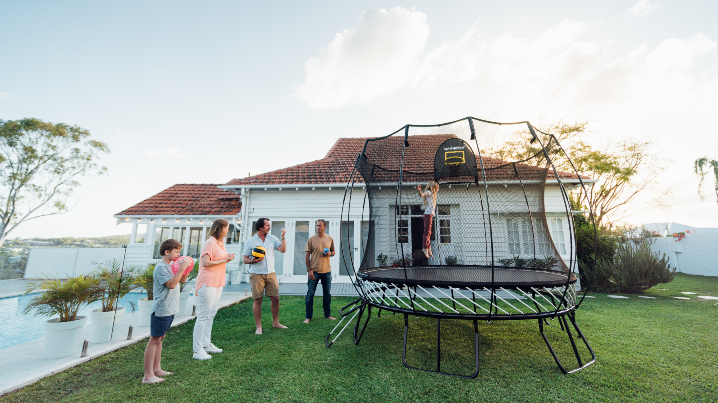 If you're blessed with enough outdoor space to house a trampoline, you can pretty much guarantee hours of fun, activity and plenty of exercise for your kids if you take the plunge.
And if you are ready to spring into action? (Pun absolutely intended.) Springfree is proudly the safest trampoline brand in Australia, with the best warranty on the market (a full 10 years!). Springfree Trampoline is the only trampoline recommended by Consumer Group CHOICE®. The Springfree Trampoline Medium Round was tested among 8 trampoline brands against the Australian Standards, and was the only trampoline of all 8 brands to pass the safety tests.
No springs, no hard edges, a hidden frame where it's impossible to fall on and a flexible enclosure make Springfree the obvious choice for some serious backyard bouncing. Also, if you're worried your backyard space is tight you can use their unique Augmented Reality Tool to give you a clearer picture. We think it's the ultimate Christmas gift for the whole family - boys, girls, even mums and dads will love it!
Get more information at Springfree and find out everything you need to know before buying your trampoline.
2. Jurassic World Dino Rivals Destroy 'n Devour Indominus Rex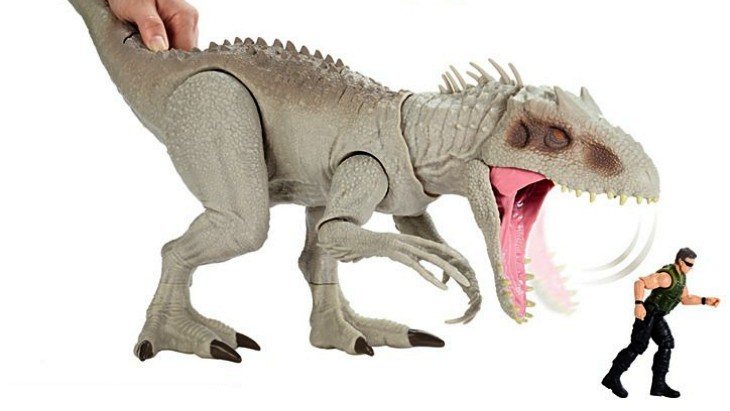 Get ready for a prehistoric battle with this unstoppable T-Rex! Inspired by the film, this large size Jurassic World Dino Rivals Destroy 'n Devour Indominus Rex wreaks havoc and fear wherever it goes. With ghostly white scales, long dagger-like forearms and vicious teeth, this cool action figure has a chomping jaw, roaring sounds and a scary red glow in his mouth for when he picks up and swallows whole action figures. Yikes!
3. LEGO Technic Fast & Furious Dom's Dodge Charger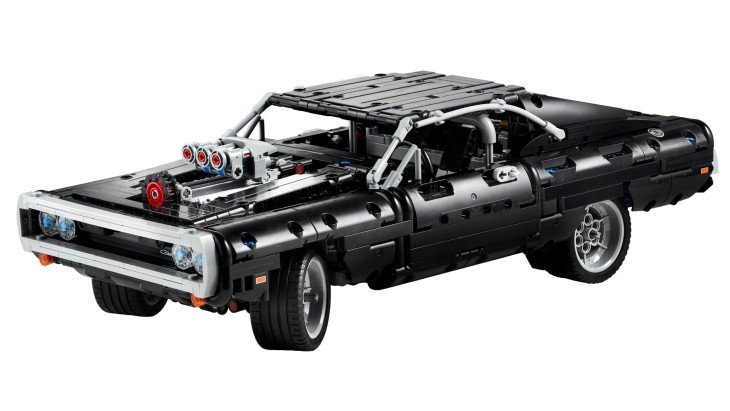 Recreate an iconic Fast & Furious muscle car and bring the adrenaline-fueled world of street racing to life with the LEGO Technic Fast & Furious Dom's Dodge Charger. Based on the iconic 1970s Dodge Charger R/T, this replica model of Dominic Toretto's famous car is full of authentic details and cool features. The opening hood reveals a V8 engine, moving pistons, wishbone suspension, steering system and air blower. Plus there are nitro bottles for high-speed chases - just like the real thing!
4. Zuru Pets Alive Boppi the Booty Shakin Llama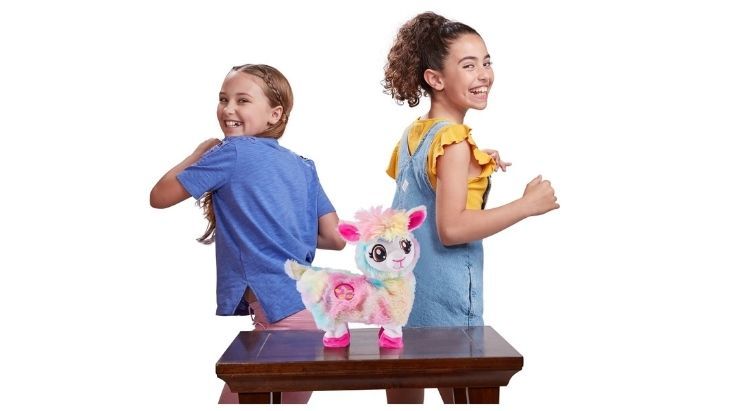 Got an all-singing, all-dancing kinda kid who would love an all-singing, all-dancing kinda playmate? Welcome, Boppi the Booty Shakin Llama!
Boppi's funky personality and fun rainbow fur will have everyone moving and shaking along with her robotic dancing and head-spinning motions. With three epic new songs to groove to and hilarious new moves, this loveable llama will steal your heart and be the life of the Christmas party!
5. Creative Gifts From The MCA Store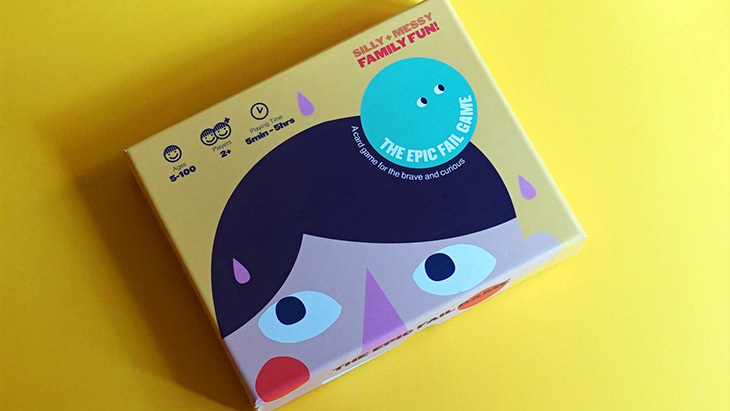 With such a huge range of things to do for kids, it's no secret that the Museum of Contemporary Art is a big hit with the young'uns - and what better way to really harness their love for a place than with a Christmas gift from the epic MCA store?
The range is full of products by local and international designers and artists including The Epic Fail Game by two Sydney creatives, Yolanda and Susanna. Featuring 30 activity cards and a mindset theory book, the game is designed to change the way the whole family thinks about failing. It comes in a beautifully designed and illustrated hardcover box that's printed using environmentally friendly ink and paper.
Give the gift of creativity this year and raise a smile from your little ones. Every purchase supports the Museum of Contemporary Art Australia and artists.
6. Present Pets Puppies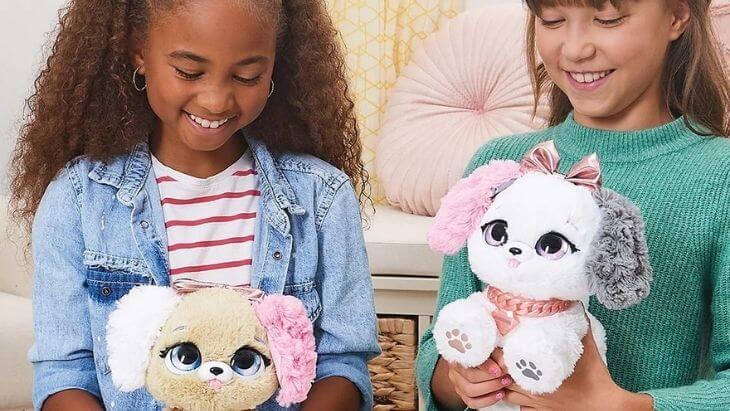 Kid always nagging you for a pet but you don't have the space, time, or inclination to get a real one? Present Pets Puppies are the answer!
Waiting inside each Fancy Pup themed box is an adorable interactive puppy; and you won't know which puppy you're getting until she unboxes herself; shaking her way out. To start the big reveal, unwrap the box's outer layer and pull the gift tag. The box will instantly start to shake as the pup eagerly paws her way out! The front panel pops open, revealing which Present Pets Fancy Pup is inside: Princess or Kweenie.
7. LEGO DOTS Jewellery Box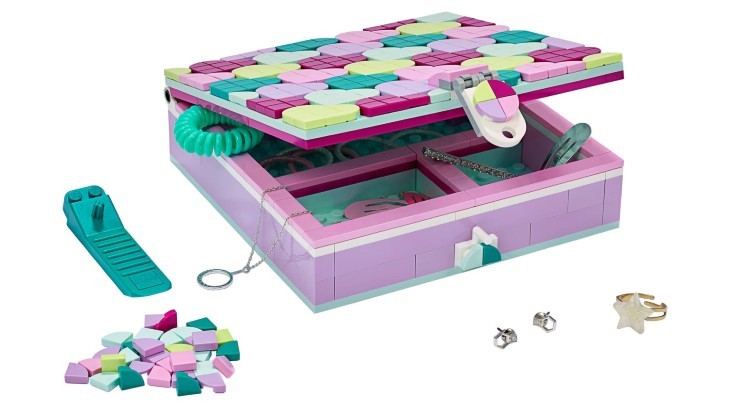 Put their imagination and creativity to good use with this super-cool LEGO DOTS Jewellery Box.
This DIY bedroom accessory set offers kids the chance to create their own cute jewellery holder and then change it to suit their mood or room decor. Cleanup and organisation are also a breeze thanks to the enclosed storage and sorting tray. It boasts movable separators to hold jewellery or any of the LEGO DOTS wearables—so each child can use their own self-expression to make the toy uniquely theirs.
8. Operation Pet Scan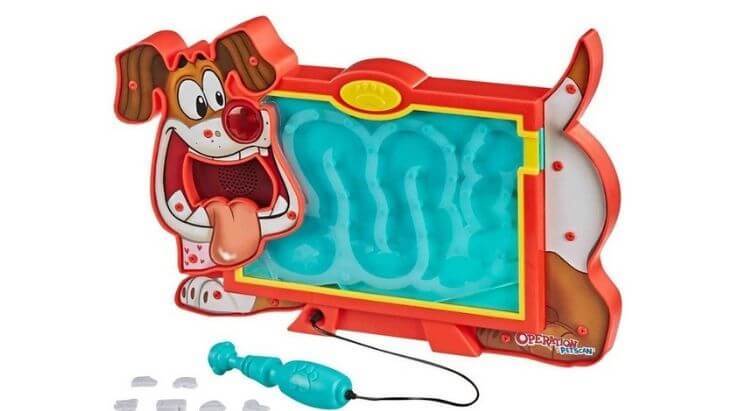 eBay reckons that 31% of parents will be likely to buy their child a board game this Christmas, following their huge resurgence when it came to beating boredom during lockdown throughout 2020.
Our pick would have to be Operation Pet Scan - where Rex Ray has been naughty and swallowed a bunch of things he shouldn't have. Players guide each ailment through his belly and out his tail end to help him feel better, using the magnetic Dog-o-scope. Fun for the whole family!
9. Sew Easy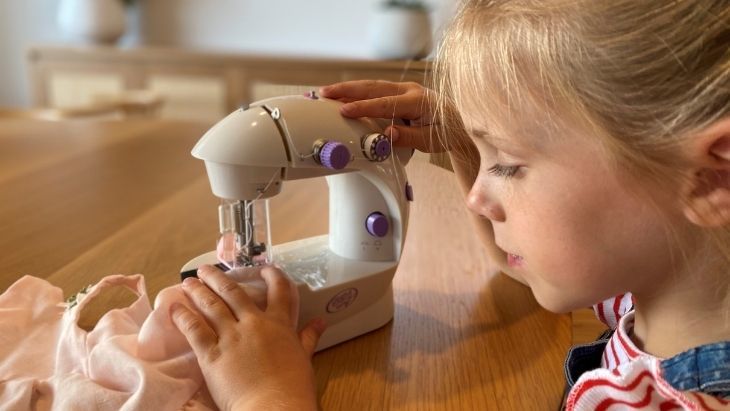 Many parents will have fond memories of their parents or grandparents teaching them new skills like cooking and sewing—and there's no reason that today's kids can't have the same experience.
Sew Easy does exactly what it says on the tin—it makes sewing (so) easy. The perfect machine for beginners, creative family projects and pursuits or for quick alterations on the go, this lightweight, multi-speed machine is suitable for all of your favourite household fabrics and sewing activities.
Want More Christmas? Check These Out
Best Christmas Movies on Stan and Netflix
Christmas Lights At Hunter Valley Gardens
What To Do With Unwanted Christmas Gifts

Have you signed up to our newsletter? Join ellaslist to get the best family and kid-friendly events, venues, classes and things to do NEAR YOU!