Have A Scoop Of Black Ice Cream To Balance Out Your Unicorn Food Cravings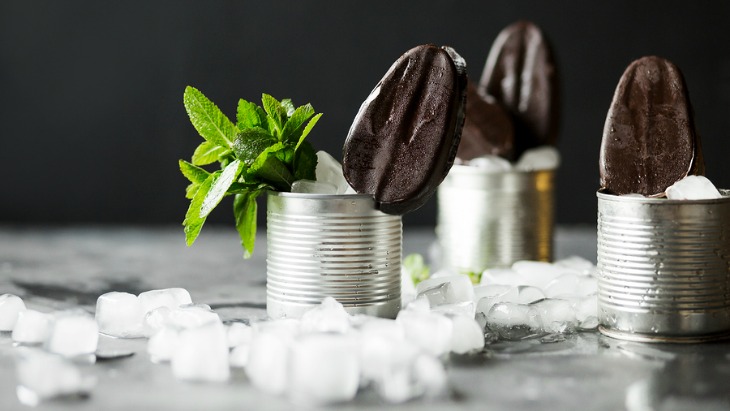 By: Phoebe Ackland, ellaslist
Rainbow foods are as delicious as they are Instagram-worthy: we just loved the unicorn hot chocolate phase and jumped right on the unicorn toast bandwagon, but here's another food trend to help balance out all those rainbow sprinkles and pastel icings. Black cuisine!
Let's Start With Black Ice Cream
Black ice cream originated in the U.S, and quickly found its way onto social media. Morgenstern's Finest Ice Cream (pictured) in New York City first served up this black dessert last year, the rich, dark colour attributed to coconut ash- which actually has a few health benefits.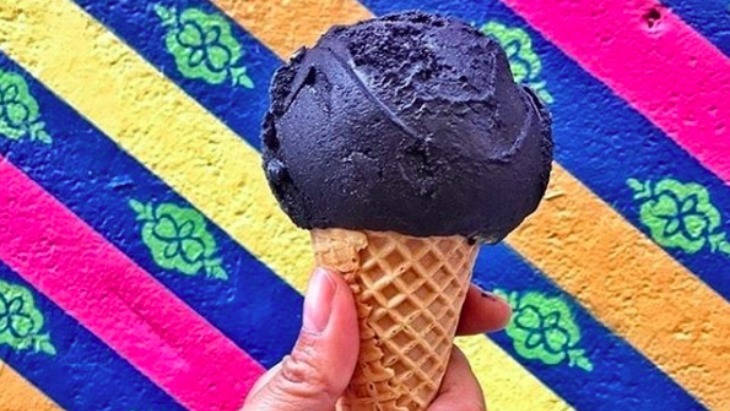 Late last month, the craze resurfaced when Little Damage ice cream parlour (pictured) in Los Angeles launched their almond charcoal ice cream served in jet black cones. They sold out of it on day 1, but not before several snaps were taken of the interesting looking cones, sprinkled with 100s and 1000s, desiccated coconut and drizzled with chocolate sauce. No doubt, this will be a Summer favourite for our lucky American counterparts.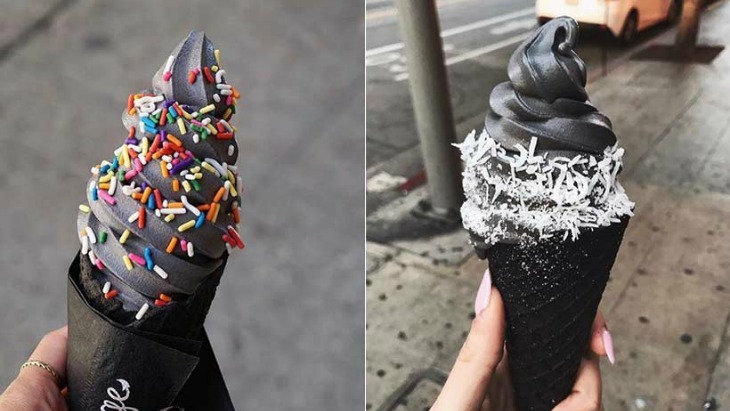 Sydney Goes Noir
Whilst we don't have black ice cream yet (c'mon Messina!), there are a few spots to nab a goth-looking treat to chuck up on Insty. Pressed Juices has an activated coconut charcoal lemonade that works as a great detoxifier. Coco Bliss in Coogee and Paddington also has an (almost) ice cream black snack to try- The Black Bowl, which is a 'toxin cleanser' not to be consumed within 2 hours of taking medication, filled with organic acai, banana, and coconut charcoal.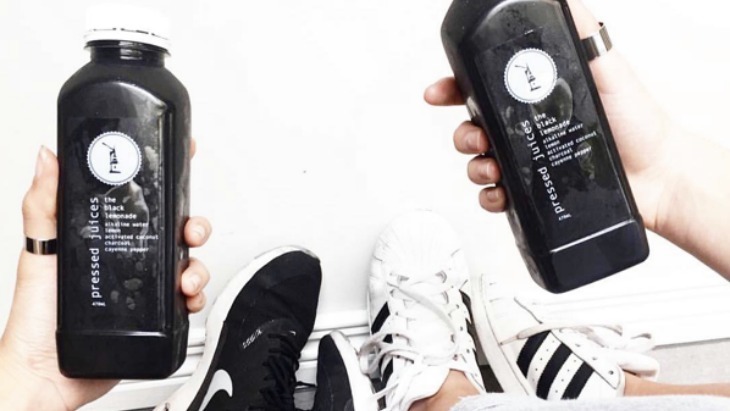 Burgers with charcoal patties are also a pretty well-established thing. You can try the Black Widow burger served on charcoal brioche at Parlour Burger in the CBD (pictured), which has been a favourite ever since Chef Sean Connolly came up with it. You can even get in on the craze with KFC's black zinger burger!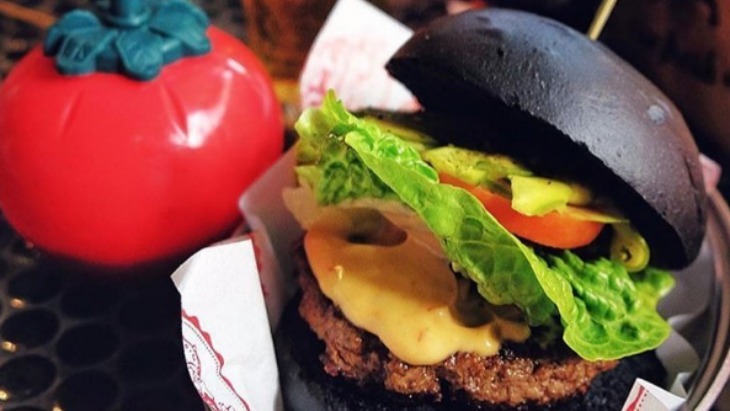 So now we have black foods, sushi donuts, sushi burritos, and Golden Gaytime cocktails.... keep it coming Sydney foodie scene!