Happy Medium: Best Places To Take Toddlers AND School Aged Kids
Toddlers
Preschoolers
Kids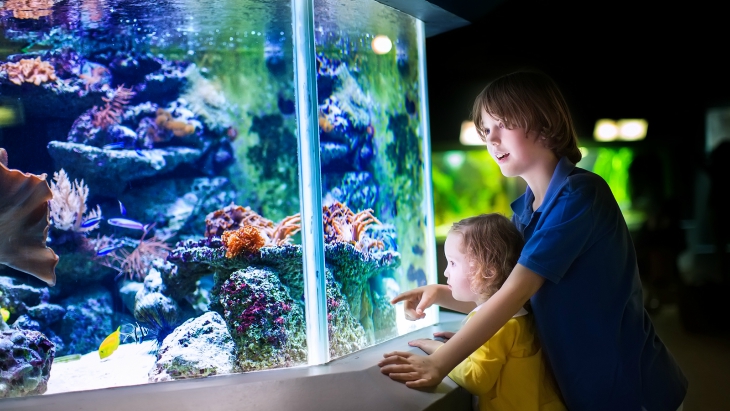 By: Alex Harmon, ellaslist
It's one of those parenting conundrums - especially in school holidays - how to keep the kids entertained when you've got one foot in the toddler door and the other in the school aged door. Take the family to a venue for toddlers and you risk the school aged kids being bored - but take the toddlers to a venue suited to the over 5's and you risk the little ones being left out (or overwhelmed or even hurt). Surely there's a happy medium? Well, we've managed to uncover a few places that will keep the whole brood happy - and hopefully mum and dad, too!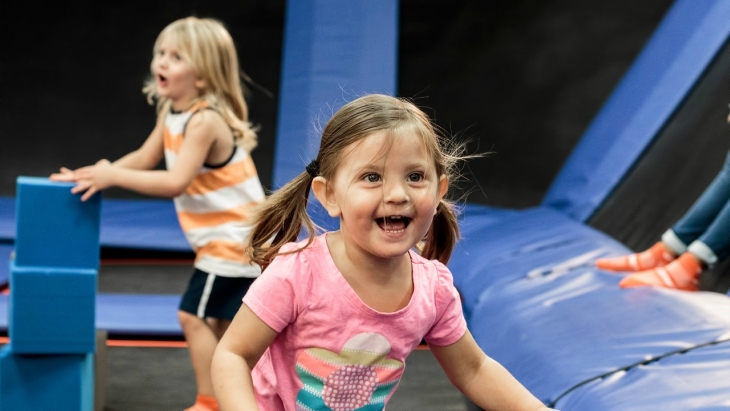 1. Sky Zone
This trampoline park really does have something for everyone, even the parents. Toddlers can bounce around in the Little Leapers area which is designed for the under 5 crew making it a safe place for little ones still coming to terms with gravity. Meanwhile their older brothers and sisters can get their thrills on and some serious air in the Stratosphere or by jumping into the foam pit. . For parents there is cafe (just joking, or are we?!) ok, there is the thrilling Sky Climb area or a place to shoot hoops in the Sky Slam zone.
For more info: head to the website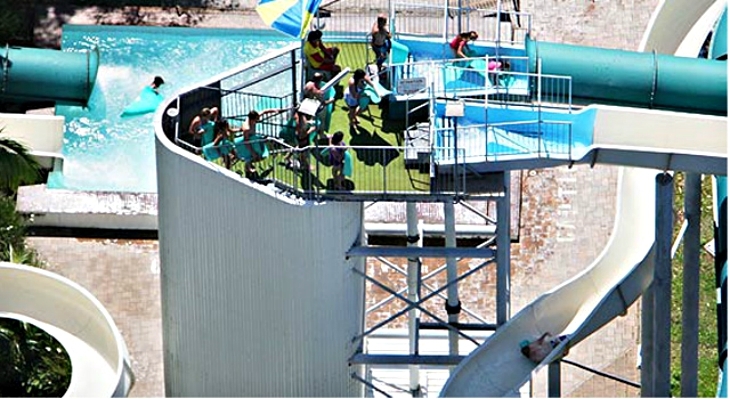 2. Botany Aquatic Centre
Kids of all ages love swimming pools but there aren't that many that cater to the diverse needs of your family. Botany Bay pool is the exception! It has super-fun 90 metre tubed waterslides for the school aged swimmers, a 50m Olympic Pool for the adult lap swimmers and a 22m shaded and fenced pool for the toddlers. Plus lots of grassed areas for bringing everyone together again for a picnic. Make a day of it!
For more info: head to the website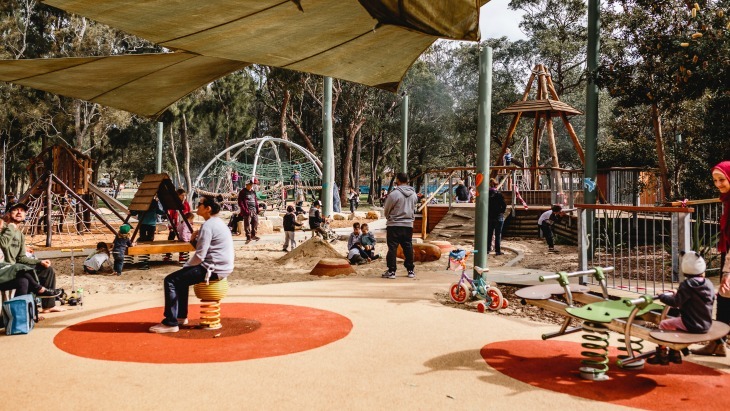 3. Bush Carss Playground
Playgrounds are getting smarter - they know that Sydney families are desperate for them, so they're starting to be designed with a sprawling age of kids in mind! For instance, this newly renovated park in the St George area, Bush Carss Playground. It has a wonderful natural design that will enchant imaginations of all ages. There are flying foxes and trees to climb for the big kids, mini slides and sand play for toddlers and a beach safe for paddling for all ages. Plus the best fish and chips in town (according to the locals) that everyone can enjoy.
For more info: check out our recent review.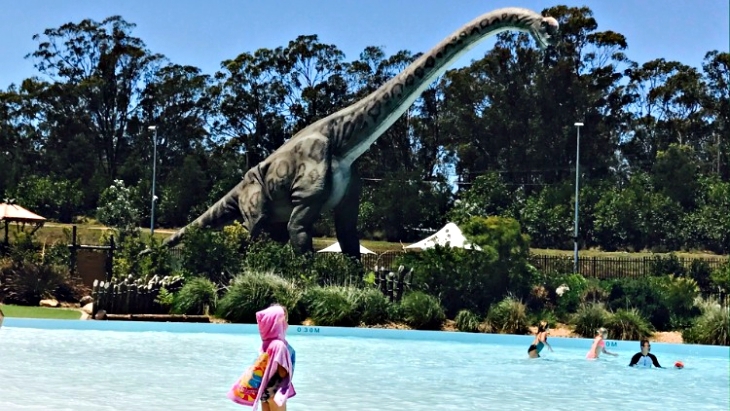 4. Wet'n'Wild Sydney
You know about the thrilling rides for school-aged kids (and adults) but it might surprise you to learn that Wet'n'Wild is a place that keeps the little ones happy too. There's a whole toddler zone called Nickelodeon Beach which has an array of kid-friendly water slides including miniature versions of the larger thrill slides, a giant tipping bucket, water sprays and plenty of shade. Also, the little ones will love floating on a rubber ring down Dinosaur Lagoon!
For more info: find out what Wet'n'Wild Sydney offers families.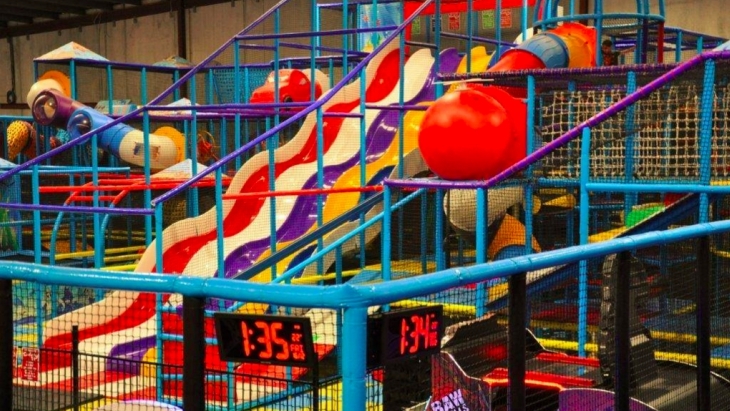 5. Ultimate Sydney
Playcentres don't always get the happy medium right - it's quite often that one end of the age spectrum is left short-changed (while the parents feel very short changed as they hand over the cash!). However Ultimate Sydney is a centre that will keep the whole family entertained. Located in Northmead, it is Australia's largest play centre and home to interconnected trampolines, a massive foam pit with a climbing wall, dodgem cars and slides. For the under 5 crew there is a dedicated "Kids World" which provides 3 levels of obstacle courses, a toddler trampoline, climbing areas and slides.
For more info: head to the website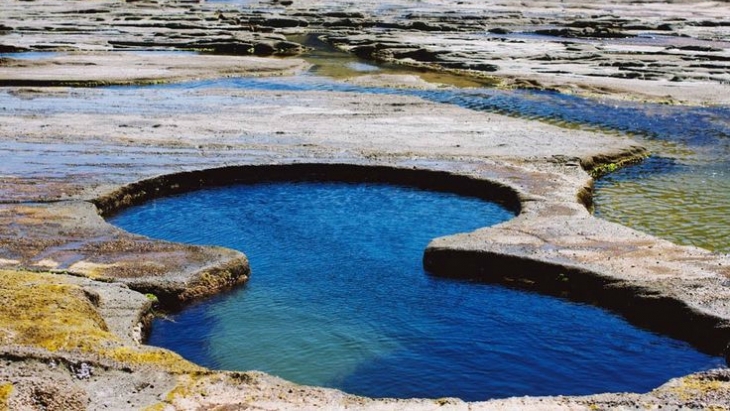 6. Rock Pools
Natures very own happy medium - all kids love dipping their toes into a rock pool! While older kids can enjoy clambering over rocks, jumping in and diving for marine life treasure, toddlers are just happy to have a dip with mum and dad in a safe ocean environment. Sydney has some beautiful rock pools to explore, here are six of the best ones we've found. Parents will love relaxing here too - and snapping up some gorgeous shots of their kids getting along so well #priceless.
For more info: check out our list.
Know any other places to keep the toddler and school aged kids happy? Please let us know in the comments!