Ticket To Slide: Why Wet❜n❜Wild Sydney Offers Great Value For Family Thrill Seekers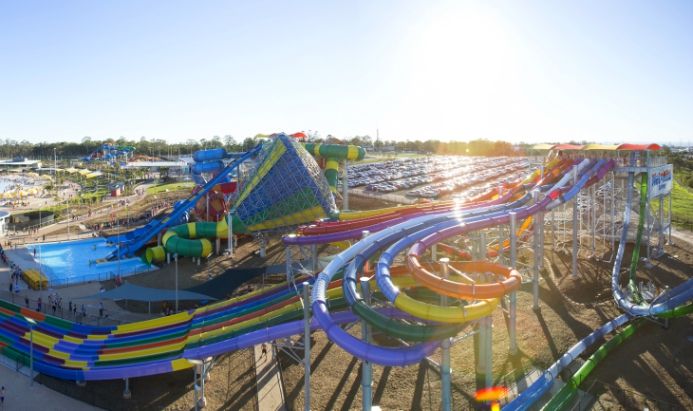 By: Alex Harmon, ellaslist
We love Summer in Sydney. The whole city comes to life with festivals galore, parks to explore and best of all - water parks that make the kids yell, "more, more, more!" We get so excited about Summer we even start to rhyme! And what is set to make the biggest splash this Summer? Well that would be Sydney's biggest and best water theme park, Wet'n'Wild Sydney. It brings the beach, it brings the action, it brings the boys to the yard (sorry, getting carried away again)... but what does it bring you, mum and dad? We investigate what's on at Wet'n'Wild Sydney this Summer and show you how to plan your day so you can be slipping and sliding and saving those dollars!
The Best Value For Your Family
Once the kids have visited Wet'n'Wild, you just know they're gonna want to go back. And with the good weather in Sydney lasting for the best part of a year, why would you not make it a regular feature on your warm weather calendar? "The best way for a family to experience Wet'n'Wild Sydney is with an Ultimate Season Pass," says Selena Magill from Wet'n'Wild Sydney. The Ultimate season pass will allow you to come and go as much as you want until 29 April in 2018. If only we could stay overnight, we'd never leave! We'll be dropping some hints in the suggestion box about Wet'n'Wild Camping, suggested names that we like: "Slide and Reside" or "Splash and Crash" (excuse us while we go off to trademark these names... )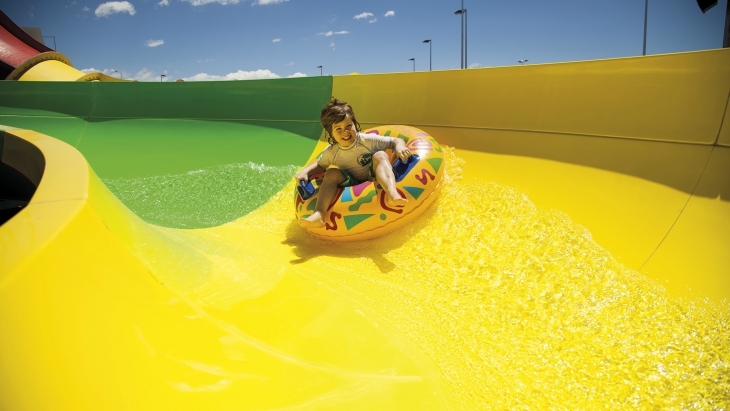 Your Ticket To Slide [And Slide And Slide!]
So what does this golden ticket actually get you and your family? As Selena explains, "This pass gets you access to our summer events calendar, FREE parking, Fast Photo Pass which includes unlimited in-park digital photos plus 3 free prints, 30 minutes early access on operating days on selected slides, 14 day mega pass to Gold Coast Theme Parks, 15% off in park retail and 10% off Sydney Sky Coaster. There is also a premium season pass available however the Ultimate pass type is the best value for money with the 14 day entry to Gold Coast Theme Parks and 30 minutes early access to the park."
Why Should You Choose This Water Park?
At Wet'n'Wild Sydney there is something for all families, from those with teenagers to those with little ones. The rides are hard to miss, you'll see them from the M5 but once you get in you'll see so much more including a wave pool, a lagoon and beachside cabanas for relaxing. Speaking of relaxing, leave your money at home - the park uses MyBands that are linked to an account so you can purchase food and drink, photos and so on. It takes the age old issue of carrying money at a water park away. You can also Tap'n'Play with many of the rides giving you priority reservations so you don't have to wait in line.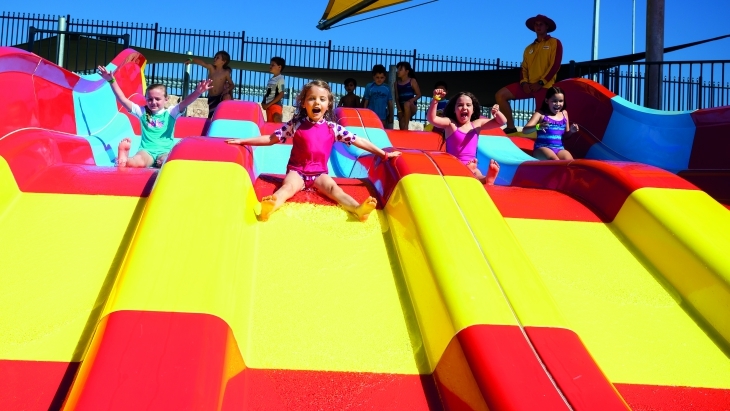 Toddlers Can Make A Splash
Junior Wet'n'Wild fans will love Nickelodeon Beach featuring an array of kid-friendly water slides including miniature versions of the larger thrill slides, a giant tipping bucket, water sprays, your favourite and most loveable Nickelodeon characters and plenty of shade. One of the most recent additions to the park is Dinosaur Lagoon, where you can step back in time and bring the lost world of dinosaurs to life. Featuring 9 interactive dinosaurs and 3 dig pits it's located right in the heart of our near half kilometre long lazy river. Sit back and relax in a soft tube as you float around, it's the perfect place to spend a hot Summer's day!
Teens Can Go Wild Too
Adrenaline seekers can enjoy 360Rush, a 60ft free fall and 360 degree loop experience, or T5, swirling guests through a 45-foot dark funnel. Adventurers shouldn't miss Tropical Cyclone with its series of jaw-dropping twists and turns, or the Double BOWLSeye spinning guests through a series of super-sized bowls. Wet'n'Wild Sydney also includes the ultimate beach experience with Australia's largest wave pool with over 4,200,000 litres of water, the finest sand and perfect waves every time making it the world's best inland sea.
Fun For The Whole Family
But we don't want you all to spilt up once you enter the park, there is so much on that the whole can family can enjoy together. This season sees the return of family favourite events like Dive'n'Movies on selected Fridays and Saturdays in December and January where you can catch your favourite movies from the comfort of your deck chair or on a beach towel in the sand! There's also death-defying stunts from the boys at Showtime FMX Summer Slam on select days in January. Plus the awesome prizes and giveaways, meet and greets with the FMX riders and money can't buy show experiences will be back bigger than ever during Wet'n'Wild Sydney's most popular summertime event! This year will also see the return of DJ Sunday Sessions on everyone's favourite beach so you can relax the afternoon away listening to summer's hottest hits.
Wet 'n' Wild Sydney is open again for the season now. Purchase your season pass now to save big!