Go! Kidz Have A New Range Of Healthy, Ready-Made Kids Meals
Toddlers
Preschoolers
Kids
Family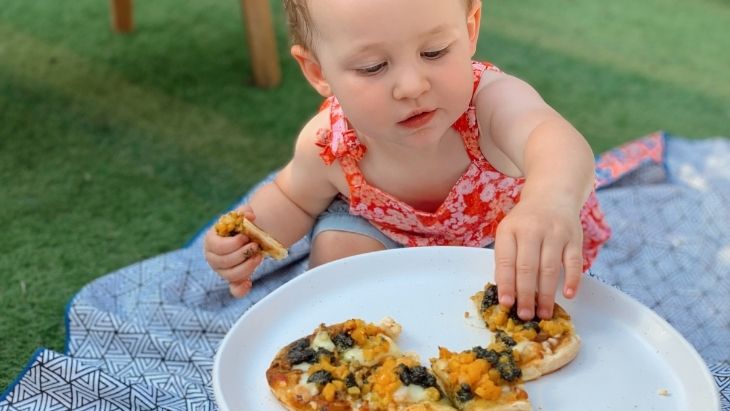 Parenting comes with a whole deluge of things to think about—from the perpetual planning involved to the constant anticipating of needs; there's always something that has to be considered or acted upon. Luckily, Go! Kidz is here to take one thing off your proverbial plate—and that is the age-old, often-uttered question of what on earth are the kids going to eat for dinner?
Go! Kidz range of healthy ready meals for kids is the perfect one-and-done solution to mealtime madness. And the best part? They tick all of the nutrition boxes, whilst being filling, wholesome and most importantly, delicious! Here's what you need to know about the largest and most extensive range of kids meal options in Australia.
Healthy Meals Delivered To Your Door
Thanks to their epic range of ready-made, locally-crafted, dietician-developed meals, mealtimes with kids just got a whole lot easier. The team at Go! Kidz evidently heard on the grapevine that my daughter was tired of the 4-meal rotation I had her on due to a severe lack of inspiration, so they kindly sent us a box of their new Adventurous Palette range, alongside their all-new pizzas and burgers. Safe to say I had one very excited looking toddler when the huge box of goodies arrived. Finally something other than bolognese!
The Adventurous Palette range is a great complement to the Classics range—which offers easy, nutritious eating with all of the family favourites. The introduction of the new range means that Go! Kidz now covers even more meal bases than before; from complete dishes and components where parents can add a salad, extra vegetables or even some homemade chips, to options that kids can have as a snack or lunch as well as a hearty dinner. Suffice to say, Go! Kidz have you covered.
Meals For Adventurous Palettes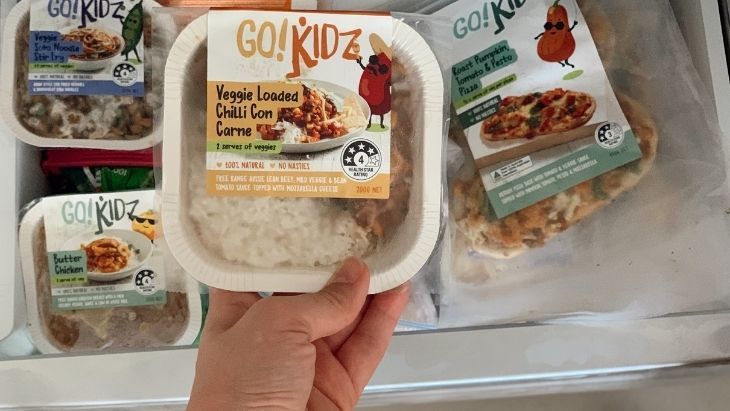 Despite the aforementioned 4-meal rotation, my daughter is game to try most things when it comes to food—so I could tell that a range designed for adventurous palettes would be right up her alley.
The range includes Butter Chicken, Veggie Loaded Chilli Con Carne, Veggie Soba Noodle Stir Fry and Chicken & Veggie Nasi Goreng as well as a Ravioli, Gnocchi, and Pie option. My daughter has inhaled every meal she's tried so far and even lodged a very spirited campaign for "MORE" of the Chilli Con Carne and the Butter Chicken upon realising she'd run out.
Go! Kidz has really revolutionised the game when it comes to feeding kids healthy, nutritious food that's made in collaboration with a registered dietician, Skye Swaney. Approved by the Healthy Kids Association, Go! Kidz meals are the perfect portion size (in fact there are two sizes to choose from—200g for little ones or 400g for sharing between siblings or older kids with bigger appetites!) and are snap frozen to preserve nutrients and ensure complete freshness when it comes to reheating. Absolutely nothing is processed and they are all made locally for Sydney families. Winner winner, ready-made dinner!
Burgers And Pizzas Please—But Make It Healthy!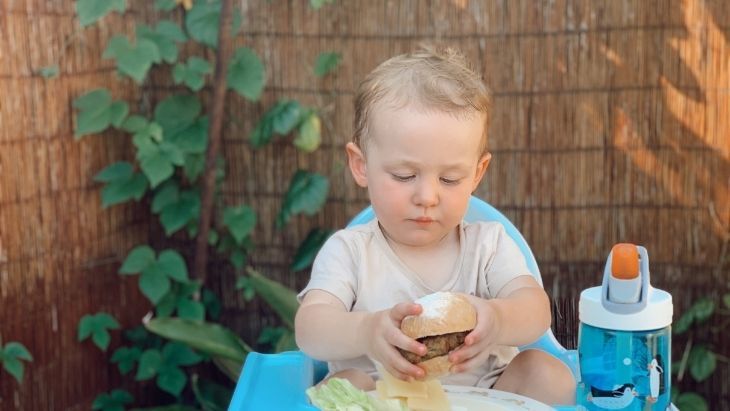 In addition to their Adventurous Palettes range, Go! Kidz has also introduced a range of pizzas and burgers to make for quick, easy, dinners that feel like a treat for kids but also don't compromise on the nutrition element for which Go! Kidz meals are renowned.
With both Mini Chicken and Mini Beef Burger options, as well as High Fibre, Low-GI Mini Burger Buns, little hands are sure to have their hands full with deliciousness! They're pre-cooked which means you get all of the authentic BBQ taste, with none of the clean-up. Simply reheat and serve! The burgers and buns come each come in a 6-pack; excellent for stashing in the freezer and whipping out whenever you're at a loss for what to make or have a hangry toddler on your hands (#beentheredonethat.)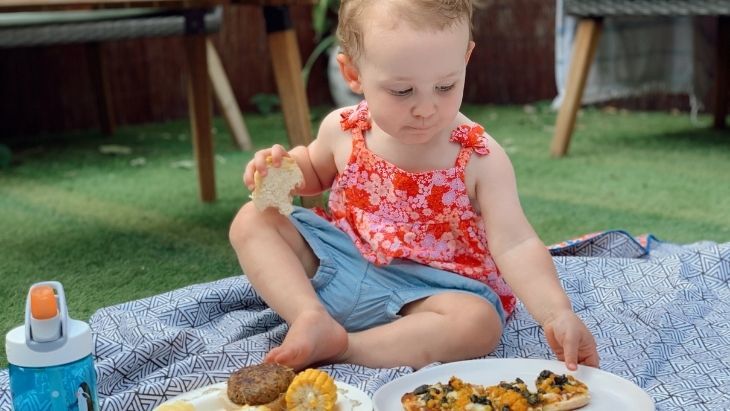 And if pizzas are more your little one's thing—they'll not be disappointed. There are three flavours to choose from; Roast Pumpkin, Tomato & Pesto, BBQ Chicken & Sweet Potato or a classic Tomato & Cheese. I tried to encourage a picnic dinner with my daughter, intending for us to "share" one of the pizzas and burgers—but her little mitts made quick work of the pizza (although I can confirm from my solitary piece that it was utterly delicious.) Each pizza is low in salt, completely natural and has at least a sneaky half to one serve of veggies in each. Can't say fairer than that!
Delivery is next-day, contactless and limited to the Sydney metro area. Find out more and get yours now at gokidz.com.au.
BONUS OFFER! Simply enter 'ELLASLIST' during checkout to receive a bonus Chocolate Brownie dessert with your order. No need to add the chocolate brownie to the cart – it will arrive as a bonus with your delivery. One redemption per customer.
More Go! Kidz Inspiration Here
Do Kids Really Need To Eat Veggies?
Want Healthy Kids Meals They'll Love To Eat? Leave It To The Experts!
Get Go Kidz Meals Delivered To Your Door
When Is Frozen Food Healthier Than Fresh Food?
Go! Kidz Nuggets Just Got Even Tastier—And Even Healthier

Have you signed up to our newsletter? Join ellaslist to get the best family and kid-friendly events, venues, classes and things to do NEAR YOU!