Go! Kidz Nuggets Just Got Even Tastier—And Even Healthier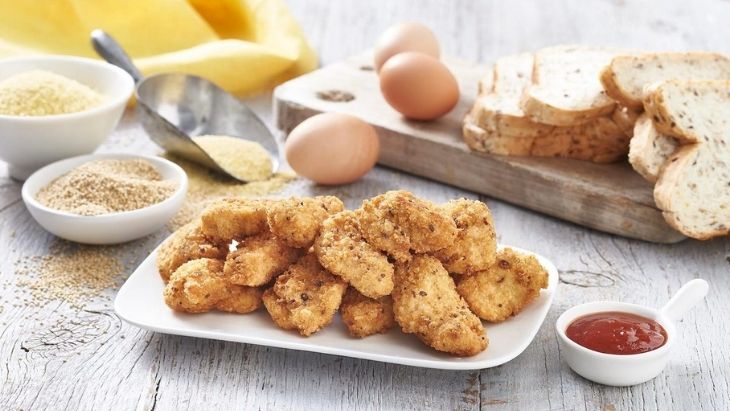 Every parent knows what the dinner time dread feels like—characterised by the stress of finding something your kid will actually eat, as well as something that isn't entirely devoid of nutrients. Enter, Go! Kidz fish and chicken nuggets—a veritable 5 pm saviour delicious enough for kids to love while packing a hefty nutritional punch.
Newsflash: these crowd-pleasing nuggets have recently undergone an upgrade. They now boast a brand new crumb that even the fussiest eaters are sure to get stuck into. Here's what you need to know.
Supercrumb 2.0: The Details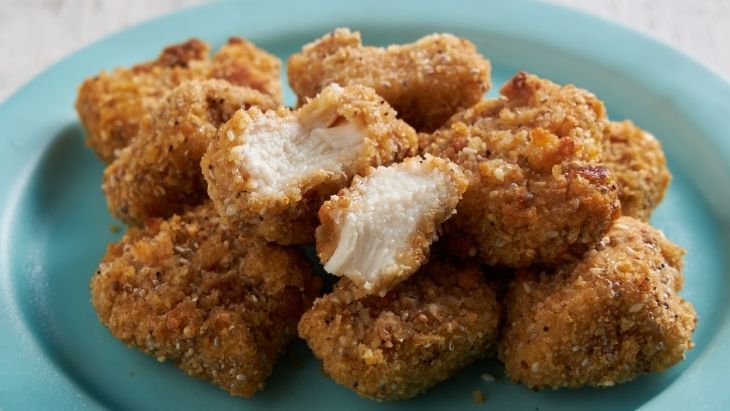 Thanks to their recent reimagining, Go! Kidz fish and chicken nuggets really set a new standard in nugget nutrition—all whilst improving texture and taste. A triple threat!
Re-designed and engineered to taste better than ever and even more familiar to kids, Supercrumb 2.0 brings together Go! Kidz' in-house wholemeal Panko crumb with quinoa, couscous and no less than six—count 'em, six—seeds (chia, pumpkin, sunflower, sesame, hemp and poppy). Needless to say, Go! Kidz hasn't compromised on the nutritional value of the popular nuggets, equipped with a 4.5 health star rating for both the chicken and the fish varieties.
Brain Food
In case you were wondering whether or not the nuggets were dietitian-approved (although the 4.5-star health rating is a pretty good indication), Skye Swaney, Go! Kidz dietitian contends that "Unlike most nuggets, which are heavily processed and contain artificial preservatives and additives, in ours, all you get is the good stuff!" Hear hear!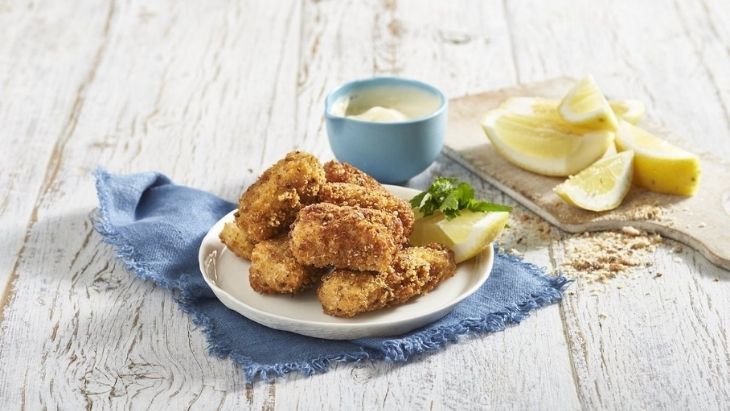 Go! Kidz nuggets are brined for tenderness and then crumbed—after which they are liberally sprayed with extra virgin olive oil, ready and raring to go in the giant air fryer. The use of such a high-quality olive oil is great for kids' learning and brain activity—thanks to the abundance of healthy monounsaturated fats and phytonutrients it contains.
New Chefs
Alongside the nuggets, the Go! Kidz team has recently had a little makeover too. Two new chefs have been welcomed to the ranks. Keith Higginson and James Gough offer a combined 40 years of experience, and are wholeheartedly committed to delivering the delicious and nutritious meals that are at the heart of the Go! Kidz ethos.
Both chefs bring extensive experience—including plenty gained in Michelin star and other acclaimed restaurants —and will continue to focus on 100% Australian ingredients for the Go! Kidz range, as well as using free-range, hormone-free meats, and all-natural, additive-free ingredients.
Think your little eater would indulge themselves in a meal created by a Michelin star chef? Delivering health-conscious pearls of nuggety wisdom and a whole lot more, Go! Kidz has got kids meals well and truly covered.
Find out more and get yours now at gokidz.com.au
BONUS OFFER! Simply enter 'ELLASLIST' during checkout to receive a bonus Chocolate Brownie dessert with your order. No need to add the chocolate brownie to the cart – it will arrive as a bonus with your delivery. One redemption per customer.
More Go! Kidz Inspiration Here
Do Kids Really Need To Eat Veggies?
Want Healthy Kids Meals They'll Love To Eat? Leave It To The Experts!
Get Go Kidz Meals Delivered To Your Door
When Is Frozen Food Healthier Than Fresh Food?

Have you signed up to our newsletter? Join ellaslist to get the best family and kid-friendly events, venues, classes and things to do NEAR YOU!