Want Healthy Kids Meals They❜ll Love To Eat? Leave It To The Experts!
Toddlers
Preschoolers
Kids
Family
Parents Only
All Ages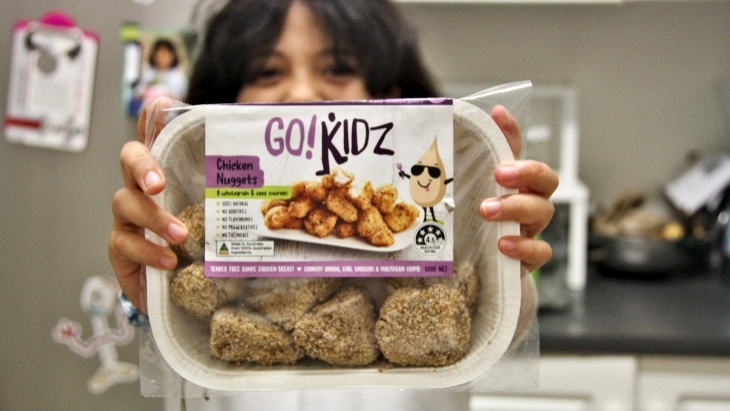 As the Greek philosopher, Plato famously said necessity is the mother of invention, and we love a product - and a parent - with purpose. Born out of a need to find a way to consistently feed his kids nutritious meals that they would willingly eat, one local father channelled his passion into a new food delivery service designed exclusively for children. Now, Go! Kidz is the easiest and most delicious way to get healthy meals onto their plato!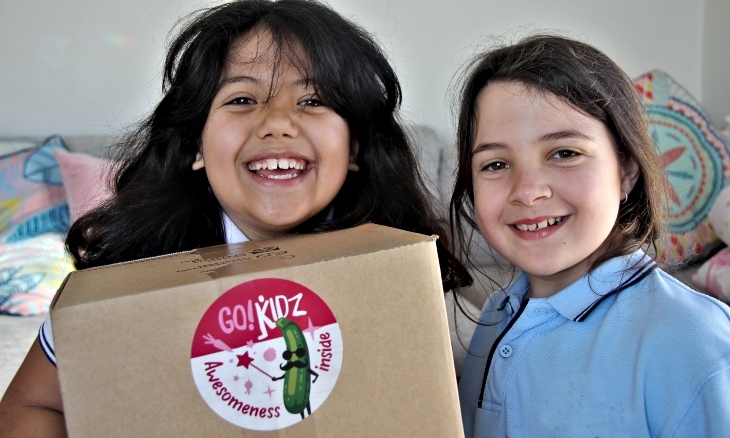 Founder Jeremy Crooks used a career sabbatical to take on the ultimate, eternal parenting challenge - how to get his children to eat more vegetables. "It was during a career break I decided to spend some time devising recipes that contained a high level of vegetables, but would be food my kids would eat and enjoy," he says "... and Go! Kidz was born!"
What started as a homegrown ambition has become a much larger mission. Go! Kidz is a cause-driven small business with a genuine hunger to foster better health outcomes for our kids. So how did they pack all this nutrition into easy, delicious ready-to-eat meals? With an expert team.
Go! Kidz recipes are created with children's dietitian, Skye Swaney. With over a decade of hands-on experience, Skye is an Accredited Practicing Dietitian and Nutritionist, who previously served as the Senior Dietitian at Australia's Healthy Kids Association. Head Chef Maddy Leven brings additional expert know-how and flavour to the table, using her ten years of experience in Sydney's finest restaurants to produce top-quality culinary creations for our kids. Balancing maximum nutrients with uncompromising taste, Go! Kidz meals are made locally with absolutely nothing processed.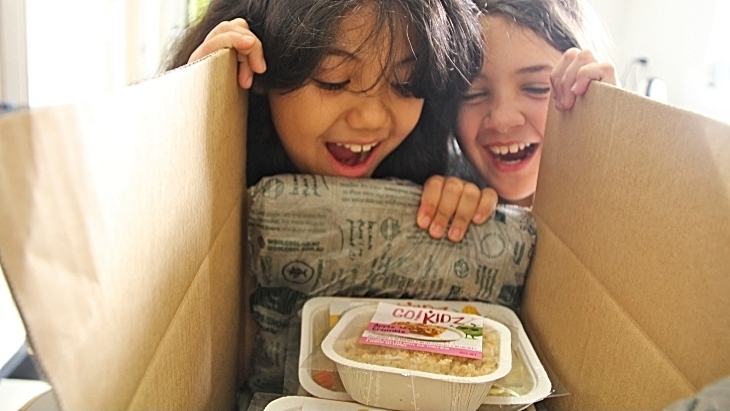 Spurred by a driving force to create lasting change within the community, Go! Kidz set out to produce mindful, sustainably-sourced food that is affordable for families. While it's a bonus that parents can stress less and breathe easy knowing their children are eating well, getting kids to consume more of the good stuff is imperative to their well being. Reimagining classic family favourites as super healthy meals, Go! Kidz has developed a crowd-pleasing menu that will convert the fussiest eaters and save you endless hours in the kitchen. Dishes like chicken nuggets, lasagne, pasta bolognese and apple crumble are guilt-free and packed with fresh wholesome Aussie ingredients.

Research shows the majority of Australian kids do not consume enough fruit and vegetables, yet poor eating habits can expose children to the risk of becoming overweight and suffering health problems down the track. In NSW, around 24% of children are considered overweight or obese*. This alarming statistic is a core motivator behind the delivery service, which aims to shift the paradigm and educate families about the benefits of healthier lifestyle choices. The bottom line: they need more of the right food, more often. Go! Kidz meals all include 1 to 3 serves of vegetables and a 4 or 5-star health rating, with portion sizes that meet Healthy Kids Association standards.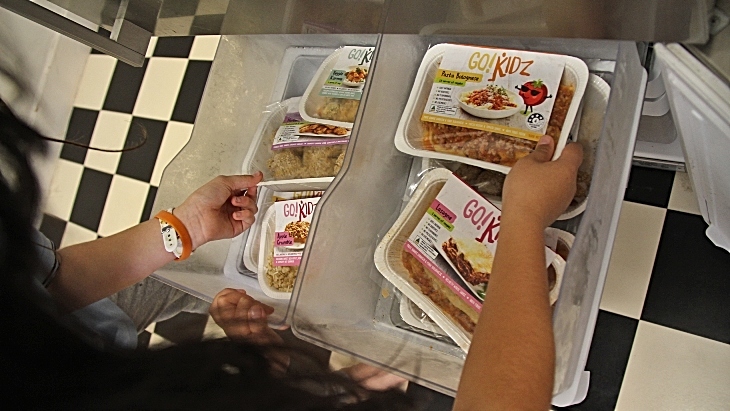 Key to ensuring the meals maintain their peak quality and nutritional value is snap freezing. Busting the myth that frozen food isn't healthful, snap freezing is lauded for freshness and hygiene, preserving the innate goodness. Some nutrient levels remain higher in frozen foods compared to fresh because they have avoided being exposed to the elements, and frozen vegetables, in particular, outperform fresh vegetables when it comes to their nutrient concentration. Snap frozen foods have the added benefit of much longer shelf life, without any preservatives, so you can have a stash of go-to meals whenever you need them. Go! Kidz snap freezes meals to lock in the integrity and benefits of the ingredients they've worked so hard to pack in.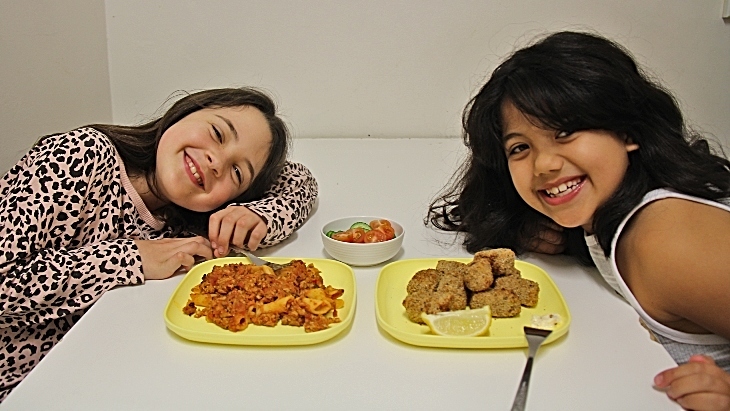 For parents, one of the best byproducts of Go! Kidz is handing over that brain-straining burden of shopping, planning and cooking. No matter how busy or blindsided you are or how quickly the day flies by, there's always a quick, healthy dinner - or a warming winter lunch - ready to be lovingly defrosted. Voila - a homestyle meal in minutes! For kids, having a dedicated supply of foodie favourites empowers them to make and sustain better food choices. They can self-select their meal, unwittingly getting a hearty dose of nutrition. When I ask my daughter why she can't wait to rip open the Go! Kidz box, she says swiftly "the food is delicious and easy!". I suspect her haste actually has something to do with securing the apple crumble she craves, but she also loves sorting through the various options and scheduling her next meal.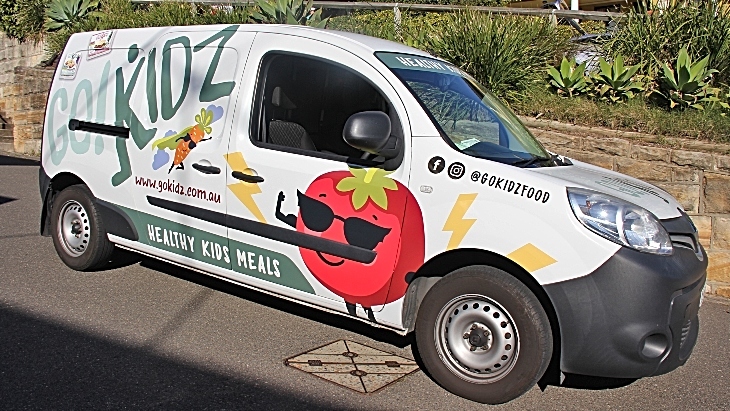 In real life, when the Go! Kidz van pulls up outside you know it's going to be a good day. Bursting with vitality from the get-go, the speedy, contactless delivery (in innovative sustainable packaging) ensures several weeks worth of dinners arrive perfectly and make for welcome mealtime relief for all of us.
While collective well-being is the ultimate end goal, we can all start at home making good healthy choices accessible for our kids. Giving them the food they love packed with the essential nourishment they need is the new way to have your cake and eat it too.
Find out more and get yours at gokidz.com.au
BONUS OFFER! Simply enter partner code 'ELLASLIST' during checkout to receive a bonus Apple Crumble dessert with your order. No need to add the apple crumble to the cart – it will arrive as a bonus with your delivery. One redemption per customer.

More Foodie Fun
New Acre Urban Farm and Eatery To Open On Sydney's North Shore
The Bunnings Sausage Sizzle Returns!
ellaslist reviews Bitton Rose Bay - A Little Taste Of France
Have you signed up to our newsletter? Join ellaslist to get the best family and kid-friendly events, venues, classes and things to do NEAR YOU!