Camping At Calmsley Hill City Farm
By: Amanda Lieber, ellaslist explorer
ellaslist Explorer, Amanda and her family dusted off their camping gear and set off to Calmsley Hill City Farm, just an hour's drive from Sydney CBD for a weekend on the farm, surrounded by animals and sleeping under the stars.
We were so excited to spend a night camping at the Calmsley Hill City Farm. We arrived early in the morning to take part in the daily activities and fantastic, interactive shows that were on offer.
You are free to arrive at any time during the day, however, you must be there by 4pm to be escorted to the camping area, just a short walk/drive from the farm. You can leave your camping gear in the car and enjoy a day at the farm without lugging your overnight bag with you.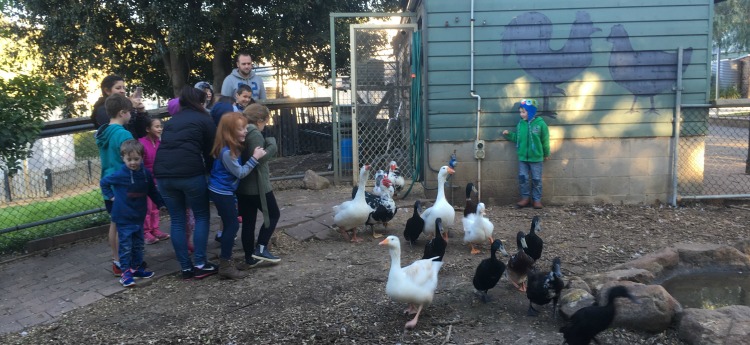 Unique Farm Stay Experience
Once the day visitors had left and the farm was closed off to the public, we (the campers) had exclusive access and were escorted around by Farmer Brad to assist him with closing the enclosures and putting the animals to sleep for the night.
In the morning he took the children to collect the eggs from the chickens and ducks (for breakfast). After breakfast, before the farm opened, the children experienced feeding the birds, ponies, the camel, and we even got to hold the python (EEEK!).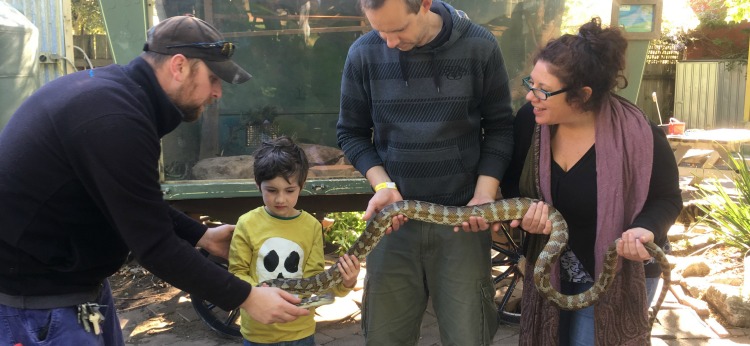 The Animals
Everyone was able to have a one-on-one experience with the animals, holding and patting them. In the nursery there were goats, rabbits, chicks, emus and ferrets. Outside there were koala's, ponies, chicken, ducks and cows.
Activities are specifically aimed at the children, however the adults had just as much fun. We did everything as a group and everyone enthusiastically participated.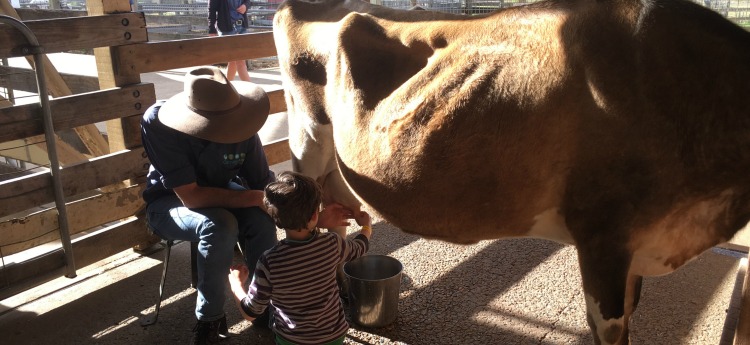 The People
The farmers are fantastic! Farmer Brad and Farmer Noah were so helpful, friendly and approachable, with a wealth of knowledge about the animals and local area.
Some fellow campers had come as a group and knew each other, others were families on their own. Everyone camping was like-minded; there to have fun and enjoy the experience to the full. There were about 30 children and 23 adults. It was such a friendly atmosphere, playing together, sharing a frisbee, balls, playing with sticks, stones and the pond.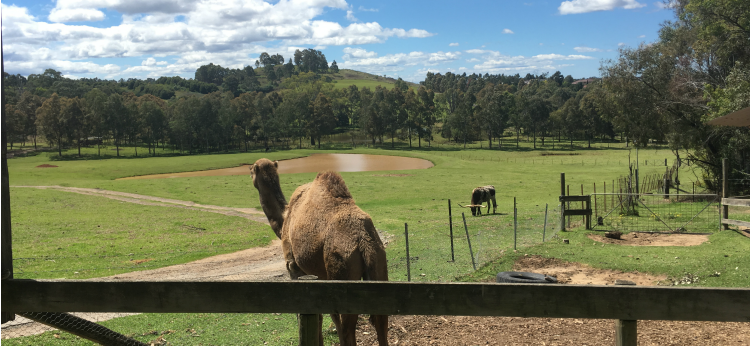 The Food
Meals are provided which is great as we didn't have to worry about taking food, refrigeration, cooking or cleaning up. You are advised to bring your own snacks and drinks.
Dinner: hotdogs (beef sausages) and delicious salads, vegetarians are catered for (you must notify them when booking) Breakfast: bacon and egg rolls, Weetabix, coffee and juice.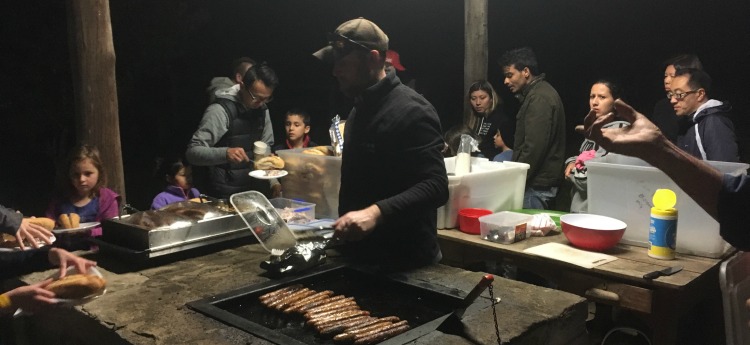 Do You Have To Be A Seasoned Camper?
It's perfect for everyone, those who want to introduce camping to their children, those who have wanted to camp but never knew where to begin, those who are scared of camping or have never camped before and those who are experienced campers. Calmsley Hill City Farm is the easiest most enjoyable camping experience with a difference.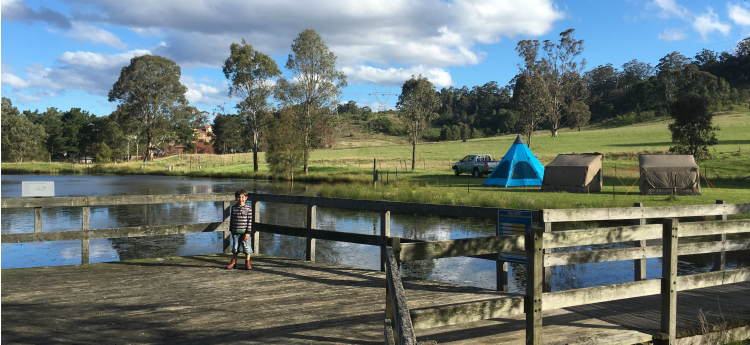 How Rustic Are We Talking?
The most rustic thing was not having shower facilities, for one night this is completely ok.
The Facilities
There are ample toilets and a baby change table. Toilets are about 100+ meters walk from the camp site, at night there are dim lights which remain on, you do need a torch to guide your way as it is dark in places. (I was a bit afraid to go to the loo in the middle of the night).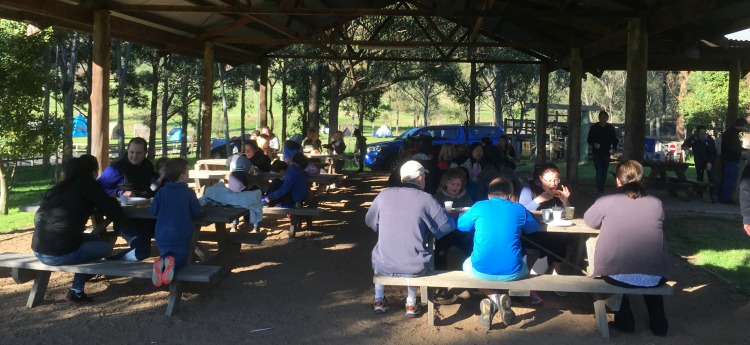 What Ages Are Recommended For This Experience?
Suitable for any age, if you're mobile on grass (the camping area) and happy to sleep in a tent. Children from 2-13 years thoroughly enjoyed it!
Relaxing Moment
After dinner we sat around the camp fire chatting and roasting marshmallows, then went for a short walk to gaze at the city and the stars.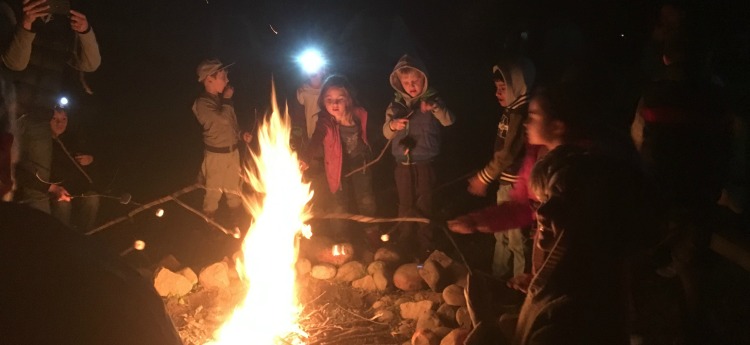 Overall Verdict
This is a perfect way to ease into the camping experience. Your tent can be provided and set up before you arrive. The meals are cooked for you and entertainment is organised. All you need to do is show up with your sleeping bag, pillow, and 'ready to have fun' attitude. You will have the most relaxing and enjoyable time. A fantastic memory and definitely a desire to do it again!
Highlights And Memorable Moments


Child's Favourite Moment: "Loved everything!" especially the tractor ride and sleeping in the tent


Mum's Highlight: Watching the sunrise, it was magnificent! I was the only one awake, along with about 30 different species of birds, the sounds were incredible.


Best Moments:The absolute enjoyment and smile on my sons face the whole time!


Most Thrilling: Holding the python


Most Funny: Realising the 'boom' we kept hearing was the guttural call of the emu, next to the site (in a fenced area)
Top Tips
Take a comfy sleeping mattress as the ones provided are thin yoga mats. (Especially if you have pre-existing aches and pains).
Pre-book a tent (they have a limited number available) set up for you SO

EASY

!
It's really close to Sydney, less than 1 hour drive.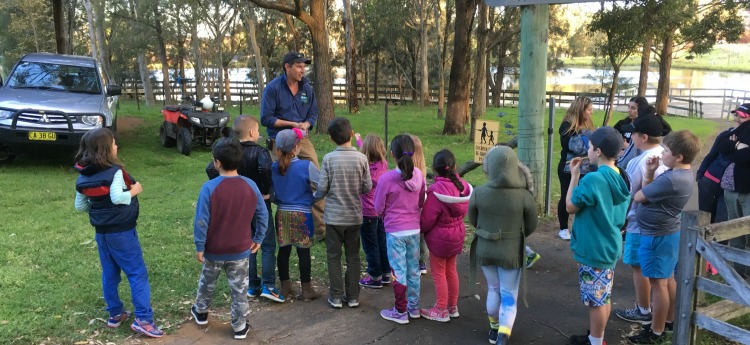 Things To Be Aware Of


There is a loosely fenced dam and a small muddy pond near the tents, children must be supervised at all times around these areas.


You could occasionally hear the car traffic on the M7.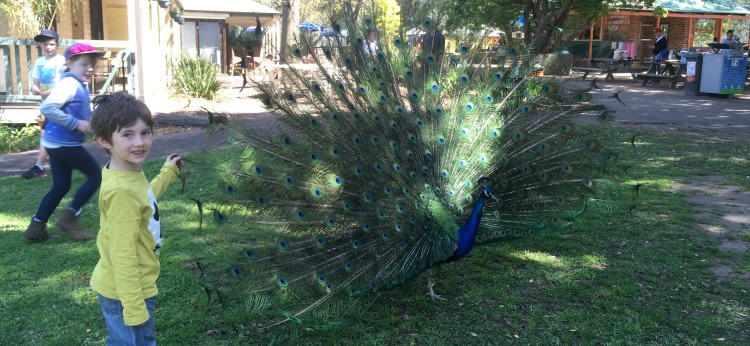 What You Need To Know
Camping Price: Adults $85 Children $55 Family (2A-3C) $265 Check out what this includes
Dates: Check out available camping dates
Phone: (02) 9823 3222
Address: 31 Darling St Abbotsbury NSW 2176
More Info: Check Out Their Website!
Like The Sound Of Calmsley Hill? Check Out More On ellaslist
Reviews
Great review Amanda! Was lovely to meet you there ... and I agree totally with your review! My kids loved it too ?