The Best Secret Gardens in Sydney
These ones won't stay secret for long! On the next sunny day, why not take the whole family on an adventure to find one of these secret Sydney gardens – little green oases and hidden fairy holes sprinkled across our gorgeous city. You'll wish you'd discovered them sooner…
Wendy's Secret Garden
This one is a favourite amongst the cluey Sydney-siders who are lucky enough to know about it. After her ex-husband's death, Wendy Whiteley transformed a weed-ridden wasteland into this little piece of magic. She intended for it to be enjoyed by the community, and after a 30-year lease granted to the council by the state government, her legacy lives on. Find Wendy's Secret Garden at the top of a set of stairs in the gorgeous Lavender Bay.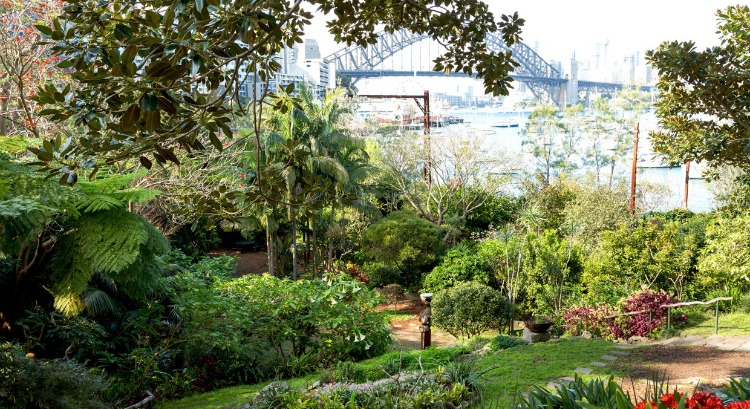 Credit: Daniel Shipp for The Design Files
Paddington Reservoir Gardens
Reservoir turned petrol station turned sunken urban garden, you'll miss this one unless you know exactly where to look in Paddington's shopping district. Paddington Reservoir Gardens is the perfect combination of forgotten and aged with lush green and the lively pond in its centre: the perfect little hidden garden gem. Reminiscent of a Roman ruin – architecturally and horticulturally, everyone will adore this one.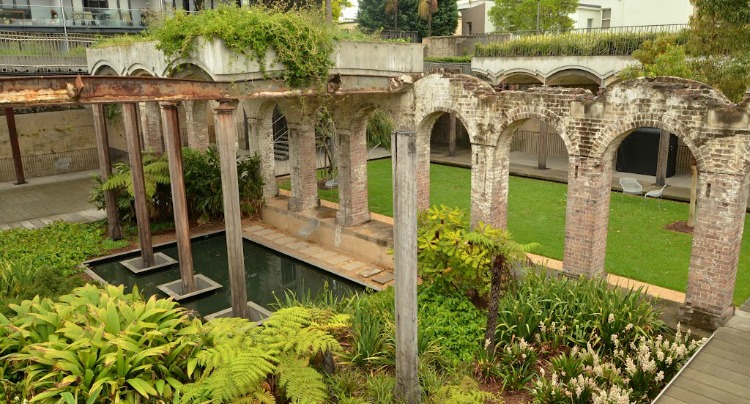 Credit: jasonvy7 on Panoramio
Swain Gardens
Friends of the Swain Gardens along with the council take care of this little garden in Ku-Ring-Gai. Mick Swain built it himself but left it to the council after his death in 1982. It is a rather English-style garden tucked away in the middle of a normal street. There is a gazebo and BBQ facilities – perfect for a wedding or birthday venue!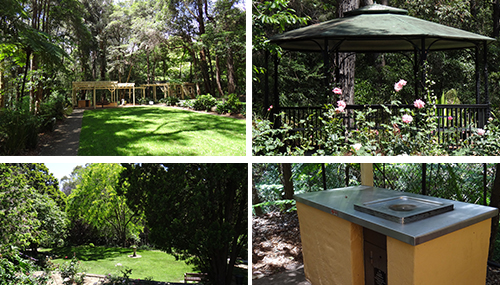 Credit: Ku-Ring-Gai Council
Cat Alley
Not so much of a garden as it is an enchanted walk. It is a garden made by local residents at McElhone Place, Surry Hills. This is the epitome of an inner-city haven, which started with a few garden boxes and blossomed into a council award-winning, famous street (prowled by cats, hence its name). This street exemplifies community spirit – when you visit, take the time to say hello to neighbours watering the plants or enjoying the sunshine with a book in hand. Hey- maybe you could even start your own!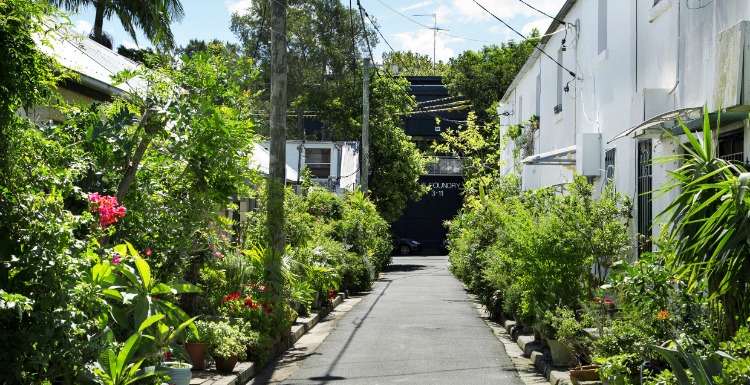 Credit: Daniel Shipp for The Design Files
Lisgar Gardens
This little beauty on Lisgar Road, Hornsby, is beloved for its many species of plants including over 90 kinds of camelias! The gorgeous gazebo would be wedding-vow paradise, and it even has a small waterfall – almost too good to really exist! Lisgar Gardens has a very rainforest/tropical feel, and is lush, dense, and gives a sense of true seclusion. Dr Max Cotton apparently planted water lilies in the ponds to protect the goldfish from birds. You are sure to find hidden insect friends in this space.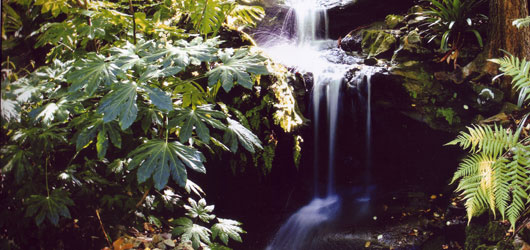 Credit: Hornsby Council
Need More Garden Inspiration?

Looking for a lush garden for a picnic or a BBQ? Take a look at The Best Picnic Spots and The Best Places For A BBQ in Sydney.
Reviews
Hi You might like to check out Cooper Park in Bellvue Hill Sydney. Natural bush with a walking track and shallow creek running through for water play. Plus playground, large open space, kiosk and tennis courts.