Best Places To Trick Or Treat In Melbourne
By: Ayesha Khan, ellaslist
Halloween's the time to get your spook on and rock your favourite horror costumes (psst, our fave Melbourne costume shops are listed here). If you're hoping to get in the spirit this year and treat your kids to a little too much candy, here are some the best places to Trick or Treat around Melbourne.
Bring your camera!
1. Finch Street, Malvern East
Finch Street is famous for the best trick or treating in Melbourne on Halloween Night. Almost all the houses in the street participate in decorating their front yards. Some residents get in the spooky spirit as well by dressing up in costumes to welcome the trick or treaters.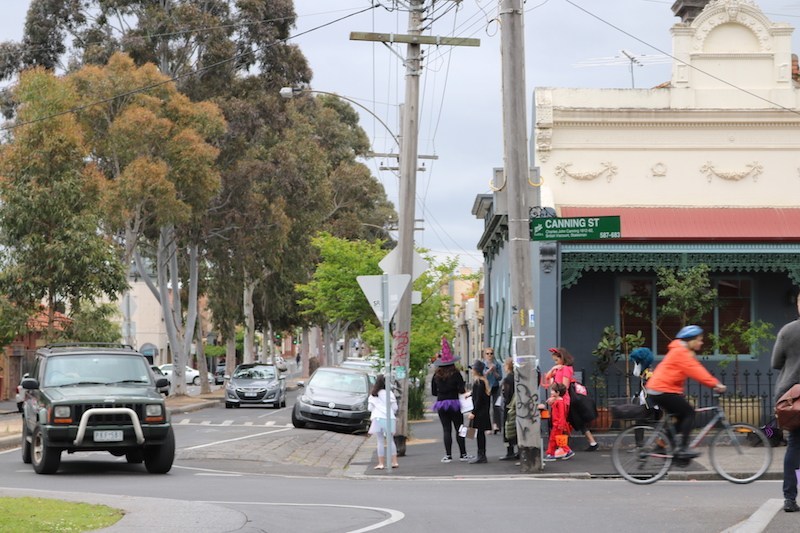 2. Canning Street, Carlton
Giving Finch Street a run for its money is the uber-pretty Canning Street in Carlton - plenty of houses participate along the strip, and in the surrounding streets. Get the fright of your life and some decent lollies to boot.

3. Children's Halloween Tour, Melbourne General Cemetery
Melbourne General Cemetery in Parkville is hosting a Halloween tour for children on Wednesday October 31 by a Halloween-themed tour guides ready to terrifically terrify you with tales of gruesome truths and historical facts.
Ghoulish giggles guaranteed and fancy dress welcome... so dress up and bring your friends (who knows, you may bump in to a few people from the past)!
Suitable for children ages 6+ All children must be accompanied by an adult. All participants must wear closed-toe walking shoes and bring a torch.
Tickets are $20, available here.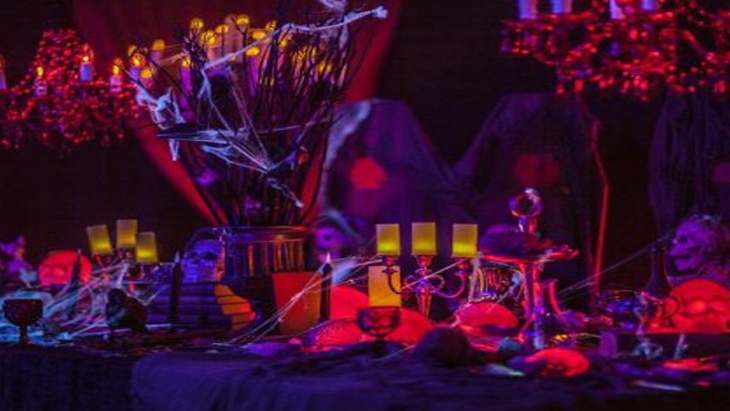 4. Spooktober Halloween Festival
For the sixth year in a row, Spooktober Halloween returns to scare Melbournites and provide the people with a place to celebrate and experience the fun of Halloween between October 27 and 31.
See the grounds around St Kilda Town Hall dramatically transformed to include two Haunted Houses before hitting the ultimate Trick or Treat Trail (sponsored by WIZZ FIZZ, so lollies aplenty!), Stick around after for Halloween-themed games and activities, costume contests and more Halloween fun!
Halloween dress-up is highly encouraged, as the spooktacular Count Carisle will be personally handing out prizes to the most scarily dressed Trick or Treaters every hour during the festival hours.
See more here.

5. Halloween Street Party, Burwood Village
Get ready for goosebumps: the Burwood Village Halloween Street Party from 4pm on October 31 is set to be a spooky spectacular!
Walk through the village for some trick or treats (mainly treats) with the shop owners and businesses in the local area around Toorak and Warrigal Roads, Camberwell. Take a snap of your awesome costume with the onsite Instagram Photo Framesta and post for your chance win a $100 dining voucher!
For more fun, scramble around the creepy Haunted House at Prohibition Food and Wine and meet special characters from Magical Princesses Entertainment on the night.
See more here.
6. Popular Trick-or-Treat Suburbs
We hear good things about Brunswick, Malvern, Tarneit, Fitzroy North, Brighton, Hampton, and Greensborough for trick-or-treating. How does your suburb stack up? We'd love to hear!