Best Places To Trick Or Treat In Melbourne 2020
All Ages
Toddlers
Preschoolers
Kids
Teens
Family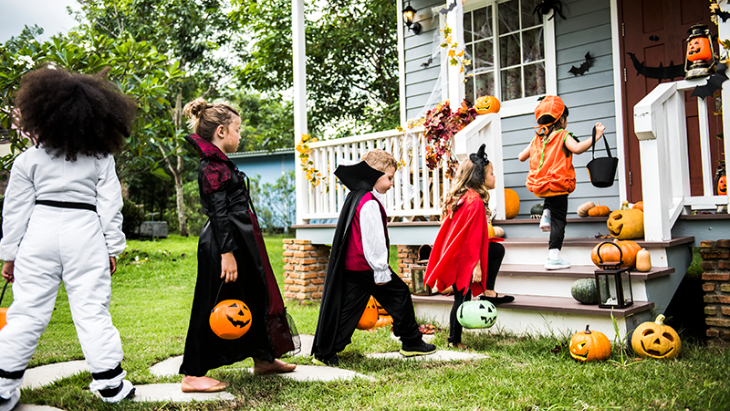 Halloween's the time to get your spook on, rock your best horror costumes and eat copious amounts of food. Although it's not typically celebrated in Oz as spectacularly as other countries around the globe, it's little wonder we've embraced this fang-tastic tradition.
Halloween has fast become a popular annual event for families, but if you're hoping to get in the spirit this year, be warned: your favourite neighbourhood might look more like a ghost town. The scary pandemic has cast a spell on 2020 making this Halloween the most frightening ever! In the interests of keeping communities safe from the wicked wrath, hygiene guidelines and social distancing restrictions have forced our list of top Melbourne streets to evaporate into the ether.
But don't despair! All you need to keep the ghoulish tradition alive is a little hocus pocus. Things might look a bit different this year but Halloween can still have a devilishly good time at home.
Trick Or Treating At Home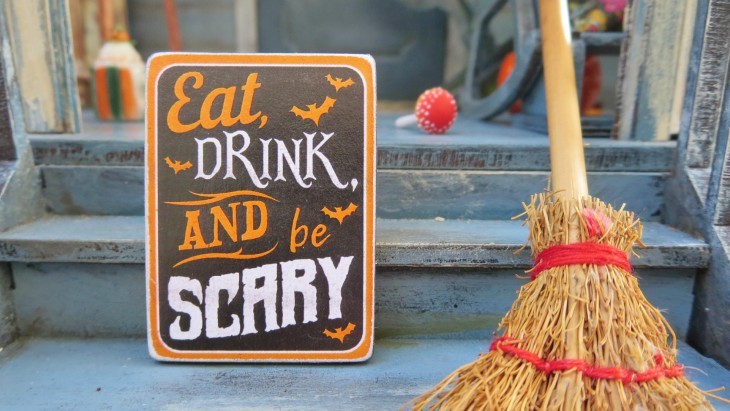 You can still decorate the house, put on a spooky costume and rally the zombies for a fun fright fest at home. Let's get real - all kids really want are the lollies, so get a sweet stash for your little ones and enjoy a spook-tacular night in.
Get your boo-gie on at a mini Halloween party with your nearest and dearest - load up a Halloween pinata, create some frightfully delicious treats and do the Monster Mash and Time Warp!
If you dare, pitch your own creepy cubby house inside and gather round for spine-tingling ghost stories by torchlight, or set up a Halloween Mystery Cauldron full of tricks and treats, and get your blindfolded little goblins to guess what they are. You could also host an in-house costume parade and a backyard trick or treat treasure hunt.
You could also try carving a jack-o-lantern - we hear watermelons are cheaper and easier than pumpkins - getting crafty with these DIY Halloween Bath Bombs or watching a scary movie.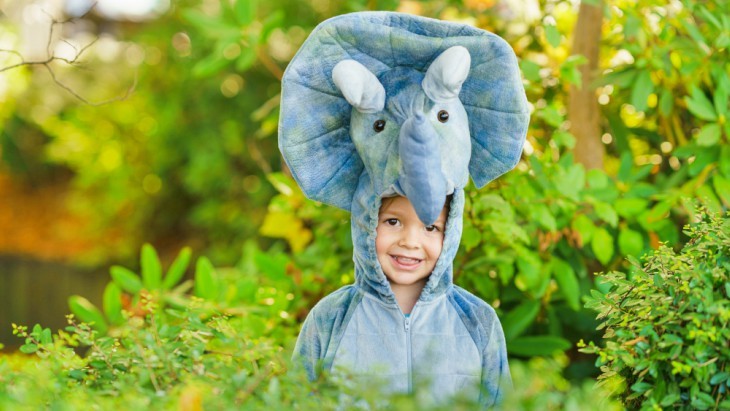 Find out how to create your own Ghost Graveyard Room and more top tips for a spook-takular socially-distanced Halloween.
More Halloween Fun On ellaslist
Amazing Pumpkin Carving Ideas
Last Minute Costume Ideas For Kids
Top Halloween Movies For Kids
Have you signed up to our newsletter? Join ellaslist to get the best family and kid-friendly events, venues, classes and things to do NEAR YOU!
Reviews
The Shinners ave address in Narre warren is call Eerie Hollow Manor they have a Facebook page. I live in Narre warren south so close by, it was our first time there and I found via the trickortreatme app. It's the best house in the whole area, the display is amazing and one of a kind, apparently the owner makes all the props himself, so you won't see the props they have anywhere else. The digital ghosts in the windows are creepy and got a lot of ohhh and ahhhh's. They are super friendly and we heard a lot of people thanking them for doing the display. If you check out the Facebook page they made the local paper and there's a write up about the props and how long he takes to set it up. I tried to send photos but it wouldn't let me, so here's the link to the Facebook page https://www.facebook.com/109286677182546/posts/109287997182414?d=n&sfns=mo
Hi, Just like to share two properties. First would be Shinners Avenue Narre Warren. It would be one of the best displays in Australia, their the only house on the Avenue that does a display but it's worth 30 houses displayed on one street. They have digital displays consisting of ghost, singing pumpkins, props that you will not see anywhere else, cemetery and a best dressed contest. Spoke to a lady who is a family member and she said "that the owner did the first display in 2015 and only 5 people showed up, but at 7pm they had around 200 plus people and given away 6kgs of lollies and 7 boxes of mars bars. And that the owner only did the display for his niece, but now liked how it brings the community together" we got there at 9pm and there was at least 50 people at the front of the property. The best dressed prize drawn at 7:30pm $50 Jb Hi Fi gift voucher. We drive 30mins from Chadstone to see this display (This will be our third year) and only found out about it via a family member who lives off the Avenue. Best time would be 8:30pm And onwards as the digital displays really start standing out as it gets darker, plus all the led lighting they have gives it that really spooky feel. The second property is in Pakenham on Victoria parade. But this is a full walk through with live actors and props and must be the best walkthrough in the country they have a gold coin donation (but that's optional and goes to the children's hospital) the kids love it, but, they get 500 people every year so expect a long line and parking is a problem at times but it's well worth it. It's all under a massive marquee so if it rains he can still run the show. So we do all our local display's in malvern and then head to pakenham first and then narre warren second, these houses are better than anything we have seen. The Narre Warren house gives out peanut free lollies and are all sealed, the Pakenham house doesn't give out lollies (they may but we have never got any) Kind regards Susan