Best Kids Movies for 2021
With a bunch of 2020 new release movies suspended due to the pandemic, 2021 is going to be a bumper year for the big screen. There are loads of highly-anticipated kids movies for 2021, some coming to cinemas and others going straight to streaming services.
Get out your diary, here's our list of the best kids movies for 2021. Popcorn at the ready!
Kids Movies 2021: Films for Families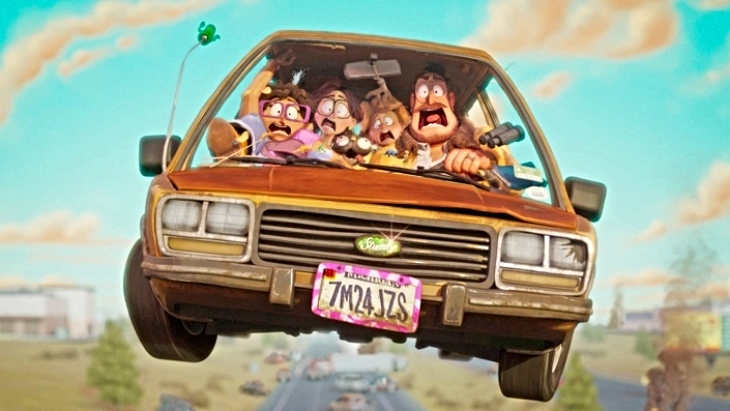 The Mitchells vs. the Machines
Release date TBC
In this animated sci-fi comedy a girl and her family set off together on a road trip to drop her at her new prestigious film school but a sinister robot uprising threatens to ruins their plans.
Penguin Bloom
Released Thursday 21st January 2021
An Australian drama film based on the book of the same name, Penguin Bloom is the miraculous tale of a baby magpie that helped save a young mother and her family.
Earwig and the Witch
Released Thursday 4th February 2021
This 3D animated feature follows a headstrong orphan as she discovers a world of spells and potions while living with a selfish, cranky witch.
Boonie Bears: The Wild Life
Released Thursday 18th February 2021
Embark on a hilarious trip to the Wild Land, a new amusement park that allows visitors to transforms into animals, in this family animated adventure.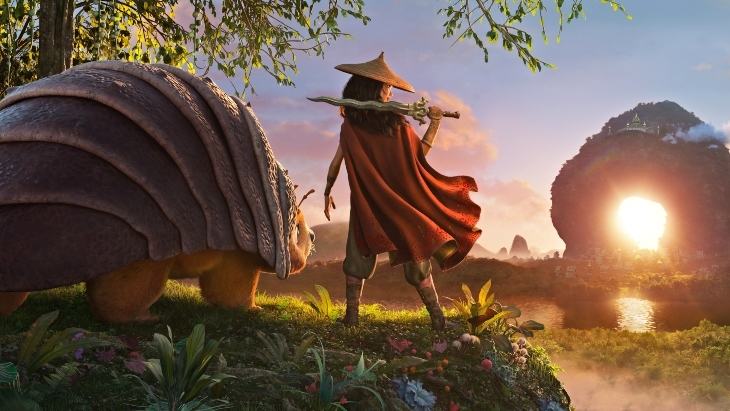 Raya and the Last Dragon
Released Friday 5th March 2021
The latest epic animation from Disney, this fantasy adventure is set in a world called Kumandra, where humans and dragons once lived together in harmony. Lone warrior, Raya, is tasked with tracking down the last dragon in order to finally stop the evil forces trying to destroy them.
Two by Two: Overboard
Released Thursday 25th March 2021
The sequel to the 2015 animated family film about the animals who missed Noah's ark, the latest feature centres on two misfit castaways, adrift on a flood, struggling to reunite an unorthodox family, out-run a volcano, and negotiate a peace deal on a creaking Ark.
Tom and Jerry
Released Thursday 1st April 2021
This live-action/animated feature based on the classic Hanna-Barbera cartoon characters, sees Jerry vying for dominion of his territory when a newly adopted stray cat called Tom moves in.
Cranston Academy: Monster Zone
Released Thursday 1st April 2021
This animated horror-comedy film follows an intelligent 15-year-old high school student who is unexpectedly transferred to a boarding school where he opens a portal of monsters from another dimension.
Cruella
Released Thursday 20th May 2021
Emma Stone stars as a young Cruella de Vil - a young fashion designer in '70s London who's infatuated with dog skins - particularly Dalmatians! This live-action prequel to the 1961 Disney classic, One Hundred and One Dalmatians, reveals how she became the renowned villain.
Spirit Untamed
Released Thursday 27th May 2021
This successor to DreamWorks' iconic 2002 animated adventure, Spirit Untamed follows a city girl forced to move to a small frontier town where she bonds with a wild mustang named Spirit. When Spirit's herd is captured by rustlers, the pair and their friends' band together to save them.
Peter Rabbit 2: The Runaway
Released Thursday 10th June 2021
Based on the classic tales by Beatrix Potter, the sequel to the beautifully animated 2018 film, Peter Rabbit follows Peter on a new adventure beyond the garden, as our favourite bunny finds himself in a world where his mischief is appreciated.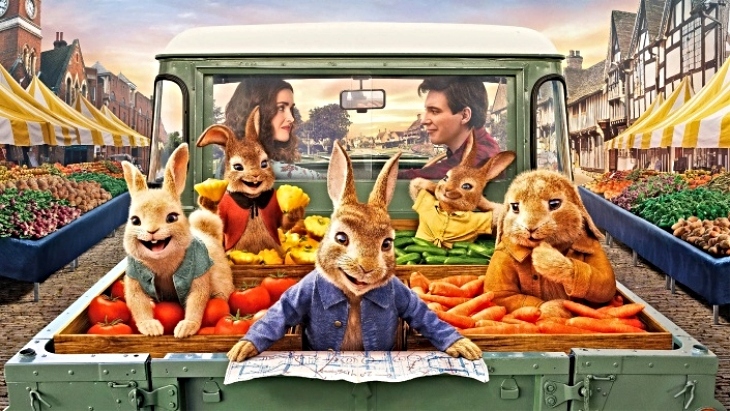 Luca
Released Thursday 17th June 2021
Luca is a Disney Pixar animated feature about a young boy experiencing an unforgettable summer in a beautiful seaside town on the Italian Riviera. The coming-of-age story is filled with gelato, pasta and endless scooter rides, but all the fun is threatened when an unlikely friendship grows between a human being and a sea monster disguised as a human.
Minions: The Rise of Gru
Released Thursday 17th June 2021
The latest instalment in the much-loved Despicable Me film series, Steve Carell returns as tyrannical leader Gru in this animated prequel that recounts the untold story of one 12-year-old's dream to become the world's greatest supervillain.
Cinderella
Released Thursday 15th July 2021
Grammy Award-winning Cuban singer Camila Cabello stars as Cinderella in a romantic musical remake of the classic fairytale.
Space Jame: A New Legacy
Released 15 July 2021
The Looney Tunes are back in action in Space Jame: A New Legacy but this time around they're teaming up with NBA superstar LeBron James.
Jungle Cruise
Released Thursday 29th July 2021
The Rock and Emily Blunt star in this Disney adventure of a lifetime inspired by the Disneyland theme park ride! On a rollicking thrill-ride down the Amazon, an intrepid scientist and a riverboat captain embark on a jungle mission to find the Tree of Life, discover it's healing powers and battle the elements, wild animals and supernatural forces en route.
PAW PATROL: The Movie
Released 2 September 2021
The latest instalment from the Paw Patrol crew, PAW PATROL: The Movie is loaded with action and adventure we know only the pups can deliver!
The Boss Baby: Family Business
Released 9 September 2021
It seems 2021 is all about the sequels! Add The Boss Baby: Family Business to your must-watch kid's movies for 2021 and join the Templeton brothers as they once again navigate the fine line between being a baby in an adult's world and being an adult in a baby's world.
Clifford the Big Red Dog
Released Thursday 9th December 2021
This live-action version of the children's book series follows a young girl as she discovers a small red puppy who magically grows from her love.
Sing 2
Released 26 December 2021
As if the end of December isn't enough of an exciting time for kids, come 26 December 2021 their December is going to get even better as the much-anticipated Sing 2 is coming to cinemas!
Kids Movies 2021: Older Kids & Adults
Godzilla VS Kong
Released Thursday 25th March 2021
This American film brings the much-anticipated battle to life as the gigantic Kong meets the unstoppable Godzilla to decide who is King of the Monsters.

Mortal Kombat
Released Thursday 29th April 2021
The latest in the action-fantasy video-game-based film franchise, Mortal Kombat is a mysterious, intergalactic tournament of ancient martial arts.
Black Widow
Released Thursday 29th April 2021
Based on the Marvel Comics character, this superhero movie is an action-packed spy thriller set after the events of Captain America: Civil War.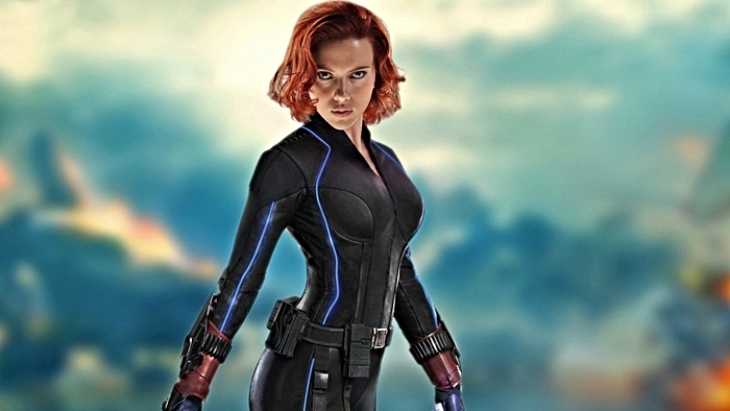 Free Guy
Released Thursday 20th May 2021
An action-comedy starring Ryan Reynolds about a guy who discovers he's a background character in an open world video game, but when he tries to become the game's hero, he has to stop developers from shutting it down.
F9
Released Thursday 27th May 2021
The latest in the popular Fast & Furious franchise, the saga continues as Cypher enlists the help of Jakob, Dom's younger brother to take revenge on Dom and his team.
Top Gun: Maverick
Released Thursday 1st July 2021
It's been a long time coming, but Tom Cruise is back in this long-awaited sequel as one of the Navy's top test pilots, training Top Gun graduates for their latest mission into the danger zone.
No Time to Die
Released Thursday 7th October 2021
007 is back in another suspenseful spy drama - the twenty-fifth instalment in the iconic James Bond film series. The latest mission for the MI6 agent is to rescue a scientist who was kidnapped by a mysterious villain.
Snake Eyes: G.I. Joe Origins
Released Thursday 21st October 2021
This spin-off of the G.I. Joe franchise is a military science fiction action film that follows Snake Eyes as he seeks to avenge his father's death.
More Fun Things to Watch
Top ABC Kids Shows to Watch Right Now
Best Kids Movies on Disney Plus
Best Podcasts for Kids

Have you signed up to our newsletter? Join ellaslist to get the best family and kid-friendly events, venues, classes and things to do NEAR YOU!