The Best New Kids❜ Movies Coming out in 2022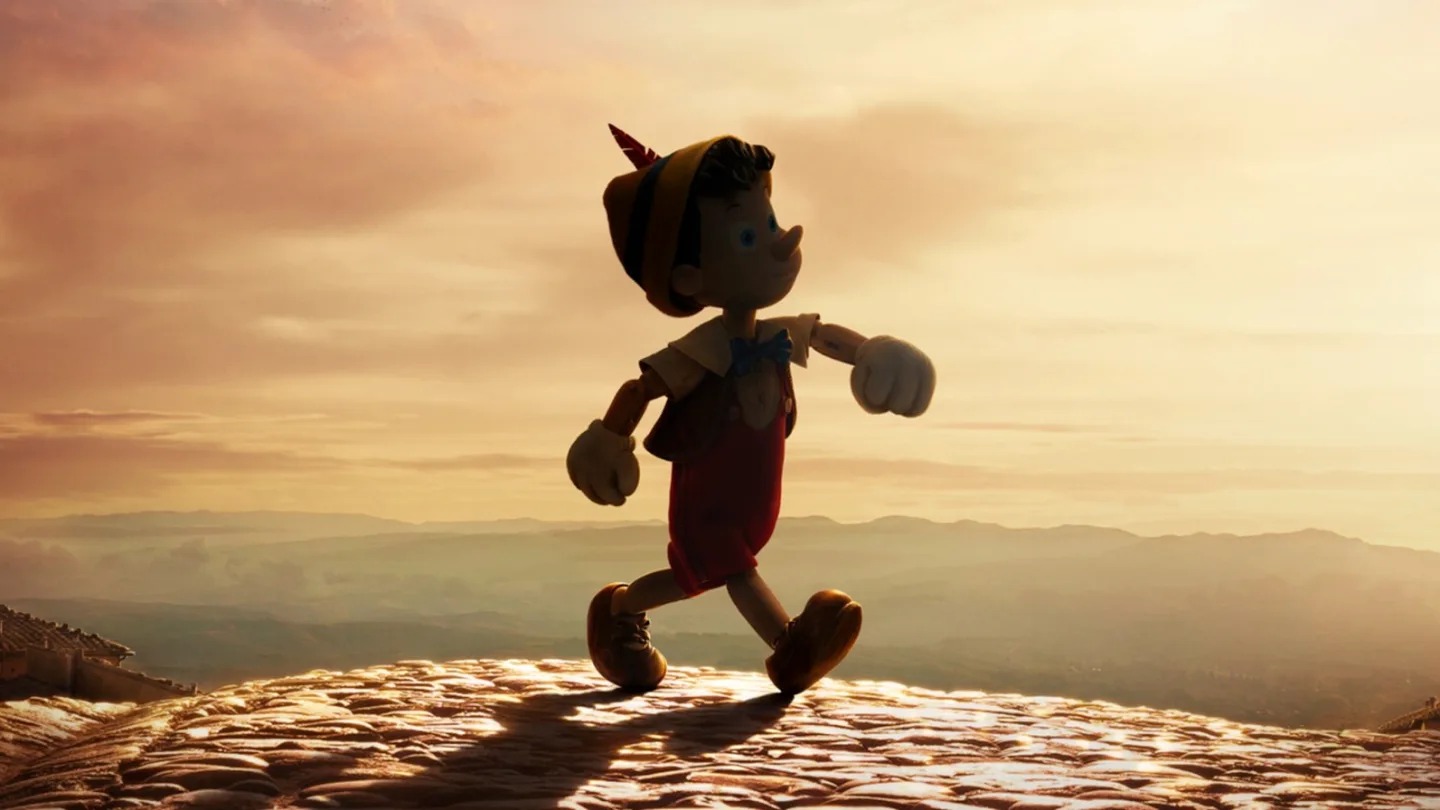 There's nothing better than a day spent at the cinema watching the latest kids' movies, am I right? Whether it's an action, adventure or comedy, melded with the latest animation tricks, we love it all (maybe even more so than the kids!).
So grab the popcorn and check out what new release kids' movies are coming out in 2022.
The Best Kids' Movies Coming out in 2022
1. The Addams Family 2
Release date: 6 January 2022
The Addams family get tangled up in more wacky adventures and hilarious run-ins with all sorts of unsuspecting characters in The Addams Family 2. This is the sequel to the 2019 animated smash hit film and everyone's favourite spooky family as they hit the road for one last miserable family vacation. What could possibly go wrong?
2. Hotel Transylvania: Transformania
Release date: 14 January 2022
When Van Helsing's mysterious invention, the 'Monsterfication Ray', goes haywire, Drac and his monster pals are all transformed into humans, and Johnny becomes a monster! In their new bodies, Drac finds himself stripped of his powers but teams up with Johnny in a race across the globe in search of a cure before it's too late, and before they drive each other crazy!
3. The Ice Age Adventures of Buck Wild
Release date: 28 January 2022
Everyone's favourite quick-witted, jungle hero is the star of the new Ice Age Movie, The Ice Age Adventures of Buck Wild. Watch what happens when possum brothers, Crash and Eddie set out to find a home of their own and, along with the one-eyed weasel, Buck Wild, come face-to-face with the fearless dinosaurs that inhabit the Lost World.
4. Turning Red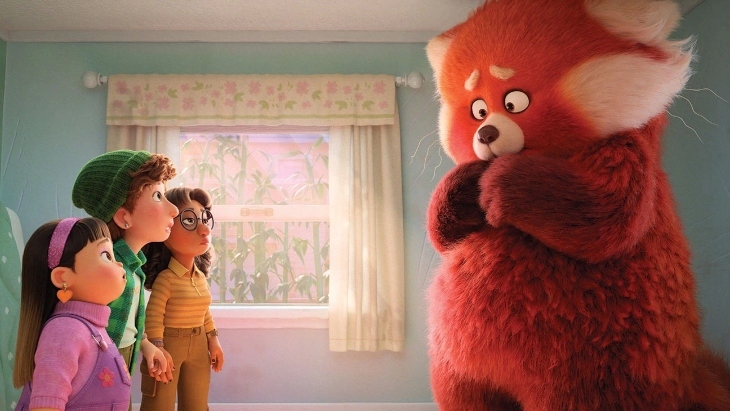 Release date: 11 March 2022
If you've ever gone red with embarrassment over something your parents have done, you're not the only one! Turning Red is a kids' fantasy animation film that follows 13-year-old Mei Lee who one day finds herself with a very peculiar (and embarrassing!) problem: whenever she gets too embarrassed, excited or stressed, she "poofs" into a giant red panda!
5. Cheaper by the Dozen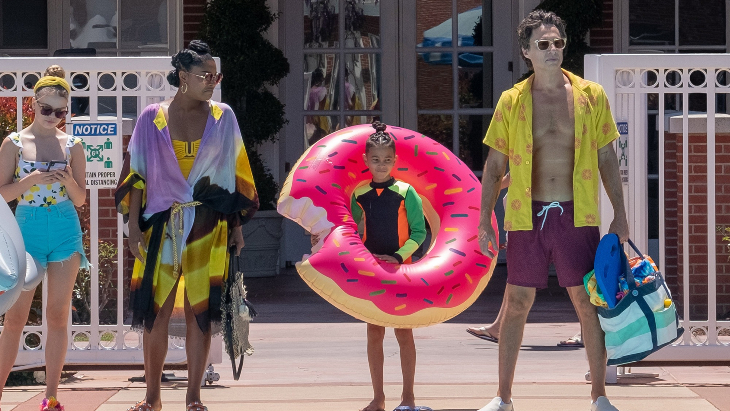 Release date: 18 March 2022
If you loved the original, you're going to love this fresh take on the 2003 family comedy about what life is like with a family of 12 (yes 12!) children. The 2022 remake of Cheaper by the Dozen focuses on life as a blended family of 14 along with other modern additions not seen in the original such as social media.
6. Sonic the Hedgehog 2
Release date: 8 April 2022
After settling in Green Hills, Sonic is ready for more freedom, and Tom and Maddie agree to leave him home alone while they go on holiday. But, no sooner are they gone, when Dr. Robotnik returns in search of an emerald that has the power to both build and destroy civilisations. Sonic teams up with his own sidekick, Tails, and together they embark on a journey to find the emerald before it falls into the wrong hands.
7. The Bad Guys
Release date: 15 April 2022
Check out Dreamworks Animation's latest offering of the ultimate animal heist involving Mr. Wolf, Mr. Snake, Mr. Piranha, Mr. Shark and Ms. Tarantula. The Bad Guys is an animated crime comedy film based on the popular children's book series of the same name by Aaron Blabey.
8. DC League of Super Pets
Release date: 20 May 2022
The Justice League find themselves captured by Lex Luthor and Superman's dog, Krypto, and form a team of shelter pets with superpowers. Make way for a hound named Ace, who becomes super-strong, a pig named PB, who can grow to giant-size, a turtle named Merton, who becomes super-fast, and a squirrel named Chip, who gains electric powers. Watch mayhem ensue!
9. The Bob's Burgers Movie
Release date: 27 May 2022
The Bob's Burgers Movie is an upcoming American animated musical comedy film based on the animated television series Bob's Burgers created by Loren Bouchard. The plot is yet to be released but if you love the Bob's Burgers tv show, you're in for the same laughs and adventures with the Belchers.
10. Lightyear
Release date: 17 June 2022
A spin-off of Pixar's Toy Story series, Lightyear is the origin story for the fictional human character Buzz Lightyear, who inspired the action figure of the same name. Get ready for more mad-capped adventures to infinity and beyond!
11. Minions: The Rise of Gru
Release date: 1 July 2022
It's the 1970s and Gru (Steve Carell) is growing up in the burbs and obsessed with a supervillain group called Vicious 6. Gru hatches a plan to become evil enough to join them but not without the help of his loyal followers the Minions, who build their first lair, experiment with their first weapons, and pull off their first missions. Not without consequences, we might add!
12. Pinnochio
Release date: 8 September 2022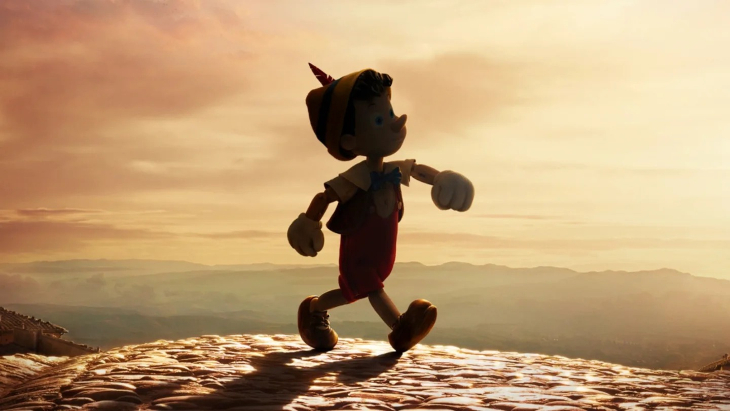 Your favourite real-life boy will return to the screen in the reimagined Pinnochio 2022.
The live-action adaptation of Disney's classic will be coming to Disney+ on 8 September 2022 and will feature the voice of Tom Hanks as Geppetto and Benjamin Evan Ainsworth as Pinnochio.
13. Puss in Boots: The Last Wish
Release date: 23 September 2022
Puss in Boots discovers that his passion for adventure has taken its toll and he has unknowingly burned through eight of his nine lives! Follow Puss on an epic journey to find the mythical Last Wish that will (fingers crossed) restore his nine lives.
14. Hocus Pocus 2
Release date: October 2022 (TBC)
Starring Bette Midler, Sarah Jessica Parker and Kathy Najimy, Hocus Pocus 2 follows three young women who accidentally bring back The Sanderson Sisters to modern-day Salem and must figure out how to stop the child-hungry witches from wreaking havoc on the world.
15. Spider-Man: Across the Spider-Verse Part One
Release date: 7 October 2022
Finally, after three years of waiting, it's coming - the sequel to Spider-Man: Into the Spider-Verse movie. Miles Morales, aka Spider-Man, goes on an adventure across the multiverse with Spider-Woman, Spider-Man 2099 and a new team of Spider-People to face a powerful villain.
16. Spellbound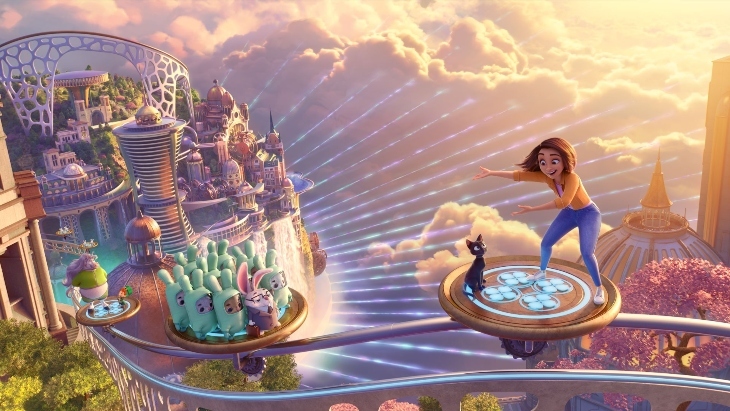 Release date: November 2022
Spellbound tells the magical story of Elian, a teenager who comes of age using her mystical powers to protect those closest to her when the opposing forces of light and darkness threaten her kingdom. A classic tale of good versus evil!
17. Strange World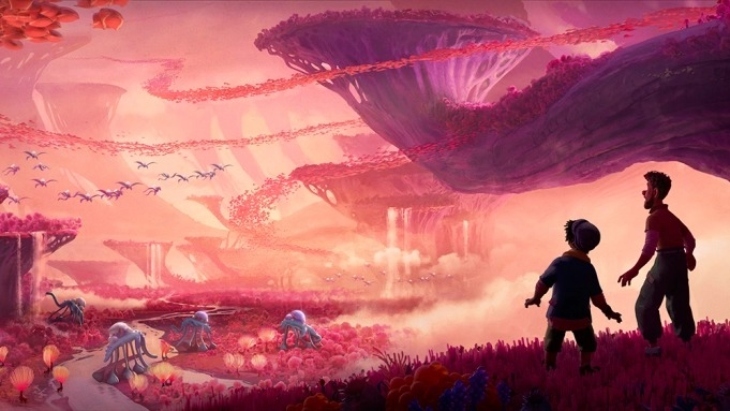 Release date: November 2022
Disney does it again with this action-adventure animation following the legendary Clades family of explorers whose differences threaten to topple their latest and most crucial mission.
18. Super Mario Bros.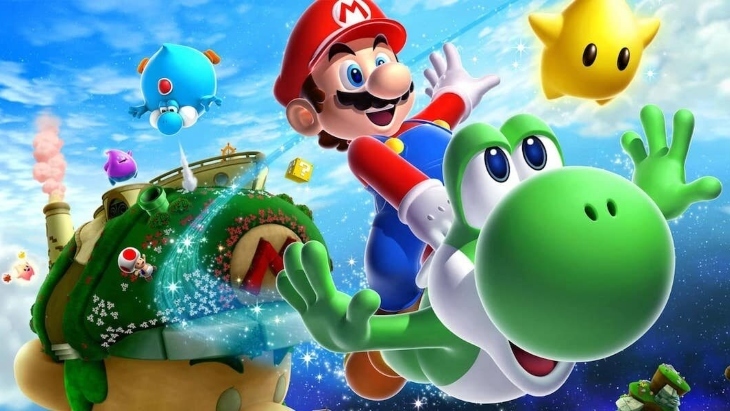 Release date: December 2022
The Super Mario Brothers, Mario and Luigi, are back to their usual tricks in the next Mushroom Kingdom escapade on an adventure to rescue Princess Peach from harm's way.
More Fun Things to Watch
Top ABC Kids Shows to Watch Right Now
Best Kids Movies on Disney Plus
Best Podcasts for Kids

Have you signed up to our newsletter? Join ellaslist to get the best family and kid-friendly events, venues, classes and things to do NEAR YOU!