Best Christmas Day Lunches In Melbourne
By: Ayesha Khan, ellaslist
Whether your family does a roast, a BBQ or platters of fresh seafood on magical Christmas day, it's unanimous that the person (*cough*mum*cough*) responsible for getting it all onto the table with love doesn't have the most relaxing of Christmas mornings. Why not sit back and let somebody else worry about filling your little elves' tummies this year?
Here are some of our top picks for Melbourne venues putting on a great do this Christmas day.

1. Melbourne Zoo
An annual favourite, you're sure to have a 'roaring' time this Christmas and spoil the whole family by taking them to lunch at Melbourne Zoo on Christmas day.
Look forward to a four-course lunch and premium beverages including tea and coffee or a buffet lunch across three hours, while the children will love a surprise visit from a gift-bearing Santa! The Christmassy menu is full of fresh Victorian produce, with plenty of seafood (including oysters, shrimp and Moreton Bay bugs) as well as the traditional favourites we all love.
The photo booth will be a hit for all the family members and a Jazz duo will roam the room adding to the ambience. Before and after lunch take a wander throughout the Zoo and enjoy the animals and the many talks taking place.
What you need to know
Where: Melbourne Zoo, Elliot Avenue, Parkville
When: Noon - 3pm, December 25, 2018
Cost: Gourmet Buffet Christmas Lunch: $250 for adults & $110 for children (2 -12 years of age) | 4 Course Christmas Lunch: $225 for adults & $95 for children (2 -12 years of age).
For more information: www.zoo.org.au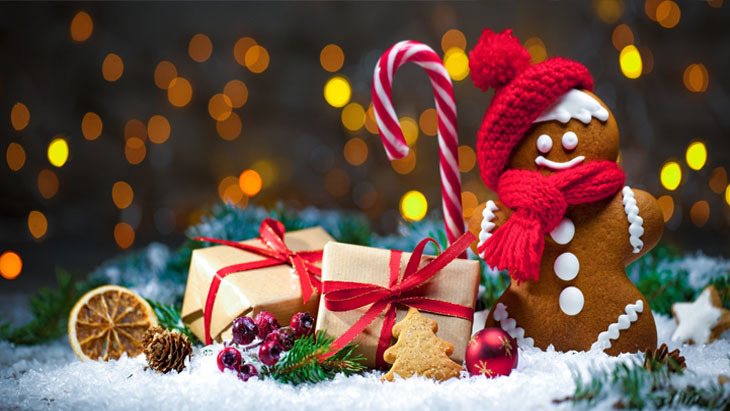 2. Melbourne River Cruises
Take the stress out of Christmas and spoil your family with a relaxing three-hour lunch cruising along the scenic Yarra River.You'll love spending the afternoon dining on a boat with the family rather than worrying about the turkey (and the cleanup!) celebrating Christmas Day on one of Melbourne's most exclusive cruising experiences.
What you need to know
Where: Southbank Promenade
When: Noon - 3pm, December 25, 2018.
Cost: Adult: $189.00 | Child 14 - 17: $119.00 | CHILD 2 - 13: $99
For more information: melbcruises.com.au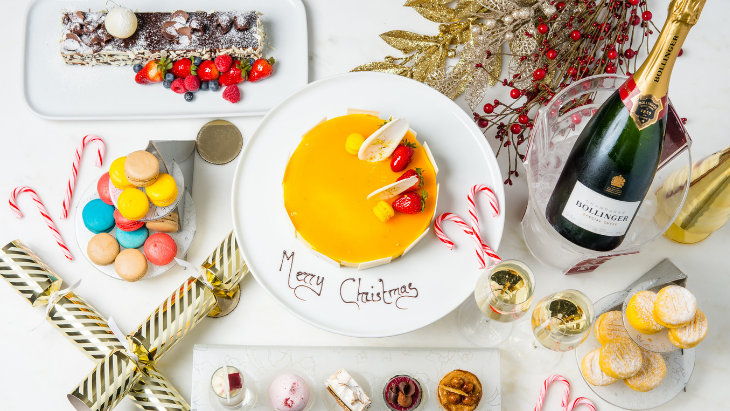 3. Sheraton Melbourne
Treat yourself to a grand buffet at the Sheraton Melbourne this Christmas day, with options on both December 24th and 25th to finish the year in premium style.
Feel that Christmas Eve excitement with Sheraton's seafood buffet dinner at your choice of either 5.30pm - 8pm or 8.30pm - 10.30pm. Their festive menu has a modern twist on the season's favorites and uses fresh local produce - think: baked ham, roast turkey, prawns and oysters galore.
On the special day itself, dine among Christmas decorations, bon-bons and a visit from Santa Claus with gifts for the lucky children between noon - 2.30pm. Feast on a bountiful seafood buffet, featuring an array of fresh seasonal produce, hot dishes, signature salads and a dessert buffet. Or why not level up to the seafood buffet in The Ballroom at Sheraton Melbourne Hotel - created by Executive Sous Chef Gil Zamudio, fresh fish, signature salads and sweet desserts will leave you with a Christmas to remember!
If you're busy during sunlight hours (by the beach maybe - Christmas the Aussie way!), instead bring your family and friends for a lavish dinner featuring the famous seafood buffet and favourites of the season. First sitting is 5.30pm - 8pm, and the second sitting 8.30pm - 10.30pm.
What you need to know
Where: Little Collins Kitchen and The Ballroom, Sheraton Melbourne Hotel, 27 Little Collins St, Melbourne
When: From 5.30pm Christmas Eve.
Cost: Christmas Day Buffet Lunch from $295 per adult | $147.50 per child (4-12 years old). For all other prices see the website below.
For more information: lcskmelbournerestaurant.com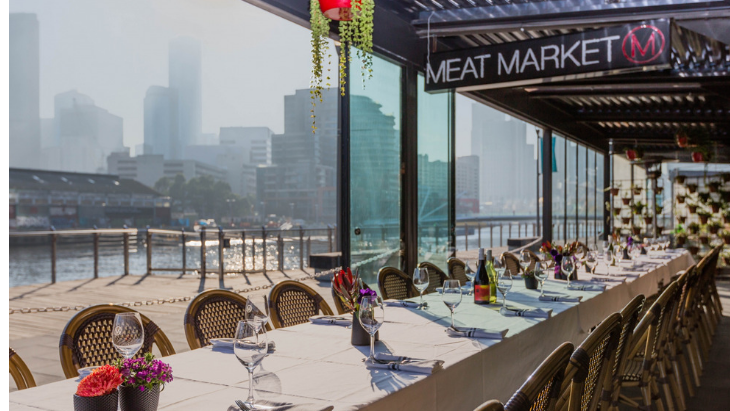 4. Meat Market
Relish in all things meaty this Christmas at a three-course sharing style lunch with all the trimmings, serving traditional Australian Christmas favourites like turkey, ham and seafood. Start off the feast by sipping on a glass of Mumm champagne on arrival.
Sit back, relax and leave the cleaning up to someone else with a quintessentially Aussie Christmas lunch at Meat Market this year.
What you need to know
Where: Meat market South Wharf, 53 South Wharf Promenade, South Wharf.
When: Noon - 3pm, December 25
Cost: Adults: $120 | Children: $55
For more information: meatmarketsouthwharf.com.au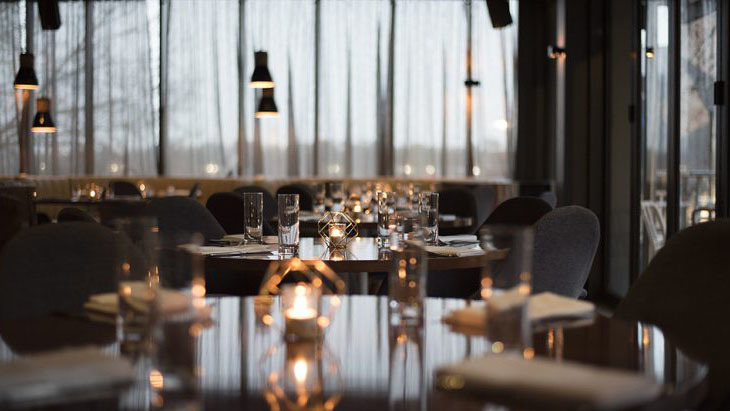 5. The Duke of Wellington
Dine like royalty this Christmas Day at The Duke of Wellington on Flinders Street, perfect for the entire family.
Bring the loved ones together over a three-course sharing style lunch full of your favourite Christmas classics. For $95 per adult, it's one of the less-pricey options in the city this year.
What you need to know
Where: Level 2, 142 Flinders Street, Melbourne
When: Seatings available at 11:30am & 1:30pm, December 25
Cost: Adults: $99, Child under 12: $45
For more information: dukeofwellington.com.au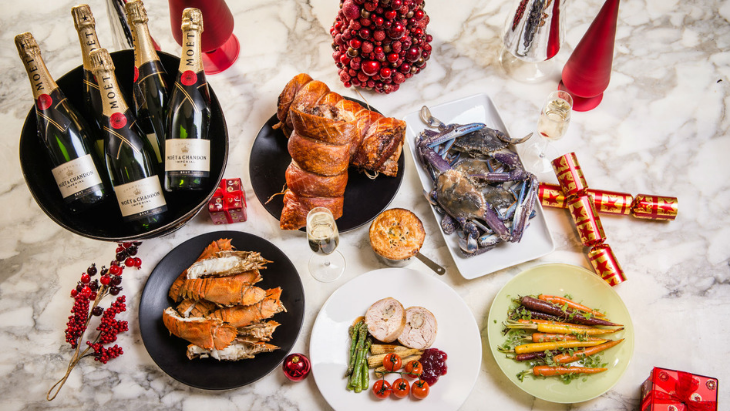 6. The Westin
Two fabulous options await at Allegro Restaurant in The Westin for Christmas day: both lunch and dinner with all the trimmings are available to help you celebrate with your loved ones.
The buffet lunch Includes a glass of Moët & Chandon Champagne on arrival, selected beer & wine varieties, soft drinks, tea & coffee, plus a special visit from Santa with gifts for the children. Dinner is three courses and your choice of side, with a two-course kids menu option.
What you need to know
Where: 205 Collins Street, Melbourne
When: 3pm for lunch and 5.30pm for dinner, December 25
Cost: Lunch: $330 per adult, $100 per child (4-12 years) | Dinner: $95 per adult, 2 Course kids menu $30 (4 - 12 years)
For more information: allegrorestaurant.com.au

7. Eureka 89
How about celebrating Christmas high up in the clouds? Enjoy unparallel views of the city as you feast on a four-course festive treat with quality wines and premium beers. Enjoy a Christmas inspired cocktail on arrival as well.
Menu includes such delicacies as confit duck rillettes, seared scallops with mussels and black garlic, and "pavlova exotique" so you can eat, drink and be merry!
What you need to know
Where: Eureka Tower, 7 Riverside Quay, Southbank
When: 12:30pm - 4pm, December 25
Cost: Adults: $260, child 13-17: $160, and child 2-12: $80
For more information: eureka89.com.au

8. Melba Restaurant At Langham
A Merry Langham Christmas you will have as Melba Restaurant dazzles you with their festive gastronomic journey through holiday favourites.
From Christmas Eve right through to Boxing Day, feast on a full complement of themed goodies (including candy cane cocktails!) ready to get you in the mood.
The two seatings for Christmas Eve dinner include traditional roast dinner with all the trimmings, and a blend of exquisite ingredients,
bountiful seafood and a myriad of international cuisines prepared by smiling chefs at interactive cooking stations. Desserts are decadent, as you've come to expect from The Langham - choose from a tantalising array of miniature treats, ice-creams and a fountain of luscious warm chocolate.
Christmas Day includes breakfast, two lunch options (in Melba Restaurant and also The Ballroom), Afternoon tea and dinner - from fluffy pancakes and Christmas stollen to lobster bisque soup with brandy, traditional turkey and cranberry sauce, mince pies and plum pudding all in the offering.
Roving entertainers & Christmas Carollers will be spreading holiday cheer not to mention a visit from the man in red with gifts for children up to 9 years
What you need to know
Where: 1 Southgate Ave, Southbank VIC 3006
When: From 5pm Christmas Eve, right through to Boxing Day. Lunch is from 12.30 for Melba's, and noon for The Ballroom.
Cost: Melba's lunch is priced from $409 for adults and $209 for children, The Ballroom $359 adults, $209 children with a minimum table of 6 paying guests.
For bookings and more information: melbarestaurant.com.au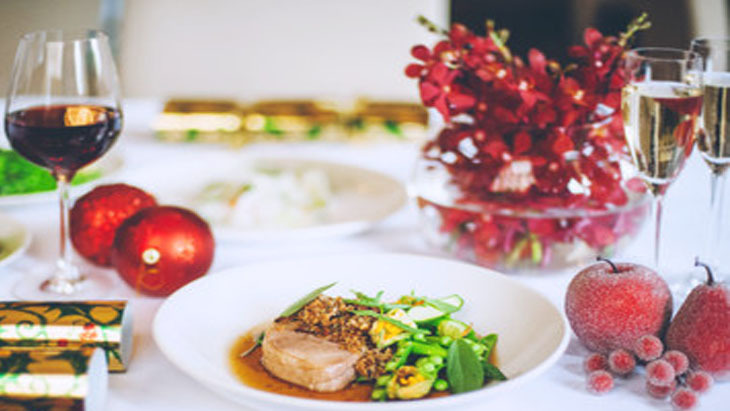 9. Christmas At The Windsor
Known for serving the best Christmas feasts in Melbourne be treated to three Christmas lunch options as well as a Christmas Eve dinner this year at The Hotel Windsor.
The five-course degustation is back again this Christmas, as is the outrageously sumptuous buffet where you can tuck into the very best of summer's seafood offering and classic festive favourites.
The 1pm lunch in The Grand Ballroom also has a full vegetarian menu, featuring the likes of Asparagus Crown with Pearl Couscous, Beetroot, Goat's Cheese and Thyme Quenelle, Porcini and Chanterelle Ravioli, with Leek Fondue and Glazed Baby Vegetables, and of course, The Hotel Windsor's famous Homemade Christmas Plum Pudding, with Brandy Sauce and Vanilla Ice Cream.
What you need to know
Where: 111 Spring Street, Melbourne 3000
When: Lunch #1 starts at 11.30am.
Cost: Lunch begins from $319 for adults and $145 for children 4 -12.
For more information: thehotelwindsor.com.au